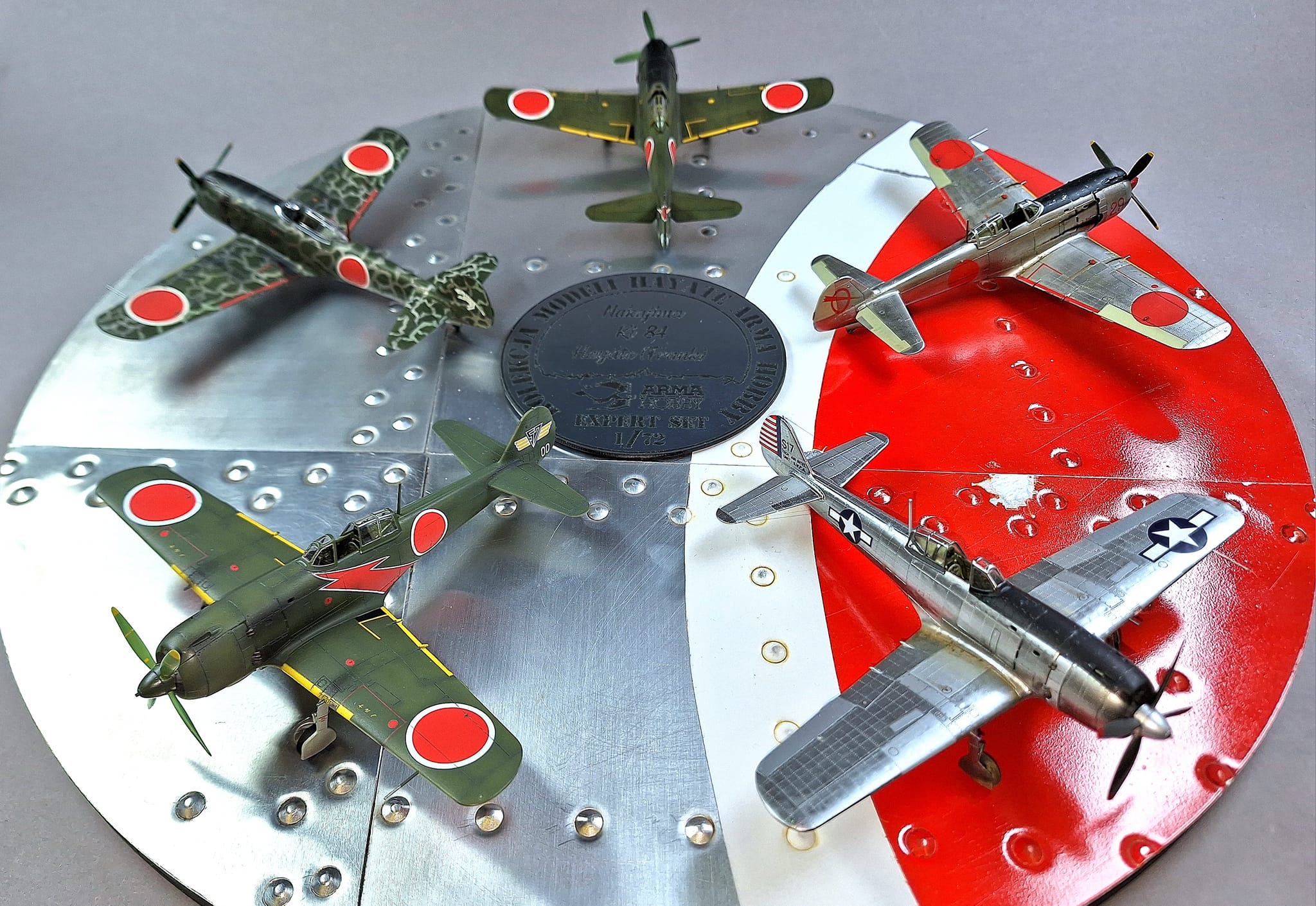 At the end of May 2022, the IPMS Świdnica Modelling Club received a gift from Arma Hobby in the form of the Ki-84 Hayate and P-51B/C Mustang kits. It was an incredible honour for our group and we decided to organize a "challenge" – group build. We chose to model a fighter from the Japanese company Nakajima.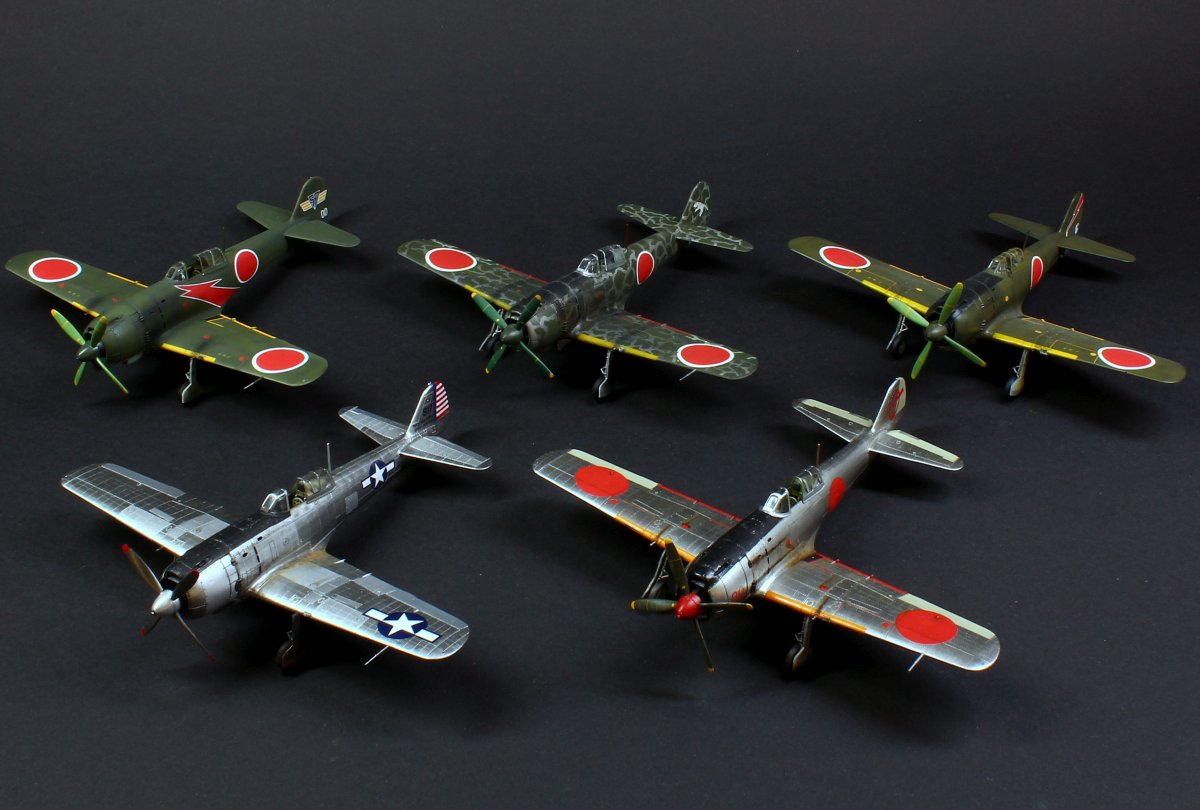 Finally, the following guys took part in the challenge: Marcin Matejko, Jacek Miśkiewicz, Krzysiek Bytniewski, Mateusz Zapotoczny and Dominik Sędziak.
Marcin and Mateusz decided to build models in a natural metal colour, Krzysiek – a plane with green spots, and Jacek and Dominik – planes in two different shades of green.
Ki-84 Hayate – recenzja z japońskiego magazynu "Scale Aviation"
Work started in June 2022 and ended in spring 2023, when five Hayate models stood on a beautiful base designed by Marcin.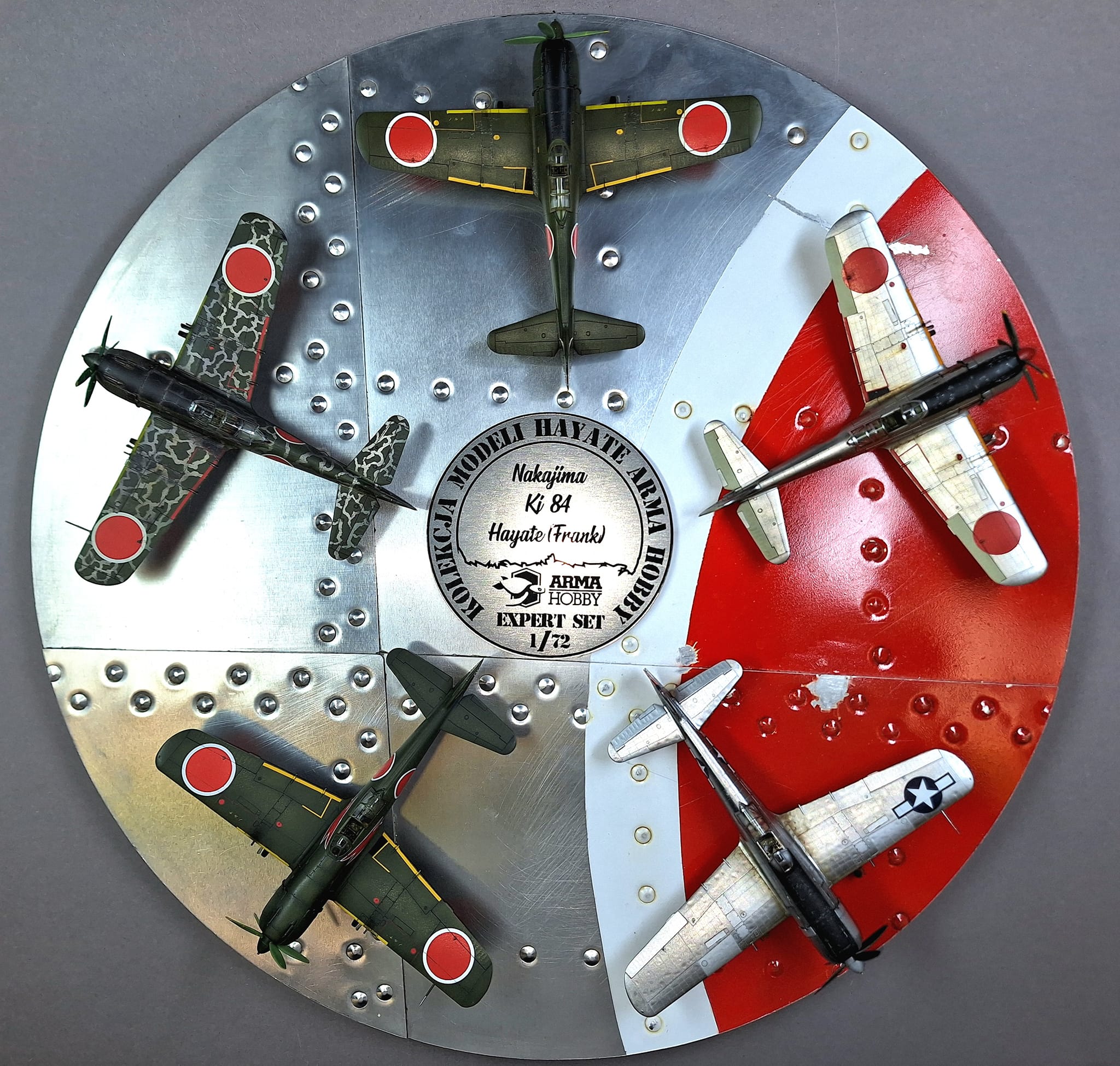 The project itself was an interesting challenge and we hope that soon we will be able to organize a team for another group build again.
Krzysiek Bytniewski's model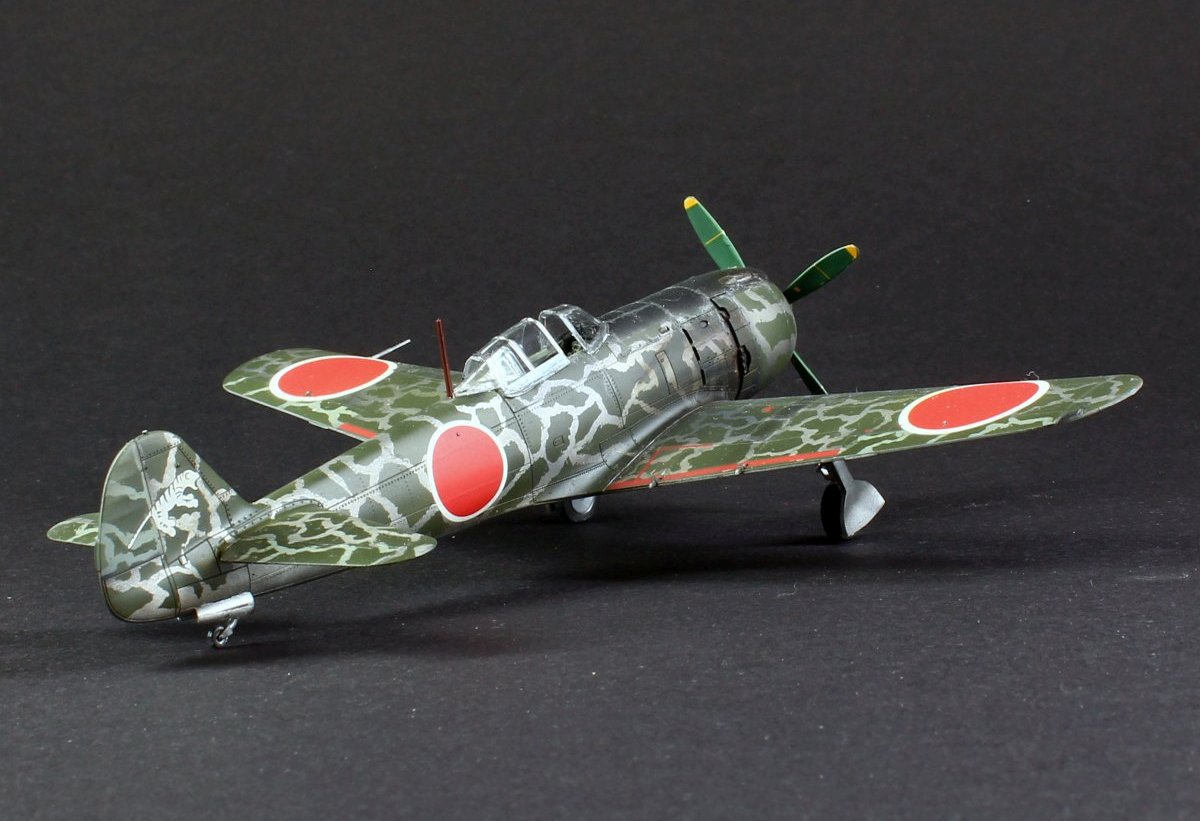 Marcin Matejko's model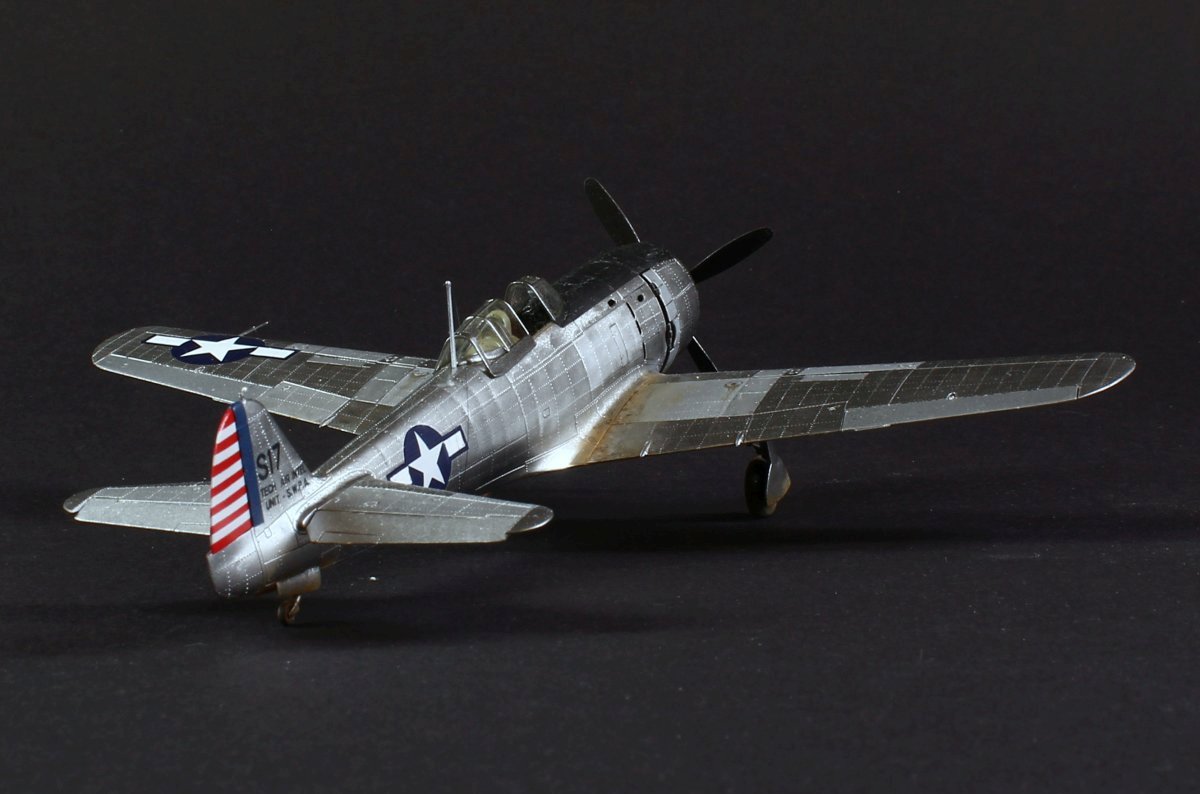 Jacek Miśkiewicz's model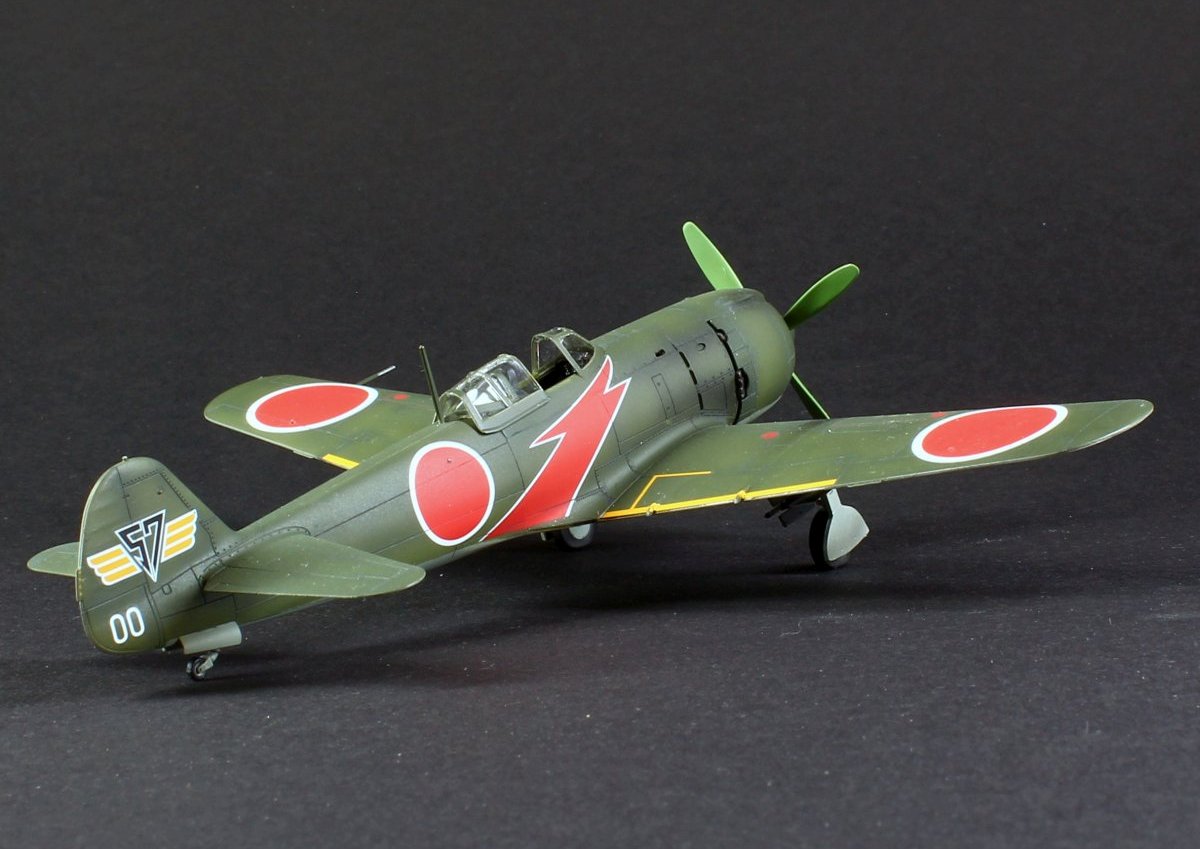 Dominik Sędziak's model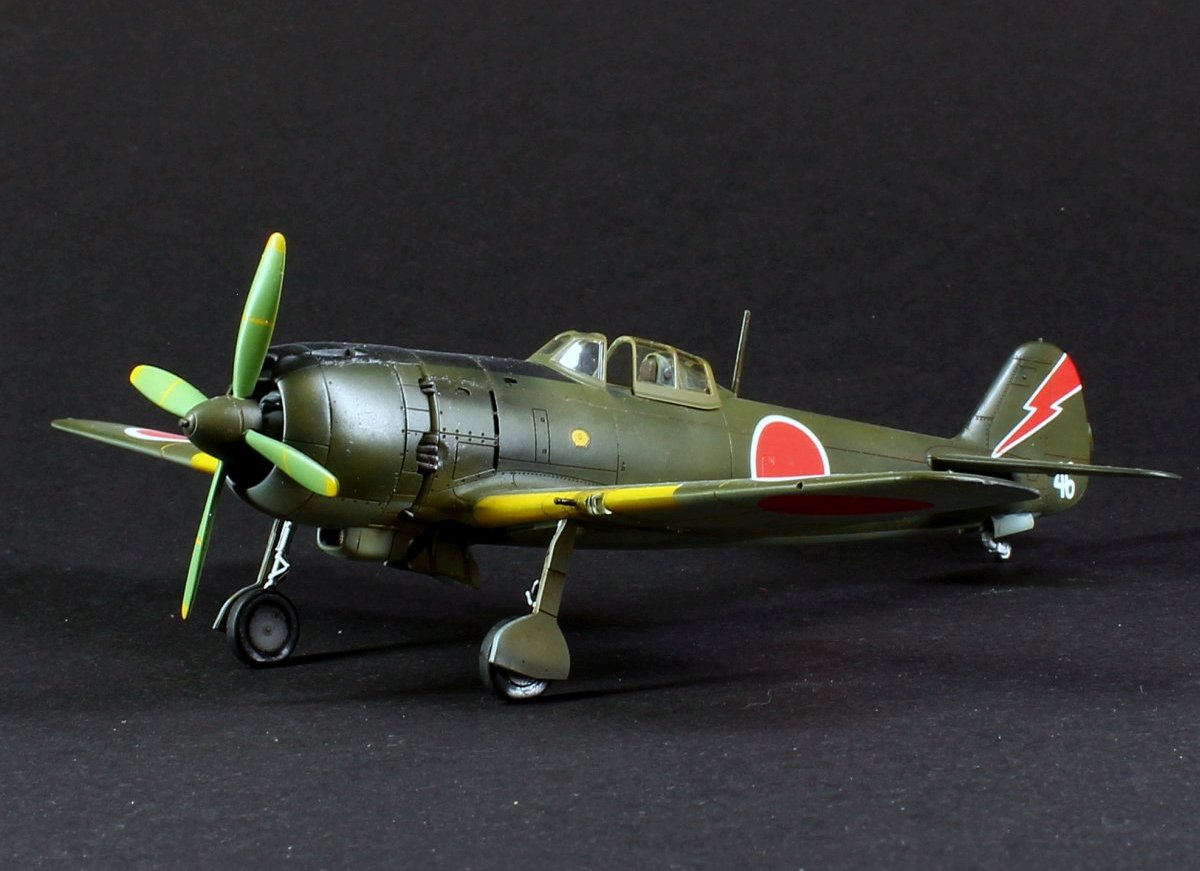 Mateusz Zapotoczny's model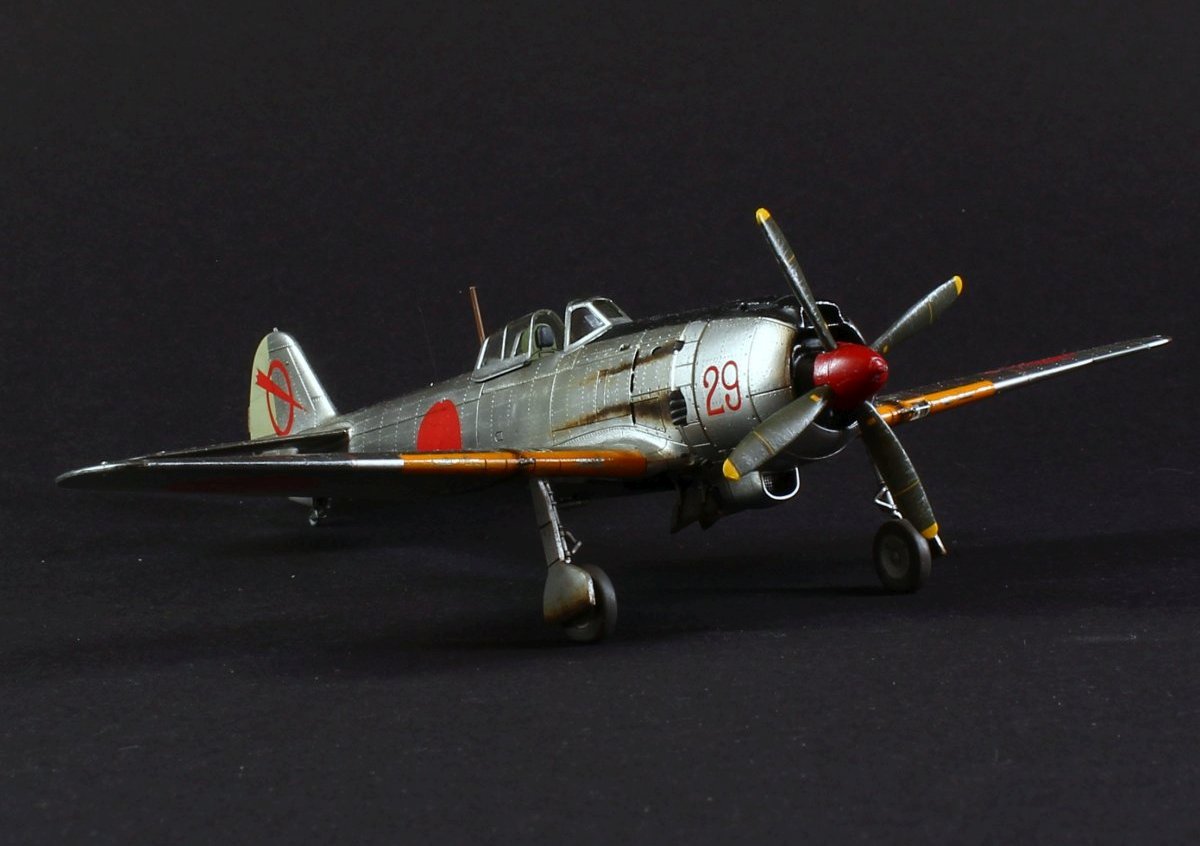 See also:
Buy 1/72 Ki-84 Hayate 'Special Attack Units' model kit in Armahobby.com store online!
This post is also available in:

polski