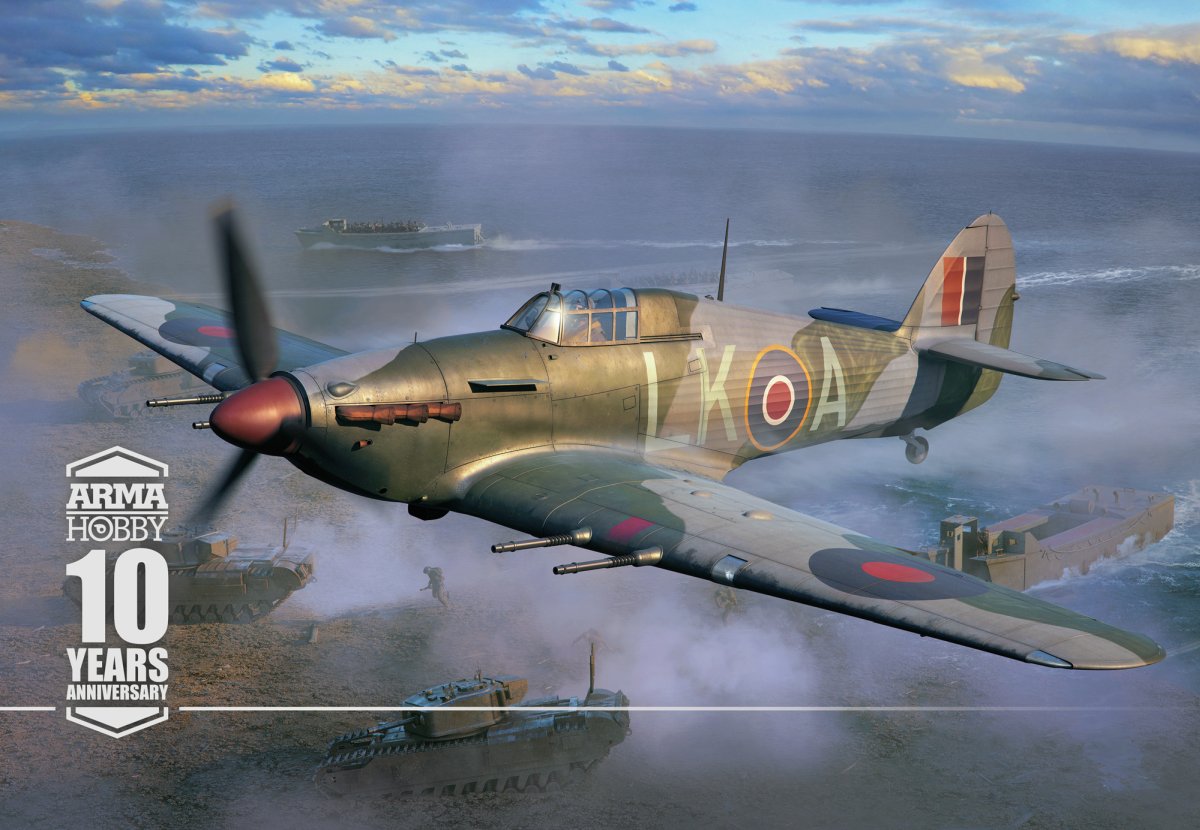 At the beginning of November, Arma Hobby celebrates its tenth anniversary! On this occasion, we would like to remind you of the history of our company, founded in 2013 by Wojtek Bułhak and Marcin Ciepierski.
It may sound a bit strange, but when we started looking at old photos or blog entries, we saw how much had happened during these 10 years, how much Arma had changed… and that's why we don't remember everything exactly!
The Company
Speaks Wojtek Bułhak:
Every journey begins with a first step. Arma Hobby's journey started in the living room of my flat. Taking this first step, we were not thinking about the destination of the journey at all. We had to solve the problem of the resin kit.

It was the resin K-Max helicopter kit, designed by Marcin for Adalbertus, my first business. My intention was to offer it under a new brand: Attack Squadron. In June 2013 we had to start its production. With a slight dose of insecurity I sent the newsletter with kits announcement to my webstore subscribers. The number of orders coming in response was overwhelming and bound us to the resin casting for a month and a half. Then, with my family off on vacation, on the floor in the living room, over the drop cloth, the production line has started.

The three of us worked every day: Marcin, Michał and me. Two sessions of pouring moulds and packing. Every time something turned out to be wrong and we had to repeat. Finally we managed to send all the orders and the time for some reflection came. What if Marcin became a full-time designer? How many kits would we be able to introduce every year? The idea was tempting and we started to prepare to establish the company. We rented our first headquarters at Berneńska Street, renovated the room and started to build the production line. Finally on 31st October we registered the company, and on 13th November we got the confirmation of the VAT registration.
A long time ago in a resin foundry far far away – Arma Hobby's beginnings
Dive into the plastic
Marcin Ciepierski:
Arma Hobby brought about the formalization of processes which had been occurring within Adalbertus and Attack Squadron. The first resin models were an excellent experience, however we were left feeling unsatisfied. Resin is more suited to short production runs, but we were drawn to mainstream topics. This in any case explains our attempts with the Bearcat and Spitfire PR XI. Somewhere along the way we came to the conclusion that design work on resin models is similar to that on plastic models. Thus we decided to have a go with plastics. During the first stage, we were assisted by the doyen of the Polish model-making world, Mr Mirosław Miarka, who has designed numerous Polish and European models. It was with his help that we got through our first project, the TS-11 Iskra. We had the moulds for the model made in China. Since we wanted to ensure better control over the process and at the same time give ourselves the opportunity of improving our technical knowledge, we finally decided to find a mould producer in Poland. This was an excellent decision, because it allowed us to learn and improve quality from project to project.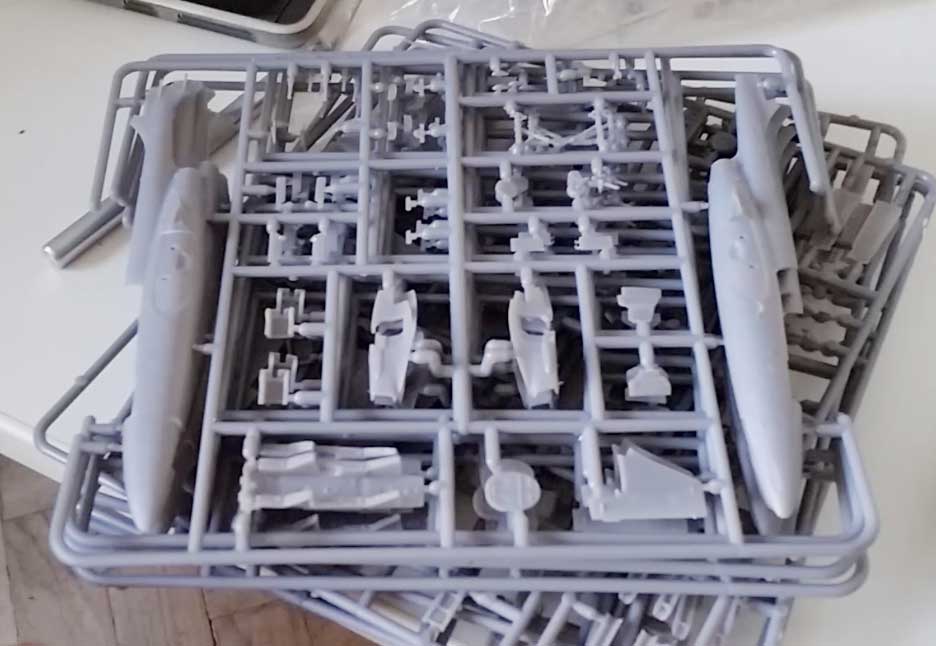 Marcin Ciepierski with a package in which the first test plastic moldings of the Iskra model in 1/72 came from China. For Arma Hobby it was the beginning of a new era
Marcin Ciepierski:
We cannot also help but mention the graphical design of our kits. Everything – the logo, boxes and colouring – is the work of my wife, Paulina, who is a professional graphical artist. People frequently tell us that are boxes are great, and that they find them appealing.
Initially, Arma Hobby produced resin model kits, the plastic Iskra, the mould of which we ordered from China, was a great breakthrough. Another breakthrough that came very quickly was the production of another mould for the injection of plastic sprues, already in Poland. It was PZL P.7a, and immediately after that Fokker E.V/D.VIII.
Wojtek Bułhak:
We considered the P.7 an exercise before our next big dream, the PZL P.11c. And when the kit was under development, we still were not aware of our main limitation – the labour-intensiveness of the kit design process. After the launch of the P.7 we examined our consciences, checking where the quality should be improved. The final test was the Fokker E.V, issued in December 2017. Before its launch we have decided to end resin kit production, and go exclusively with injection-moulded plastic. We simply hadn't been able to keep two different technologies going with our tiny team, and chose the one promising better progress.
The tiny, inconspicuous Fokker model was very well received by modellers. It even became the hero of an amazing animated film made by the great digital creator Tom Grigat.
Step by step
Then new model kits were created, with each of them we learned something new, and we worked hard to make each of them better than the previous one. The modelling world began to appreciate this. Our subsequent kits received the titles of "Model of the Year" and "Golden Sprue Award".

Titles and Honours
Model kits awarded the title "Modell des Jahres" ("Model of the Year") by the Modell Fan Monthly: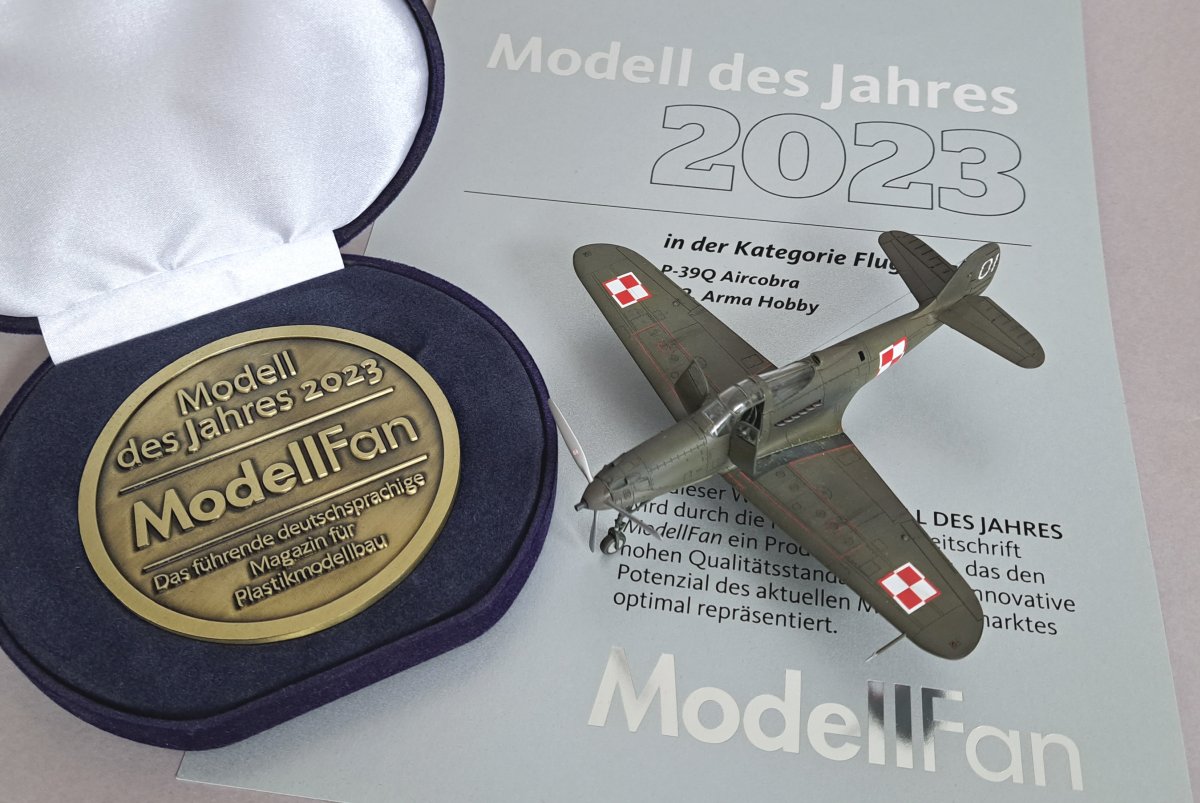 P-39Q Airacobra 1/72 (2023)
P-51B/C Mustang 1/72 (2022)
Jak-1b 1/72 (2020)
Grumman F2F-1 (2016) (resin kit – Attack Squadron brand)
F8F Bearcat (2015) (resin kit – Attack Squadron brand)
Polish Soldier Berlin 1945 figure – (2011) (Adalbertus brand).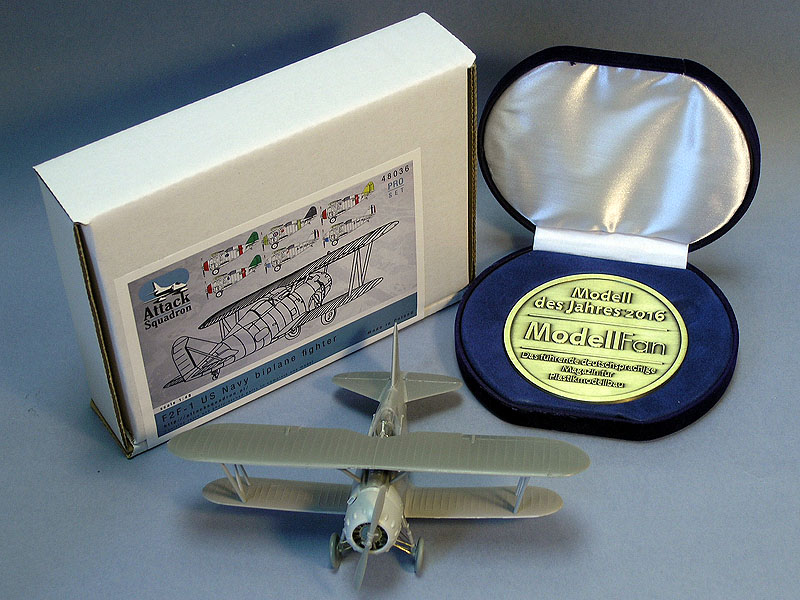 Year 2023 – journey into 1/48
Each of these kits was a breakthrough. But 2023 is a really big breakthrough – the journey from 1/72 to the world of 1/48 scale – with the Hurricane Mk.IIC kit, which found its way not only to the hearts of modellers but also to the covers of renowned world magazines (and "Airfix Model World" even considered it as "Best ever Hurricane")!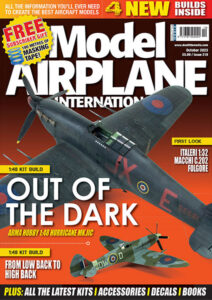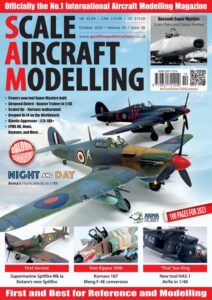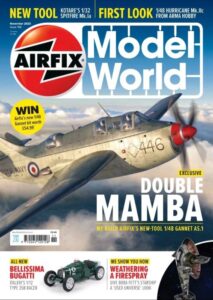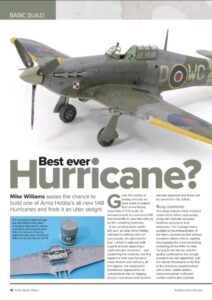 You can read more about the history of Arma Hobby in the interview Wojtek Bułhak and Marcin Ciepierski gave to the Japanese magazine Scale Aviation Bi-Monthly:
Jubilee Anniversary Promotion!
On this occasion, for modellers, we have prepared a special, jam-packed anniversary model kit – Hurricane IIC "Jubilee" in 1/48 scale.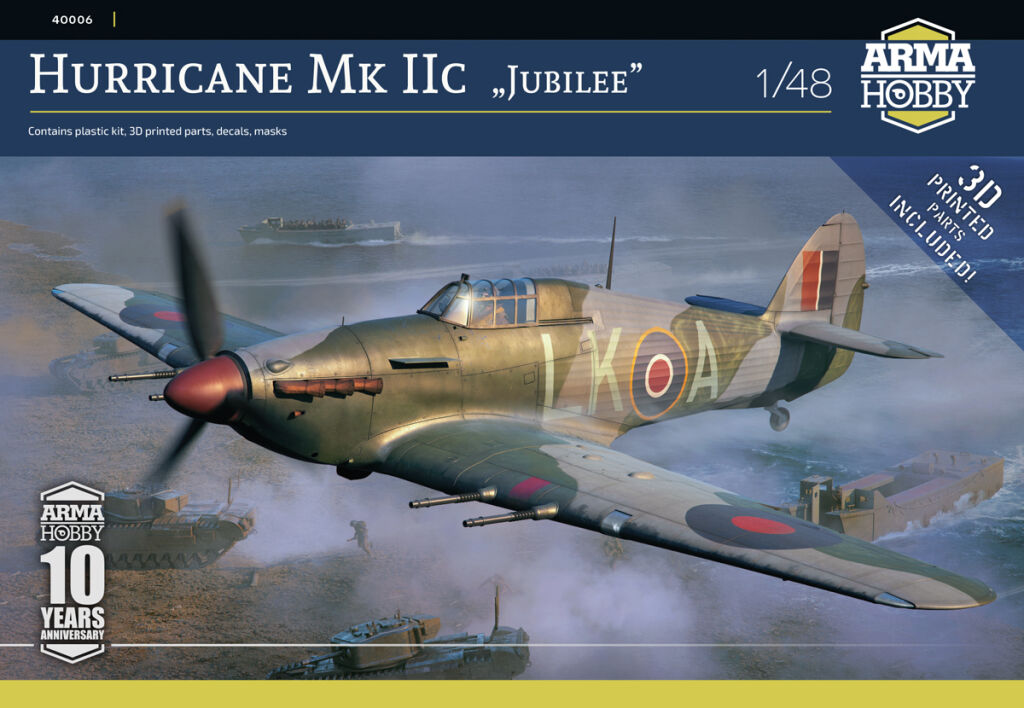 This is a set with marking schemes from Operation "Jubilee" – the Allied Dieppe landing, with a box filled with a full set of 3D-printed resin accessories. This unique kit is released in a small, limited series for the 10th anniversary of Arma Hobby and will not be reissued!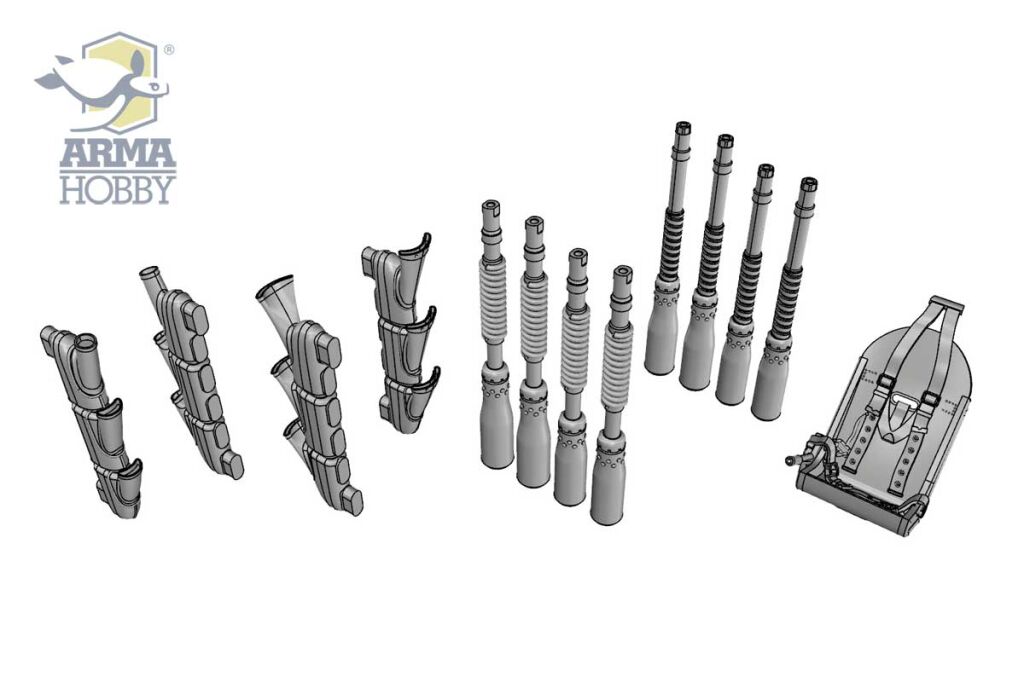 Promotion lasts from 2nd to 15th November. Other Arma Hobby 1/48 kits have special discounts during this period.
We are preparing an anniversary offer for 1/72 modellers from November 16, please be patient.
Go to Armahobby.com online store and check the Anniversary model kit: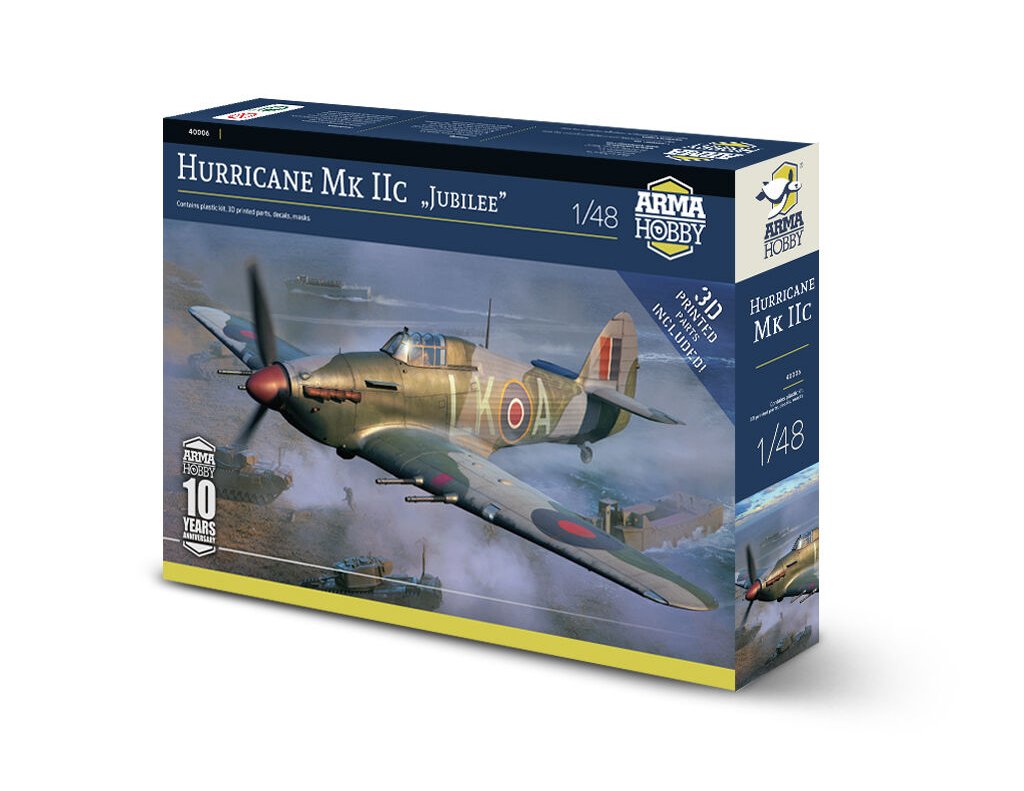 This post is also available in:

polski