Mark Kaiser has built a beautiful model of a very weathered and worn Hayate. At the war's end, it was not uncommon to see such an aircraft on Japanese airfields!
Mark wrote:
1/72 Ki-84-I Ko (キ84-I甲) "Hayate"(疾風) 101 Sentai, Okinawa, spring 1945. The aircraft photographed immediately after the war had severely flaking paint. Japanese sources state that the colour was brown.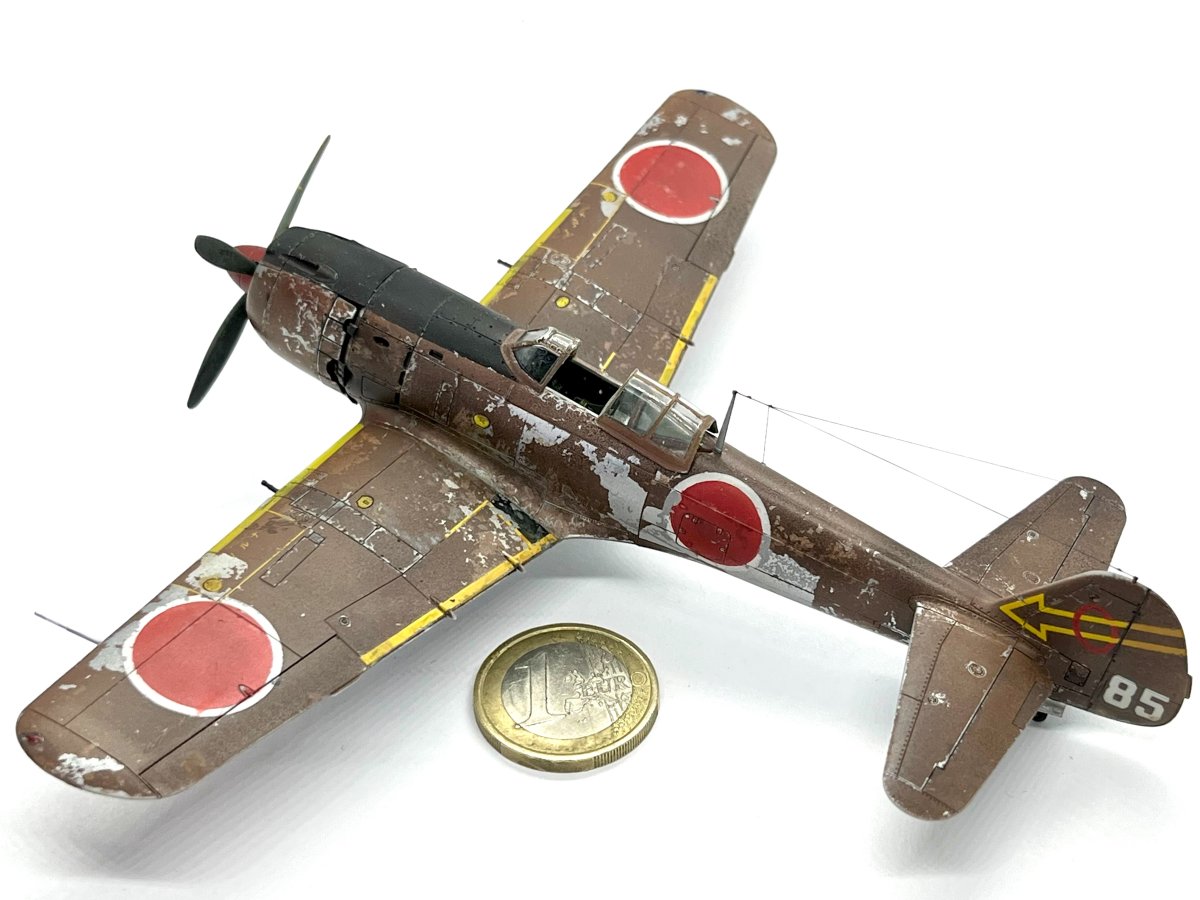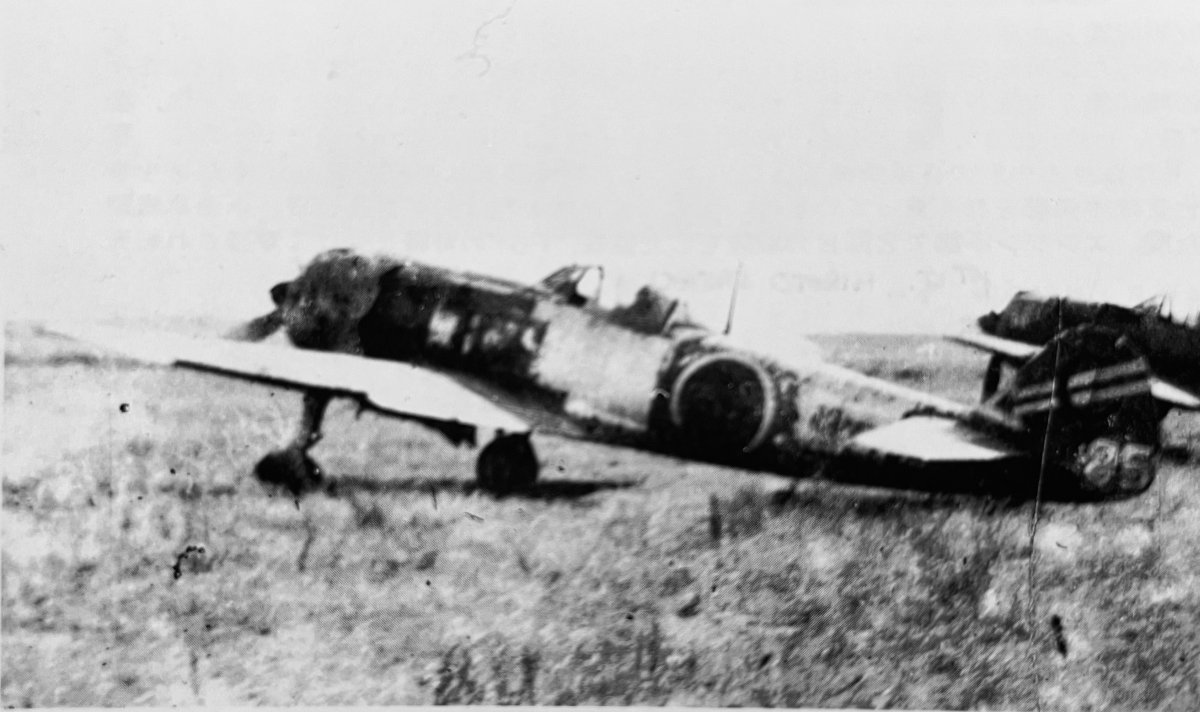 Extras: resin seat, wheels and exhaust pipes, aerials, brake tubing. Hinomaru and some markings are painted, the rest is decals Aeromaster and from the kit. Paints: Mr. Color, Liquitex, Testors and Tamiya, weathering: Tamiya panelliners, W&N oils and watercolours. The chipping effect is real, obtained using paint with poor adhesion to the metallised surface, without other "chipping" solutions. It was also important to show wear over time, both fresh and old.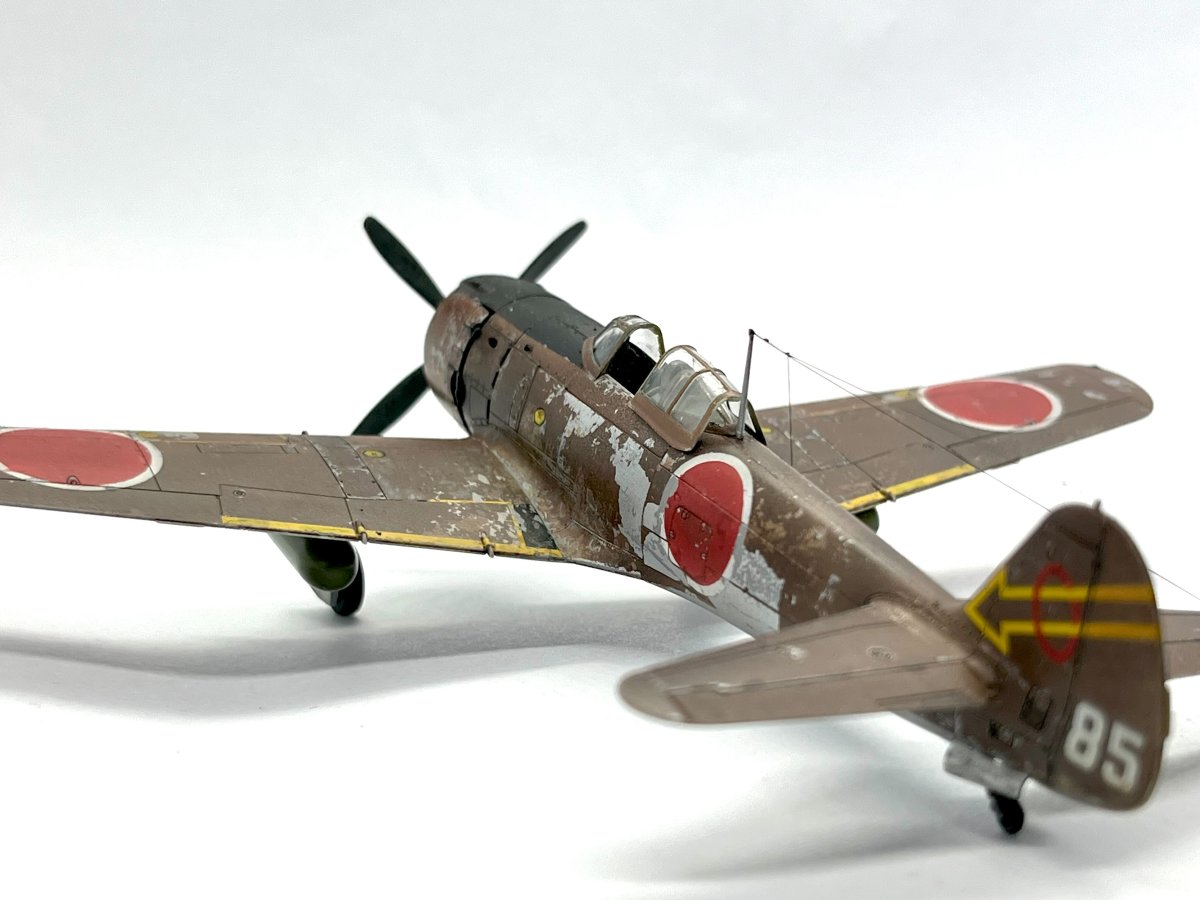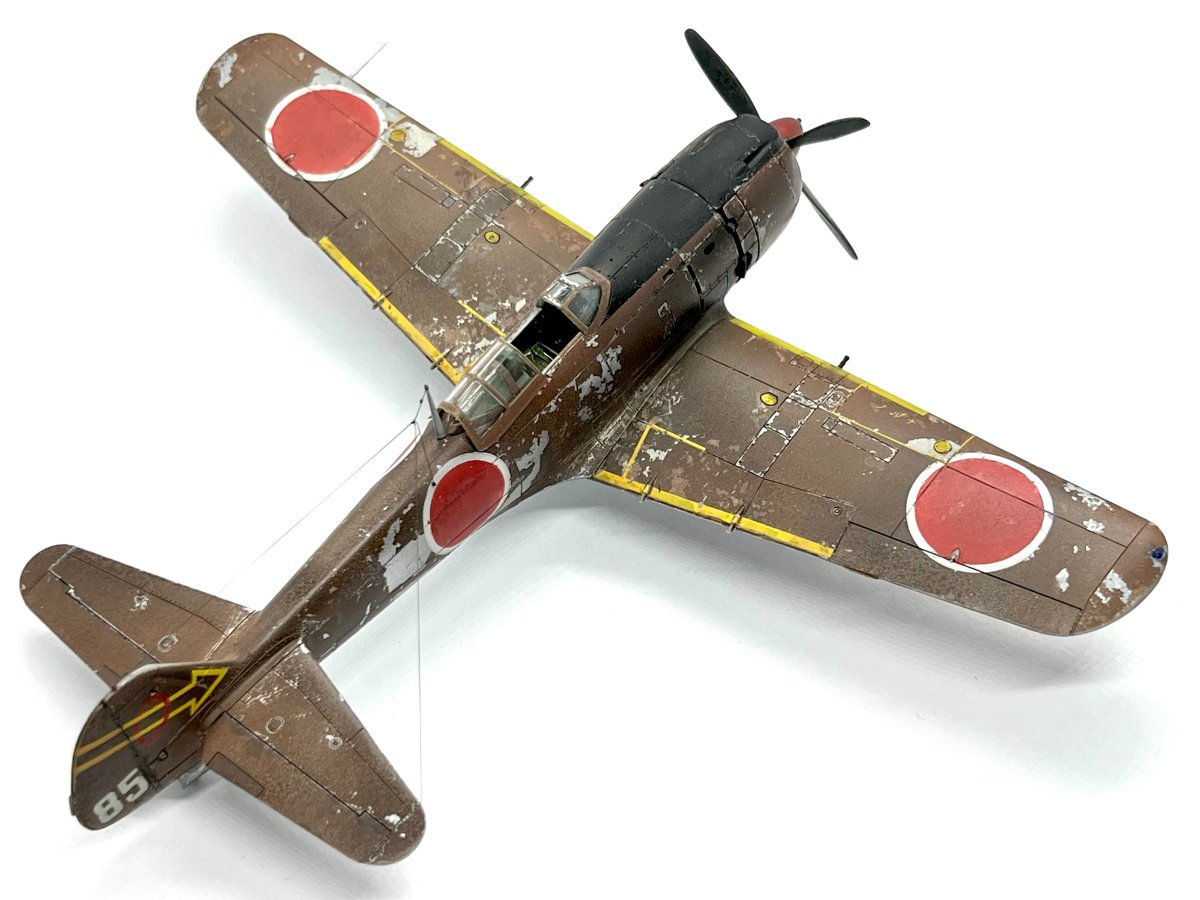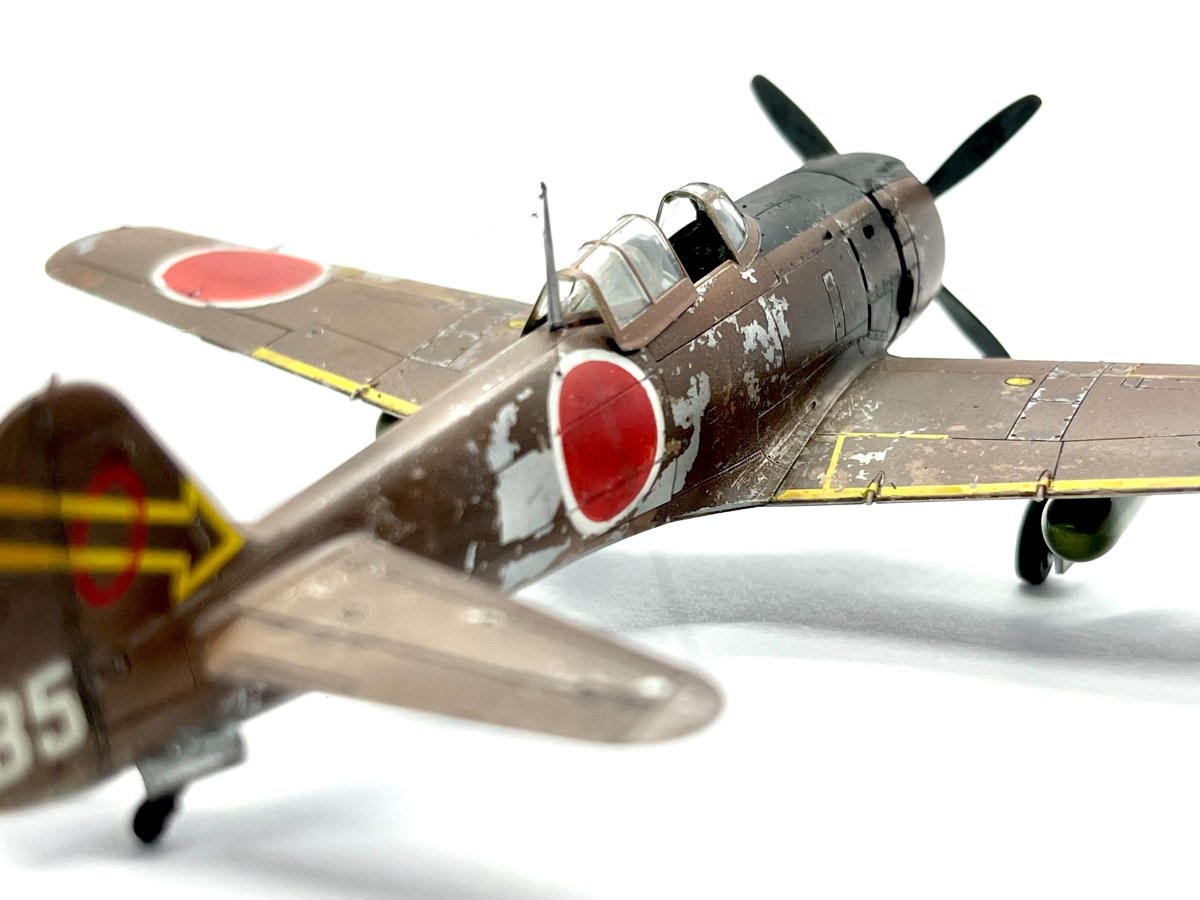 Ki-84 Hayate – recenzja z japońskiego magazynu "Scale Aviation"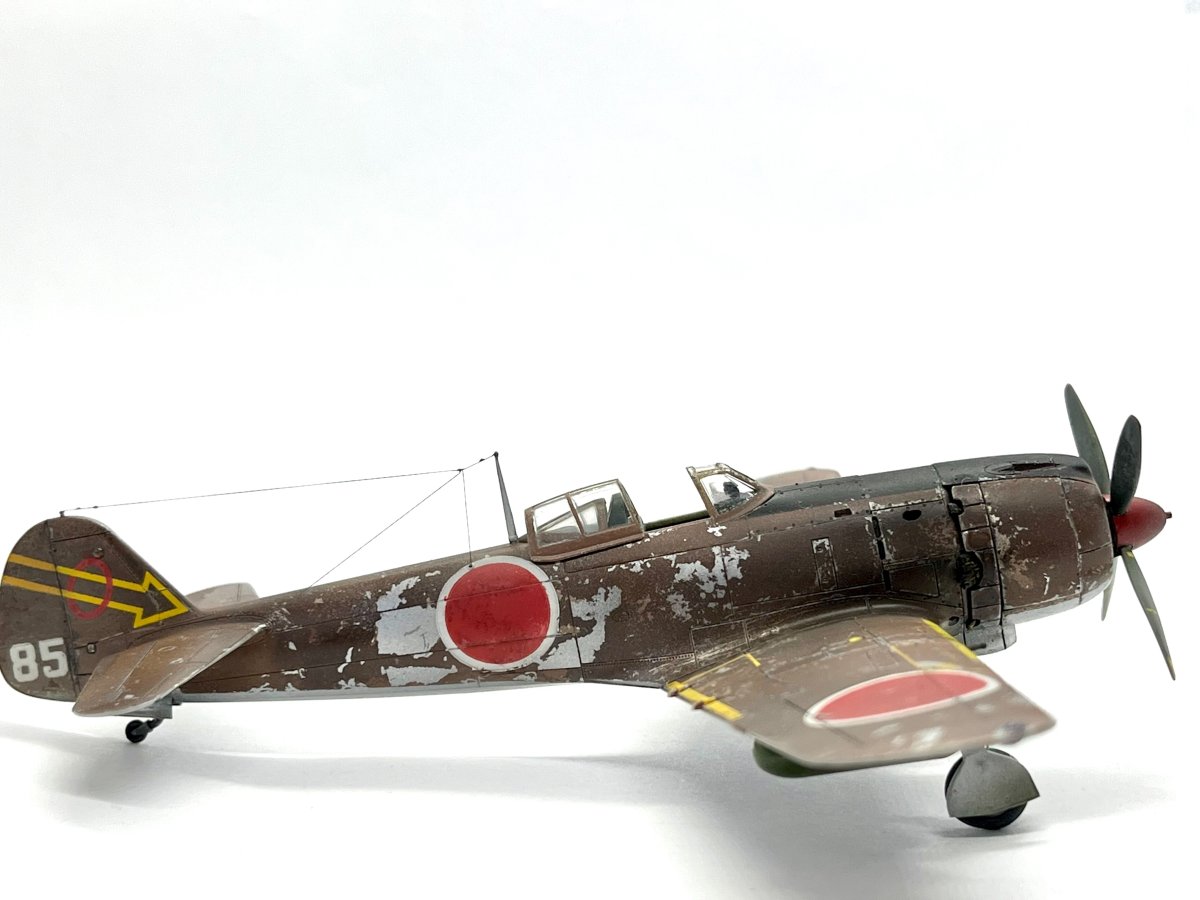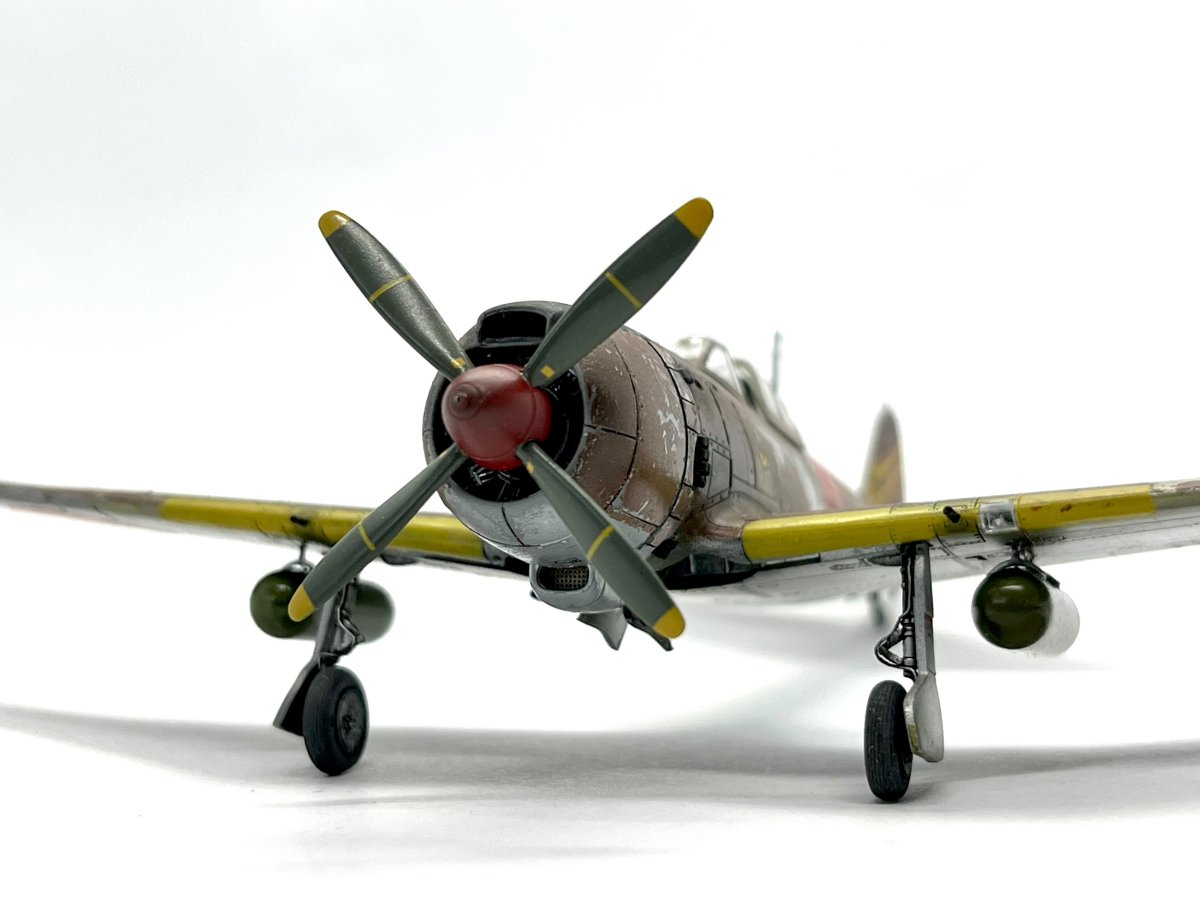 Ki-84 Hayate – galeria premierowa – Wojtek Bułhak i Marcin Ciepierski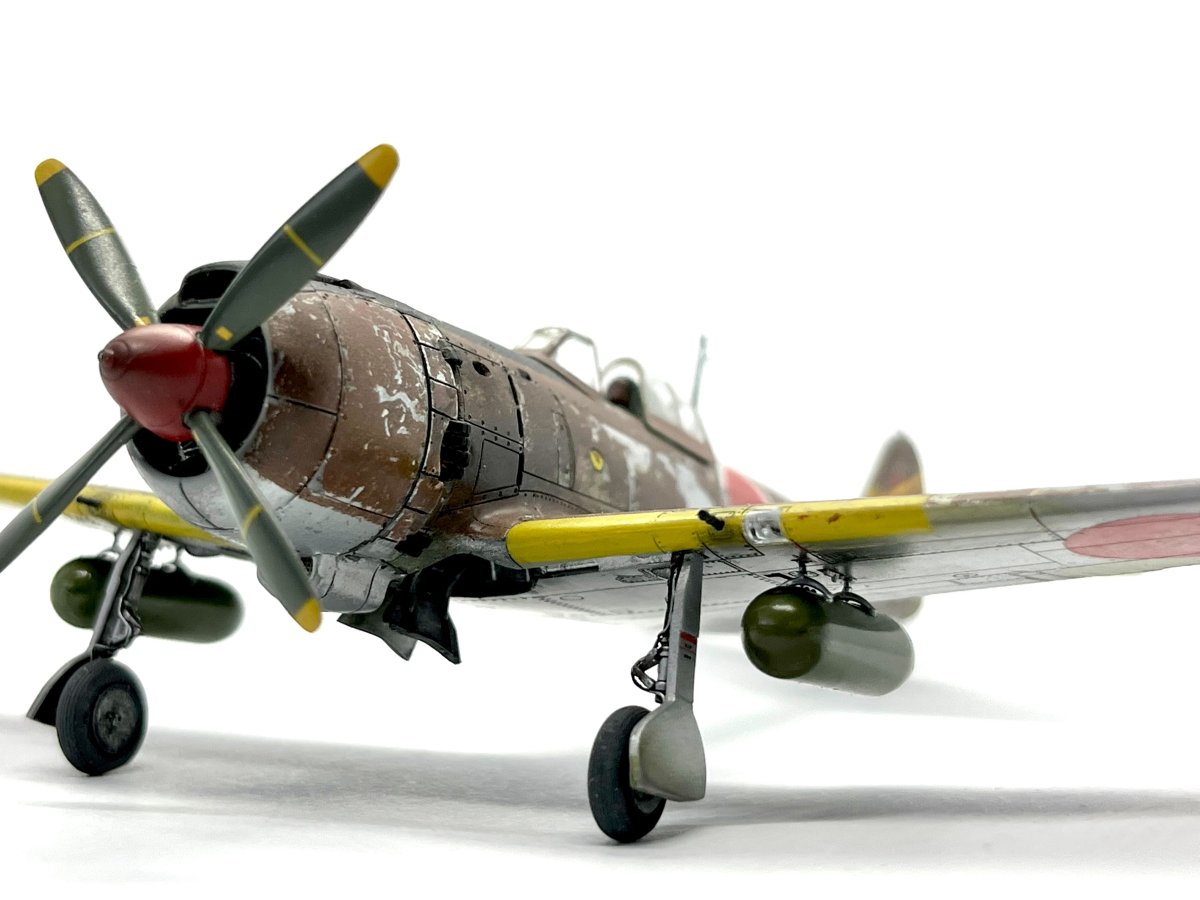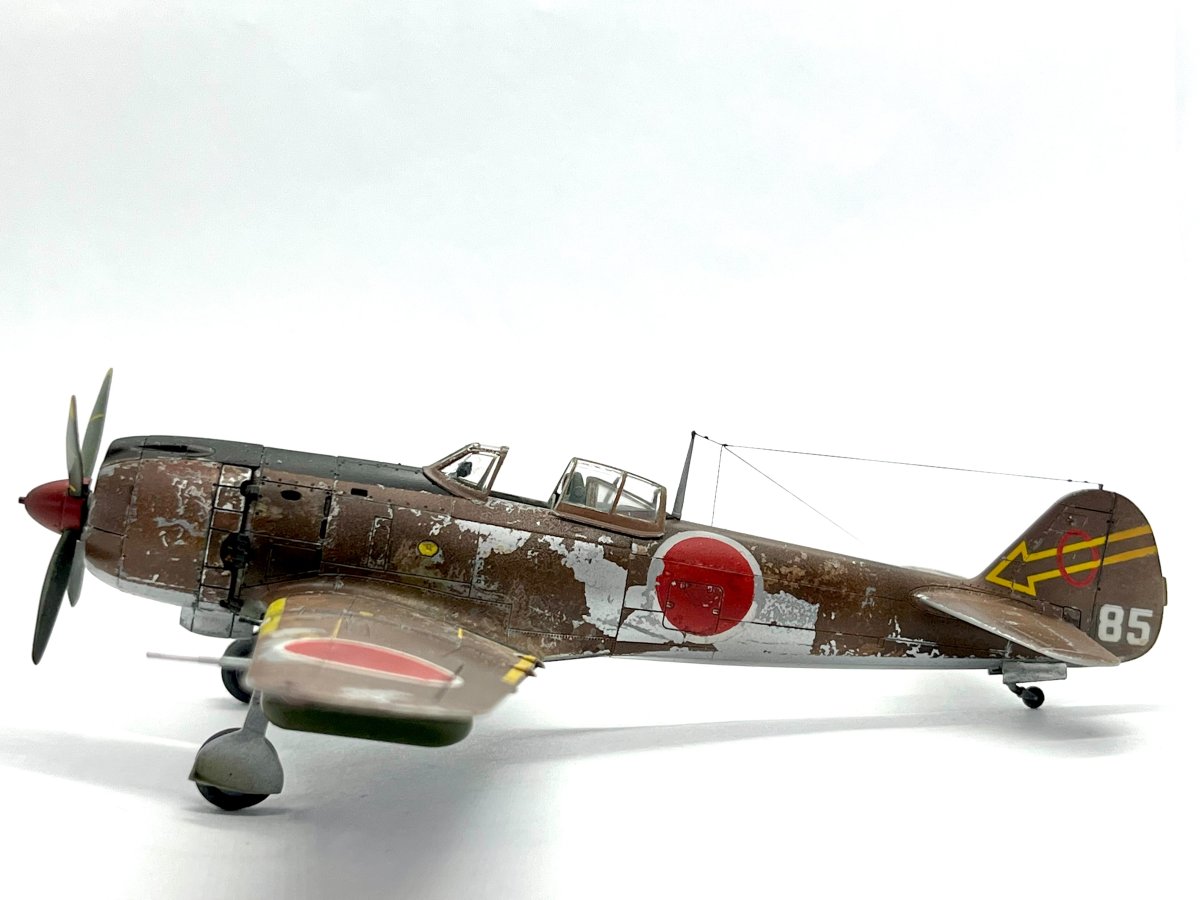 The method is unstable. The paint just has bad adhesion, as it did in this case in reality, or like with use of hairspray method, except that I used ink here, not paints normally used in modelling. Then the paint "goes off" very easily, in patches (which is difficult in the hairspray method!) and by scraping or rubbing with a brush. The difficulty lies in the control and possible protection, because even a clear coat will not improve adhesion.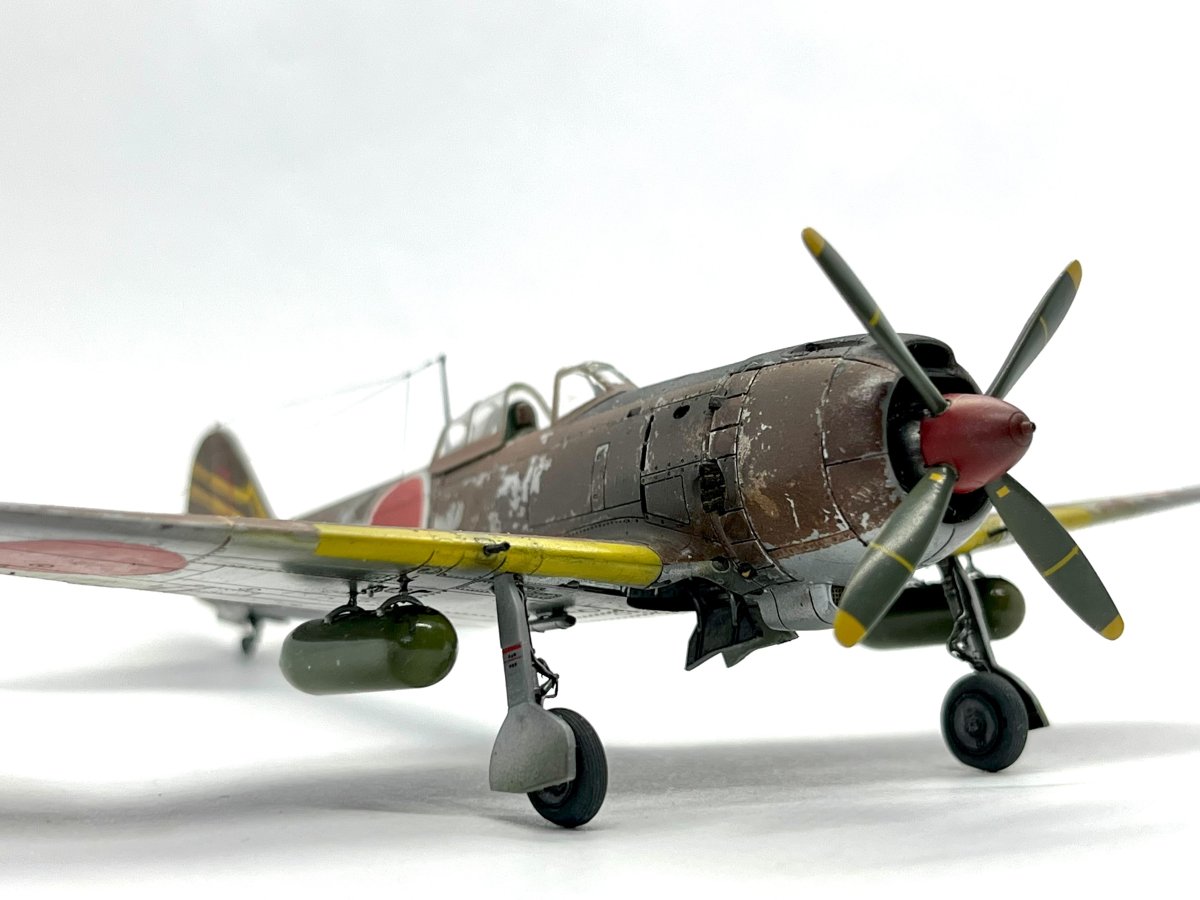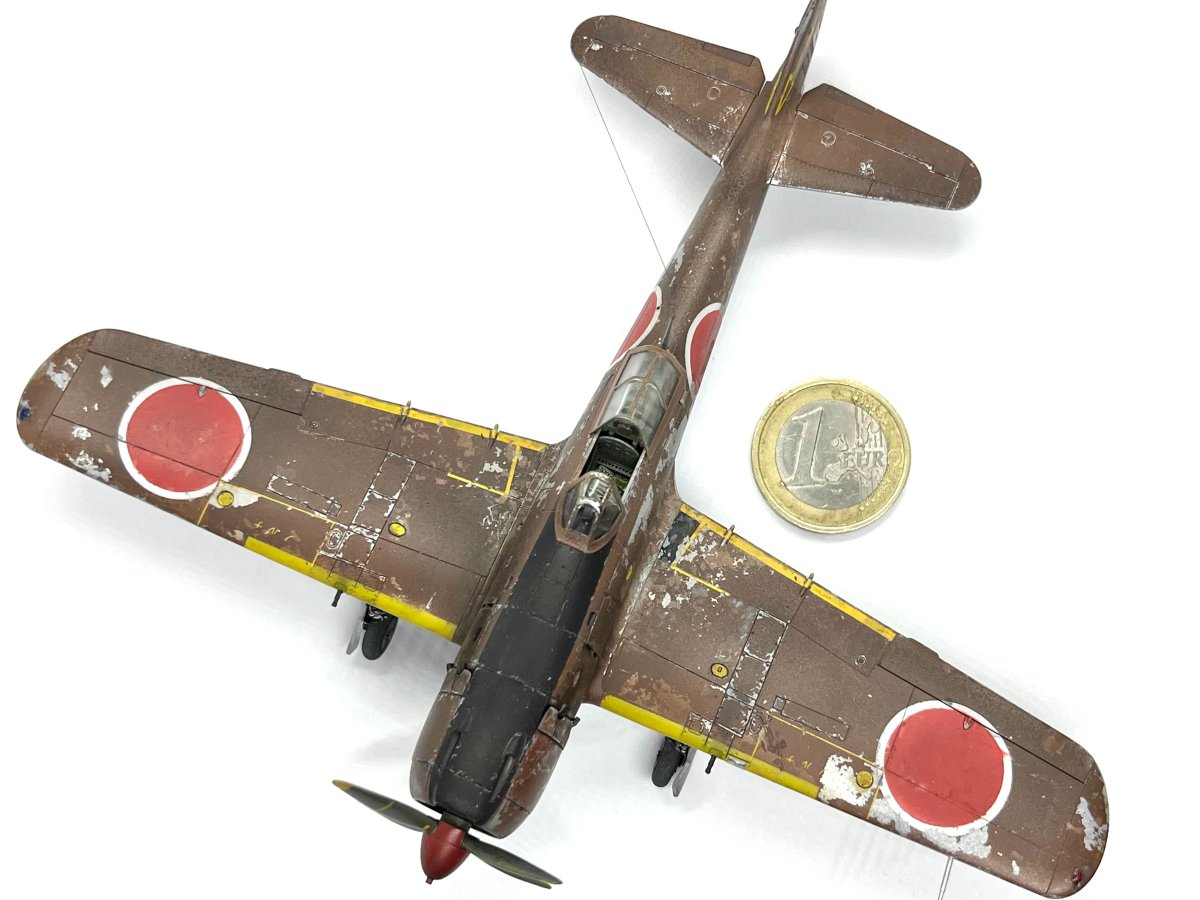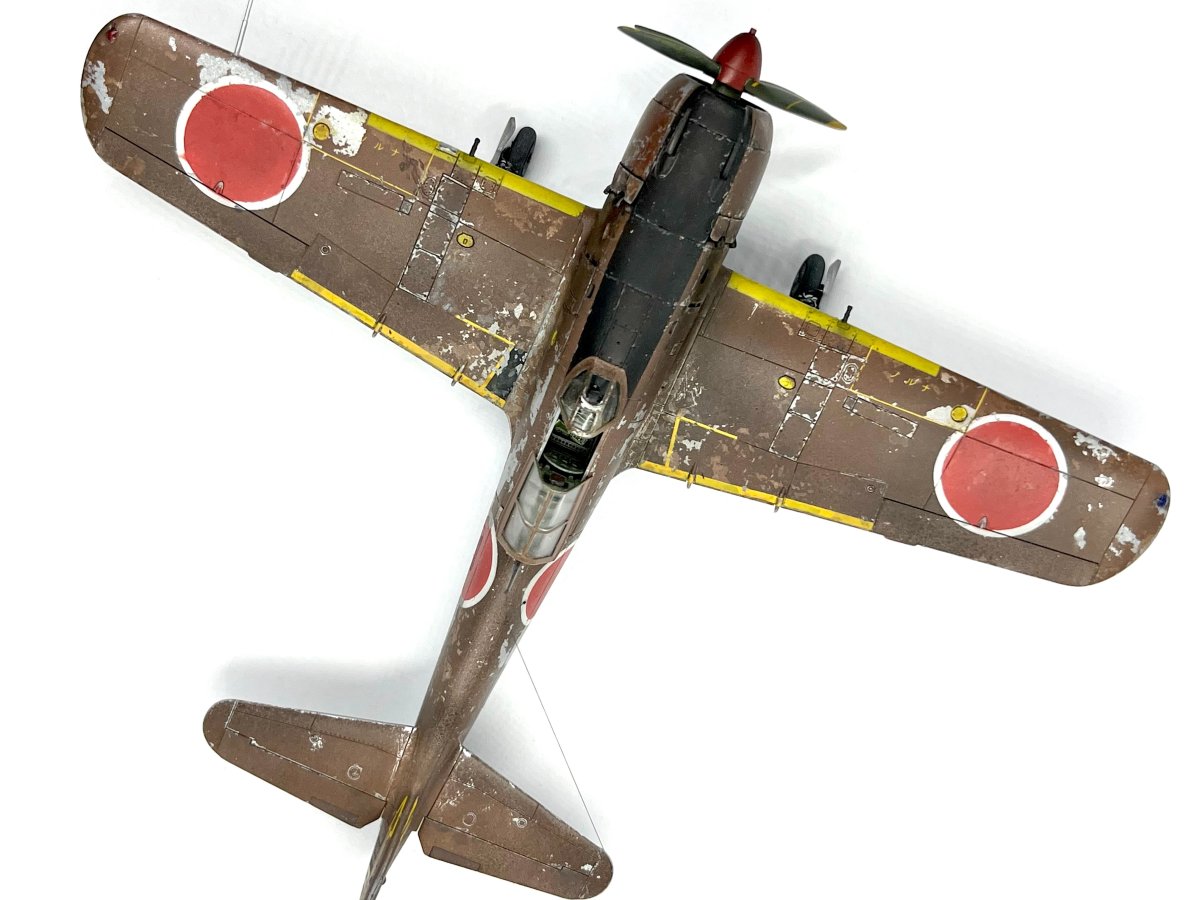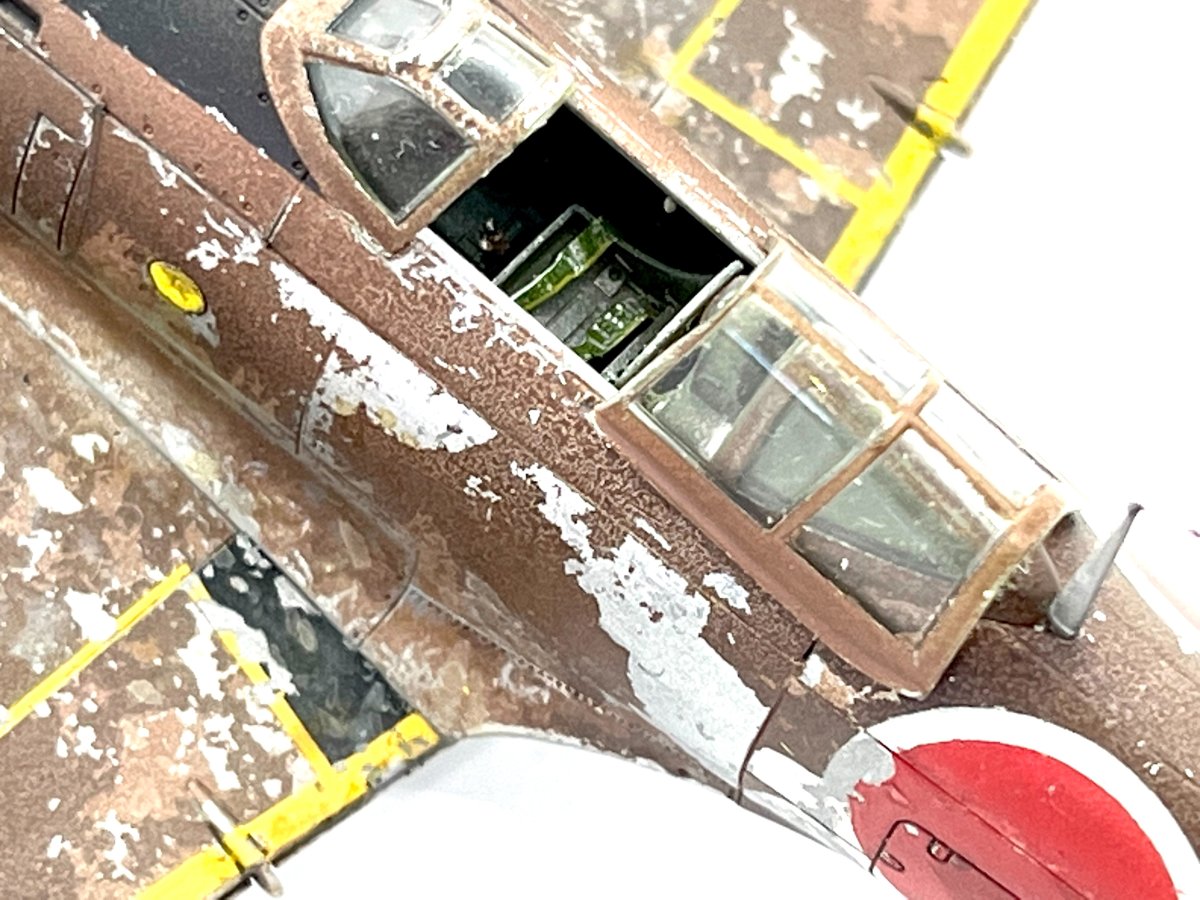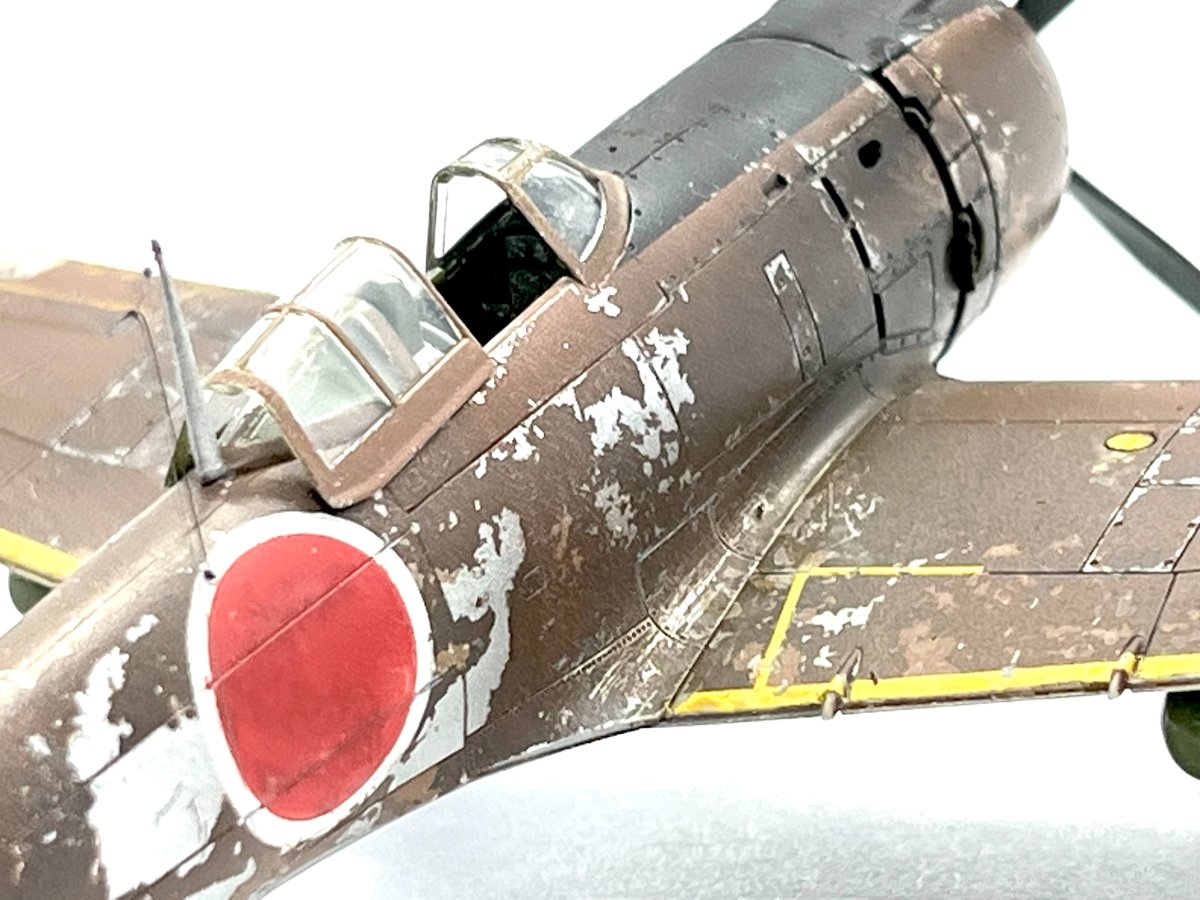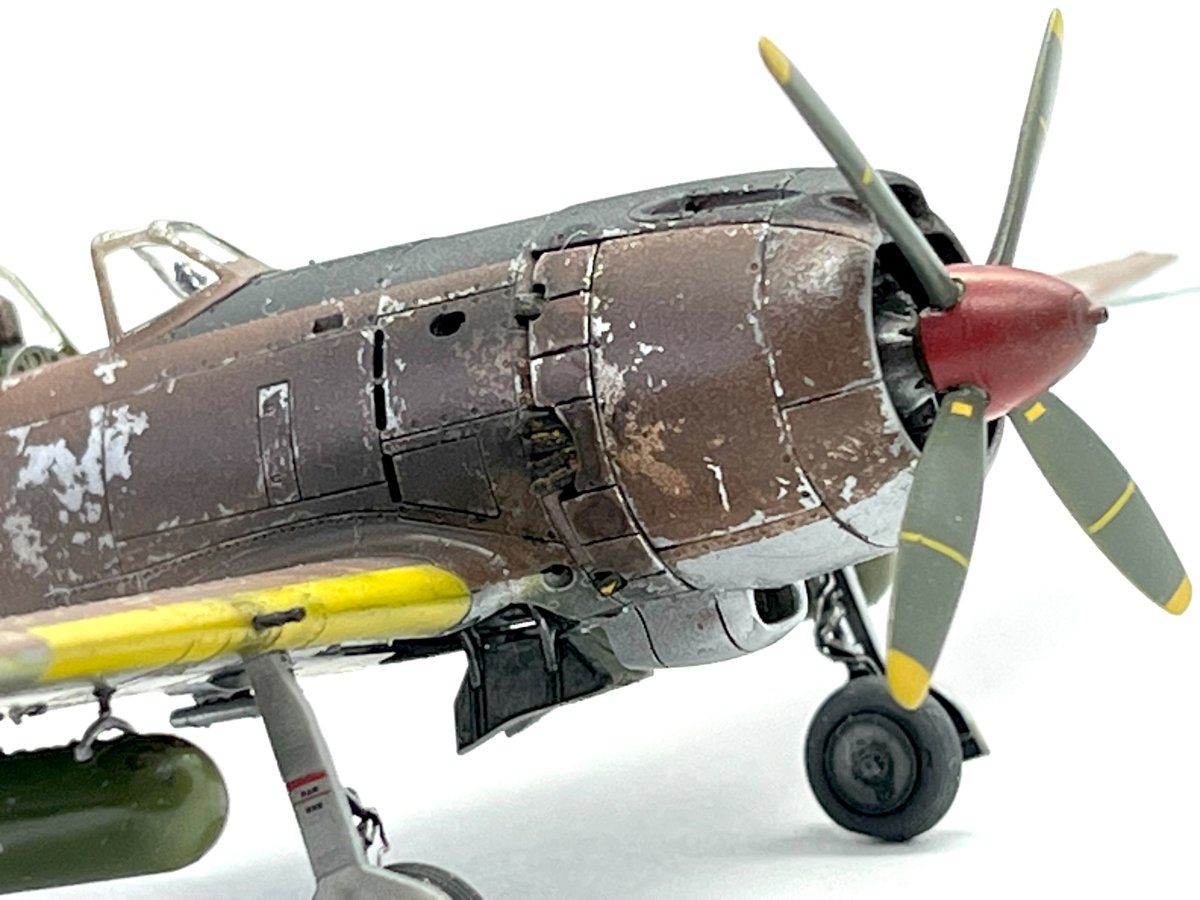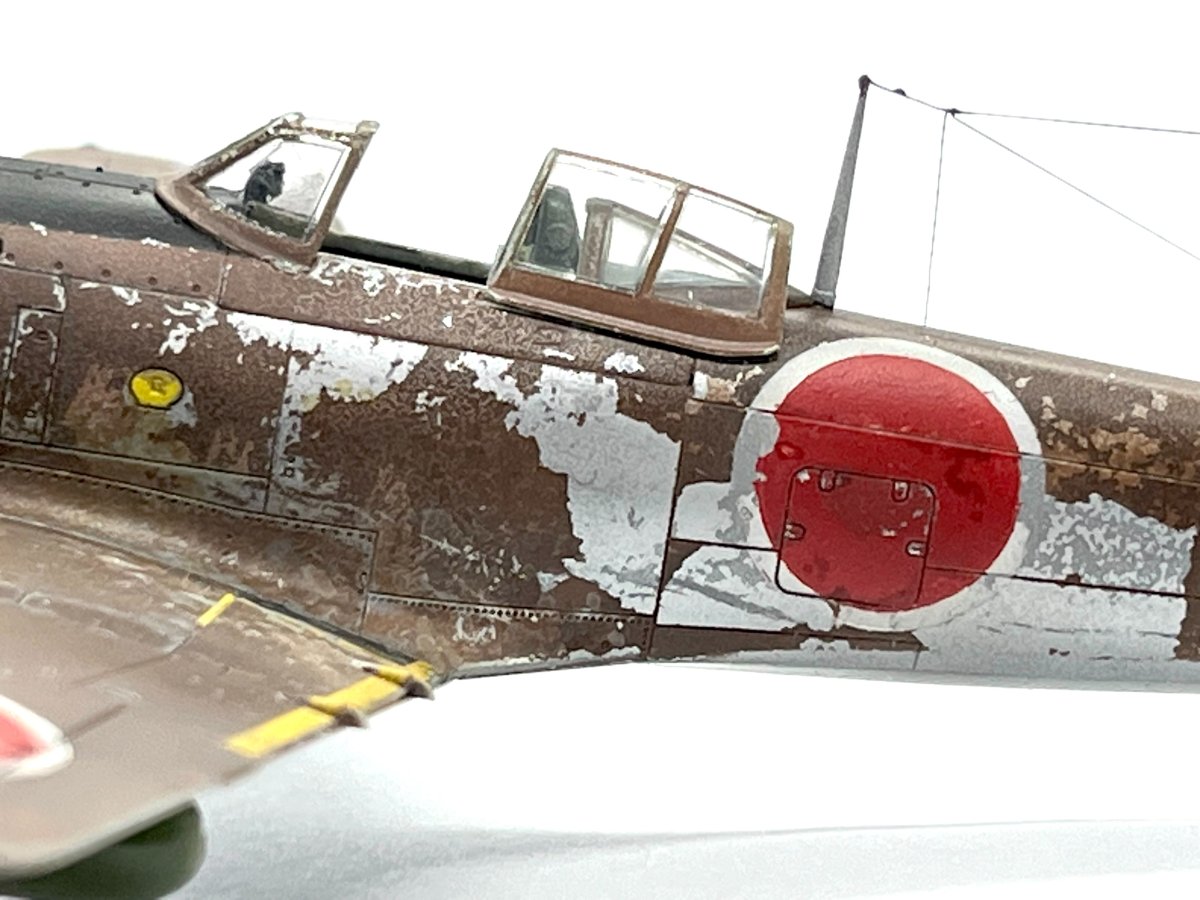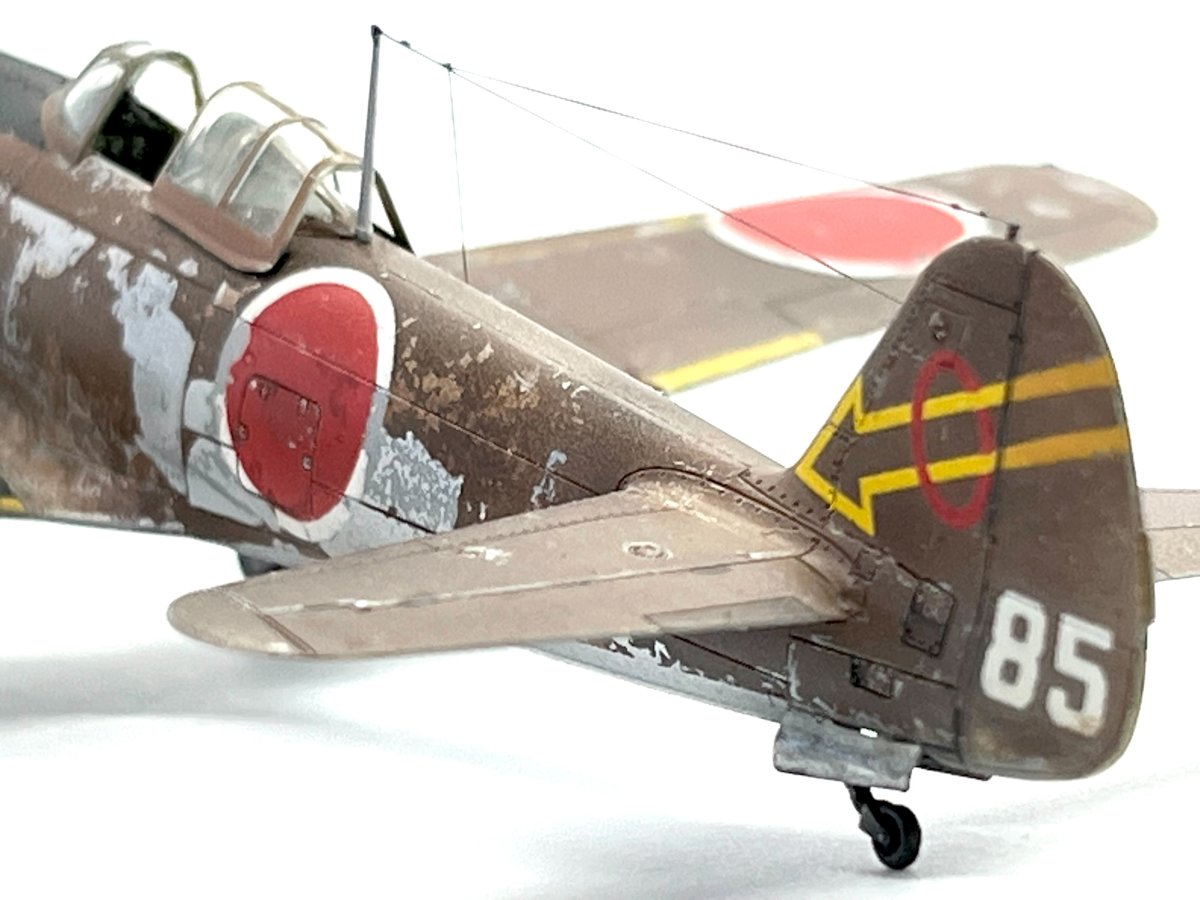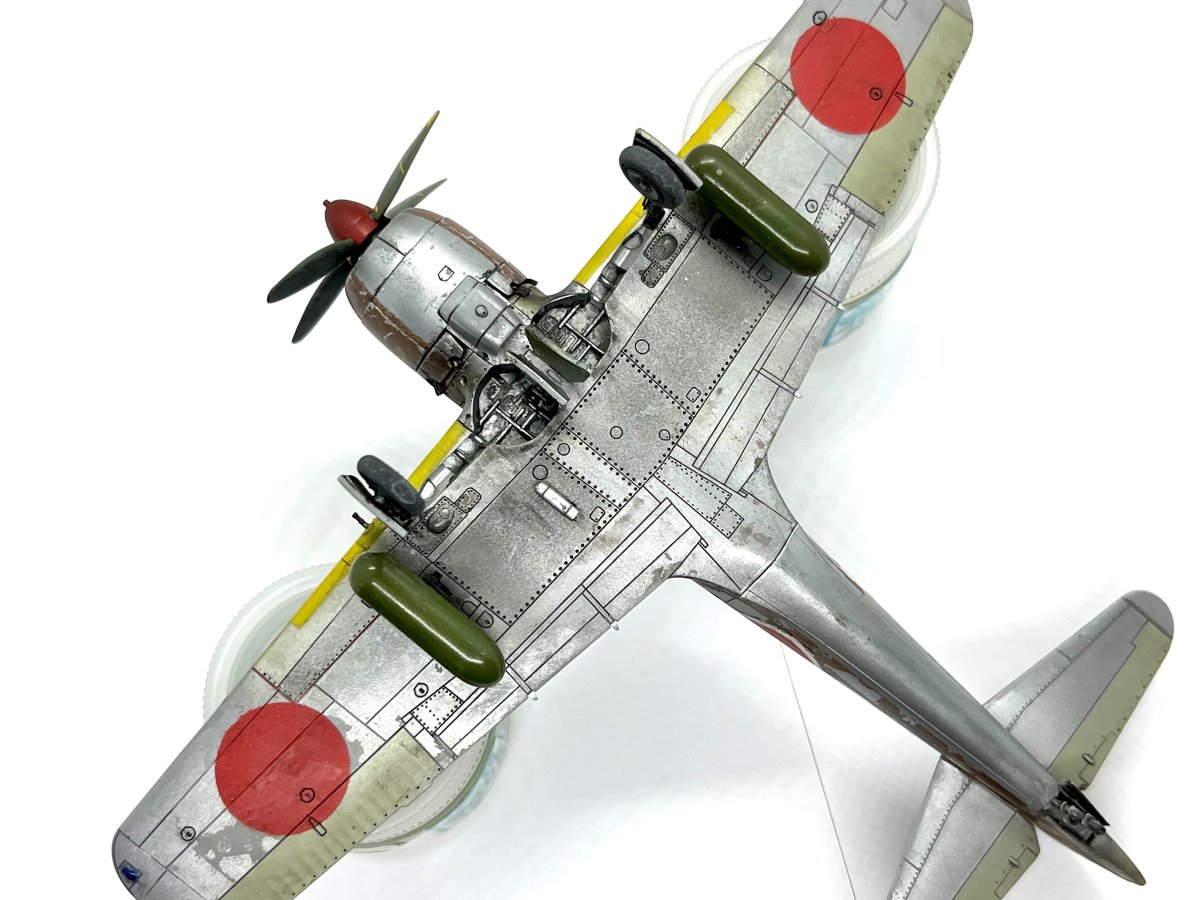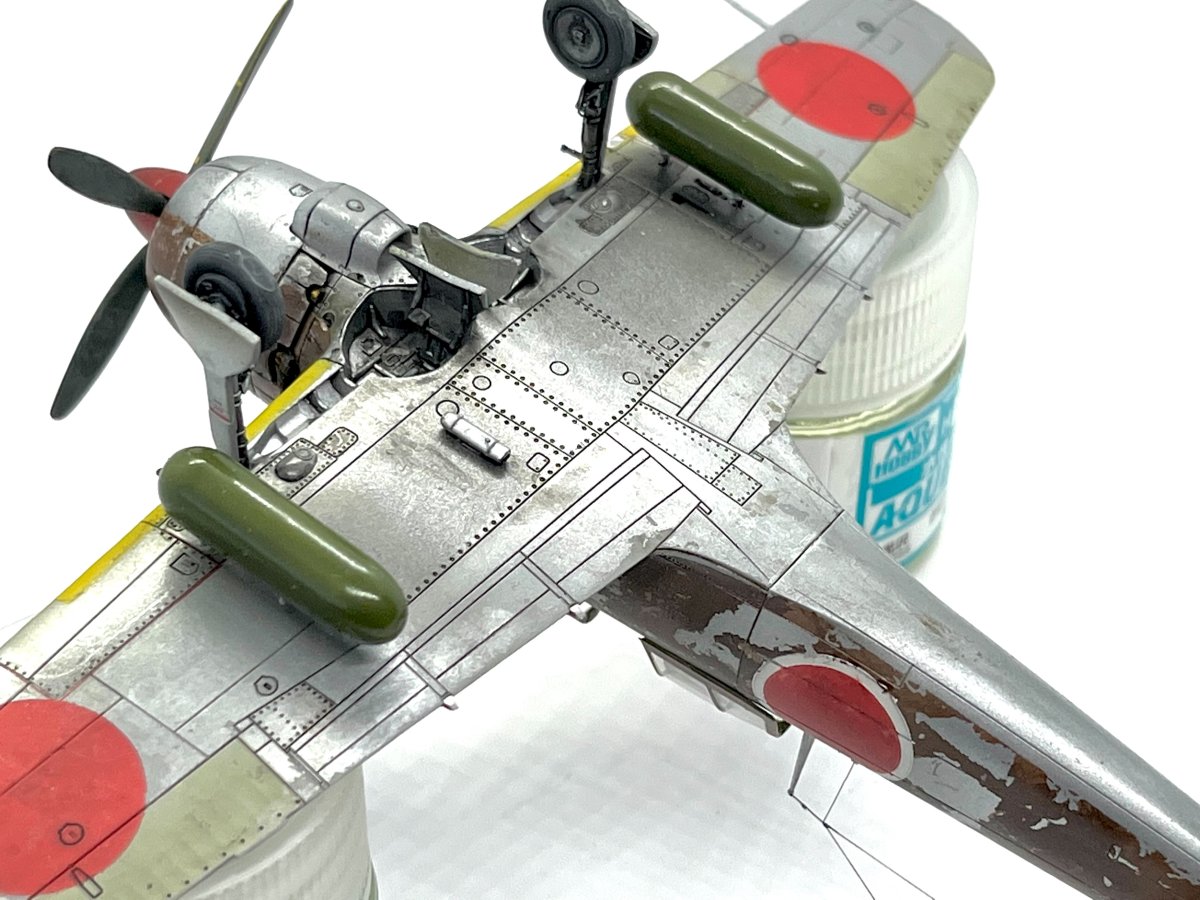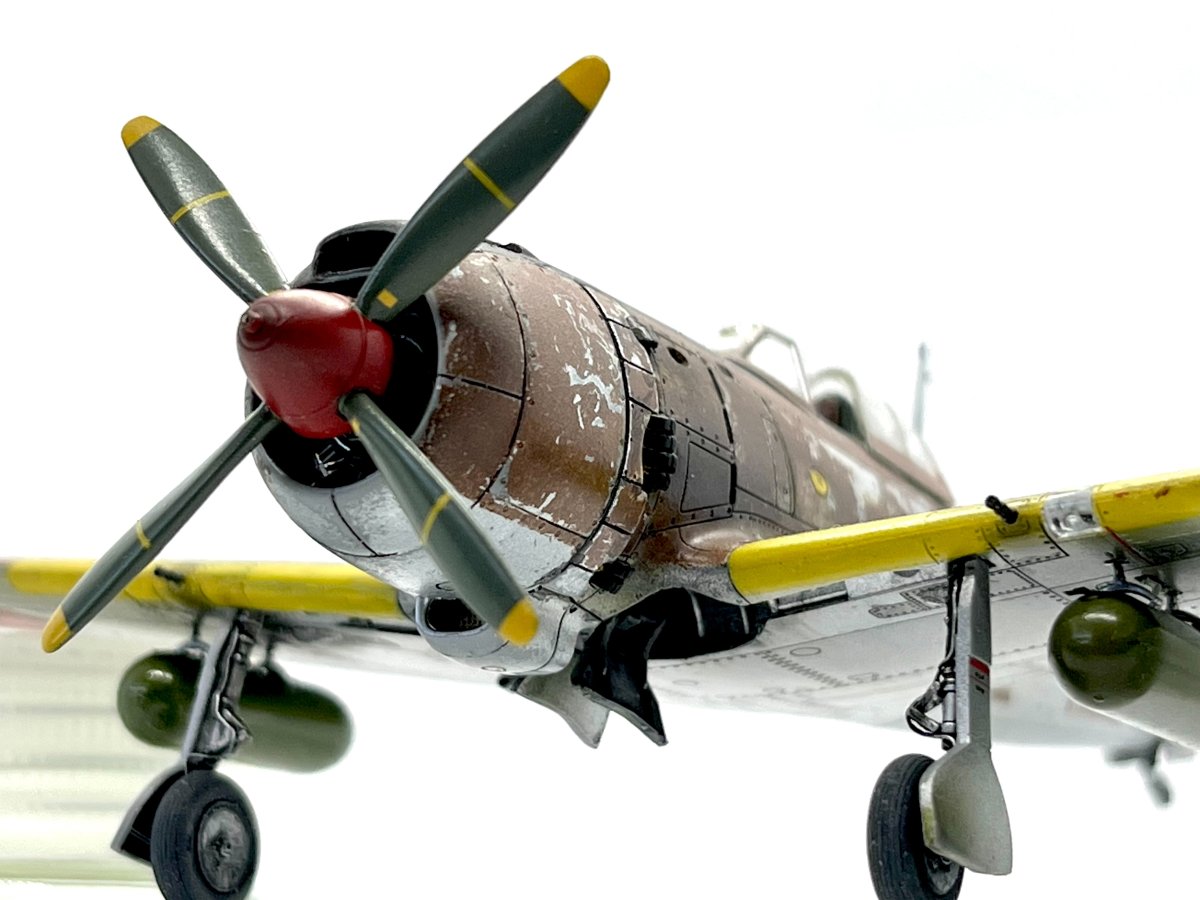 See also:
Buy 1/72 Ki-84 Hayate 'Special Attack Units' model kit in Armahobby.com store online!
This post is also available in:

polski