Piotr Strzelecki has built the latest Sea Hurricane Mk IB by Arma Hobby – a model that combines the well-known and popular plastic sprues of the land-based Hurricane I with conversion 3D printed resin parts, allowing you to easily build a model of a carrier-borne fighter.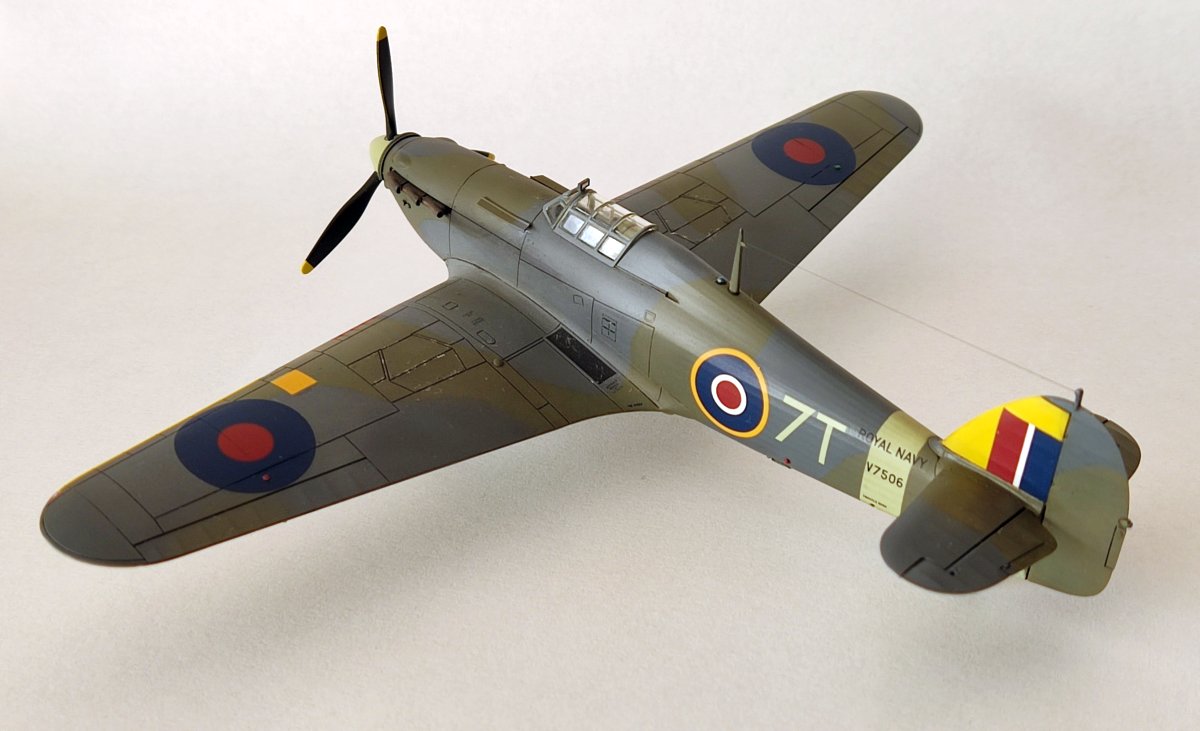 We give the floor to Piotr, who describes his work on the model:
I chose the markings of the No. 885. Naval Air Squadron based on the aircraft carrier HMS Victorious during the period of Operation Pedestal in August 1942 – a strong supply convoy from Great Britain via Gibraltar to Malta.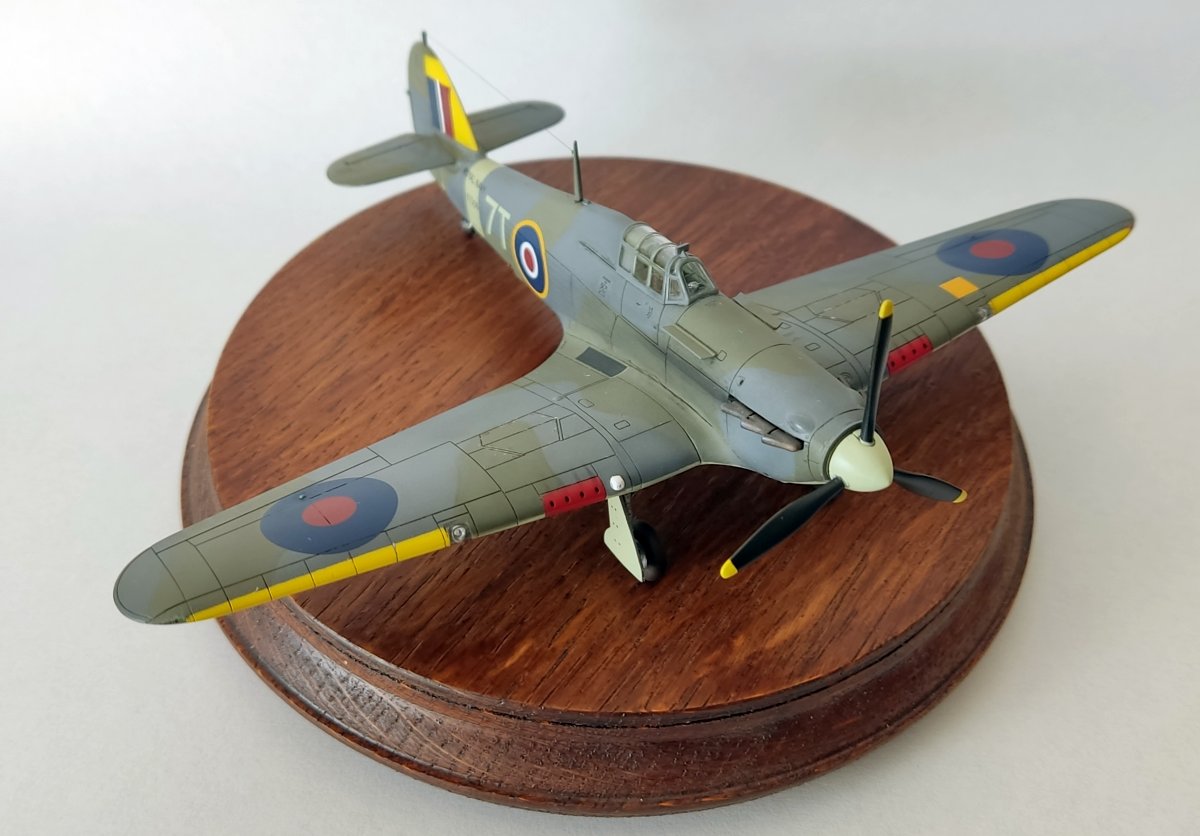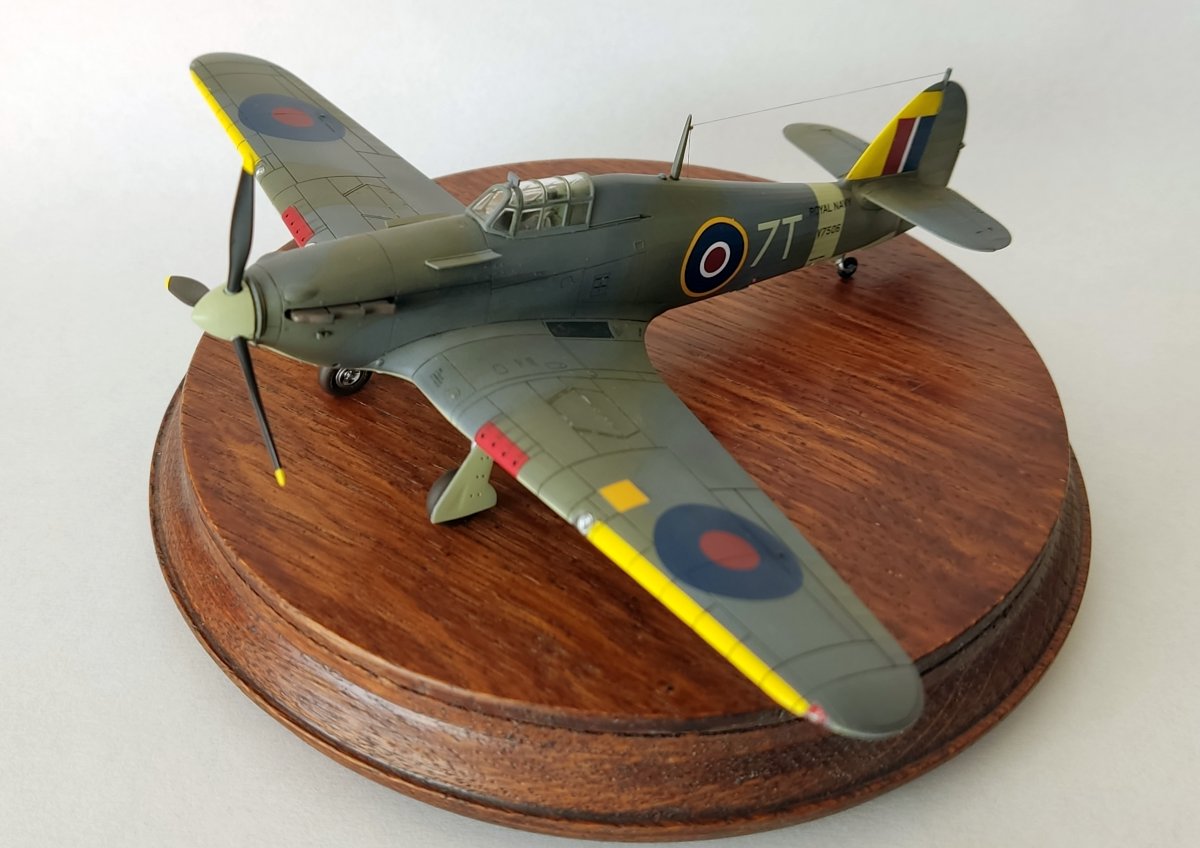 The work on the model took a long time due to problems with the two colors of paint that I used to paint the model: AK Real Colors RC294 RAF Dark Slate Gray and RC295 RAF Extra Sea Gray. After painting and drying the upper surface of the model, came the time to cover it with glossy varnish (Mr. Color GX100). This caused some discolorations on the borders of colors as well as in some other places, in addition, in some places small black lines began to appear. I have used AK paints many times before and there was no problem with them, as well as with the underside, for which I used AK RC290 RAF Sky.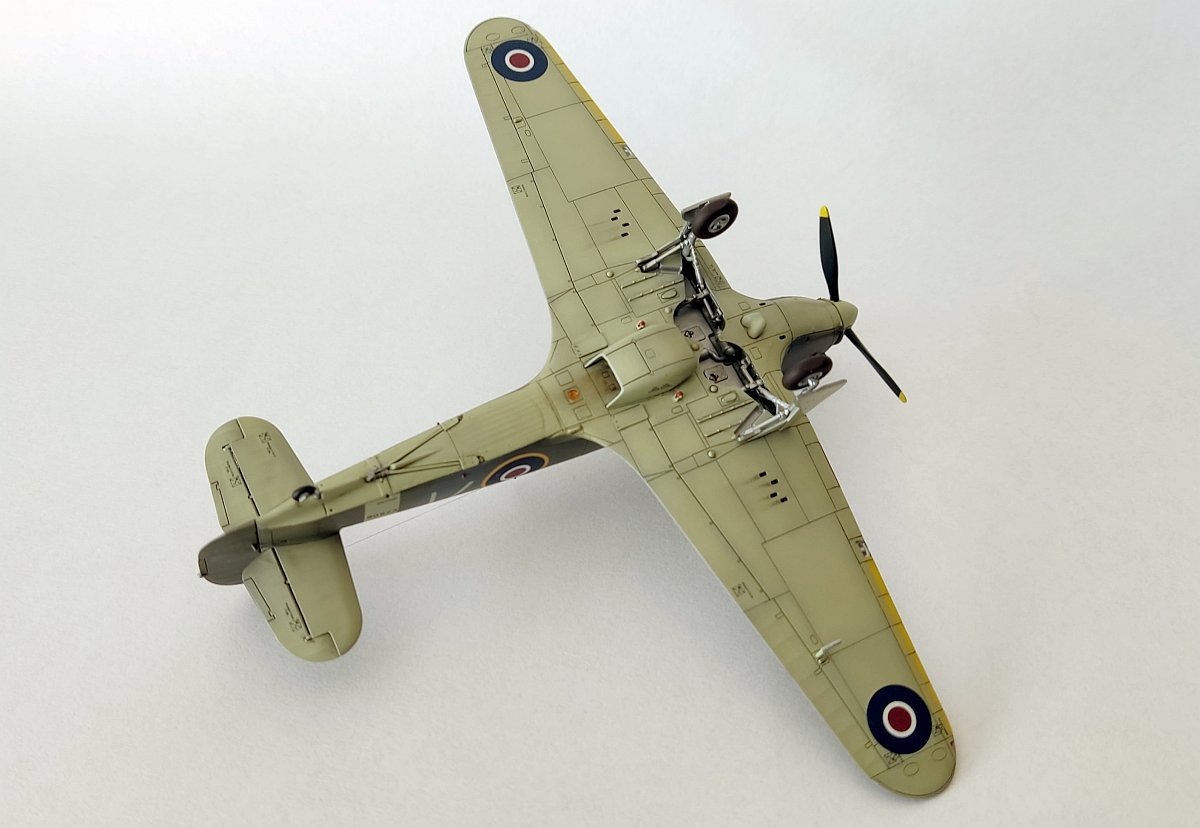 A lot of attention must be paid to cutting out the 3D printed details from a base. In my case, it was not without problems, because while cutting out my hook broke and one part went to a place unknown to anyone. Although I have a lot of experience in dealing with normal resins, working with this type of 3D prints is new to me, especially since the elements of the set are quite tightly packed. Courtesy of Arma Hobby, I got a second chance and an additional set with a hint on how to separate them from the base, and the work went on without any problems. However, keep in mind that they are very brittle.
Attention! If you're new to working with resin parts, don't be afraid to give it a try! In the event of a "crash", Arma Hobby will not leave you without help. Simply fill out the missing parts/support form on Armahobby.com:
https://www.armahobby.com/webpage/support-faq.html#claims
We will send you replacement part. 
The conversion parts fit without any problems. Seemingly, the set seems difficult to assemble. Fearing problems with fitting the bottom of the fuselage, I made a support for easier positioning. However, I think I overdid it a bit. When working with the model, it turns out that everything fits nicely. Instead of the self-adhesive vinyl elements used to modify the flaps proposed by Arma, I made these parts from thin plastic. They were used to shorten the flaps so that the two sections closer to the fuselage would not open. The second addition were seatbelts from Eduard's EDU73036 Seatbelts RAF early STEEL 1/72 set.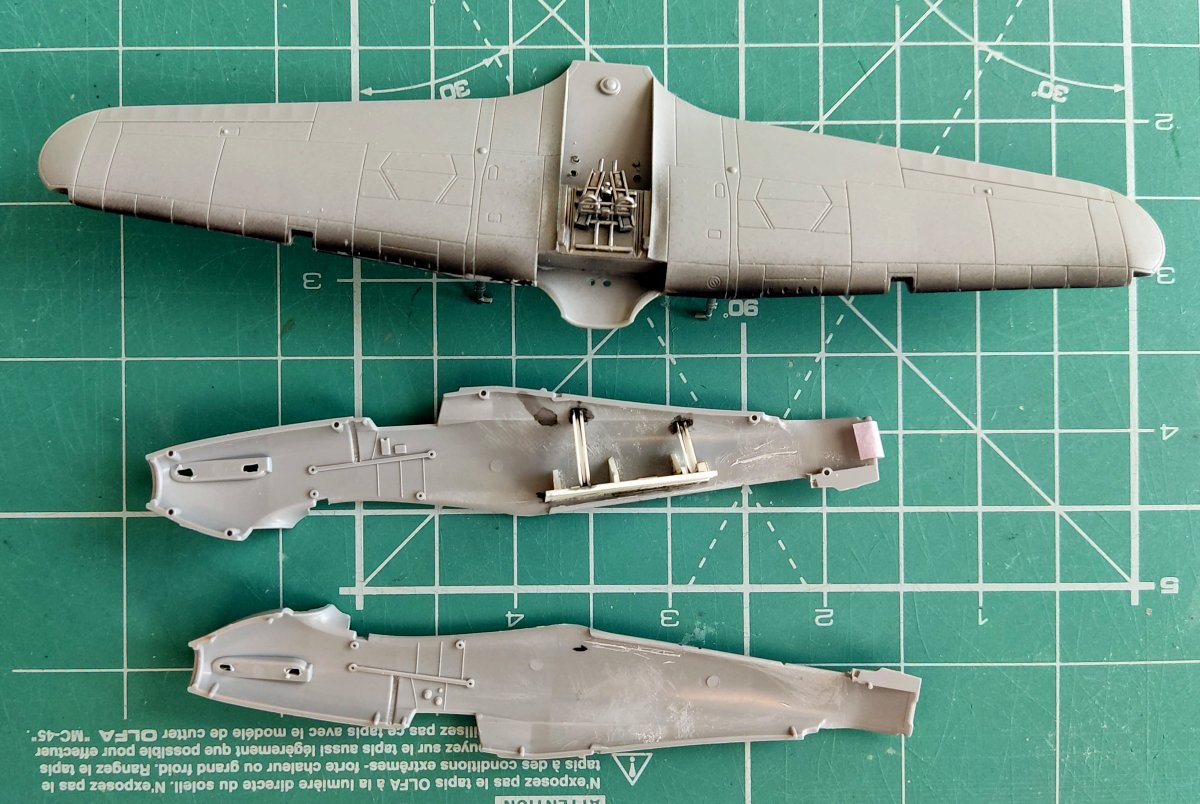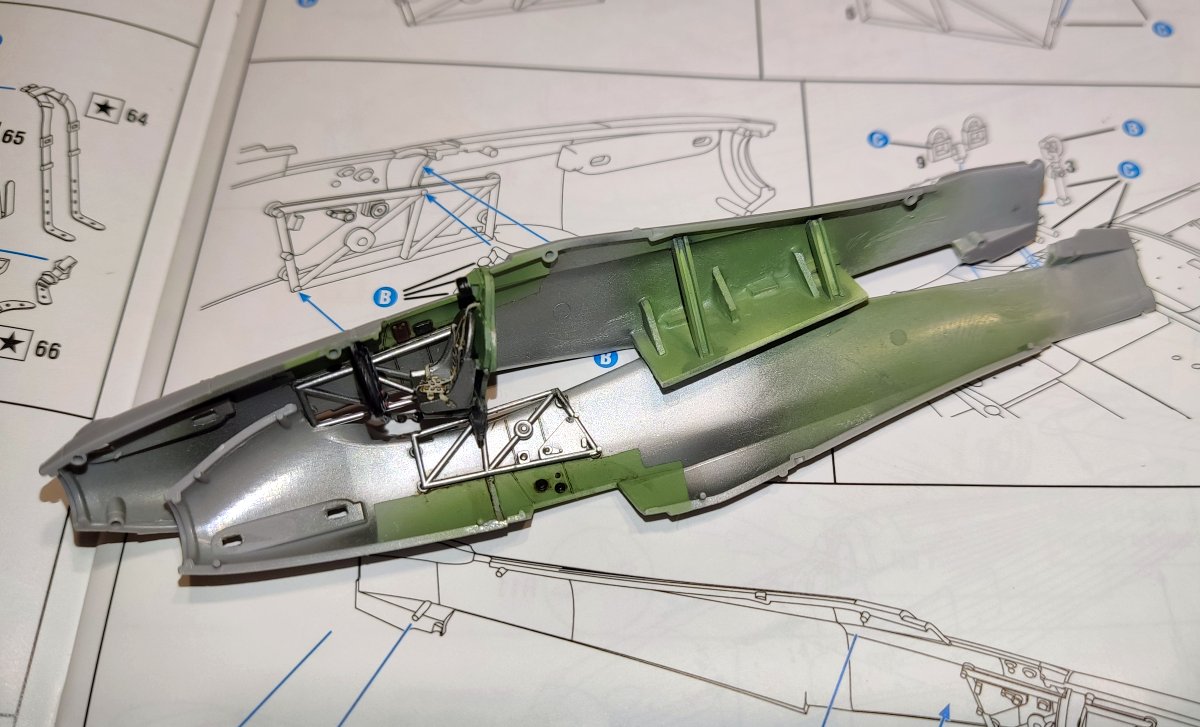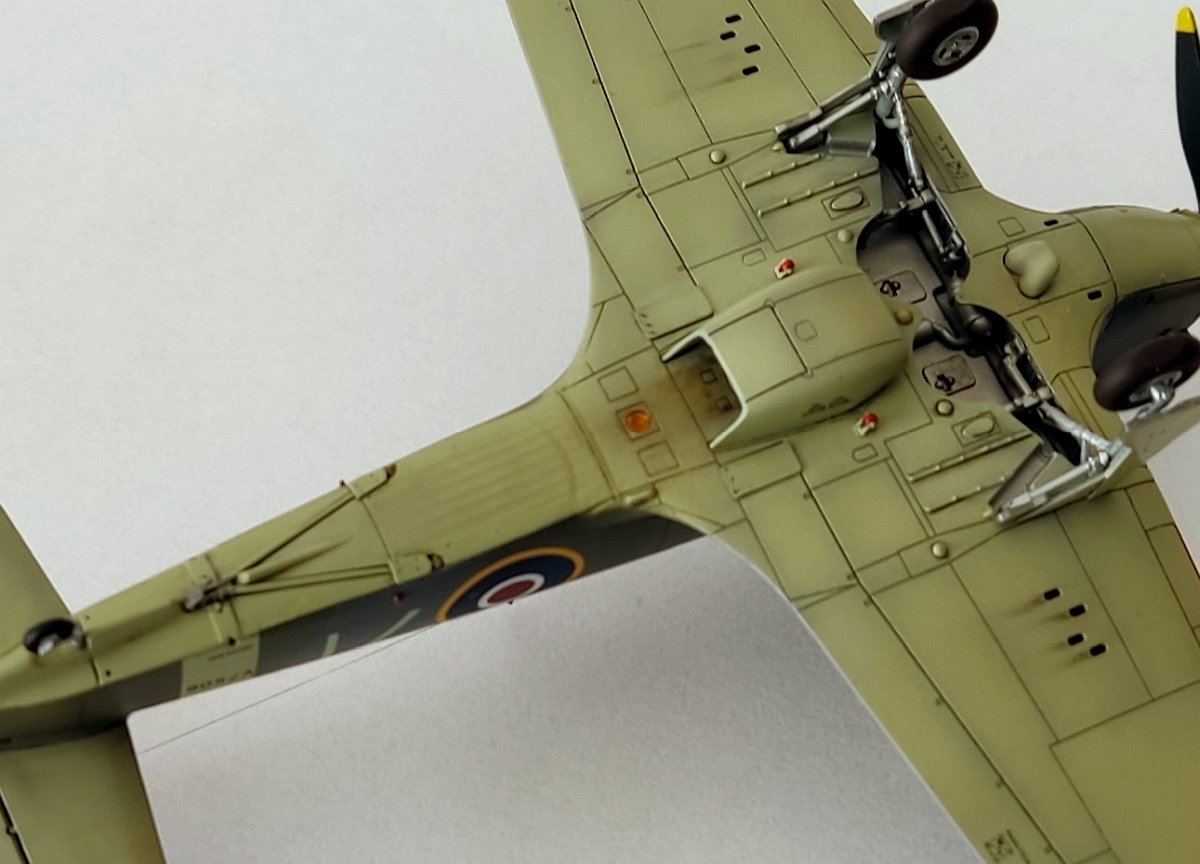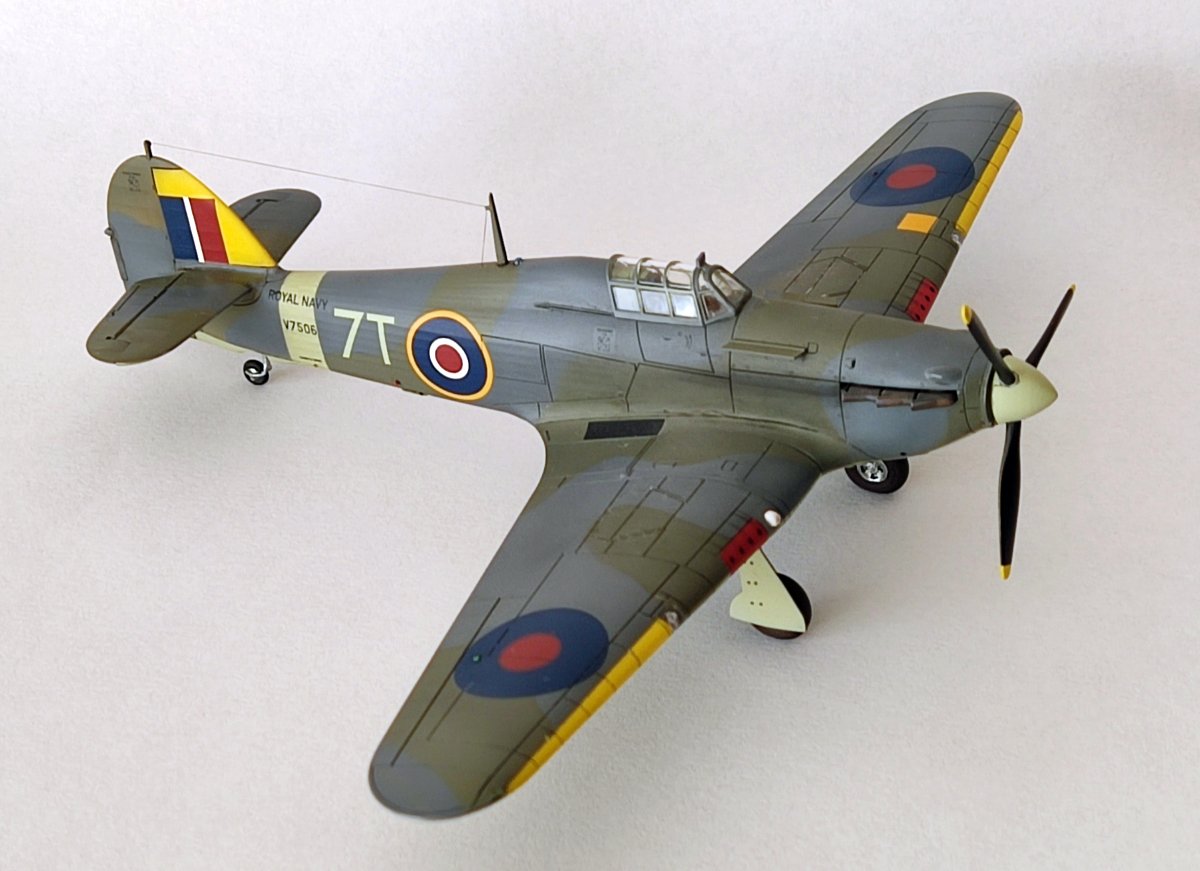 Check also:
This post is also available in:

polski