We present five camouflage and marking schemes from our first Airacobra model kit in 1/72 scale.  Although the sprues include parts allowing you to build a model of all basic versions of the fighter, we have decided that the schemes in the subsequent standard Airacobra boxes will be matched with the aircraft versions, an exception may be made in the future only for the Deluxe Set double box. The P-39Q version goes first. In the box, you will find decals for three American aeroplanes, one Italian and one Polish.
Let's look at the marking schemes we prepared for the Airacobra P-39Q kit: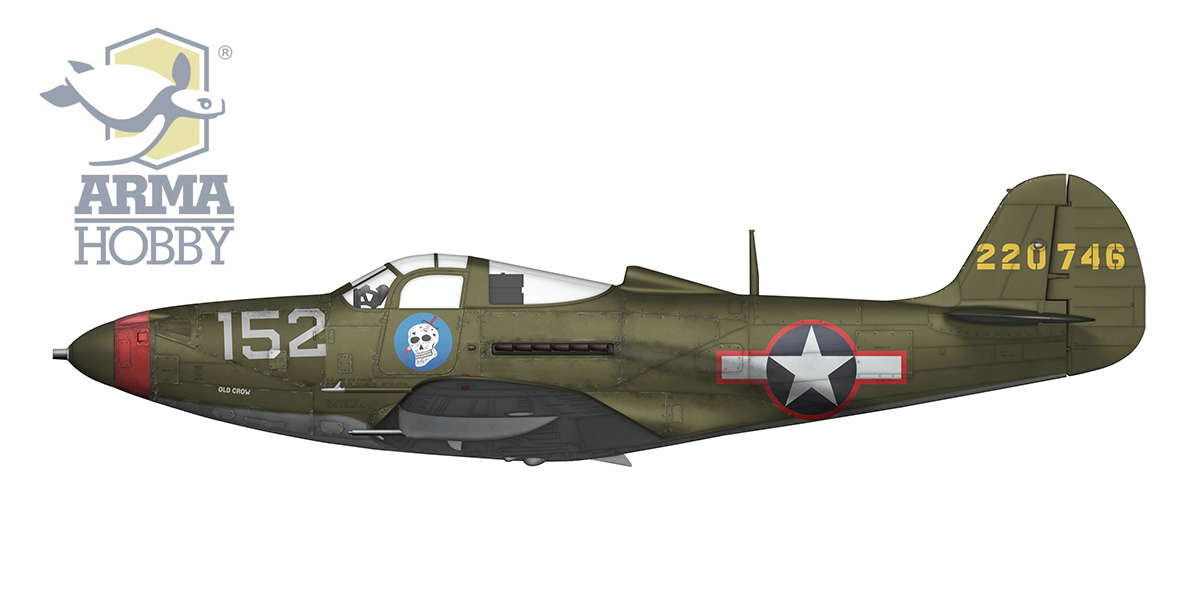 P-39Q-10 Airacobra, 363rd Fighter Squadron, 357th Fighter Group, pilot Lt. Clarence "BUD" Anderson, Oroville, California, October 1943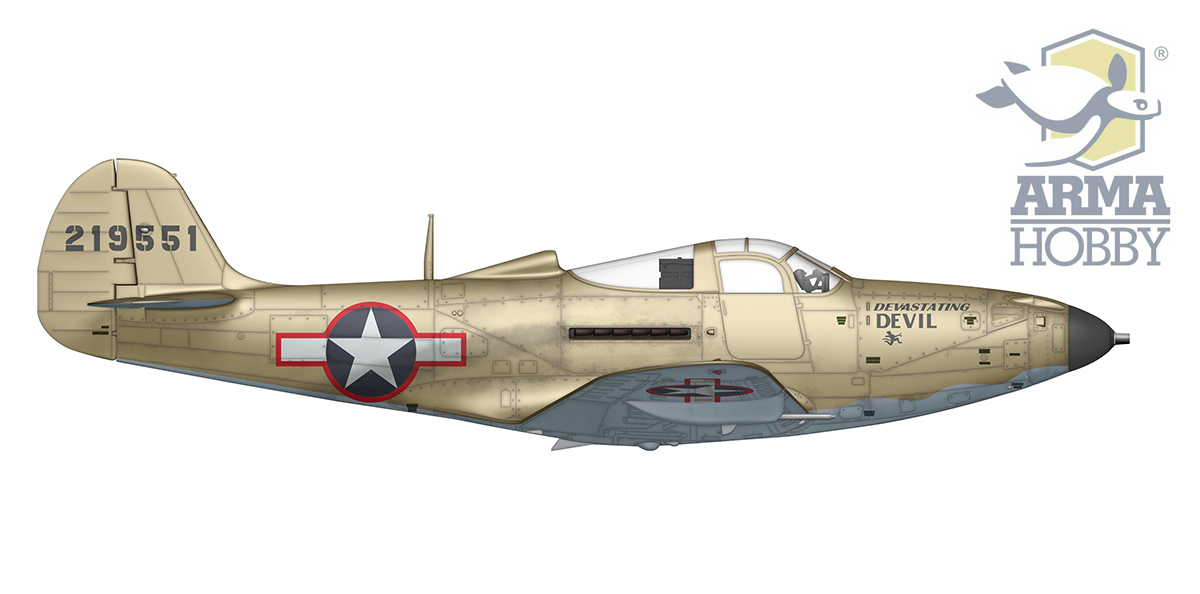 P-39Q-1 Airacobra, 46th Fighter Squadron, 15th Fighter Group, Makin, Gilbert Islands, late 1943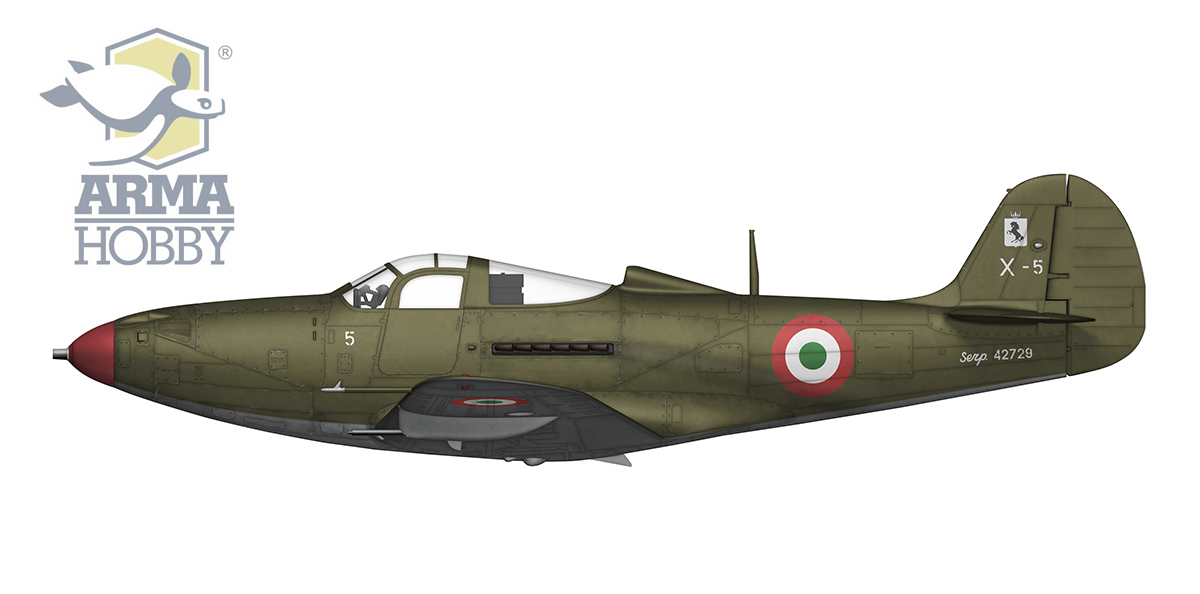 P-39Q-15 Airacobra, 10° Gruppo, 4° Stormo, Italian Co-Beligerent Air Force, Galatina Air Base, Italy, November 1944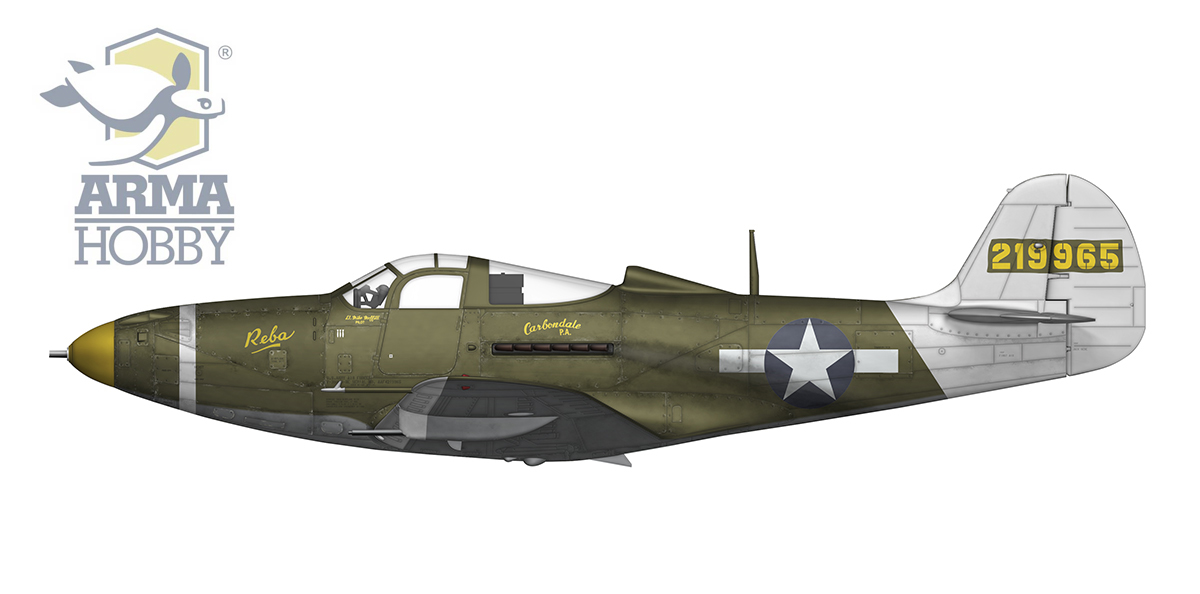 P-39Q-6 Airacobra, 82nd TRS, 71st Tactical Reconnaissance Group, pilot: Lt. Michael Moffitt, Saidor, New Guinea, Spring 1944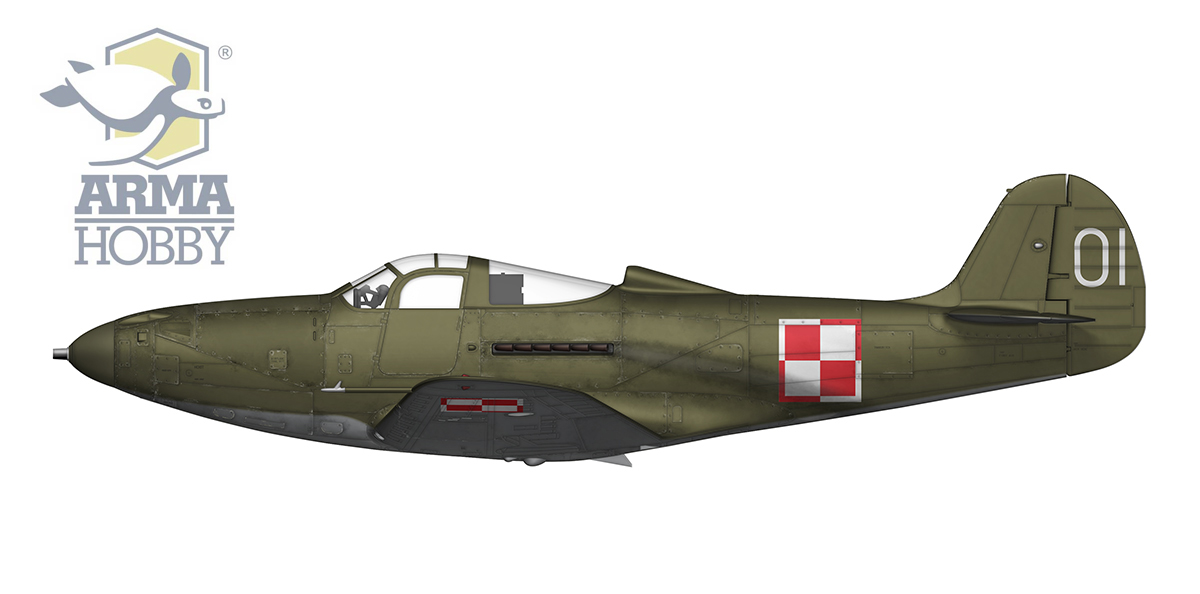 P-39Q-20 Airacobra, 2nd Mixed-Special Air Regiment, Polish "people's" Aviation, pilot gen. col. Fiodor Polynin, Warsaw 1945
Due to the ongoing war, you asked whether there would be Soviet markings or a box with Soviet aces. We are not planning a special box for Soviet schemes but expect individual, interesting Soviet markings in boxes of particular versions. Let's remember that not only Russians flew in the Soviet air force, but also many Ukrainians, and one of the most outstanding Airacobra aces was the Tatar from Crimea.
See also:
Order P-39Q Airacobra kit in the Arma Hobby Online Store link
This post is also available in:

polski