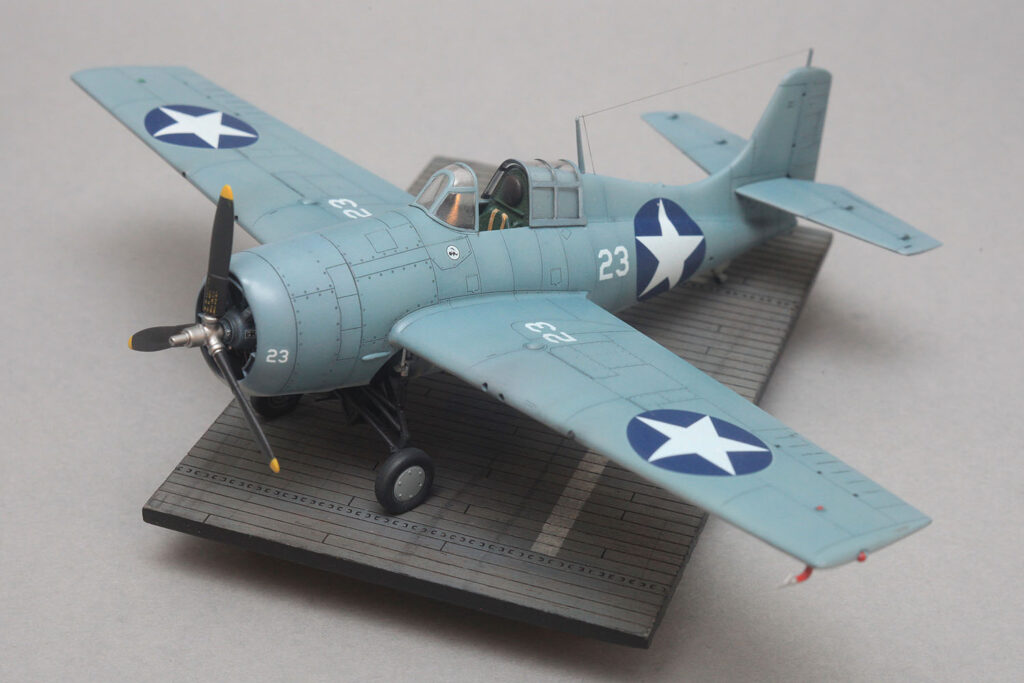 The Wildcat is one of my favourite aeroplanes. Making the first model from Arma Hobby new kit, I chose Jimmy Thach's plane from the Battle of Midway. I decided to make the model quickly, so I did not use any photoetched parts inside the cockpit. I even made the seat belts from decals. Painting and decals for the interior add to the attractiveness of the cockpit.
During the assembly, I used all the tricks I described in the previous post about Wildcat (see link above). As usual, I used cellulose paints for painting. On a Gunze black surfacer, I painted highlights with white paint. The base colours are AK Real Color paints. I have the impression that the top colour of Blue Gray is too light, and I tried to break it by adding a bit of Sea Blue navy blue. The problem with the shade of this paint is probably typical of most manufacturers. It seems that the old Aeromaster paints were the best reflection of this colour. Zbyszek used this paint in his construction of Wildcat (link below), and in my opinion, it looks more natural. I am curious about your opinion on this colour.
I kept the dirt of the model to a minimum. This plane arrived at the unit straight from the factory just before the Battle of Midway. Therefore, intense weathering would not be recommended. The decals did not cause much of a problem. I finished the kit with flat clear varnish, adding the small details and the antenna line. Thus, the model can be considered complete. Let's see how it looks in the pictures.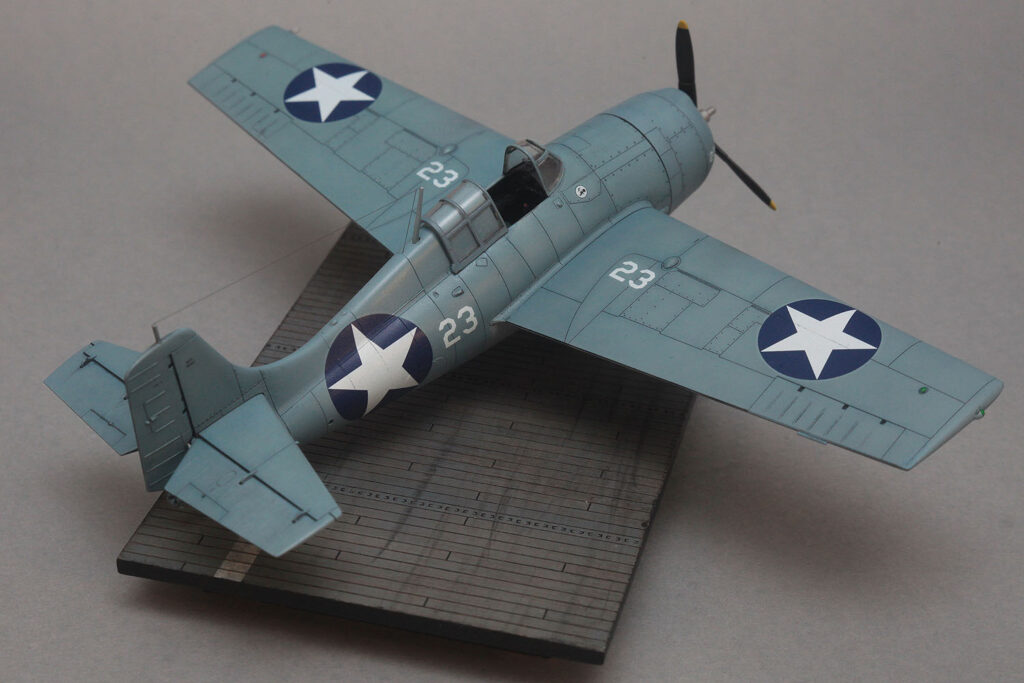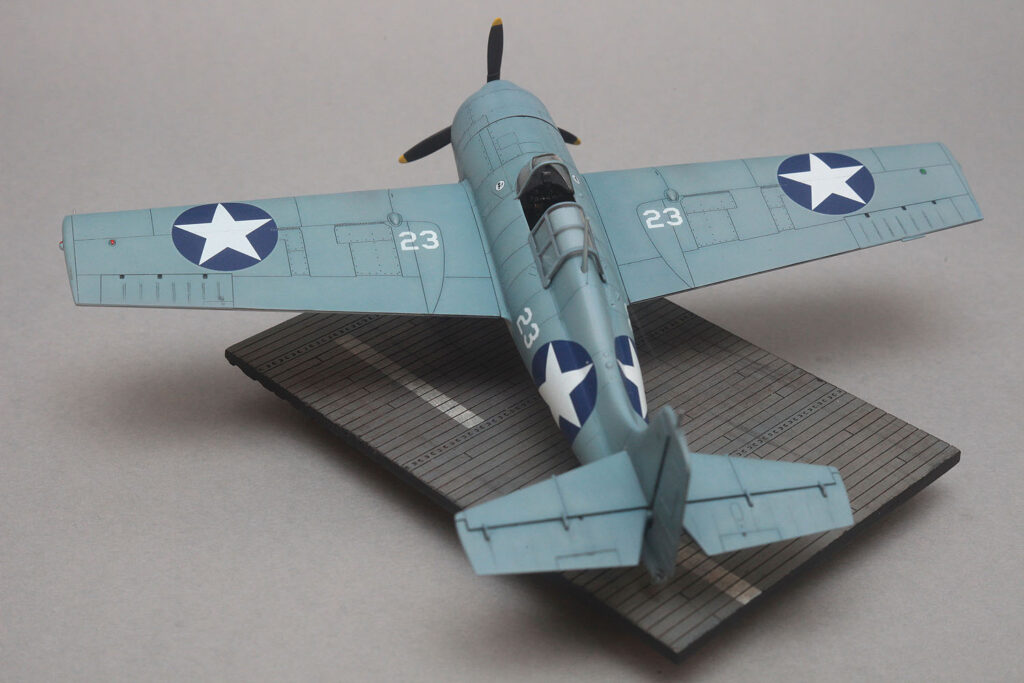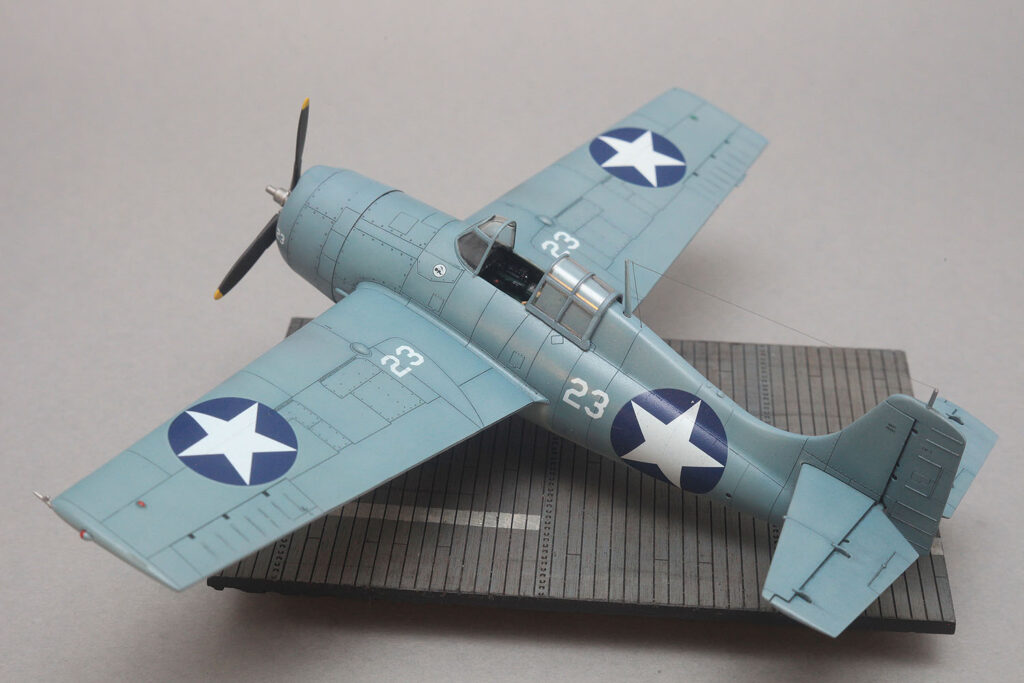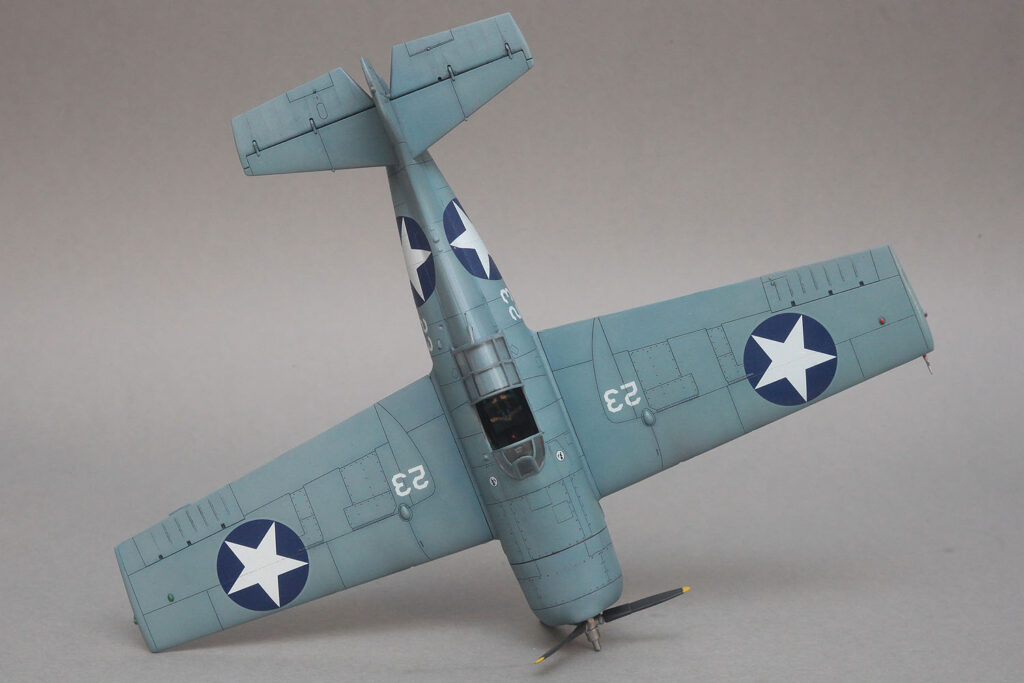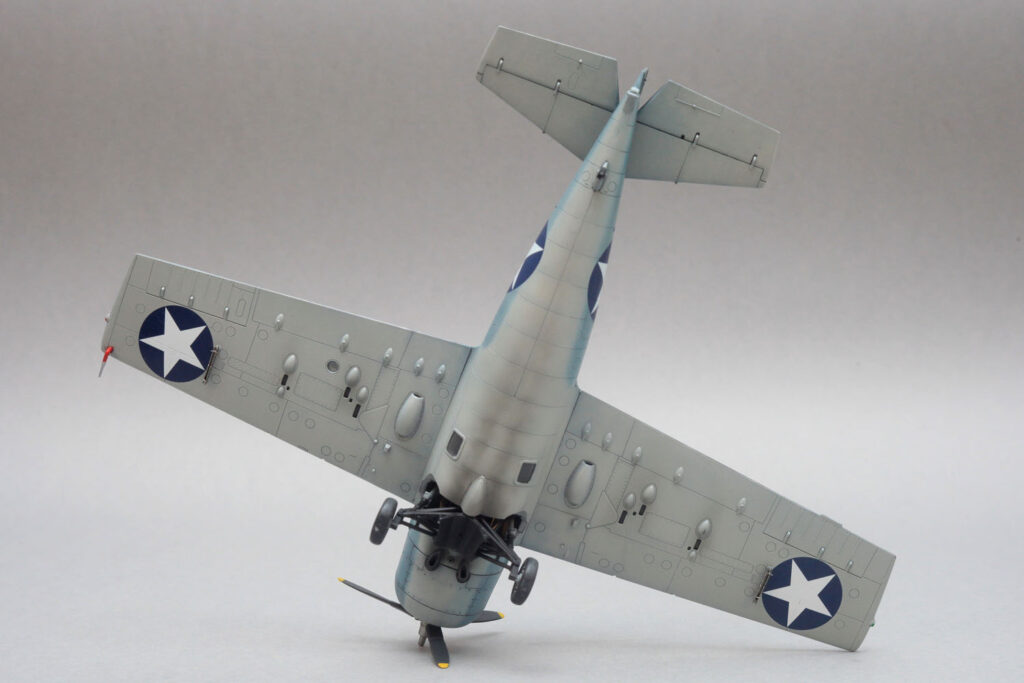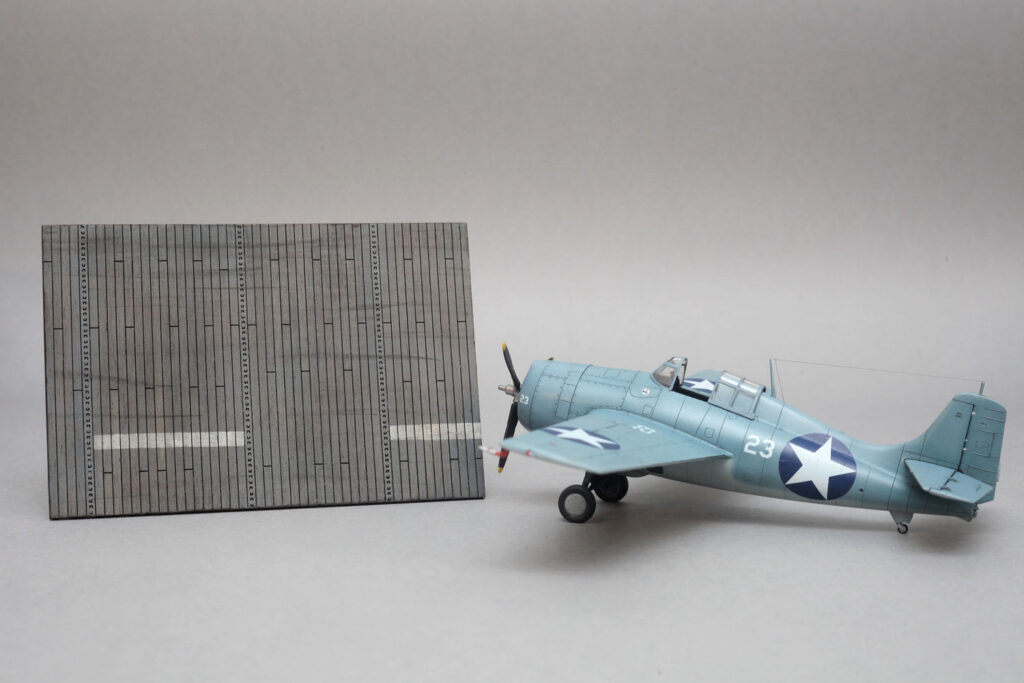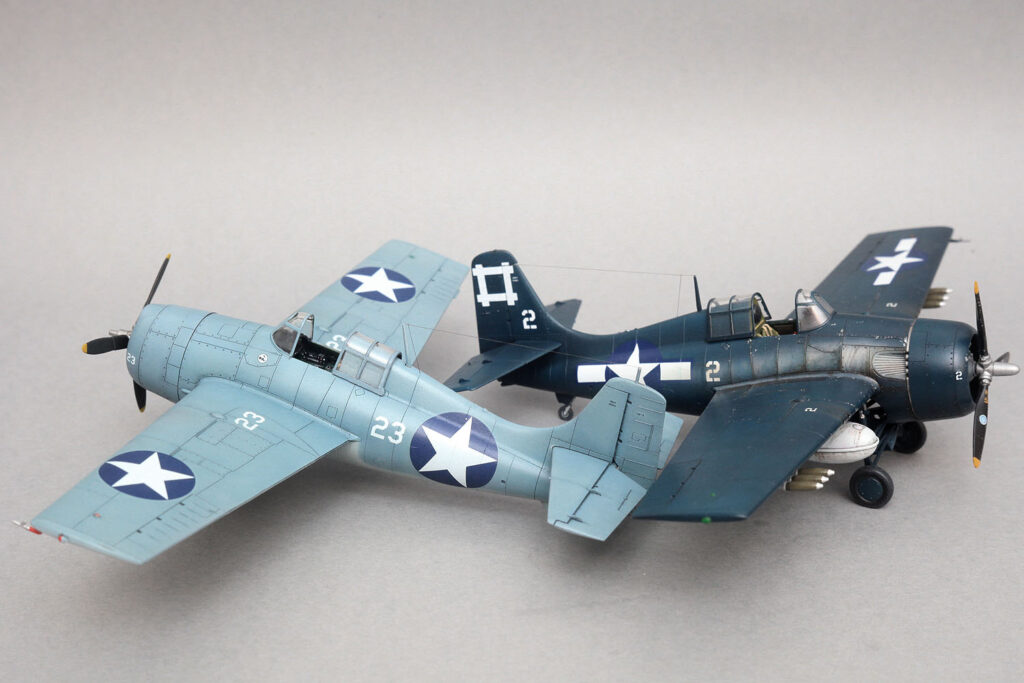 You may be interest also:
This post is also available in:

polski