Jamie Haggo sent us pictures of his Wildcat with the markings from Operation Torch. The model made from the F4F-4 Wildcat Expert Set has been masterfully painted. Check the photo gallery and read the author's comments on assembly and painting the model.
I didn't have the correct paint for the interior so I mixed the green from various MRP paints in my stash, in fact, all the paints were from MRP.  The construction was very straight forward, the only addition I made was to use a Rosie the riveter on the airframe.

The main camouflage was using MRP Light Gull Grey and Soviet AMT-7, this was a little too vivid so I mixed in a little Extra Dark Sea Grey which gave it a more grey, slightly dull look, the original blue being too vibrant.  Both the upper and lower surfaces had white added for fading and highlights and dark grey for low lights, this breaks up the surface but I tried to keep it subtle.

Weathering was first a sludge wash made from various tones of Ammo Oilbrusher, it is important to keep the tones complimentary to the base coat and not to have too much contrast.  Darker tones were used in shadow areas and for the grimier parts such as wing roots and behind the cowling.  Everything was sealed with VMS Satin varnish which gives a nice sheen which is not too flat.  The exhaust was sprayed using Tamiya acrylics.  The final weathering was some very light chipping with a silver pencil from Prismacolour.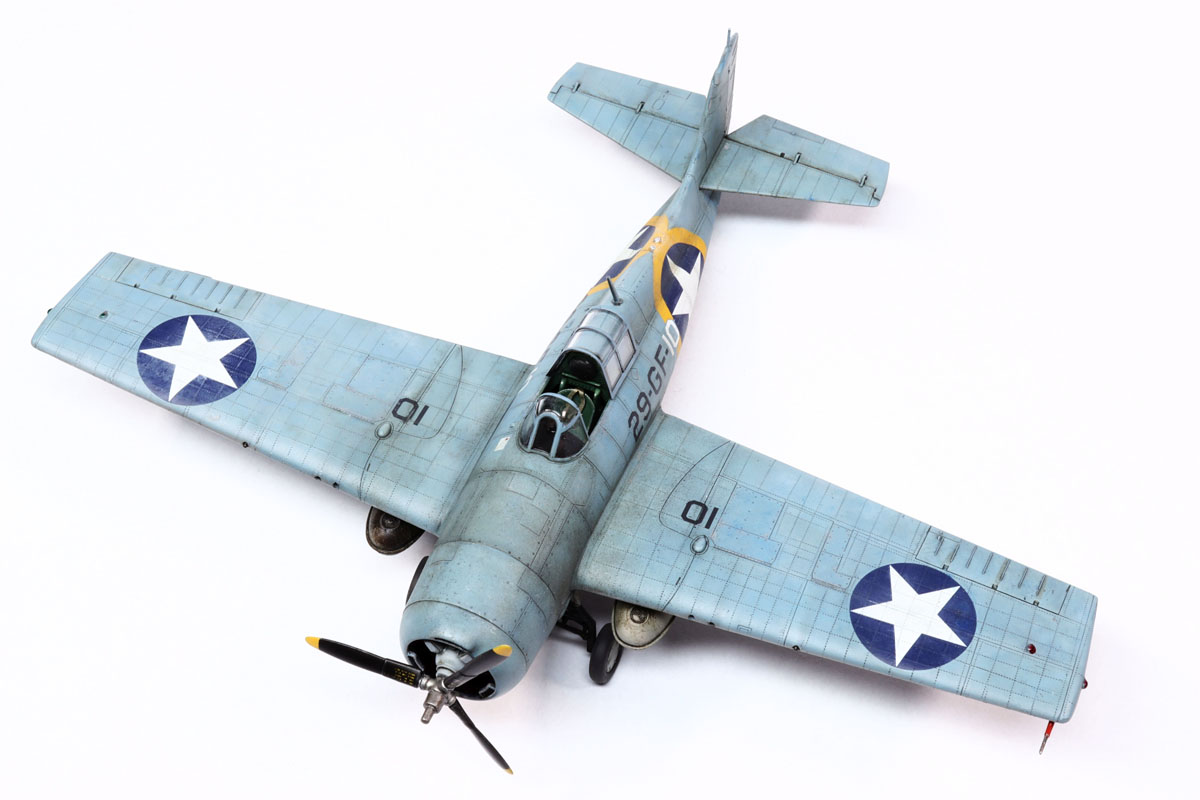 You may be interested:
This post is also available in:

polski