The next plastic model of the Arma Hobby is Yakovlev Yak-1b. The aircraft model is in the process of tooling. The expected release date is September 2019. Learn more and see model renderings.
Yak-1b aeroplane
The Yak-1b version, with the distinctive droplet canopy, was introduced to the units at the end of 1942. Yak-1b's were full-fledged combat aircraft in this period, corresponding to the Messerschmitt Bf-109F and Spitfire V fighters. The advantages of this light machine were speed, climb rate and manoeuvrability. Soviet pilots preferred armament mounted in the fuselage even when it was weaker than in enemy planes. It was easier to aim, and it does not affect the performance of the aeroplane.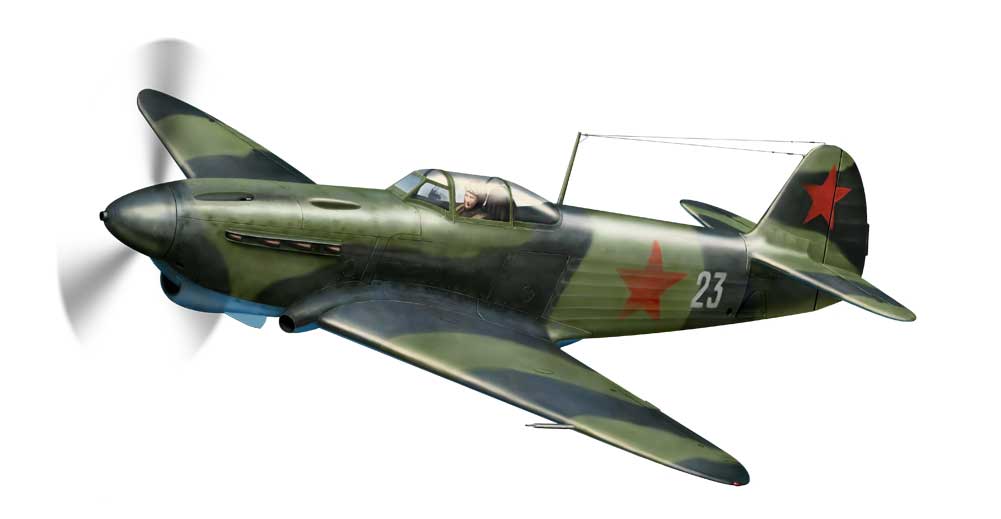 Jak-1b oof Lidia Litviak, Summer 1943, artwork by Marcin Górecki
Yak-1b was the first combat aircraft of the Polish Army in the East units in 1943. Soviets deported a vast number of Poles to Gulags and for forced labour during the occupation of eastern Poland in 1940-41. When war with Germany broke Polish prisoners were released to join the Polish Army. Many of them weren't able to join the legal Polish Army by General Władysław Anders on time of evacuation to the Mid East in 1942. Left in Russia, they took the opportunity to enlist Polish communist forces to return to the homeland. Ranks were also filled by Soviet airmen, including many of Polish descendants, who differed in Polish identity to varying degrees.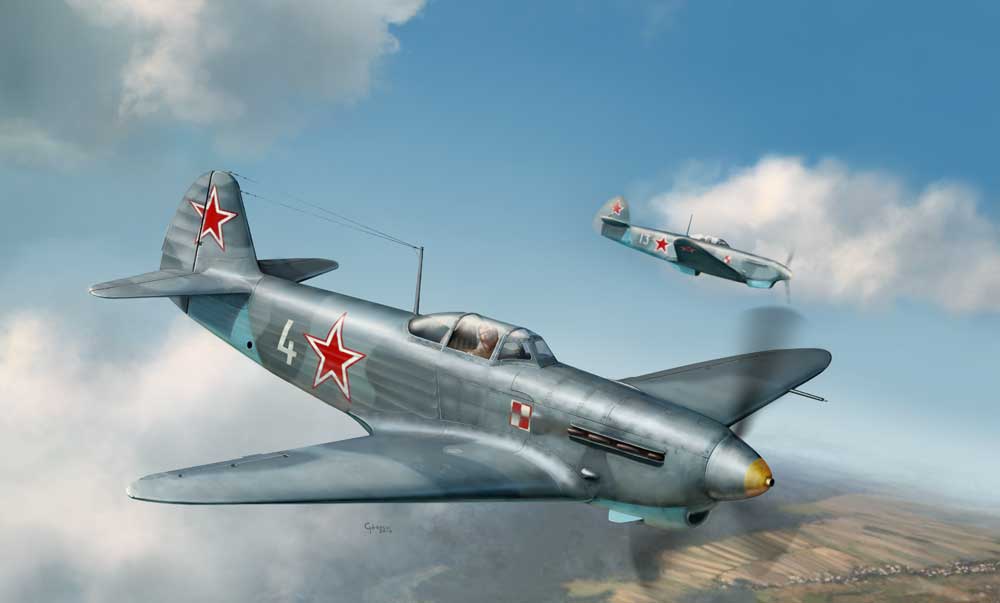 Jak -1b flown by chor. Edward Chromy, 1 PLM, summerv1944, artwork by Marcin Górecki
In the course of the fighting from August 1944 to May 1945, the 1st Fighter Aviation Regiment (Pułk Lotnictwa Myśliwskiego, 1 PLM) pilots protected the activities of the 1st Polish Army from the Vistula line to Berlin. The main task of the Polish Yak-1b regiment was escorting bombers and attack aircraft over the battlefield, reconnaissance and fighting the enemy on ground with the MG fire.
The French volunteers from the GC3 Normandie squadron and then the Normandie-Niemen regiment also flew on the Jak-1b aeroplanes on Eastern Front from Kursk Battle in 1943 to Kurland in 1945
Yak-1b Model Set
Our Yak-1b model is the first long-run set of metal moulds manufactured since the 1980s. When designing the model, we used the experience from the Hurricane Mk I, an aeroplane with similar construction, but a larger one than Yak. We hope that easier assembly and a higher level of detail meets your expectations.
General shape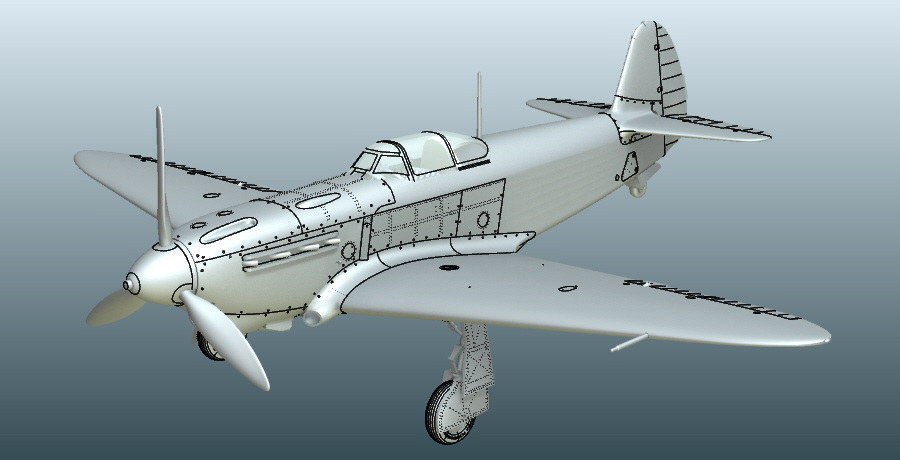 Cockpit
Undercarriage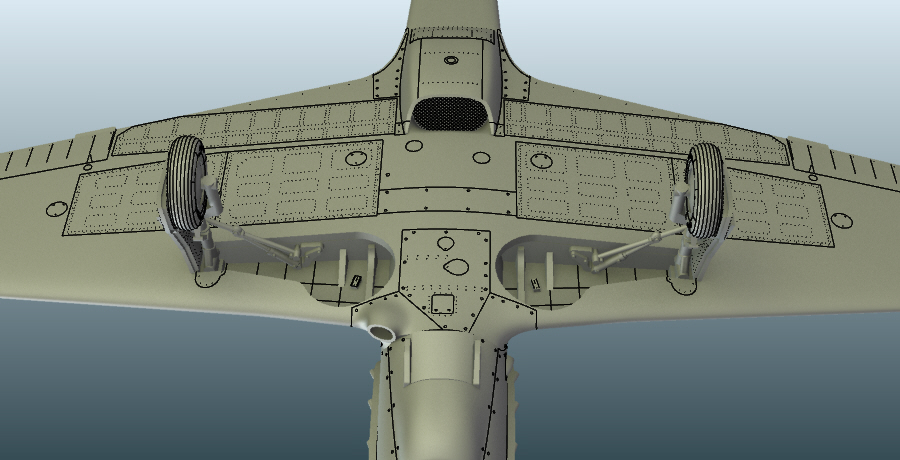 General view
Plastic parts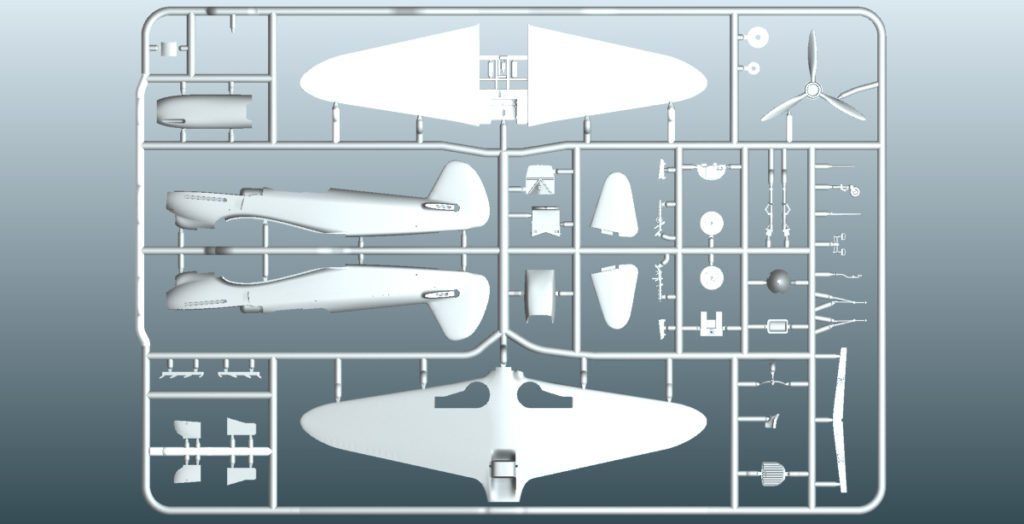 Production sets
The Jak-1b model will be released on September 2019. Only two boxes are planned. Each will contain Polish, Soviet and French markings. In the coming weeks, we will publish historical articles about these planes and reveal the contents of the boxes
70027 Yak-1b Expert Set
Plastic Parts
Big decals
Photoetched parts
Canopy and wheel masks
70028 Yak-1b Model Kit
See the Yak-1b models in the Arma Hobby store
This post is also available in:

polski