PZL P.7a, was first airplane of Pulawski fighters series introduced to service of Polish Military Aviation. During production and service several small changes in airframe were developed. See what changes were introduced and how they were rendered in model kit.
PZL P.7a Armament
Production PZL P.7a were armed with Vickers wz. 09/32 (serial Nos 6.2-6.8), Vickers E (Nos 6.9-6.108) and finally Polish made PWU FK wz.33 (Nos 6.109-6.150). Armamament variants were researched by Krzysztof Sikora in Mini Replika No. 78, pp 19-25.
Vickers armed airplanes had a small rectangular covers with vent slats on fuselage sides. Behind them were hidden gutters with MG barrels.
FK wz.33 MGs barrels were placed in open gutters on fuselage sides.
Vickers guns jammed often. During overhaul Vickers guns were removed in favor of FK ones. Overhauled airframes were overpainted with new shades of Khaki paint. Changes of colors will be explained in one of next articles on P.7a fighter soon.
We have decided to include both weapon variants in PZL P.7a kit. Plastic parts have FK wz.33 in opened gutter on fuselage sides. Photo etched parts for Ekspert and Deluxe sets (it also will be available separately) includes Vickers vent slat covers. They are available in two options: whole fuselage panel with vent slat covers included and just separate covers. Whole panel with covers should be rolled to fit fuselage sides. When using separate covers – gutter filling is required.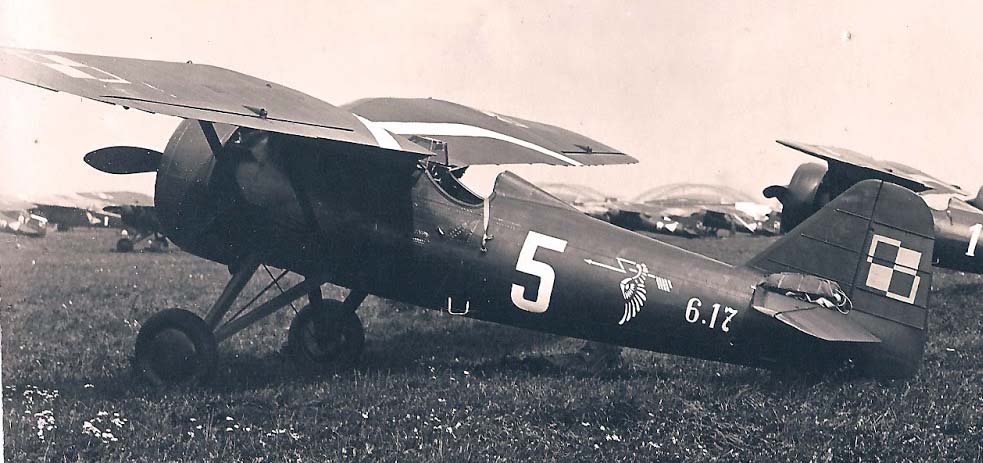 PZL P.7a with P.11 windscreen, photo from Modele z Szachownicą.
PZL P.7a Windscreen
PZL P.7a windscreen was big pointed top with triangular profile. Some of airplanes had it changed. Example is 5 (Ser. No 6.17) from 121 eskadra. It had a flat top windscreen from PZL P.11. Model kit set contains both P.7a and P.11c windscreen in one sprue included. It allows to assembly both types of windscreen in your model kit.
Dodatkowa owiewka silnik-płat
Some of P.7a eg. No 26 from Ulez (1939) and airplanes taken by Romanians had triangular fairing between engine cover and centre wing edge. It is available in photoetched fret.
Mentioned above variants made some intersting difference between P.7a airplanes. It would be especially interesting to modelers building collections of this great airplane. Differences will be described in instruction if only known.
See PZL P.7a model kits in Arma Hobby shop.
This post is also available in:

polski