Assembled TS-11 Iskra 1/72 scale was built from test shots. Possible assembly issuees were cheecked as well as possible tooling errors. See how assembled model kit looks alike and read about next steps in release preparation
On monday we have received first test shots ofTS-11  Iskra 1/72 plastic kit. After sprueas check out Marcin has assembled first kit you can see on photos below.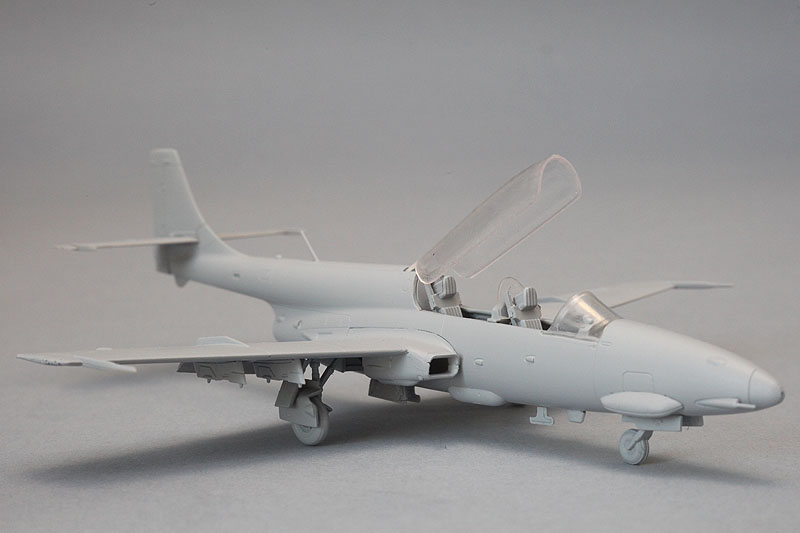 Does Iskra assembly well?
Iskra model kit builds very well, we have found only two minor assembly issues to be solved with changes in tools. Model surface is not yet ready, some details are not yet tooled and some error have to be corrected. Canopy needs polishing and sharpening details. Generally tooling is 2/3 finished. It would take about one month to complete. We are slightly dissappointed, hoped it will be ready for September. We are learnig about tooling and it is our first plastic kit.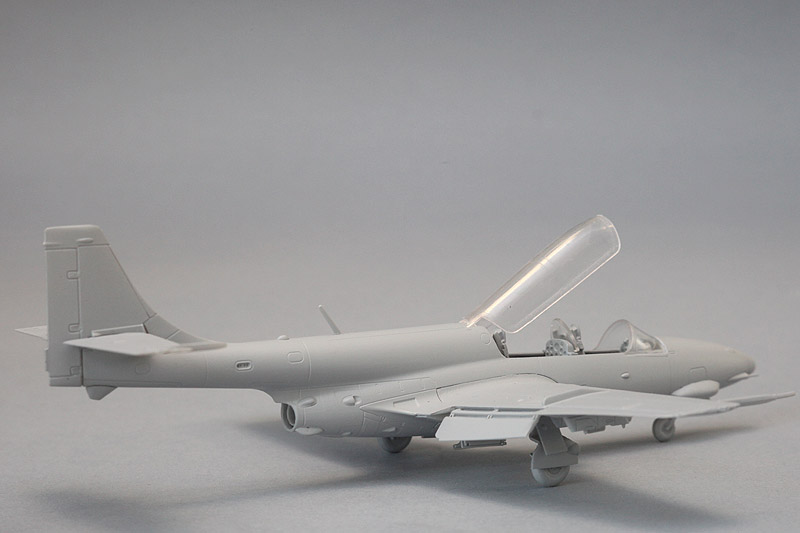 Assembled model is oversprayed with surfacer to enhance fine details.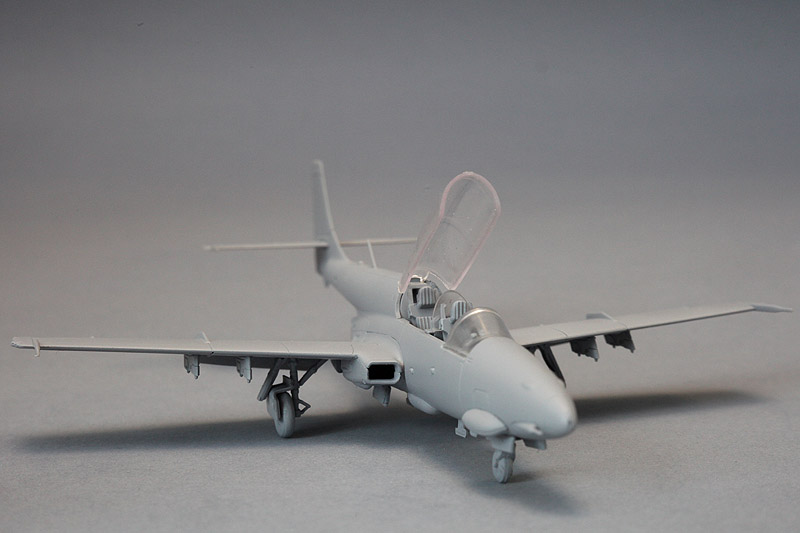 Some dents in parts are visible – do not worry, it is just test shot.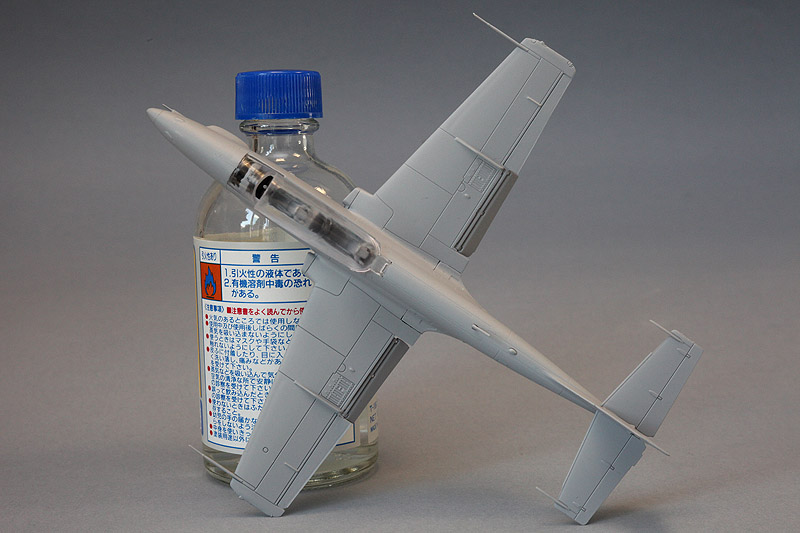 A great look from above, see great wing details and air-brakes!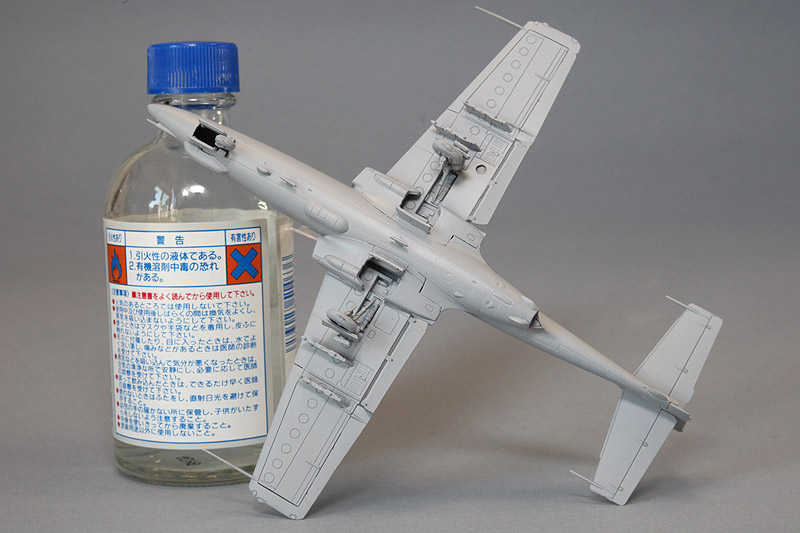 Undersurface view, see details of wheel bays with wing mounting points.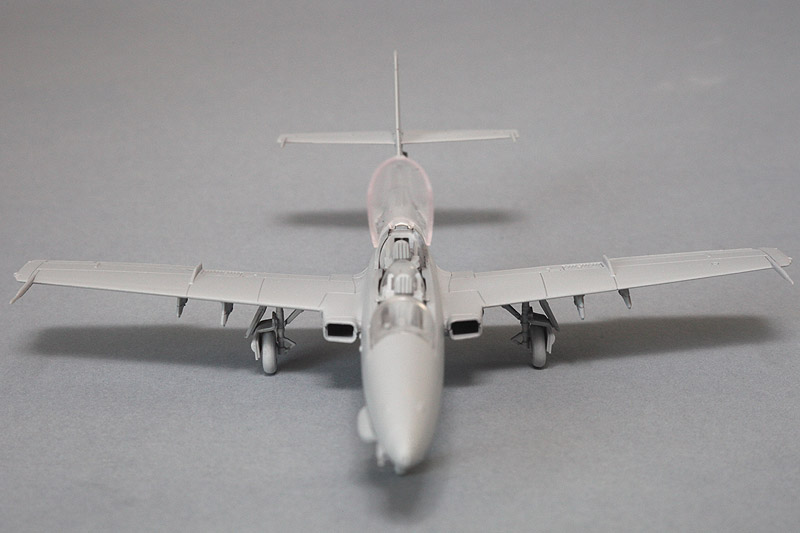 Canopy needs some polishing and refining details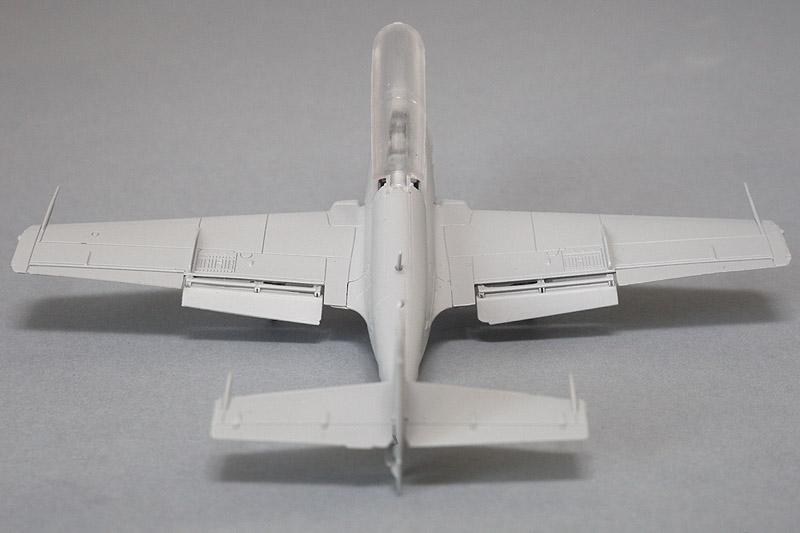 Some dents are visible on flaps, they will be corrected before release.
Iskra model kit – what next?
We have already made test etching of photoetched frets for Iskra model kit. Also ready for production are decals and resin upgrades. We are thinkong about resin wheels design. For October will be prepared boxes and instruction. more will be published nest weeks.
See Iskra model kits and accessorties in Arma Hobby
Photos: Marcin Ciepierski
This post is also available in:

polski