The new Arma Hobby model kit is the Sea Hurricane IIc in 1/72 scale – a naval version of the legendary fighter that operated mainly from the decks of British escort aircraft carriers.
Stronger Sea Hurricane
This carrier-based Hurricane, boosted with a more powerful engine and four 20 mm cannons, effectively fought against large German patrol planes, defended aircraft carriers against bombers attacks, and supported U-boat-hunting Swordfish.
Navalisation of a Hurricane
In the Sea Hurricane IIc Arma Hobby box you will find our well-known and appreciated plastic sprues of the land-based Hurricane IIc in 1/72 scale and a 3D-printed resin set for conversion into a carrier-based aircraft. The conversion set was designed by Marcin Ciepierski, the designer of the original model, to make the conversion simple and pleasant.
It is similar to the Sea Hurricane Ib kit, which was very positively received by modellers – many beautiful models have already been made from it!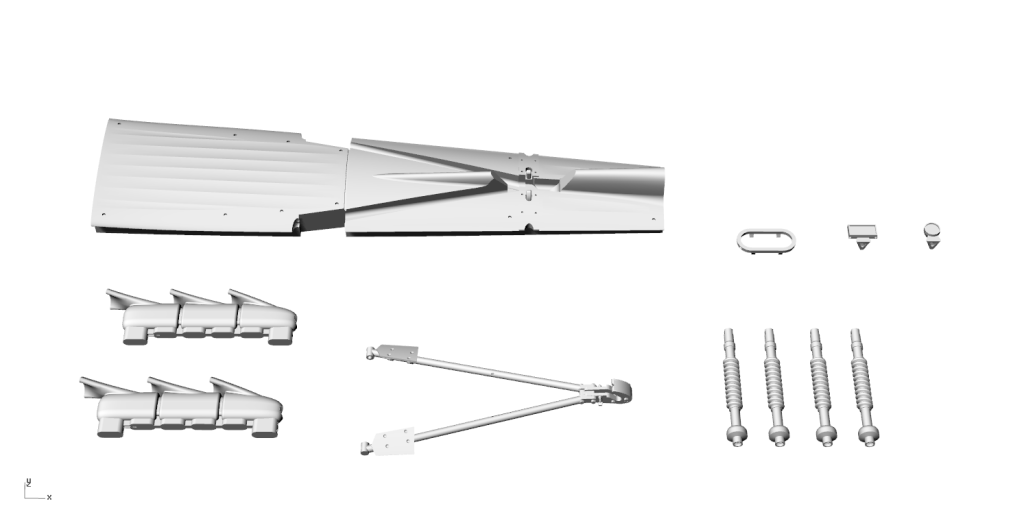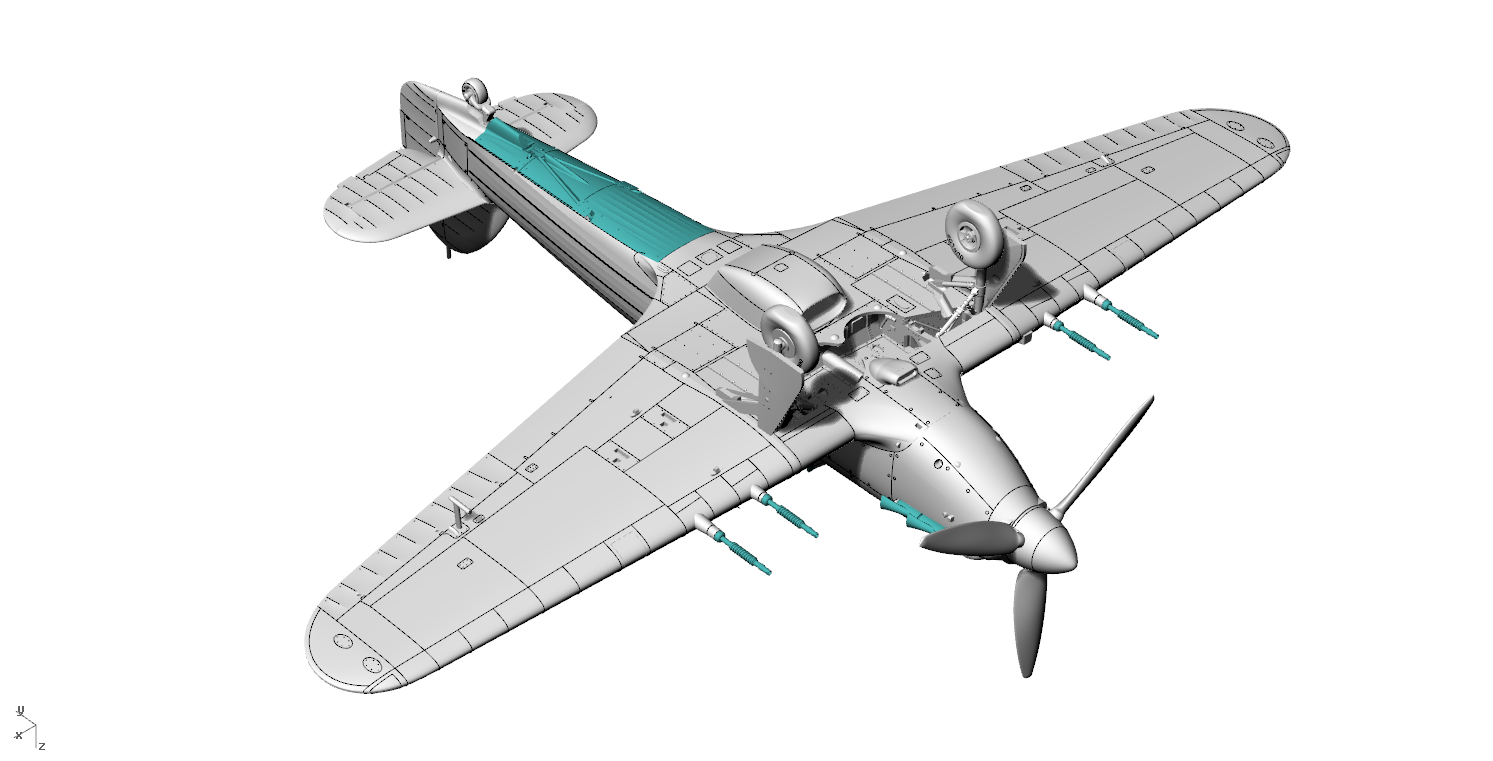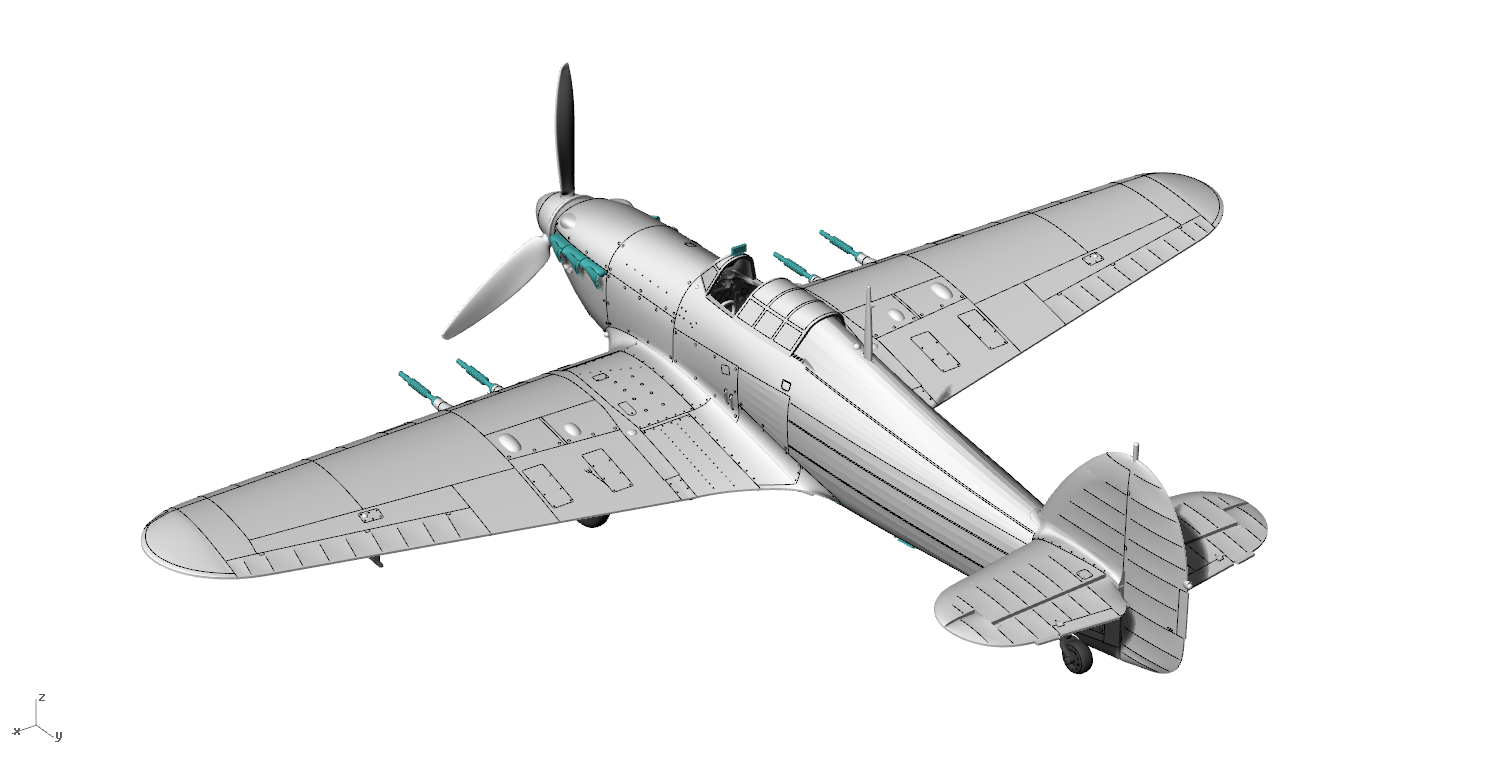 The modification that needs to be made is easy – just cut off part of the bottom of the fuselage, from both halves. This is a task that even an intermediate modeler can cope with. Cutting is simple, it is done along the existing panel line!
See how Sebastian Nocoń did this on his blog "Modeler's Workshop"
Three extraordinary marking schemes
We have prepared three eye-catching sets of decals for this model kit – each has something special: extraordinary camouflage, American stars instead of British roundels, a cool painting, very rare in the conservative Royal Navy.
More about these marking schemes soon in Wojciech Łuczak's #Armastory!
Promotional pre-order
Until the first week of October, the 1/72 Sea Hurricane IIc model kit can be pre-ordered on promotion – in advantageous promotional bundles. The larger the bundle, the more benefits: 3D prints, discount!
Check promotional bundles at the Armahobby.com online!
Buy 1/72 Sea Hurricane IIc online at the Armahobby.com!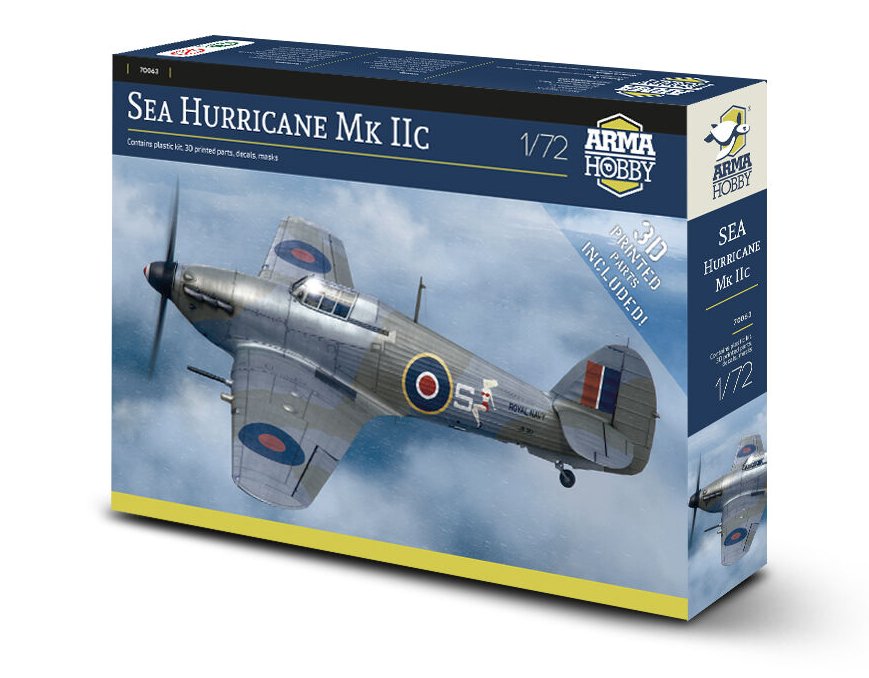 Check also:
This post is also available in:

polski