Decals and masks for the 1/48 Hurricane Mk IIc model kit are ready. We have prepared them in such a way that they will help every modeller to efficiently build a beautiful model of this British World War II fighter.
See for yourself!
Decals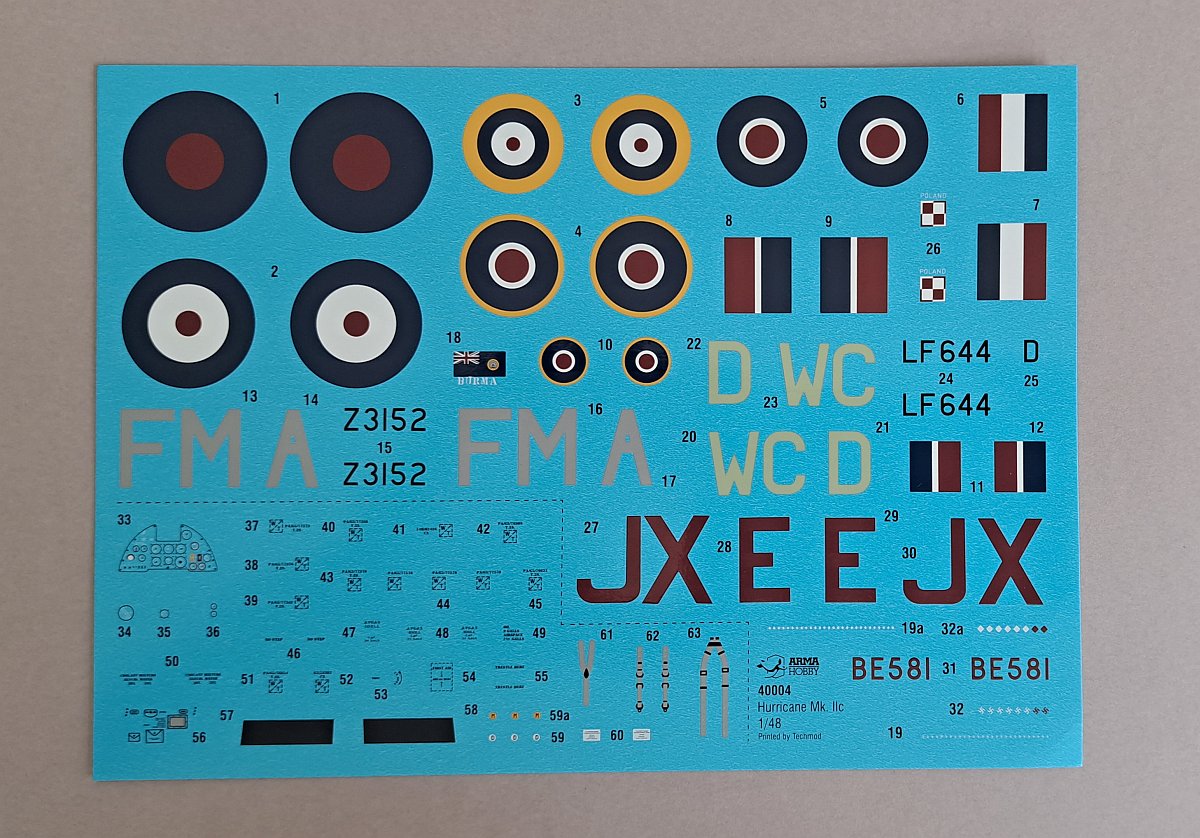 The decals for the 1/48 Hurricane Mk IIc model kit include three very different camouflages: 1941 Temperate Land Scheme, 1942 Night and 1944 Day Fighter Scheme. That is why the markings are diverse – each of the planes has a different colour of the squadron code letters, also the fuselage roundels are in three variants.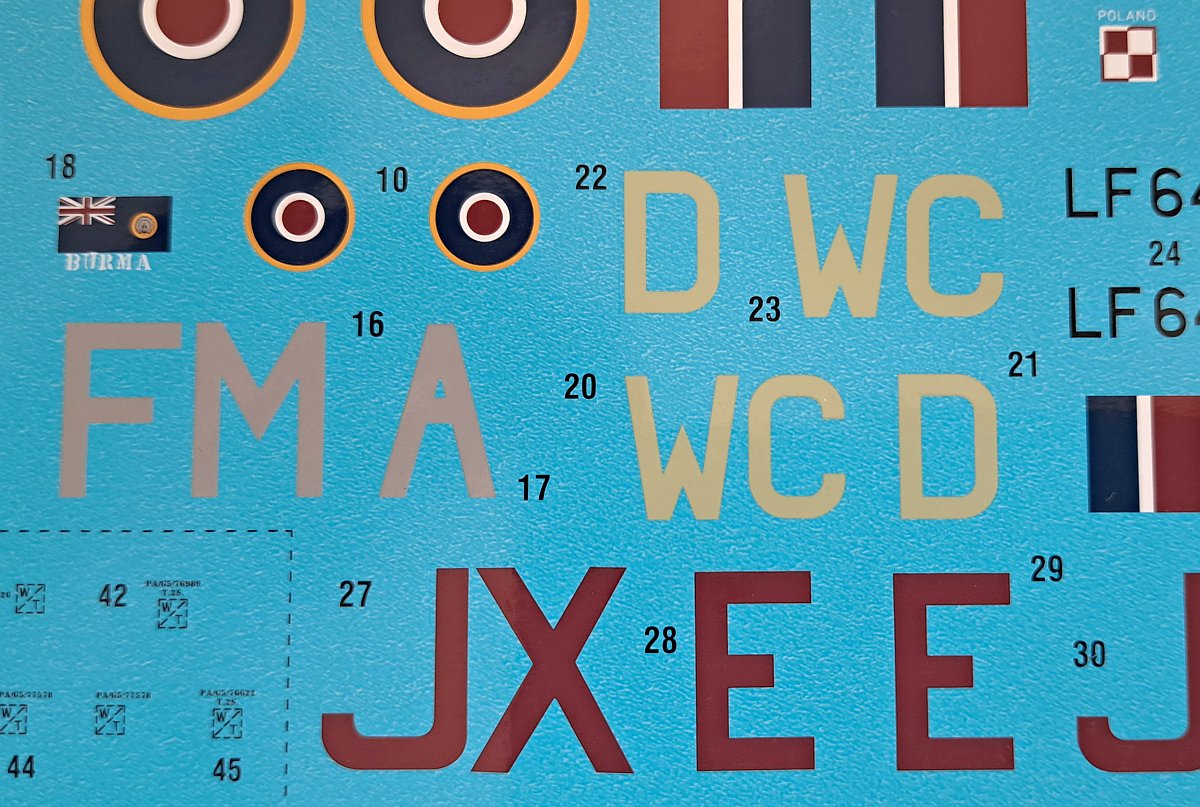 Even the smallest decals for stencils, cockpit details and control panel dials are printed legibly and crisply. This makes it easier for the advanced modeller to obtain a very detailed and realistic model quickly. If someone pays less attention to trifles, he may not stick them at all.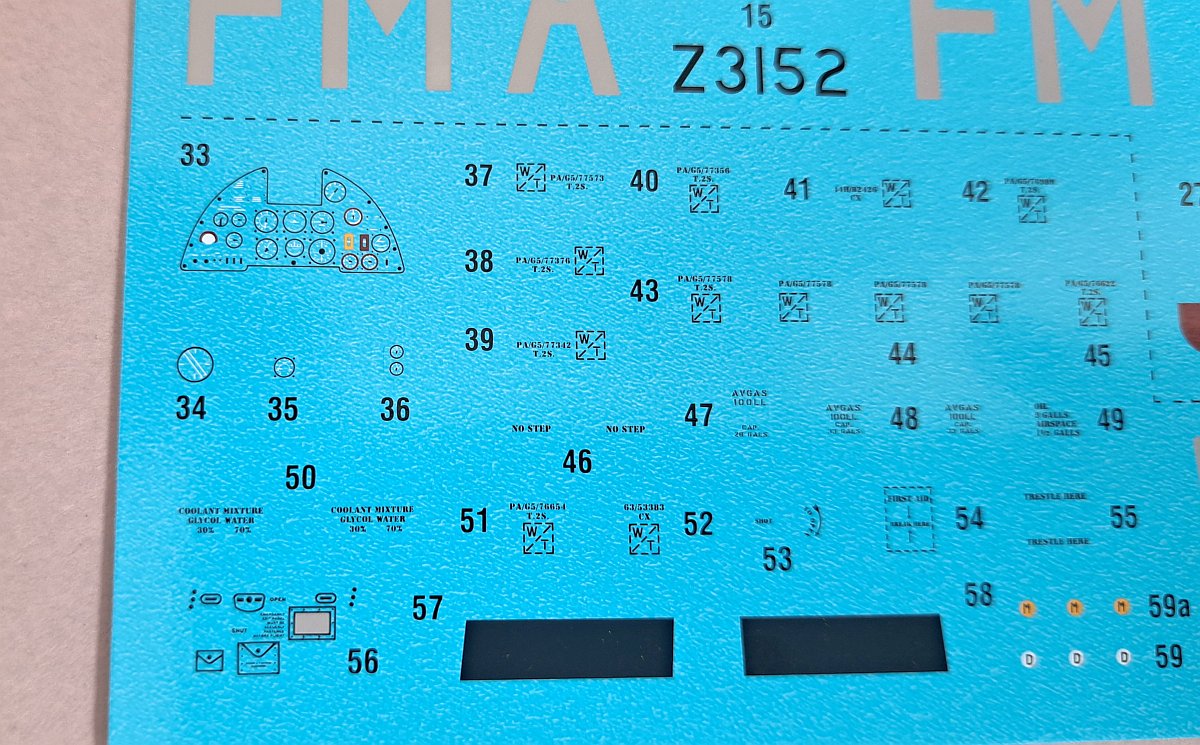 Masks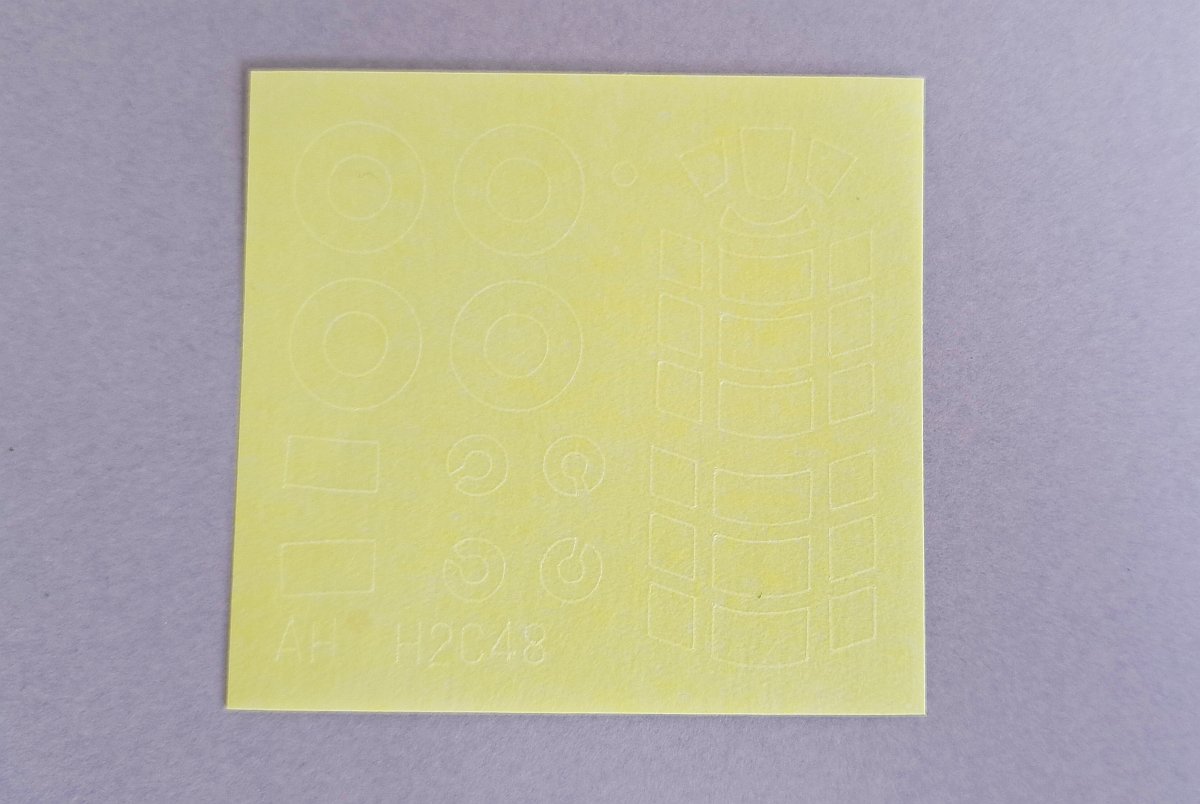 Pre-cut and self-adhesive masks made of excellent Japanese "kabuki" paper will facilitate efficient and precise painting of wheels and canopy.
Techmod quality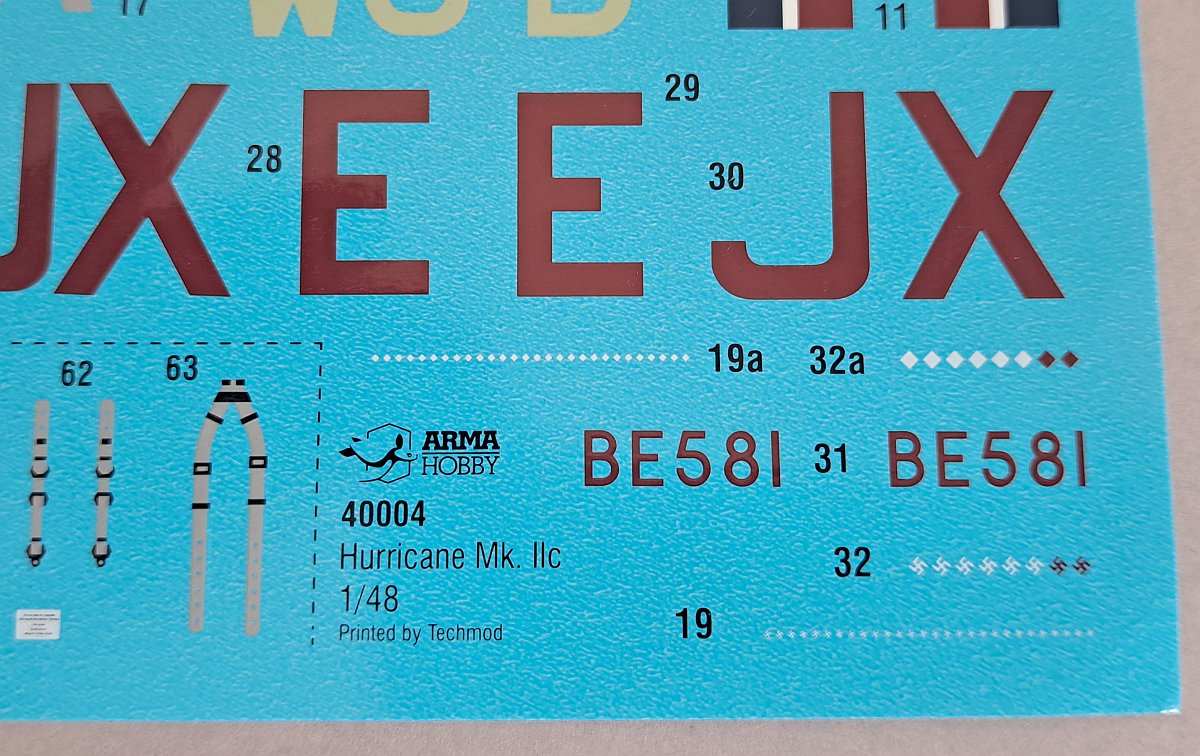 Both decals and masks were made by the Polish company Techmod, which has been known for their high quality for many years.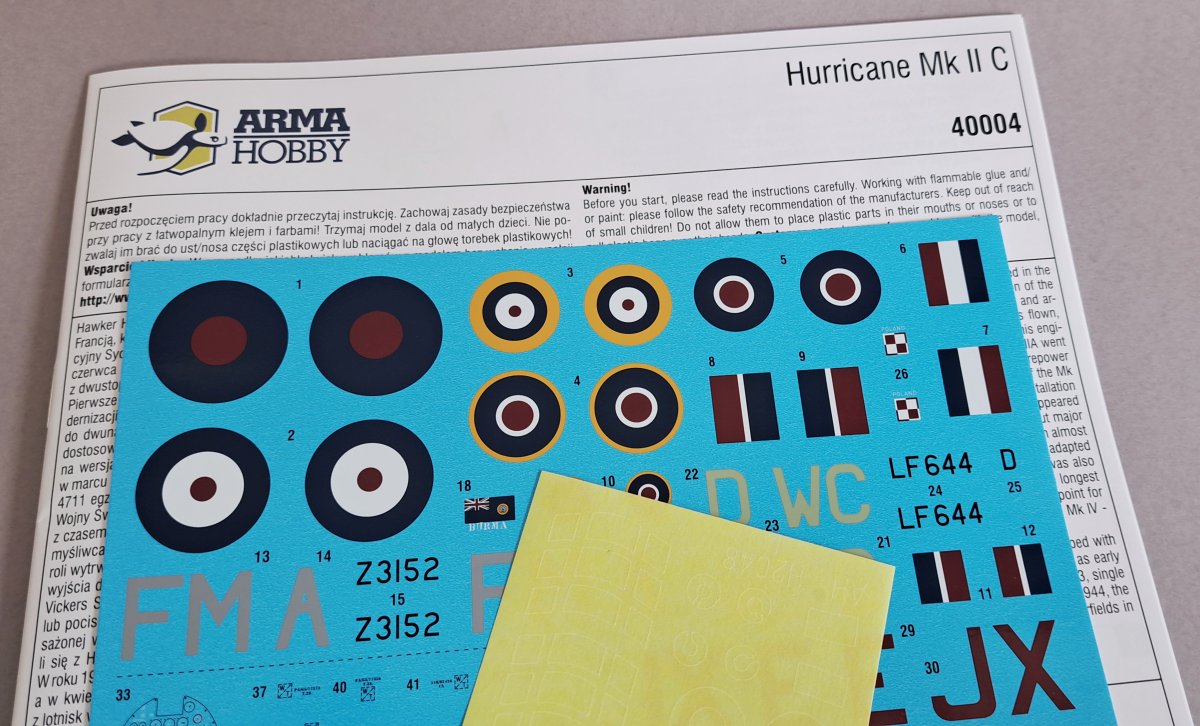 See also:
Buy 1/48 Hurricane Mk IIc in promotional bundles online in the Armahobby store!
Najskuteczniejszy nocny pilot Hurricane – Karel Kuttelwascher
This post is also available in:

polski