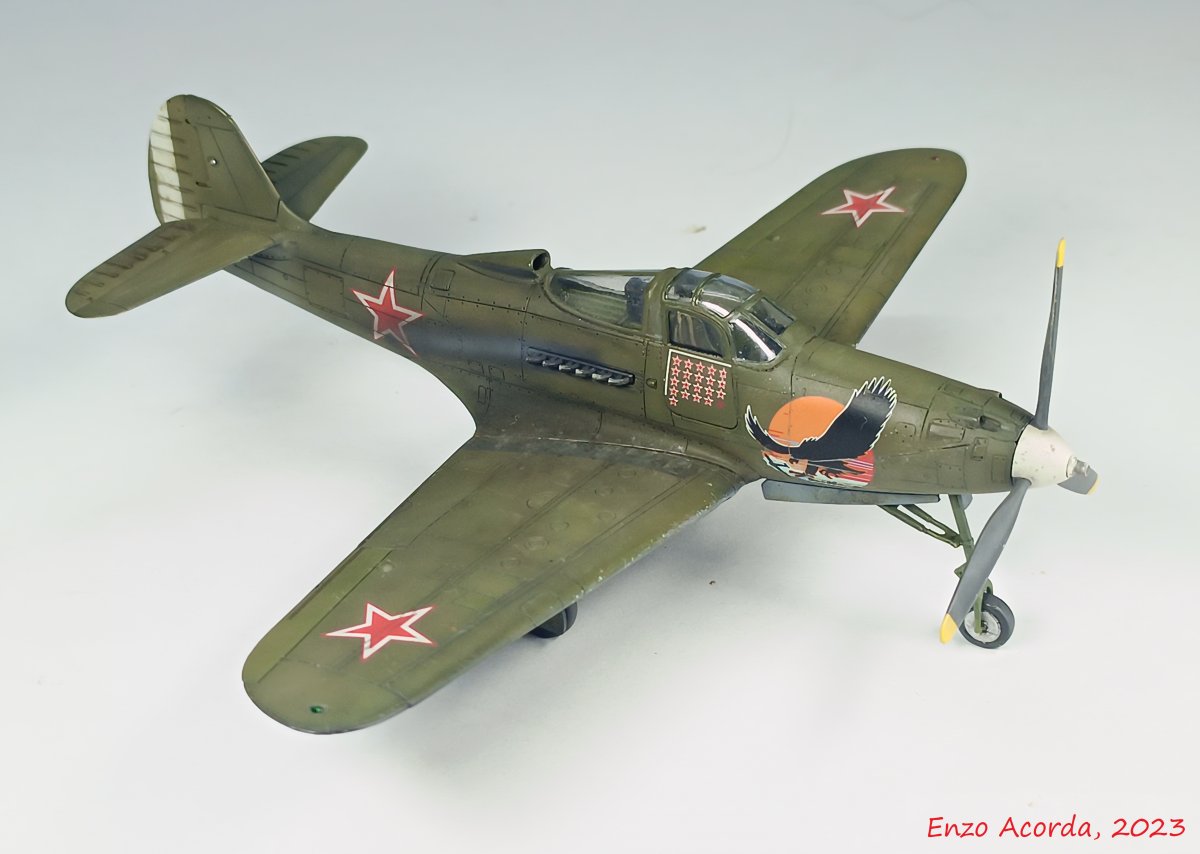 Our Filipino friend Enzo Acorda built a P-39Q Airacobra model in Soviet livery with a beautiful nose-art depicting an eagle over the sea against the setting sun.
We invite to the Gallery!
Enzo Acorda wrote:
First build of the year! This is Arma Hobby's P-39Q done as a Soviet Airacobra flown by Vyacheslav Sirotin. Decals are by Foxbot Decals and they were excellent!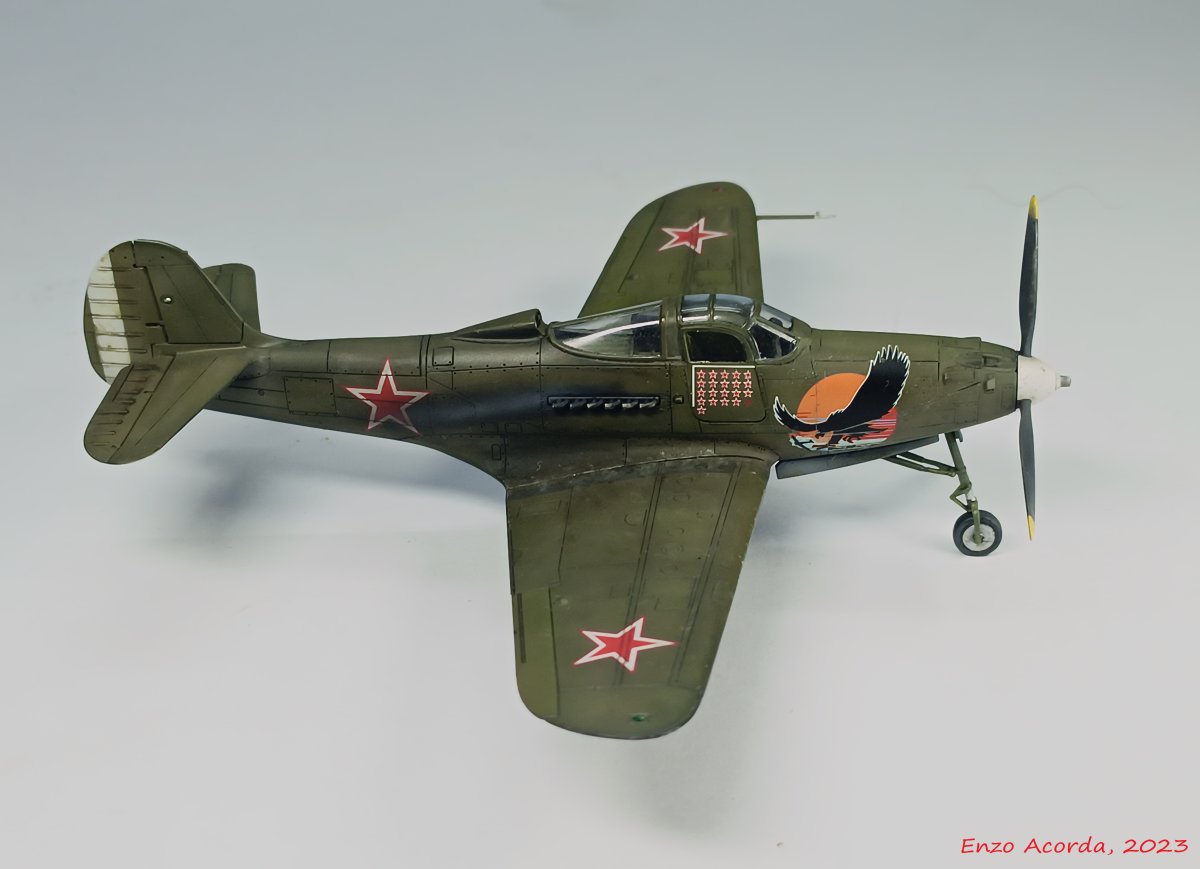 The kit was not as easy as the Ki-84 I built before the Airacobra. Lots of careful dry-fitting, drilling and paying close attention to the manual had to be done. Some assemblies look intimidating but the kit was so cleverly designed and it wasn't as difficult as I thought it would be.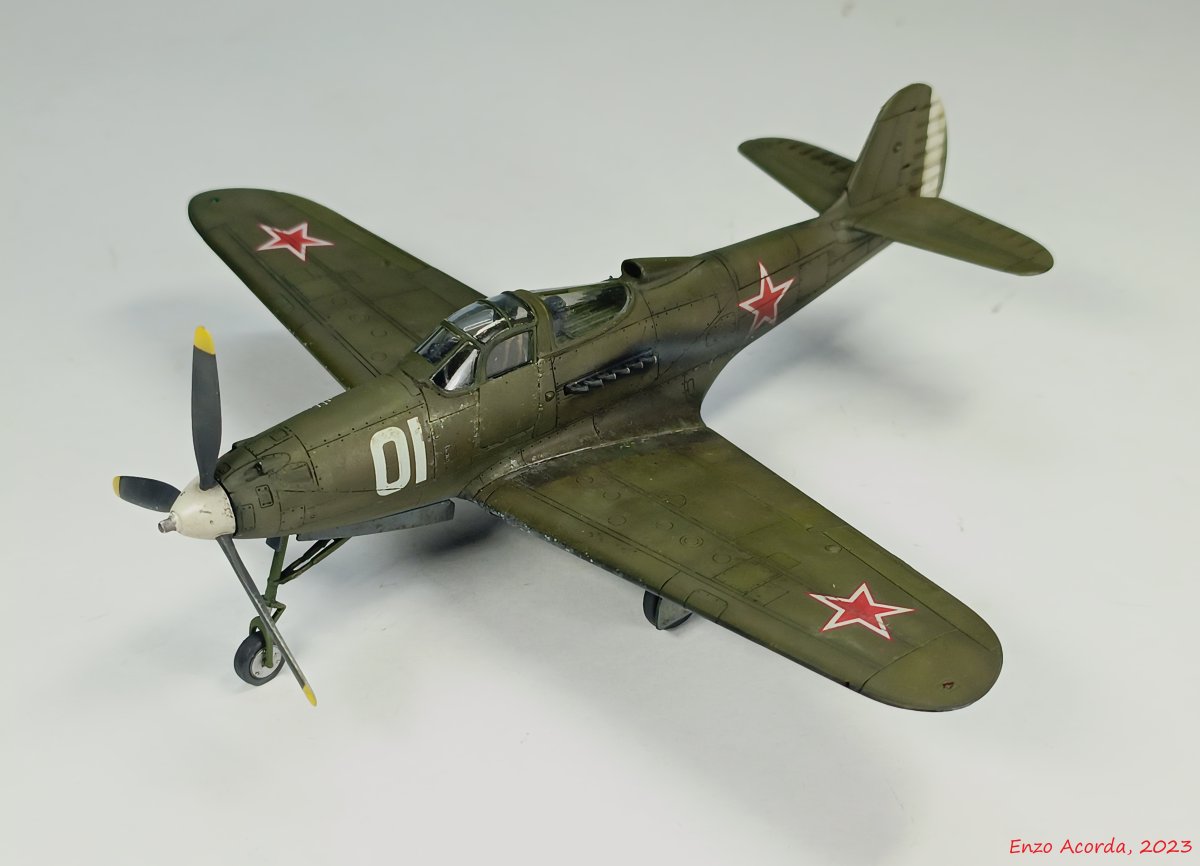 Paints are the usual Mr. Color Olive Drab and Neutral Grey. I did use Gunze 304 mixed with khaki in some areas to lighten the panels or give them a faded look.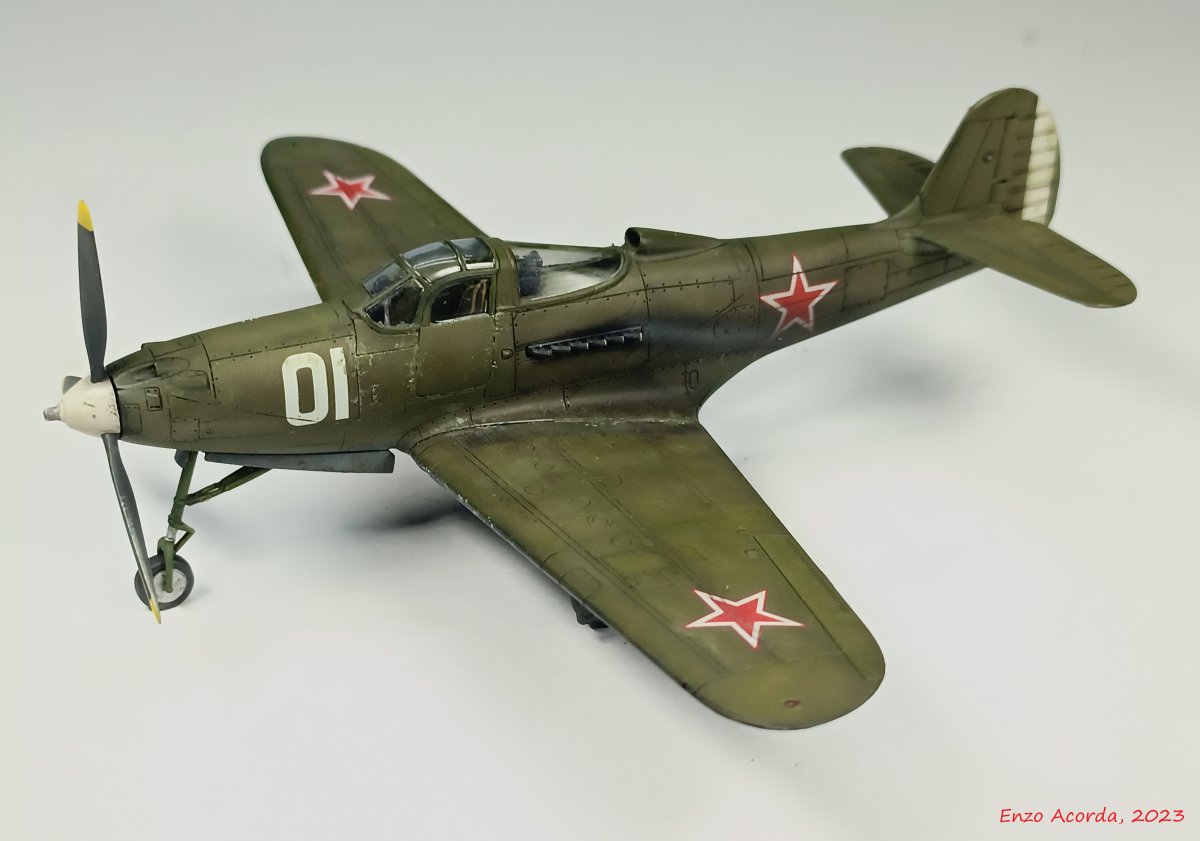 Weathering was done with oils and Tamiya Enamels. I used buff, tan and a lot of browns along the wing roots and other parts that would've had dirt and dust thrown around them.  The exhaust stains were airbrushed with Tamiya enamel (XF-1 and XF-57). I would start by airbrushing flat black thinly, following the direction of the exhaust stains shown in my references. Once it had dried, I would spray a tiny amount of buff down the centre.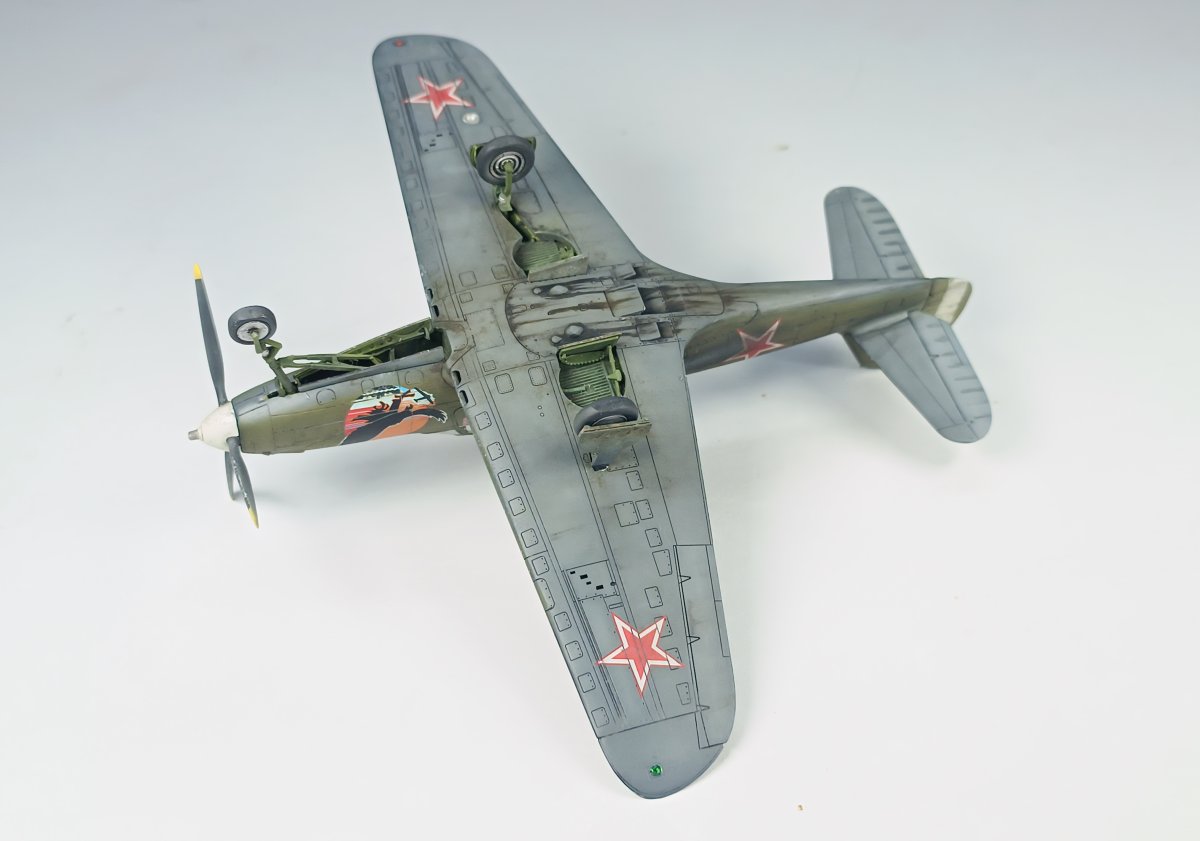 Overall, this kit was a fun build. Not the easiest to work on but it was a lot of fun to work with. I've got another Arma's P-39Q and their P-400 on the shelf. Looking to work on them again at some point.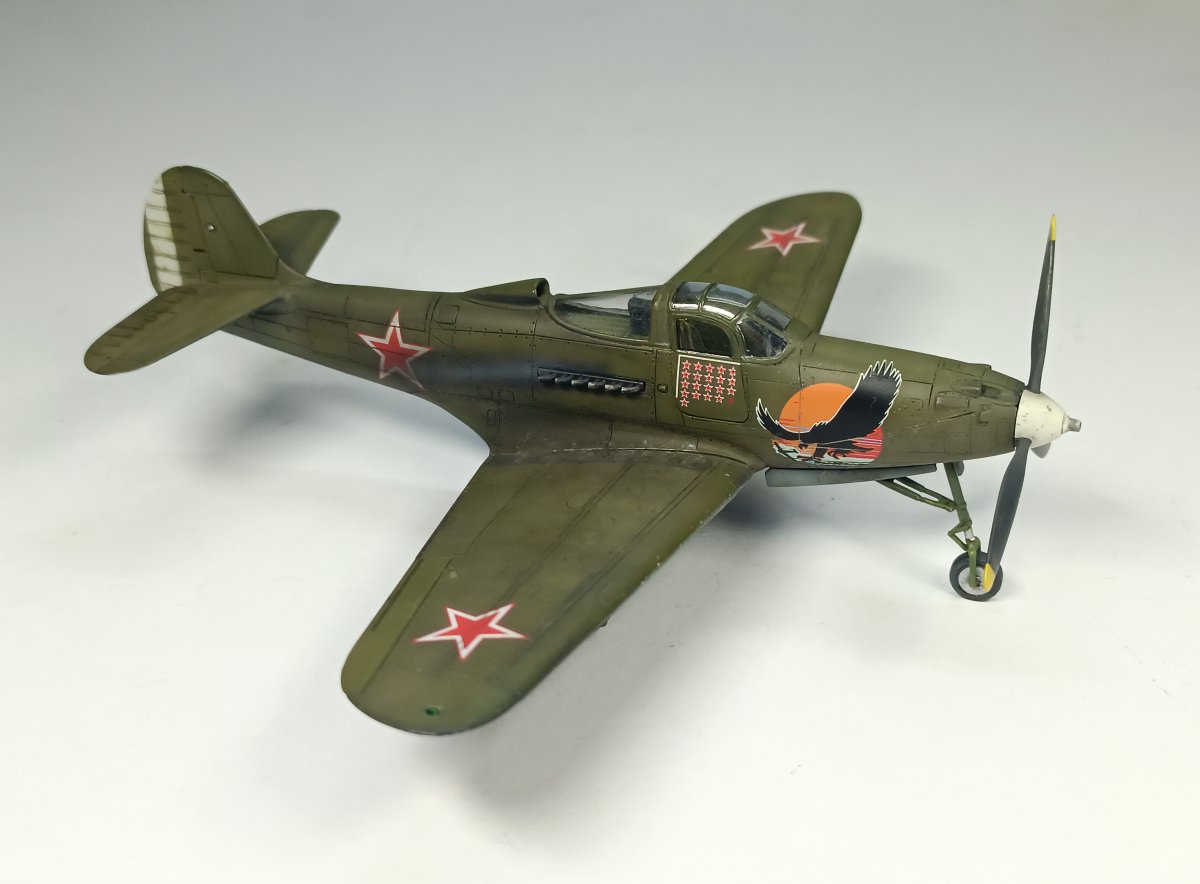 Order in Medal Promotion: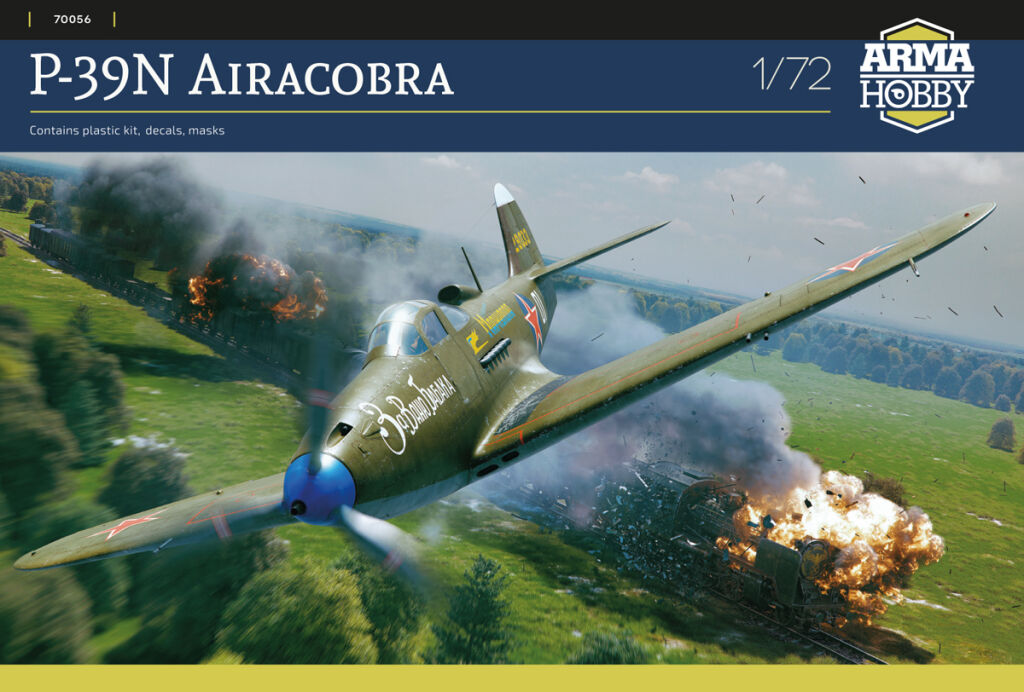 Check also:
This post is also available in:

polski