Model kit of the "anti-tank" Hurricane Mk IID, armed with two powerful 40 mm cannons, has just become available. We look into the box!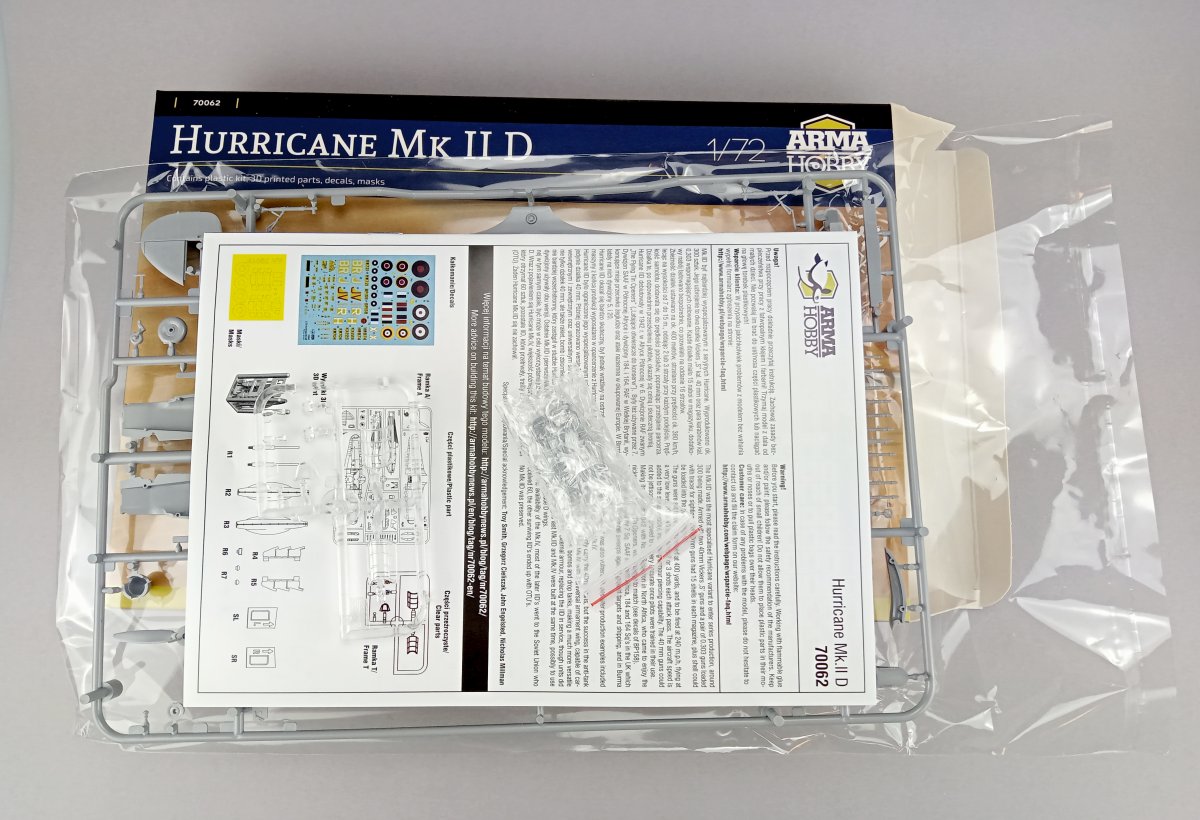 Model kit contents
Plastic parts (Hurricane Mk IIc)
Hurricane IID conversion 3D printed resin cannons, exhaust manifold, mirror and template for scribing panels on wings
Canopy and wheel masks
Decals with 5 colour schemes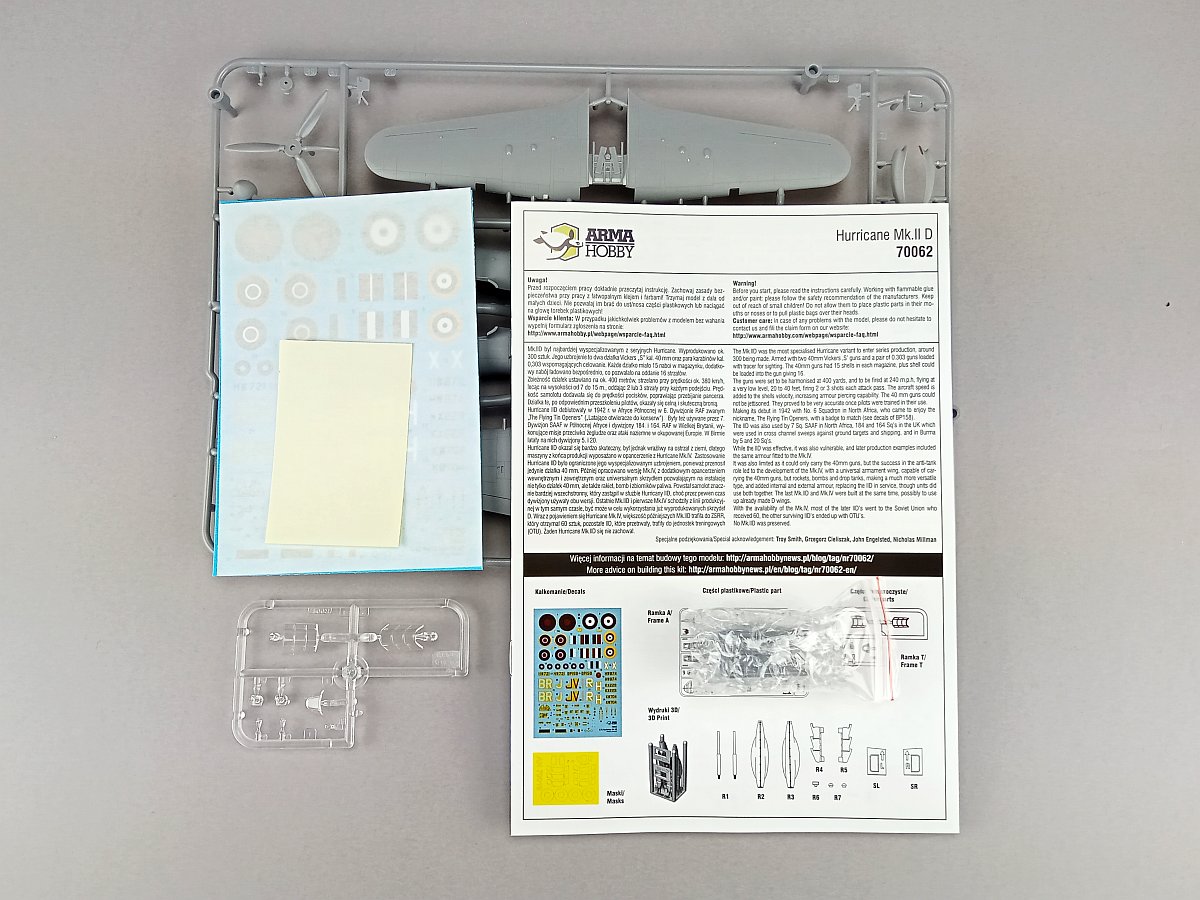 Plastic parts are well-known Hurricane IIC sprues. You can see them in many reviews of this popular model kit:
3D printed parts
Completely new are the 3D-printed resin parts that will allow you to easily convert the Hurricane IIC into the "flying tin-opener" IID version. Their use does not require special skills, just a little attention when separating from the base and a cyanoacrylate or epoxy glue. Inside the kit box, the 3D resin parts are carefully packed in bubble wrap to avoid damage during shipping.
Unpainted resin is slightly transparent and does not come out well in photos. Below we present the resin parts primed with black, so you can see their details better.
More about the Hurricane IID 3D-printed parts in the separate article:
Hurricane Mk IID – części 3D i modyfikacje – porady modelarskie
Techmod Decals
The kit contains very good decals produced by Techmod. They allow you to choose from five markings from different theatres of operations: the desert, Europe and the Far East.
Wheels and canopy can be painted in the easy way thanks to pre-cut, self-adhesive Japanese paper "kabuki" masks.
Check also:
Hurricane Mk.IIb – malowanie i weathering – Marcin Ciepierski
This post is also available in:

polski