The Hurricane Mk IID model kit is based on well-known and appreciated by reviewers Arma Hobby's Hurricane IIC plastic sprues, and a set of additional 3D printed resin parts designed to fit the model.
How to do it?
The conversion of the Hurricane IIC to the IID version does not require any complicated operations, just a simple modification of the plastic wing and the assembly of resin cannons, exhaust tubes and mirrors. These can easily be done by even a not very advanced modeller. As a result, you obtain the highest quality model of the legendary "flying tin-opener" Hurricane, famous especially for fighting over the desert and in Burma.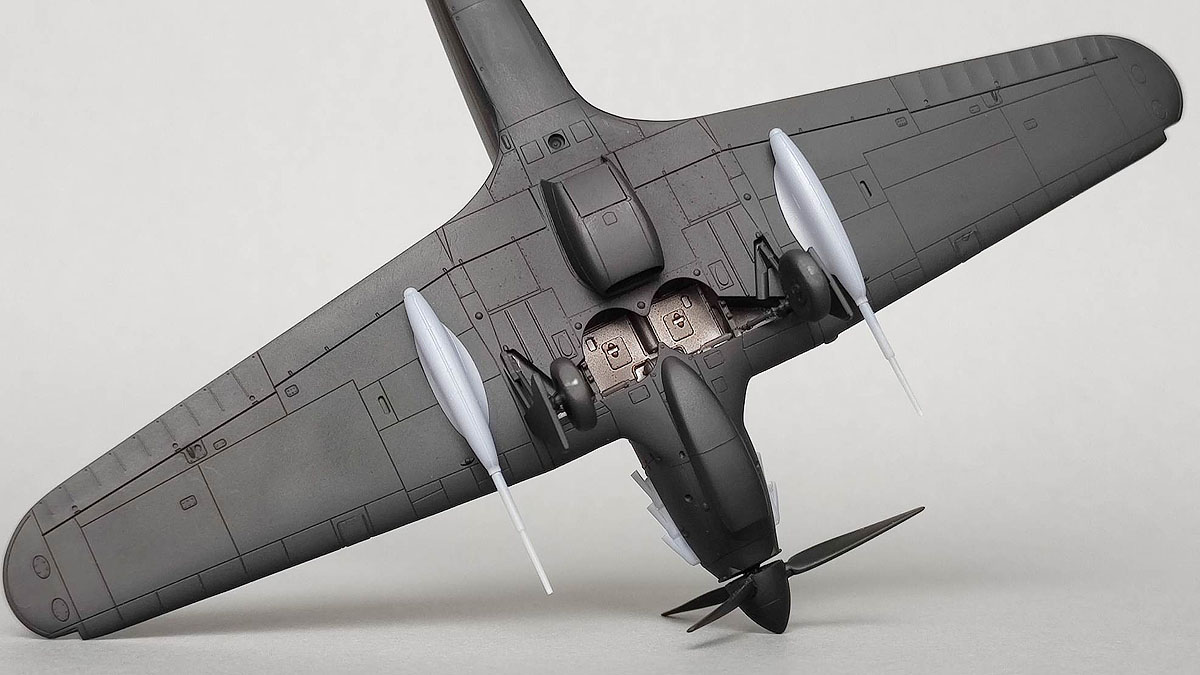 The Hurricane IIC's plastic wing requires a simple modification: removing the 20mm cannon barrels and bulges on their covers, filling the access panels, and then scribing an additional panel on the top surface of each wing. On the lower surface of each wing, remove one ordnance attachment point and fill a small hole near the empty shell chute. All this is comprehensively shown in the model kit's instructions.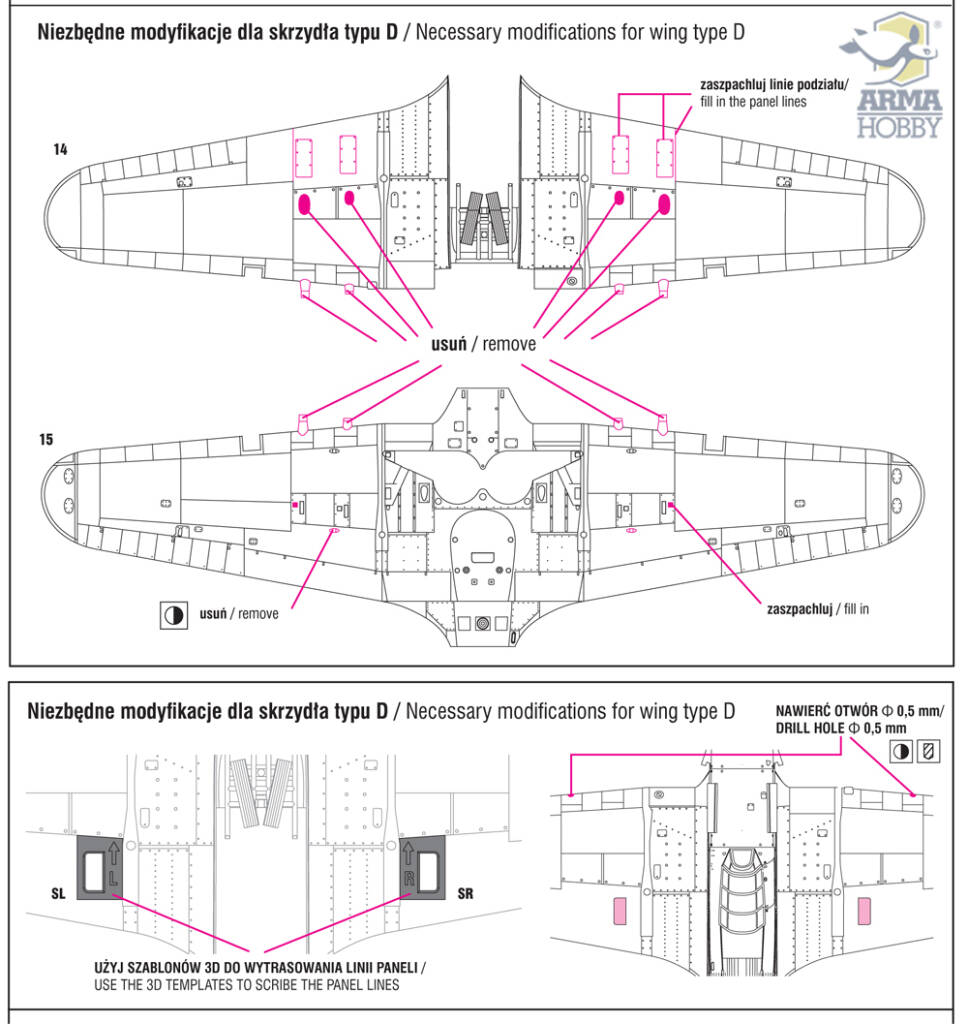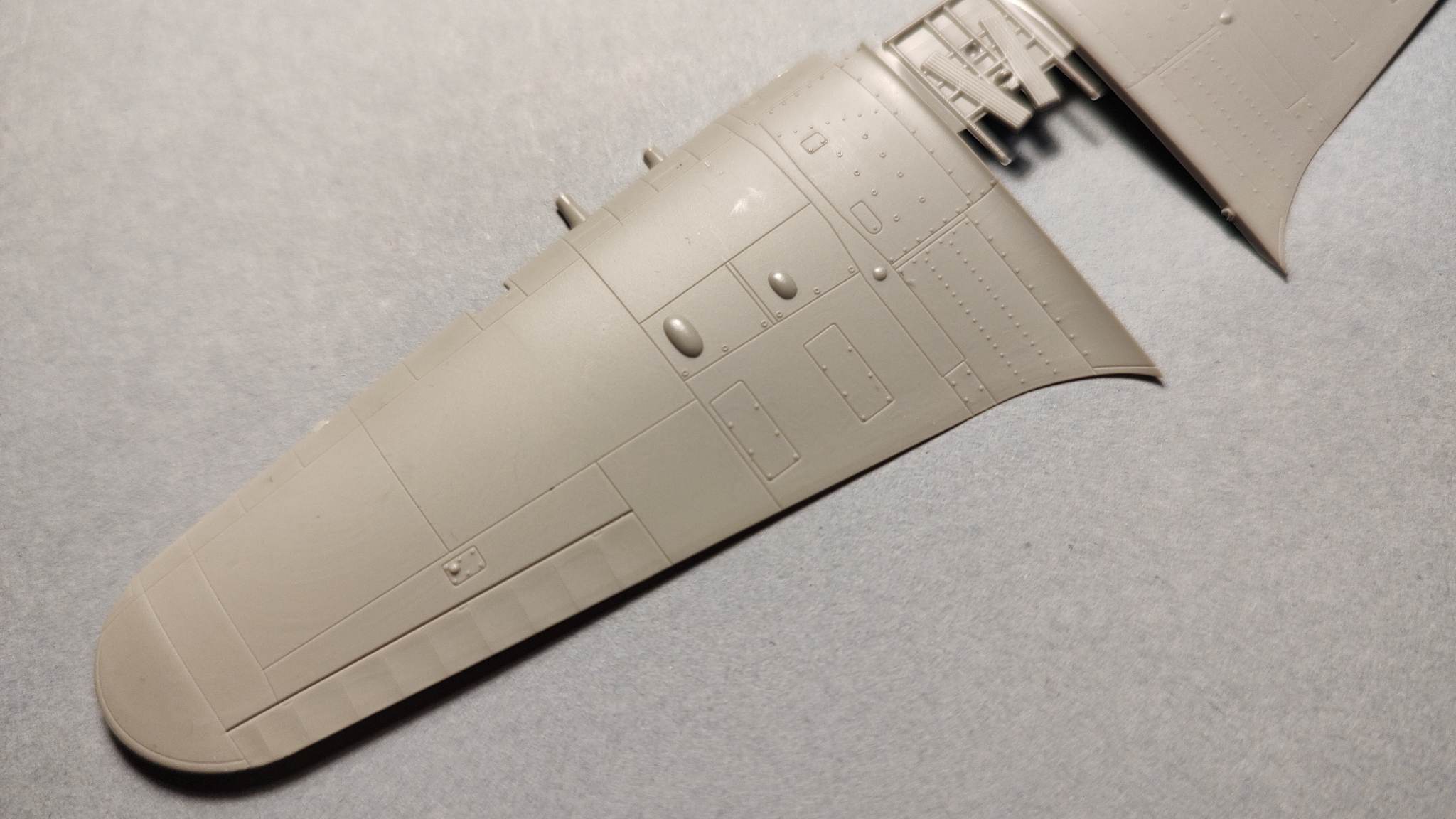 An experienced modeller has his own favourite methods of filling unnecessary panel lines. We suggest filling with cyanoacrylate glue (you may choose a black variant, which is more visible than a transparent one). It is best to apply minimal amounts of CA so as not to unnecessarily stain the model, and sand it immediately after initial setting, when the glue is not yet very hard. For convenient sanding of excess, we prefer thin sanding foams of various gradations. The CA glue after the final setting is hard so you can scribe new lines in it without risk of crumbling.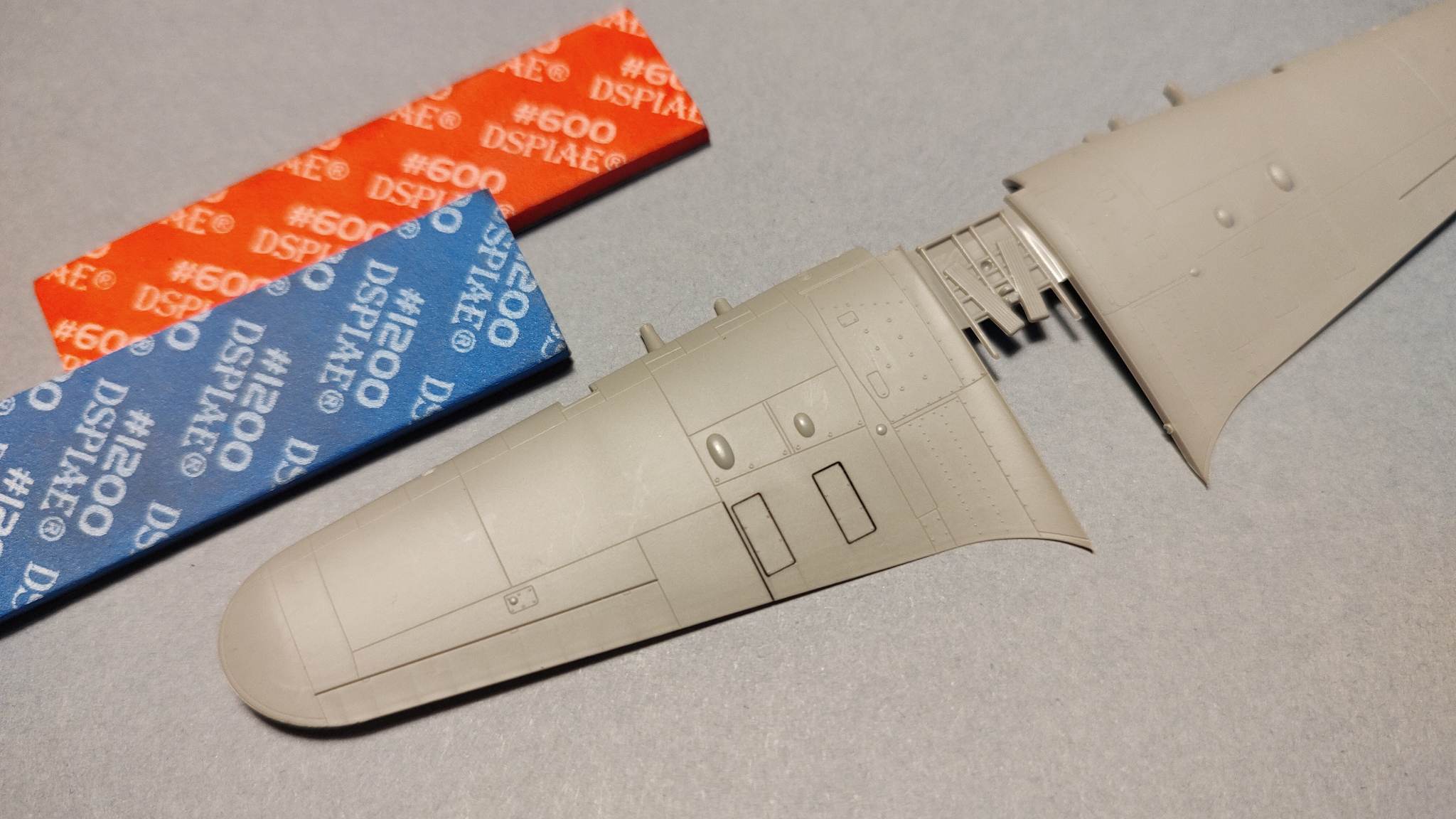 After filling the 20 mm guns panels and sanding the surface, additional panels should be scribed – to make this easier, we have prepared special templates that just need to be attached to the wing with adhesive tape. We scribe the lines using our favourite technique: a dedicated tool, a needle, a broken scalpel tip – the way we do it best.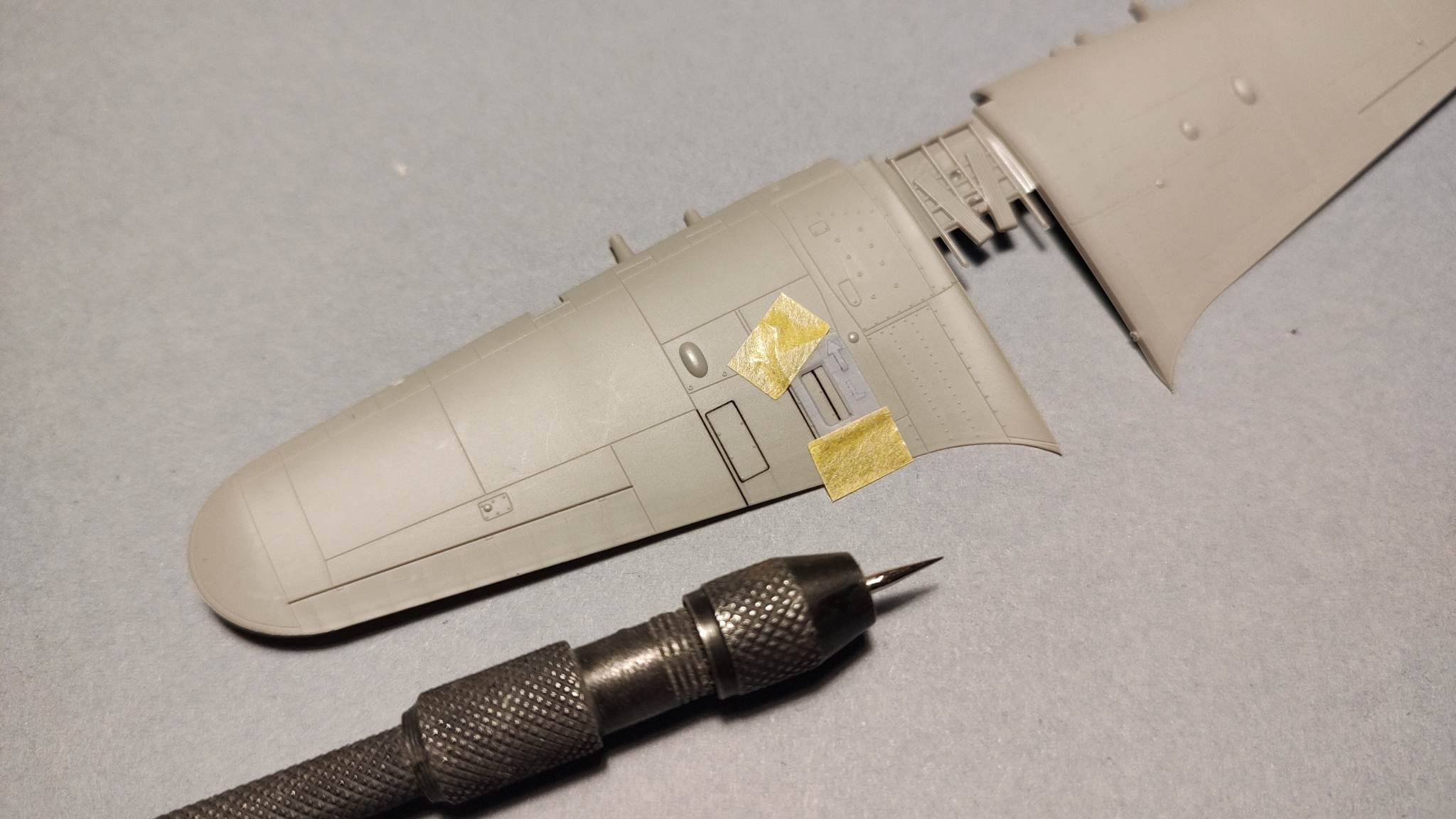 Such prepared wing is ready for priming and for installation of the 3D printed resin 40 mm cannons, which we attach with CA or epoxy glue.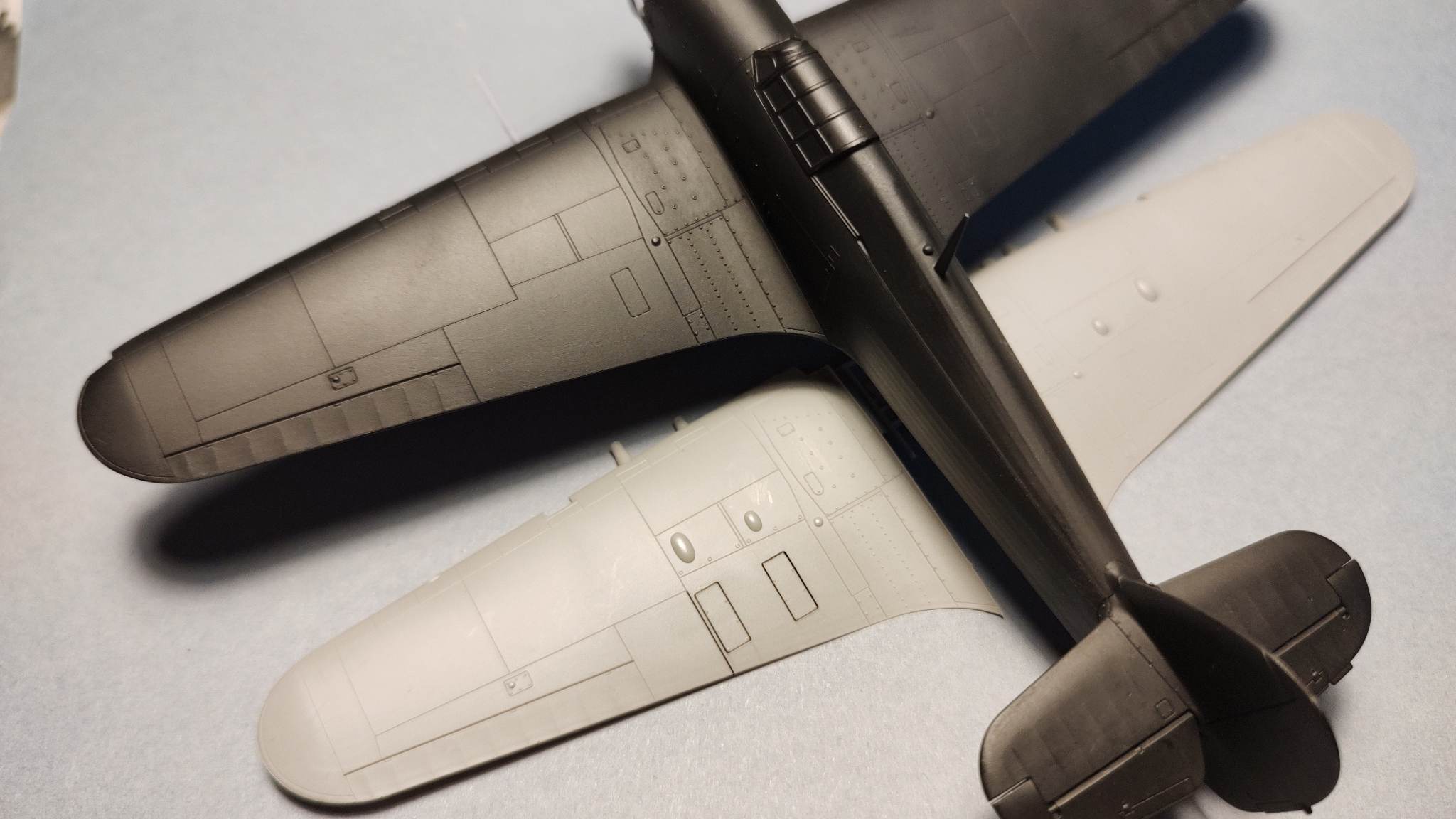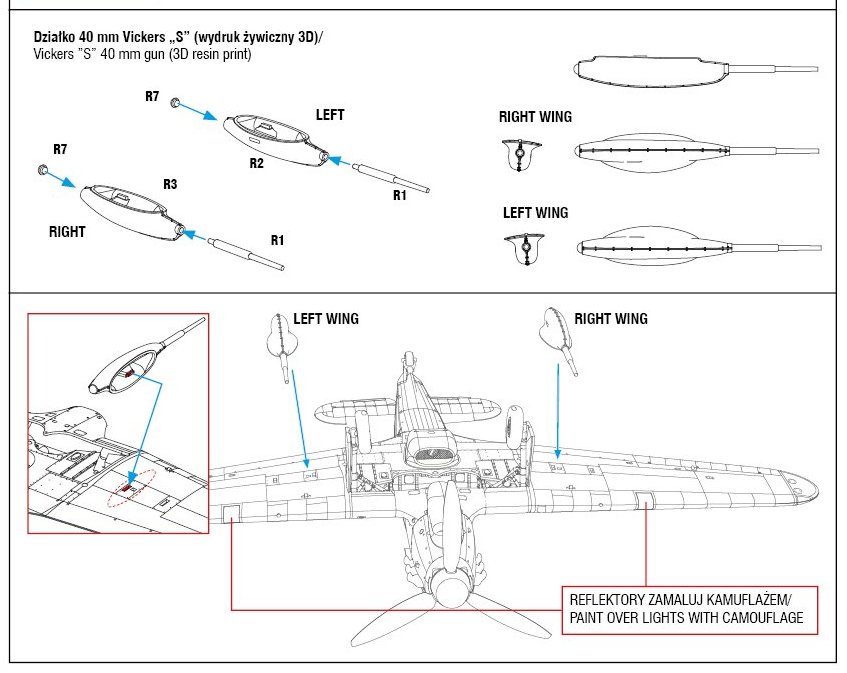 For clarity we show photos with non-primed 3D printed parts. During normal model kit construction the 3D printed parts should be primed the same way as the plastic parts.
Our model is ready for painting! Below you find links to the articles with modeller's "how-to?" about Hurricane IIB and C kit construction, paitning and weathering – useful here, as the plastic parts are the same as in our Hurricane IID kit.
Hurricane Mk.IIb – malowanie i weathering – Marcin Ciepierski
Check also:
This post is also available in:

polski