The moment is approaching when the final version of the plastic sprues of our newest model, the P-39Q Airacobra in 1/72 scale, will appear. Final fixes and mould tests are in progress. We can't yet provide an exact start date for shipping the model kits, but it won't be long.
Free 3D printed detail kits in preorder
Until the Airacobra becomes available in a regular sale, you can pre-order it – and the P-51B Mustang (70041) – in advance. You will receive a free set of 3D printed details with each model kit pre-ordered at Armahobby.com!
What is in the 3D printed sets?
P-39Q Airacobra (70055)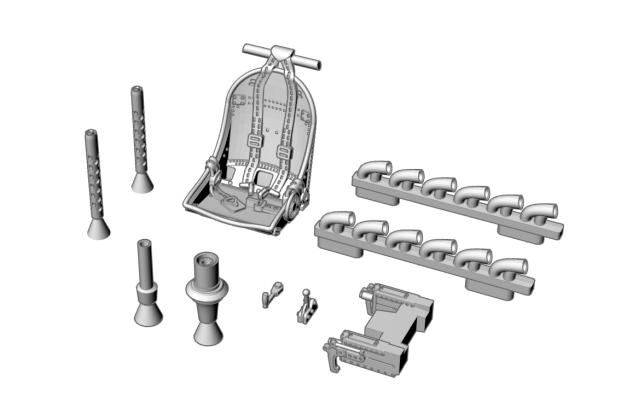 Seat with the seatbelts
exhaust pipes
the rear of the fuselage machine guns with the cocking levers visible next to the instrument panel
barrels for a 37mm gun on a spinner (with and without cover)
barrels for under-wing machine guns
two levers for the cockpit interior.
P-51B Mustang (70041)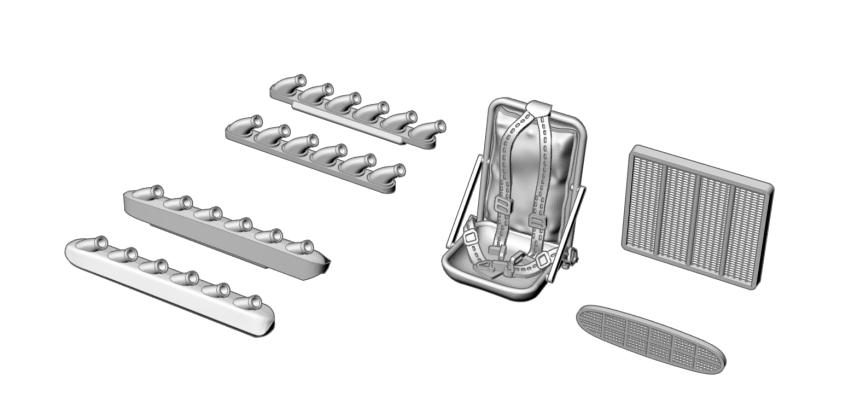 Seat with the seatbelts
exhaust pipes in two variants
glycol radiator grille
oil cooler grille.
Important! We only offer these free 3D sets until the end of the P-39Q Airacobra (70055) and P-51B Mustang (70041) presale, and these accessories will not be available as a separate product. We plan to include similar 3D printed detail sets in the Deluxe Set models in the future.
Check the P-39Q Airacobra and P-51B Mustang 1/72 model kits with 3D printed details in the Armahobby.com online store!
This post is also available in:

polski