Edward McEneely, known as 'Procopius' on the Britmodeller forum, built 1/72 Arma Hobby P-51B Mustang. He sent us a few photos and some comments about his build for our Gallery.
Edward wrote:
I'm a longtime fan of Arma Hobby, having first used their excellent correction sets for the IBG RWD-8, and their subsequent injection-molded kit releases have never failed to excite me. Unlike many of my countrymen, the P-51 is not my favourite single-engined fighter, but it would be hard to argue that the high-backed P-51B/C/Mustang III versions are anything but the best-looking versions of that aircraft. For my build, I chose to do the box art aircraft, but with a twist. James Howard's "Ding Hao!", while generally depicted with the later Malcolm hood, originally had both a white ID band on the tailfin and the original birdcage-style canopy. This early version of the P-51B, in its olive drab and neutral grey paint scheme looks a little like the missing link between the pre-war USAAC and the wartime USAAF, whereas the P-51D seems more a harbinger of the chromed 1950s and the looming dawn of the Jet Age. Happily, this scheme can easily be done with the markings supplied in the kit, simply by omitting the six-broom "sweep" marking over the exhausts, using the earlier canopy, and painting the ID band on the fin. So easy, even I could do it.
As the photographs show, even someone who's a fairly weak modeller can produce a serviceable result from this very excellent kit. I've never been one of those people who can get away with building a model and not using filler, but in this case, very little was needed, and every part fit together without any fettling, cajoling, or out-and-out swearing at it. The only thing I would mention: while photos exist of P-51B/Cs with their inner gear doors dropped, it's generally more common to see those doors closed or only very slightly down. I was so happy with how the wheel well looked that I couldn't resist dropping mine, but if you're on a full-bore quest for accuracy, you may want to disregard the instructions' suggestion to have the inner doors in the down position.
I find it kind of improbable that if you have any interest in this aircraft, you don't have the kit yet — Arma's reputation needs no embiggening from me, as their record of excellence speaks for itself. It seems like only yesterday I was building their tiny (but perfectly formed) E.V kit for the first time. I can't think of any model manufacturer who's burst onto the scene more rapidly and with a surer footing in the decade plus change I've been building kits during. Even Eduard took longer to emerge from their chrysalis as a beautiful butterfly with photoetch wings. BUT, on the off-chance you don't have the kit yet, and you like the Mustang (less than the Spitfire, I trust, as is decent and seemly), you should get this kit. I can't see this being bettered by any extant manufacturer as the ultimate P-51B/C/Mustang III kit any time soon. Arma Hobby alone justifies a massively-increased NATO presence in Poland, to ensure the security of the world's vital 1/72 kit supply.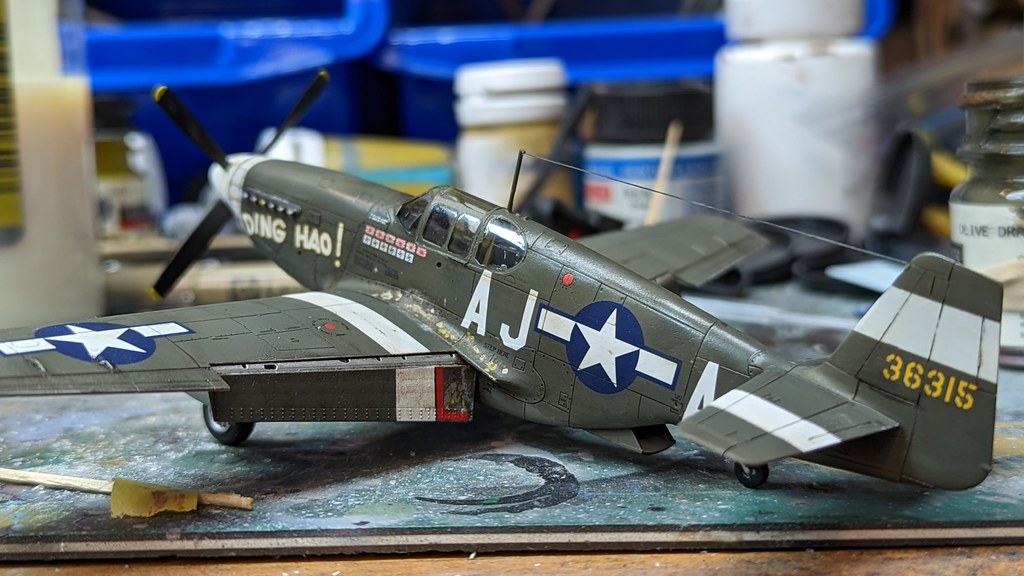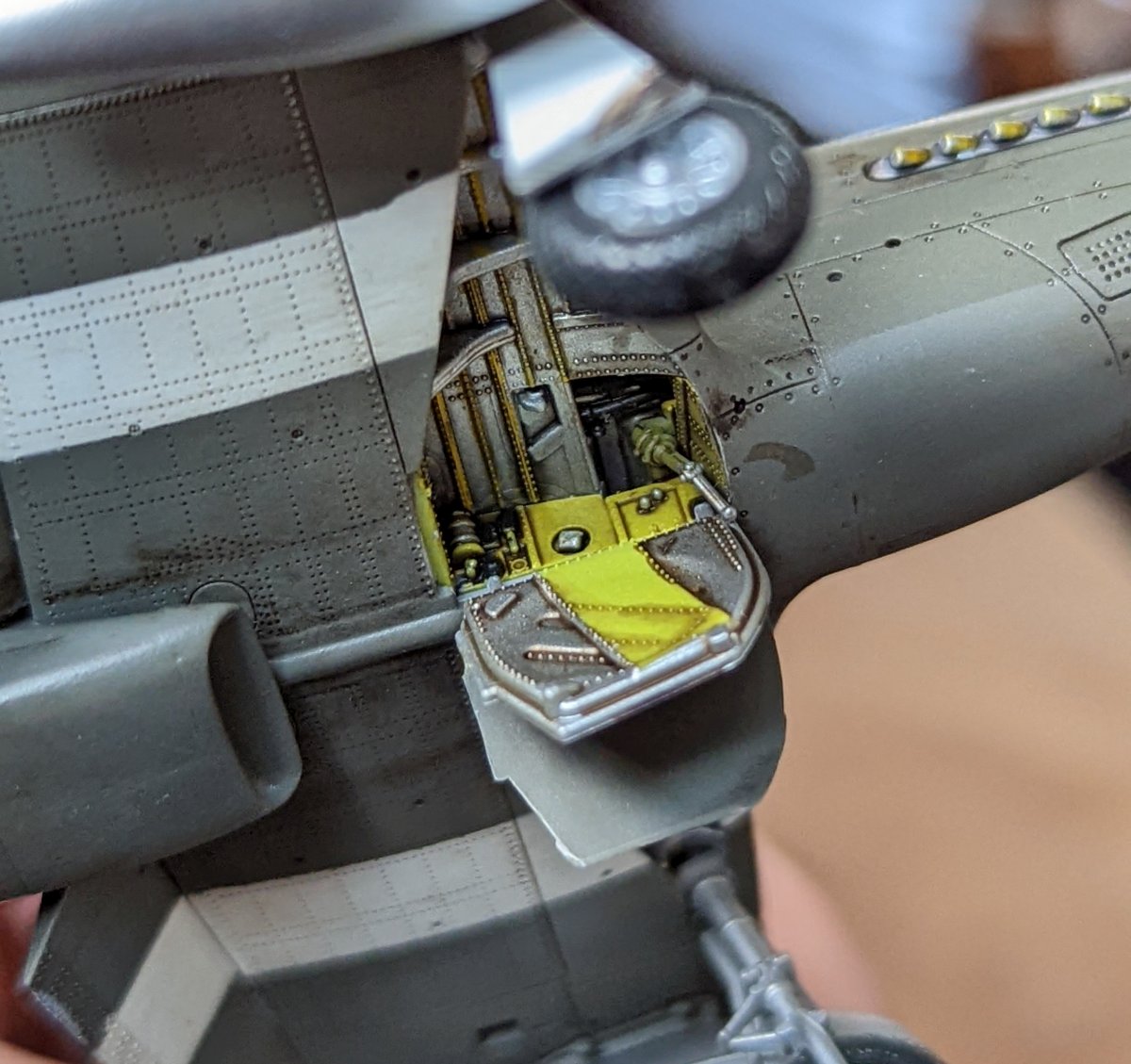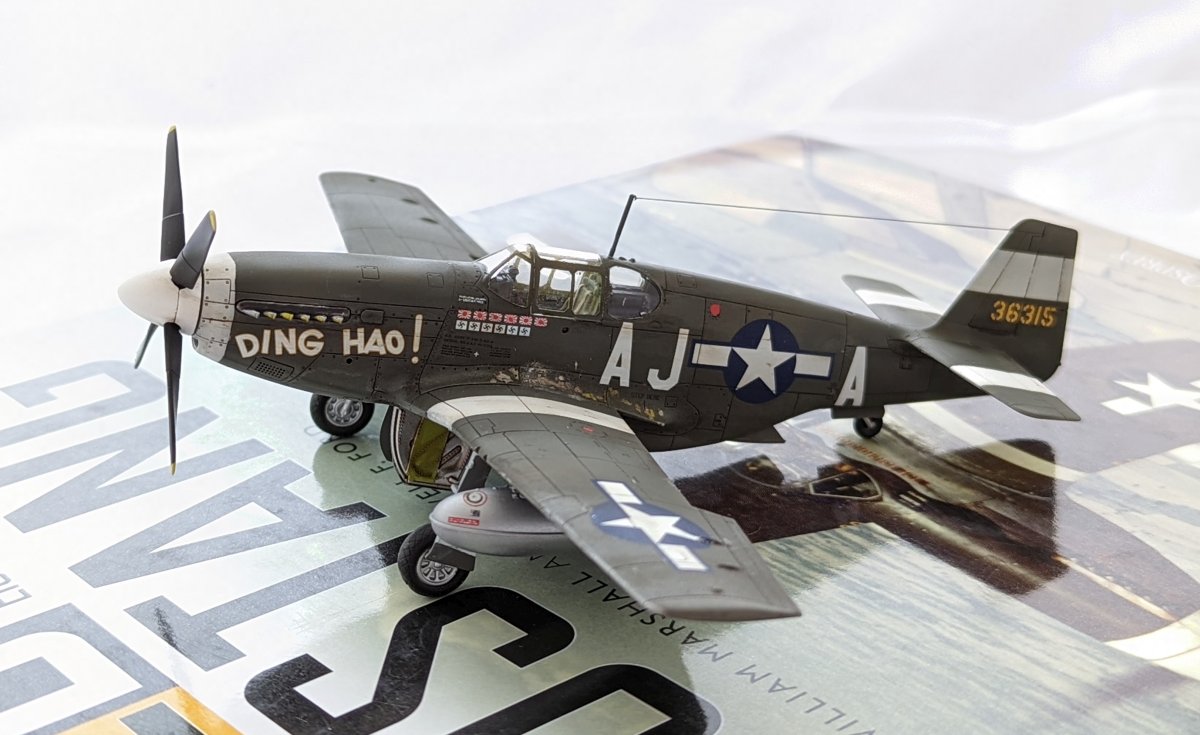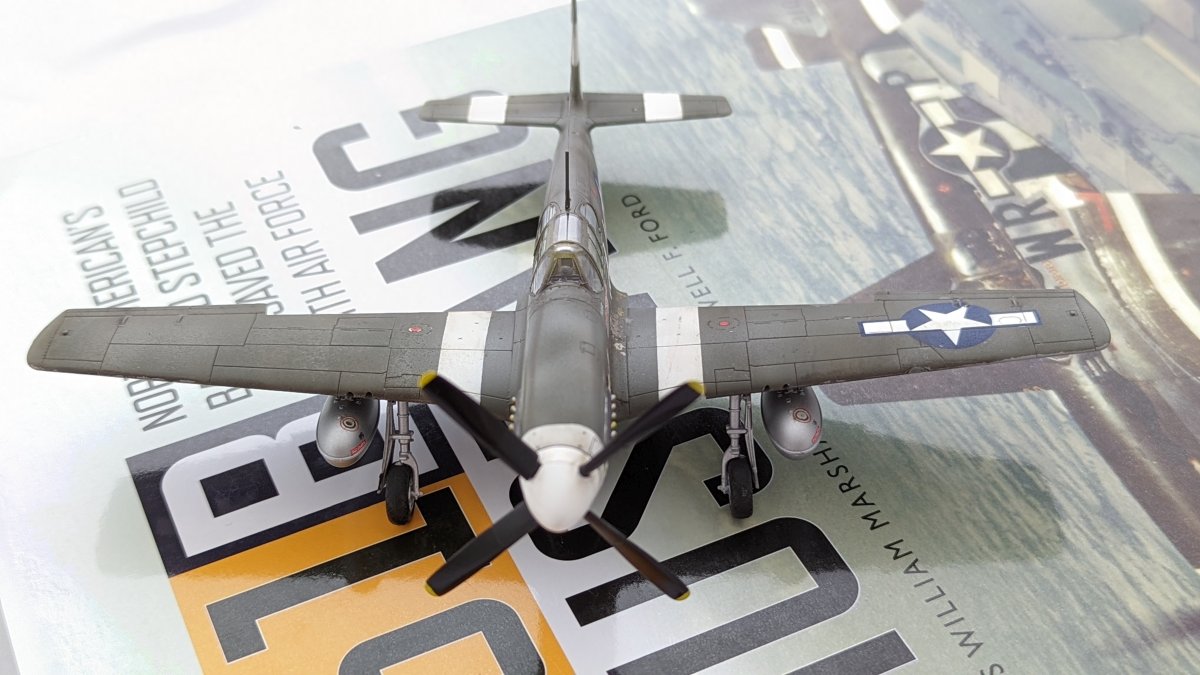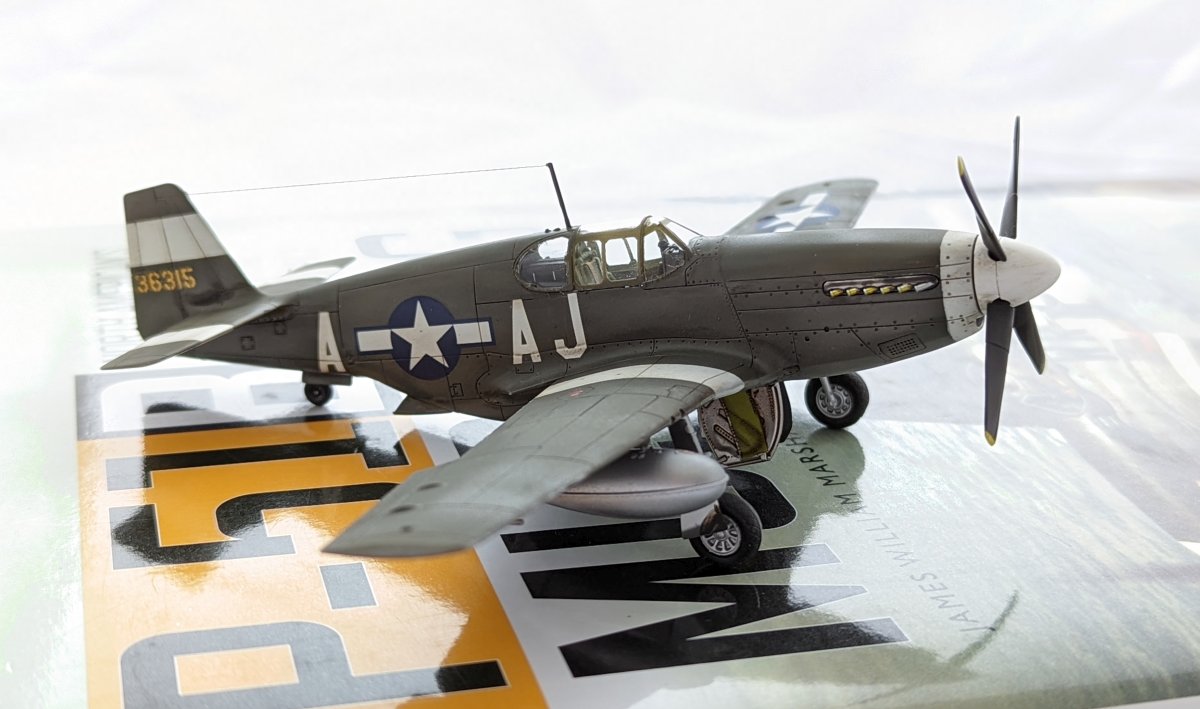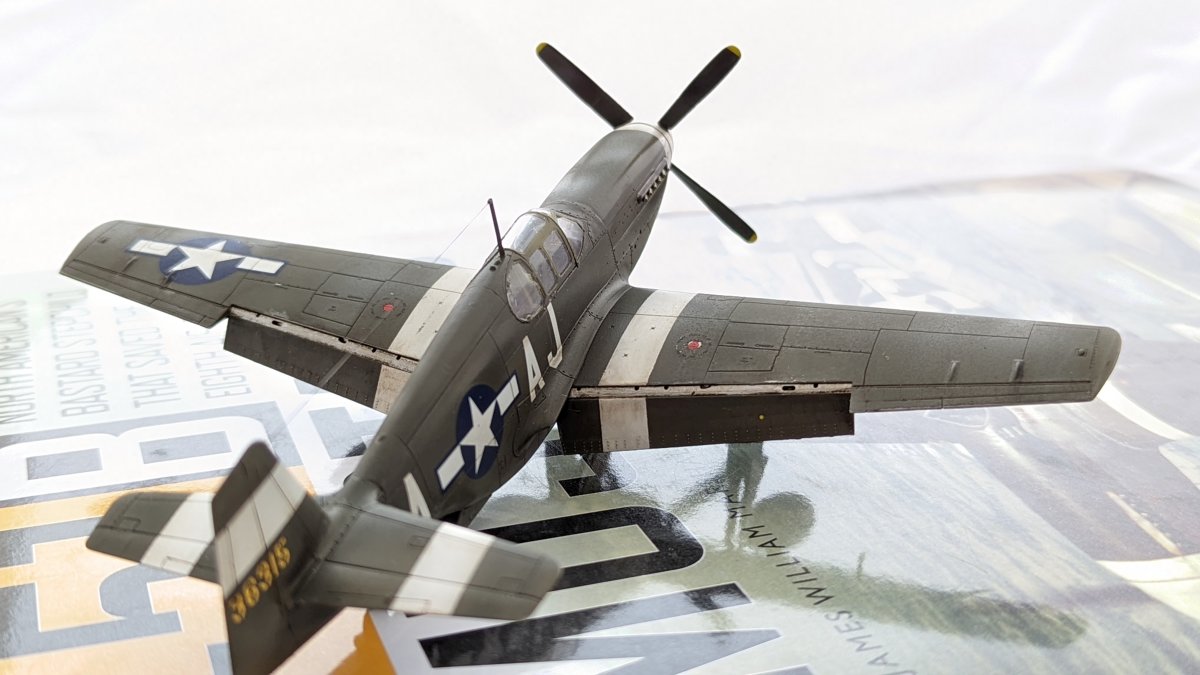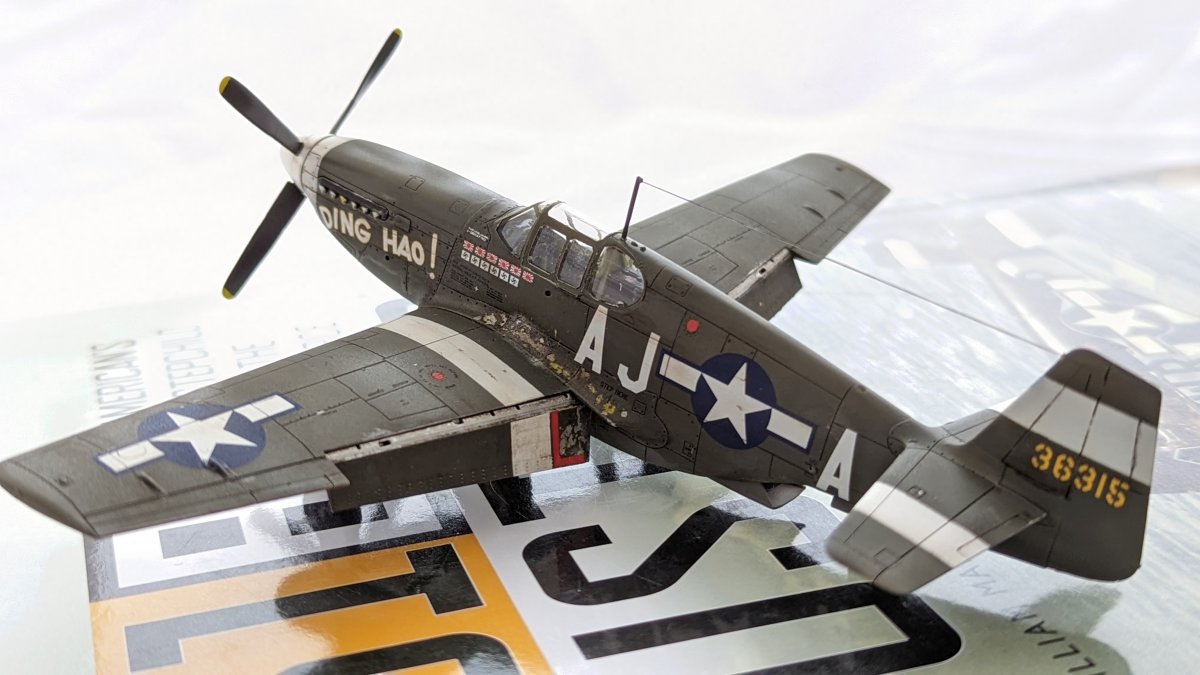 See also:
P-51 B/C Mustang™ Expert Set in the Arma Hobby webstore: link
This post is also available in:

polski