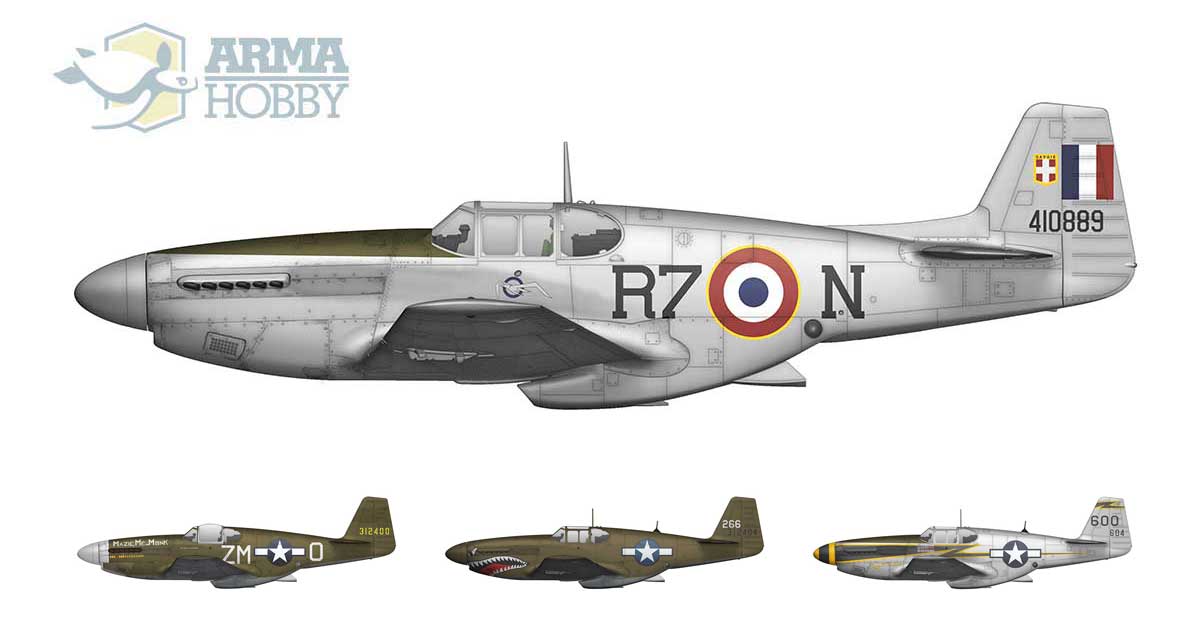 The reconnaissance variant of the Mustang P-51 B/C received the designation F-6C. Aeroplanes of this version retained their guns and bomb racks, remaining fully fit for fighter operations. See what painting and marking schemes we prepared for the premiere box of the F-6C Mustang Expert Set.
The kit includes decals with four painting and marking schemes, photo-etched details and masks for painting.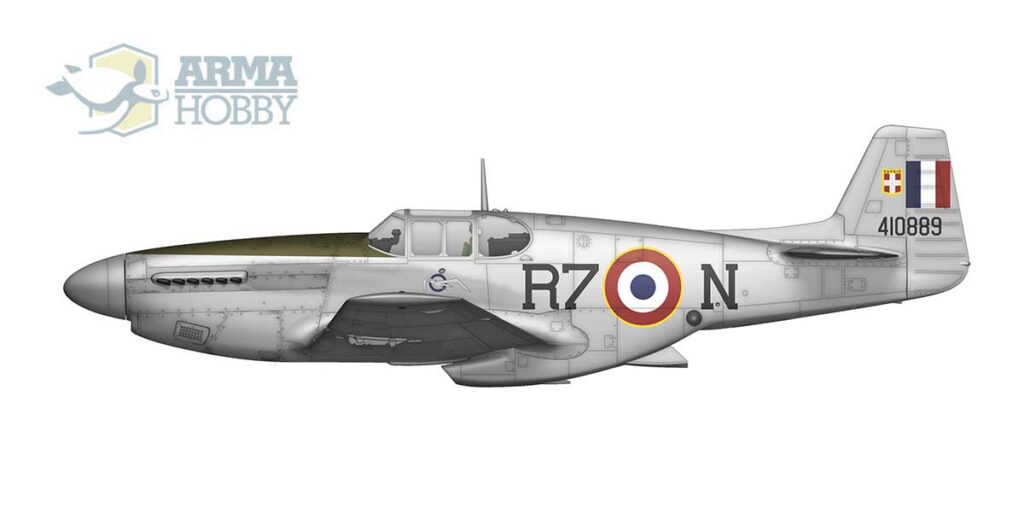 F-6C-10-NT Mustang, 44-10889/R7-N, GR II/33 "Savoie", French Air Forces, April-May 1945. Beautiful Mustang in natural metal finish from Reconnaissance Group "Savoie" is an aeroplane used by this mysterious unit in the very end of World War II. The plane is marked with the unit's "Gull" badge under the cockpit and the Savoy (French: Savoie) coat of arms painted after the end of the war on the fin.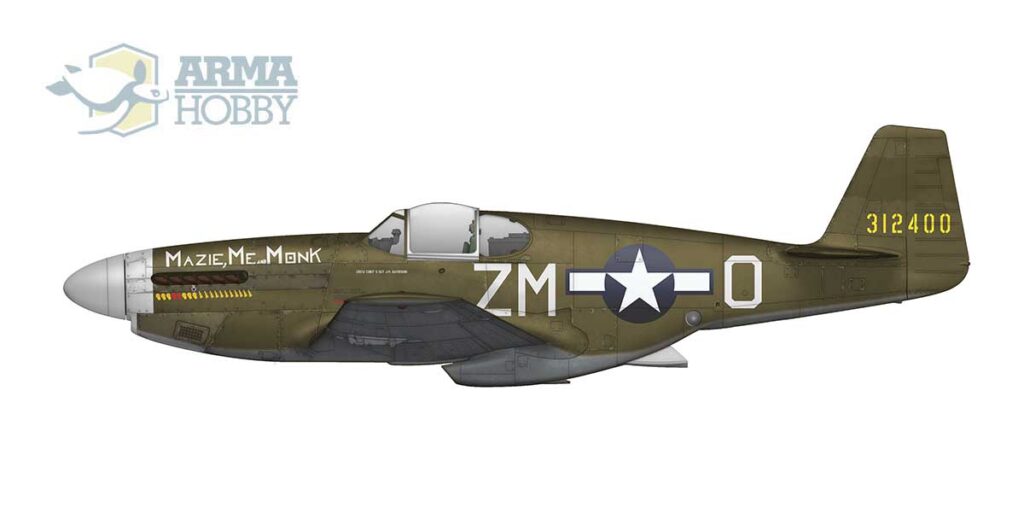 F-6C-1-NA Mustang, 43-12400/ZM-O, Cpt. E.B. "Blackie" Travis, 12th Tactical Reconnaissance Squadron, 67th Tactical Reconnaissance Group, Middle Wallop, England, Spring 1944. Aeroplane in standard USAAF camouflage: Olive Drab and Neutral Grey colours with traces of repainting. The Malcolm hood canopy framing base in natural metal.  Combat mission markings on the engine cowling.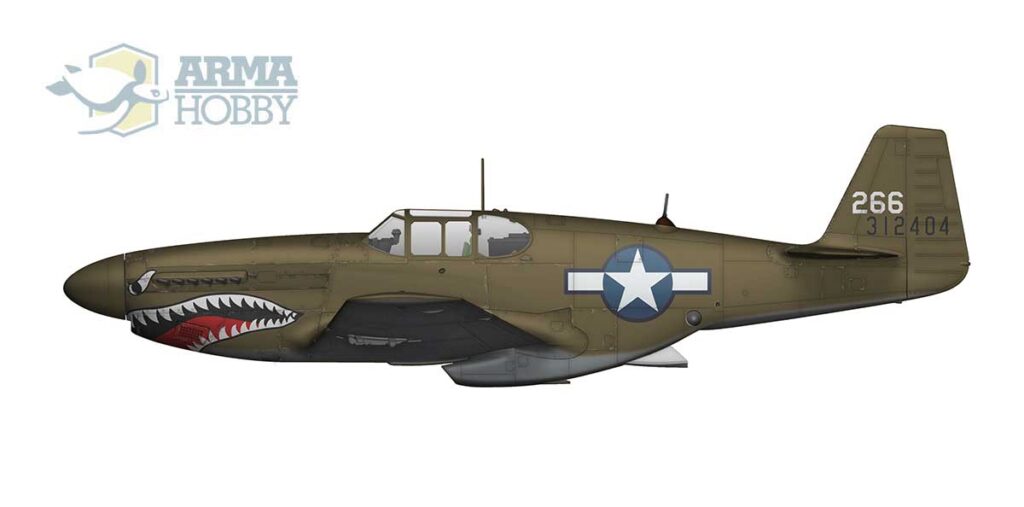 F-6C-1-NA Mustang, 43-12404/266, 26th Fighter Squadron, 51st Fighter Group, China 1944-45. Aeroplane in standard USAAF camouflage: Olive Drab and Neutral Grey colours without individual markings, only "266" tactical number and serial. The spectacular shark mouth typical for this unit gives the plane an aggressive appearance. The American stars have traces of repainting. The original red borders of the markings have been overpainted with dark blue. The faded background blue paint of the stars stands out clearly from the fresh border. The set includes bonus decals with an additional serial and tactical number.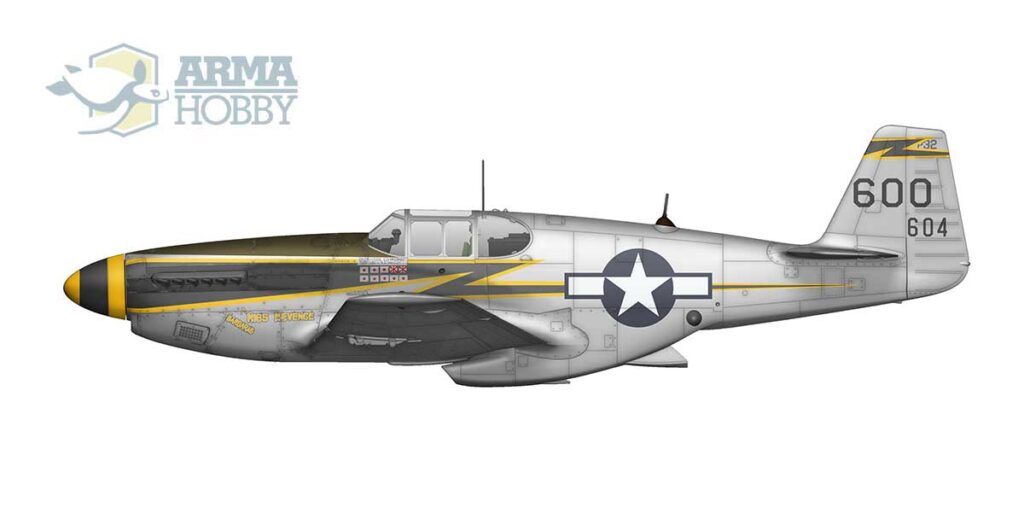 F-6C-5-NT Mustang, 42-103604/600, Lt. Col. E.O. McComas, 118th Tactical Reconnaissance Squadron, 23rd Fighter Group, Chengkung, China, Autumn 1944. Very attractive marking from China-Burma-India theatre of operations – aeroplane in natural metal finish with spectacular lightnings on the fuselage, wingtips and tail. Set includes two variants of personal and kill markings for this scheme.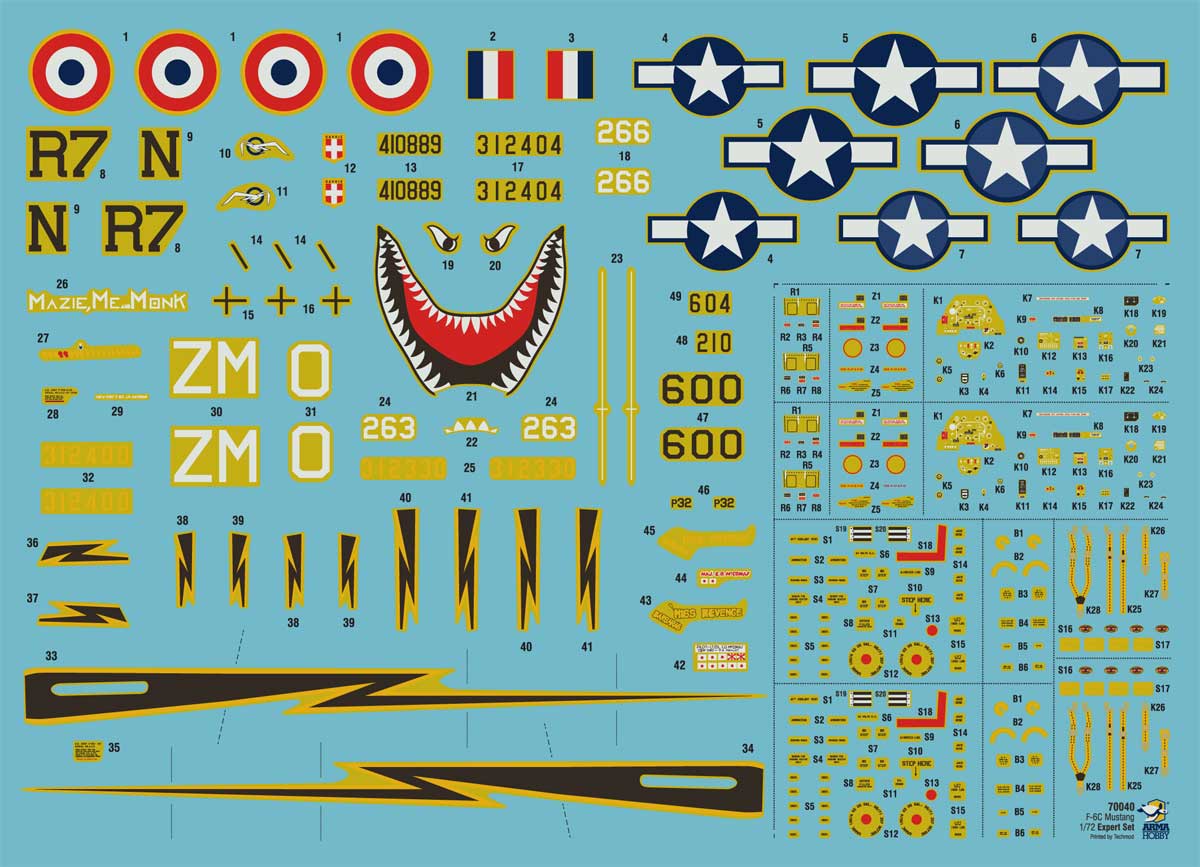 In addition to national and individual markings for the schemes described above, the decal sheet includes a double set of stencils and cockpit details (control panel, seatbelts, etc.). This allows you to build two complete models using the plastic sprues ("overtrees") sold in the deal packages.
See also:
F-6C Mustang™ Expert Set in the Arma Hobby webstore: link
This post is also available in:

polski