Keith Sherwood from High Wycombe, UK, has built Hawker Hurricane Mk IIc from Expert Set. See photos of built kit and read his thoughts about model.
Keith's notes on kit:
After reading so many good comments about this kit I thought I have to try one myself. And, I wasn't disappointed either.

It's a super model with finely recessed and engraved panel lines and details. Some of the parts are really exquisite to say the least. I chose one of the 'Expert Kit' versions and these include a fret of photo etch and extra markings. I must admit I didn't use some of the PE as they were just too fiddly. You even get landing lights to put behind the clear parts and some tiny Sutton harness seatbelts and instrument panel. A plastic one is also provided. Oh, and a set of canopy and wheel masks too. Two rear canopies are provided too, one for the closed position and one slightly wide for the pushed back open position.

If I had to have a little whinge it would be I thought the canopy parts were a little on the thick side and I'm sure (for the version I did anyway), the squadron codes should be Sky and not pale grey? They do actually show them as Sky on the colour drawings but the decals aren't.

Anyway, roll on the Wildcat. Thanks for looking.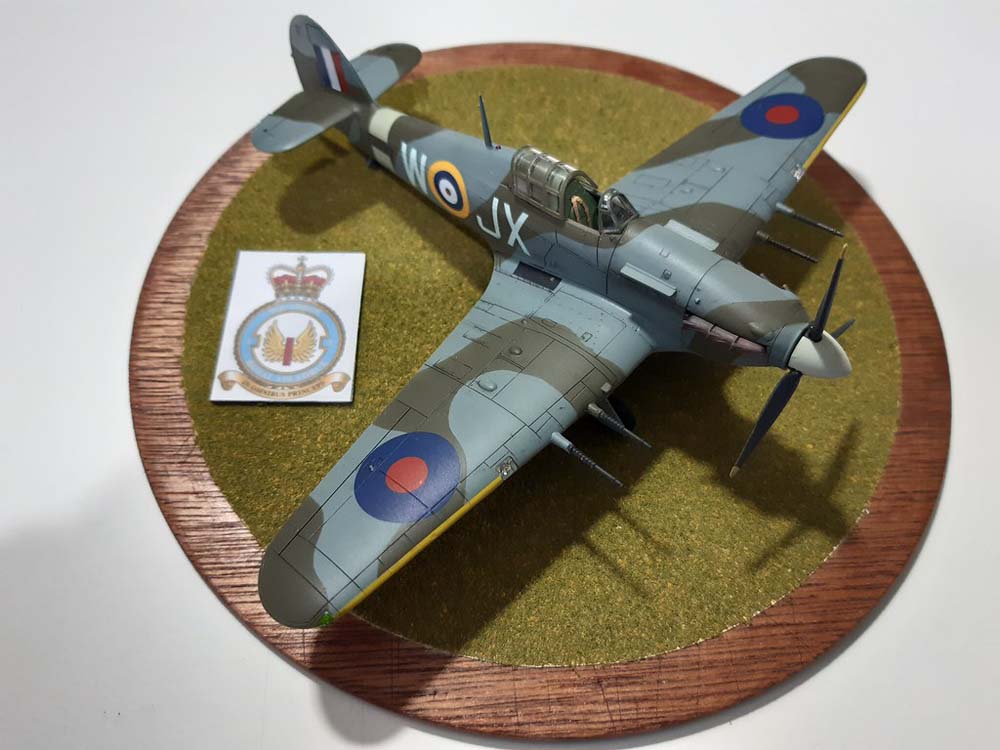 You may be also interested in
Hurricane Mk IIc – myśliwiec na każdą porę, w nocy i w dzień
This post is also available in:

polski