I've built without painting all models I designed. It is a final check of quality before the kit release. Simultaneously I started building a painted replica for my showcase. It was the case with Hurricane II c.
I decided to make the model in camouflage with a black underside. By the way, I tested a new airbrush or Procon Boy PS-270. I painted the camouflage without masking. I painted it with a few layers, improving the border between colours. I also wanted to get an effect on quickly applied spots often inaccurately covering all-black airframe. Imitation of paint strokes, be it a spray gun or brush, I made with acrylic paints using a brush. I also made paint scratches with a brush and black acrylic colour.
The advantage of the first two markings variants from the Expert Set is the lack of the stencils. They were painted-over when repainted in new colours. It speeds up the application of decals, and it is similar to the white Yak-1b. After decaling, I applied a transparent varnish and added some weathering. The whole process of building and painting was not as fast as with my Yak-1b, but I enjoyed much more it's painting with both airbrush and brush. I regret a bit that at the assembly stage, I did not decide to use transparent position lights. I would add little to the works, and I would avoid a few bitter comments during the modelling club meeting 🙂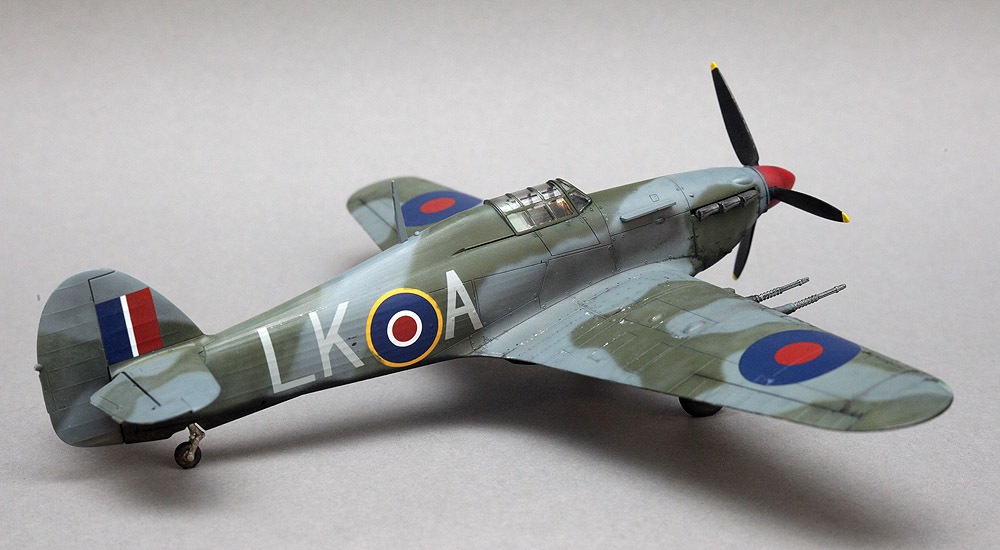 ---
You may be interested in: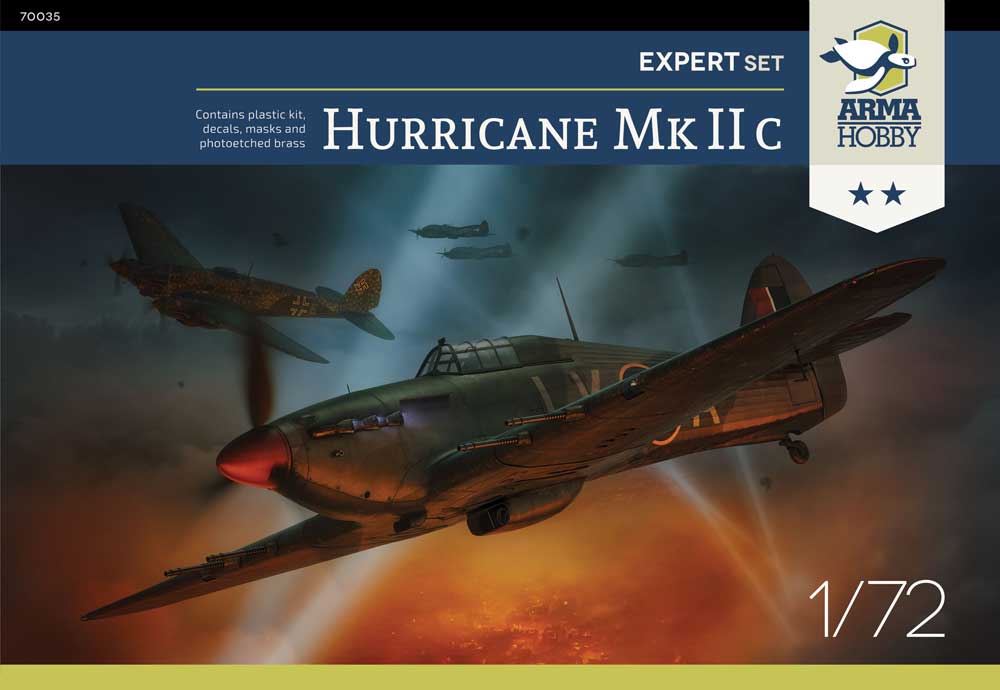 Models and accessories for Hurricane in Arma Hobby link:
Hurricane Mk I, Hurricane Mk I trop, Hurricane Mk I Navy Colours, Hurricane Mk IIc and Mk IIc trop
Expert Set series with accessories and basic Model Kit series.
This post is also available in:

polski