The latest model of Fokker E.V from Arma Hobby goes to our Gallery at www.armahobbynews.pl. I plan to build a few Fokkers, so the original painting of the first plane of Polish aviation went first. This construction of kit was meant to test build and facilitate the construction of further models based on the new AH plastic parts.
Model Fokker E.V Expert Set
Because I designed this model, the presented miniature is in a way my work from the beginning to the end (of course with the participation of Grzegorz Mazurowski). Apart from the design and implementation (professional) phase, it is also important for me to build a ready model that is to complement the passion that modeling is.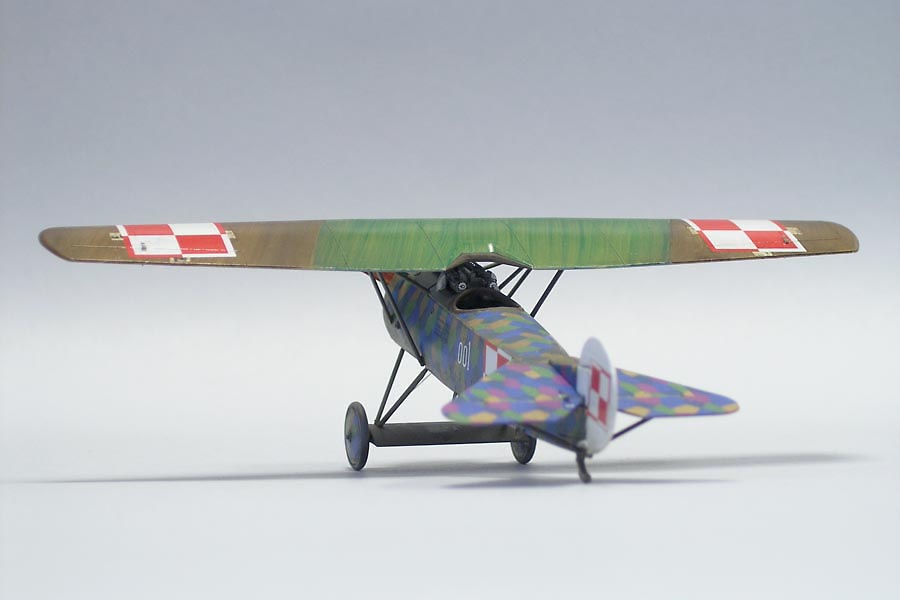 Building Arma Hobbies Fokker E.V model kit
I will not fully describe the whole construction process, because pictures would best express it, and I did not do it during the process. At the next Fokker I will try to do a tutorial on how to go through the biggest challenges of this model and what tricks to use to make the final effect satisfactory. Modeling of aircraft from the beginning of aviation is also specific and is based on slightly different stages than other models. This is due to the openwork design and wide use of decals or color variations of these openwork elements.
Photos of built Fokker from Arma Hobby
You can see the model in the pictures below. For this effect I needed two weeks of work in the evenings in breaks between other models. The time given to me seems comparable to other modelers who have already presented already glued Fokker. One can be viewed on the MODELWORK forum and the other one was seen at the IPMS WARSZAWA meeting.
See more on Lozenge printed fabric used in Fokker E.V link
Fokker E.V wing
See more on Fokker E.V wing link
---
Reklama
Buy Fokker E.V model kit in Arma Hobby
---
This post is also available in:

polski