Next PZL P.7a set is recommended to more demanding modellers. Included are four markings options, photoetched fret and windscreen/wheel masks. See all colour schemes included in PZL P.7a Expert Set!
Photoetched parts and masks
Photoetched parts fret you may know from  PZL P.7a Deluxe Set. Also included are pre-cut vinyl masks produced by P-Mask.
Camouflage and Markings
As usual Expert Set includes four colour schemes. Two are from 2nd air Regiment from Cracow. That unit was involved in P.7a evaluation tests and 123 Squadron was granted PZL logo as unit insignia. Both airplanes are well know from photo taken on Warsaw Air Meet in 1935. Second airplane is especially interested because P.11a/c windscreen mounted.
Next two colors are from training units. Most of Polish WW2 aces have trained with P.7a before war. Second one is attributed to Witoldowi Urbanowicz who was air combat instructor in Aviation Officer's school inDęblin. Urbanowicz is well known as commander of 303 Polish Squadron RAF, top scoring unit of Battle of Britain.
See PZL P.7a colours and markings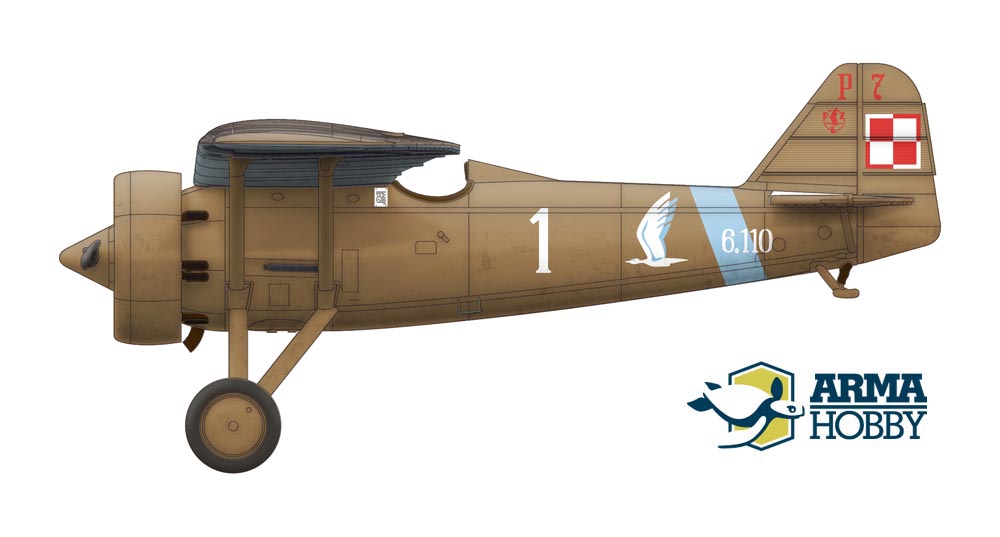 PZL P.7a, 123. Fighter Squadron from Cracow. Airplane of the Squadron commander, Cpt.  Mieczysław Wiórkiewicz, 1935-1936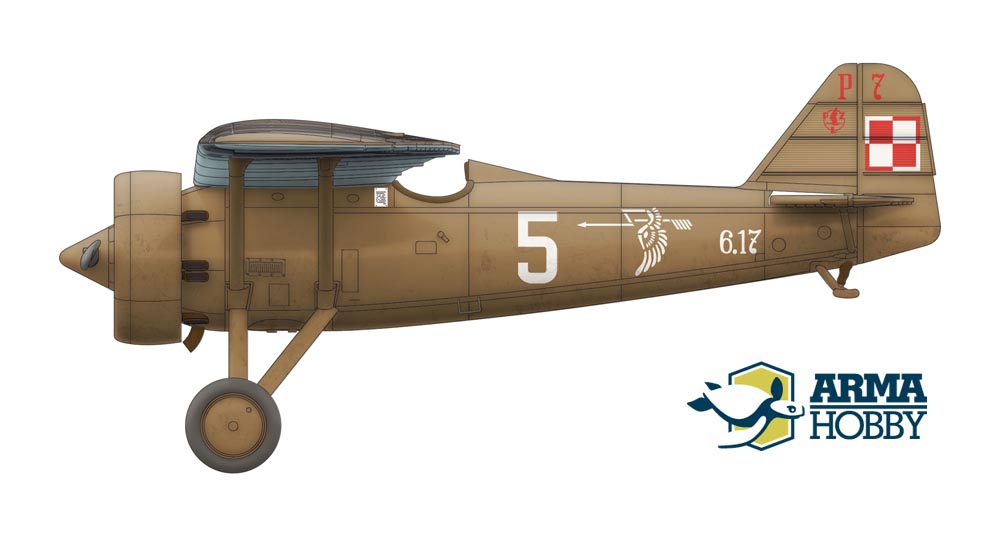 PZL P.7a, 121. Fighter Squadron from Cracow. 1935-1936. Airplane with P.11c windscreen (included in kit) see more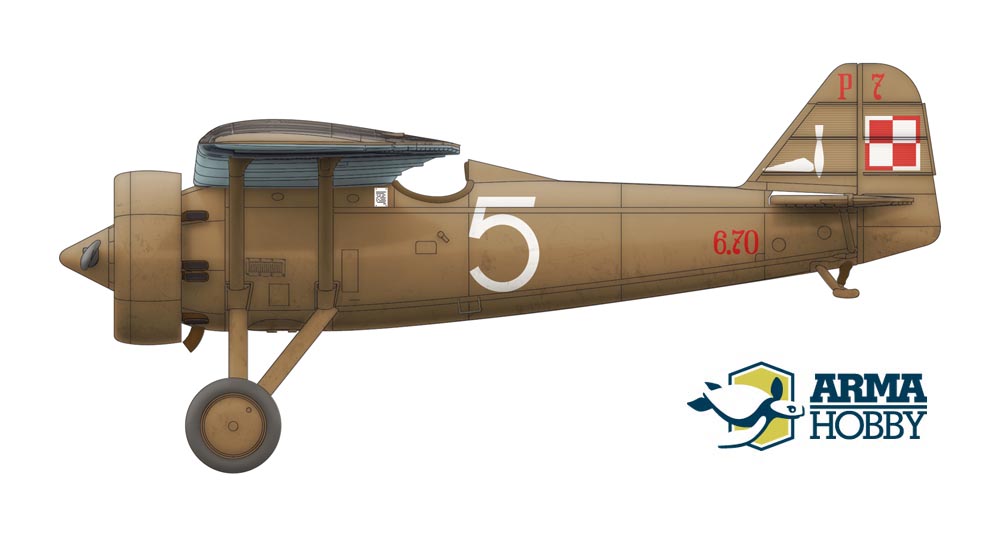 PZL P.7a, Air Gunnery and Bombing School from Grudziądz. 1935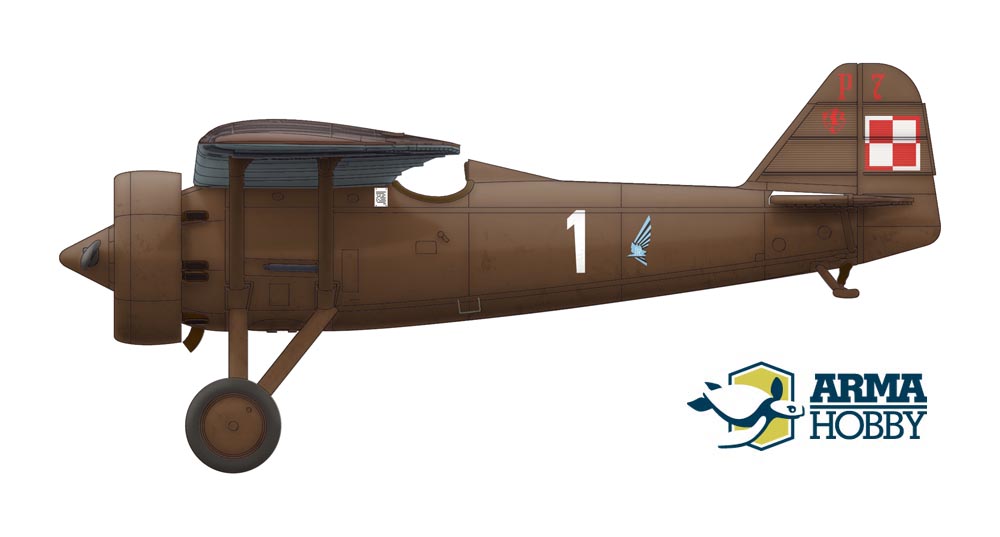 PZL P.7a, Air Force Cadet Officer's School at Dęblin. Airplane attributed to Witold Urbanowicz. 1938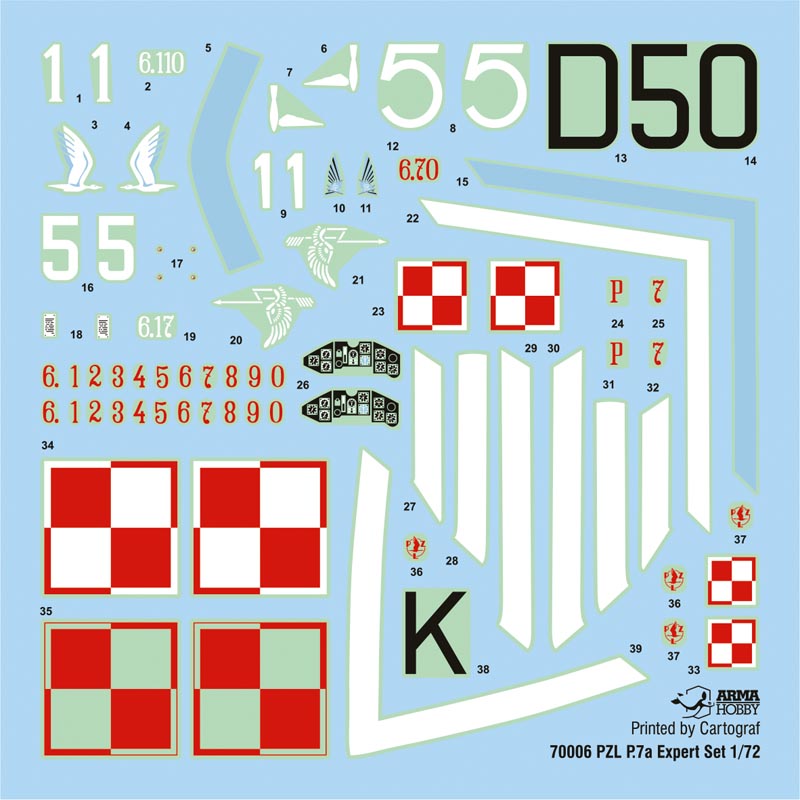 Decals are printed by Cartograf. Prnting quality is exceptional!
See model kitl PZL P.7a Expert Set in Arma Hobby
Please share your questions or comments belowe.
This post is also available in:

polski