Here is my 1/72nd Arma Hobby Wildcat Mk.VI (FM-2), JV699/J-F, 846 NAS Fighter Flight, HMS Trumpeter, late 1944, …. and what a superb model kit it is!
Although 846 NAS was an Avenger unit, most anti-submarine units embarked upon Escort Carriers had their own Fighter Flight attached for defensive purposes and to support U-Boat attacks and this Wildcat was one of 8 aircraft which joined the flight having been transferred in from 852 NAS to replace the previous Wildcat Mk.V`s. They joined 846 NAS`s 12 Avengers aboard HMS Trumpeter for operations off the Norwegian coast from September 1944 onwards until the end of the war, with one convoy escorted to Russia too.
The new Arma Wildcat kits are at the cutting edge of kit quality and are now the go to kit. This one was built straight from the box using the kit decals and it was brush painted.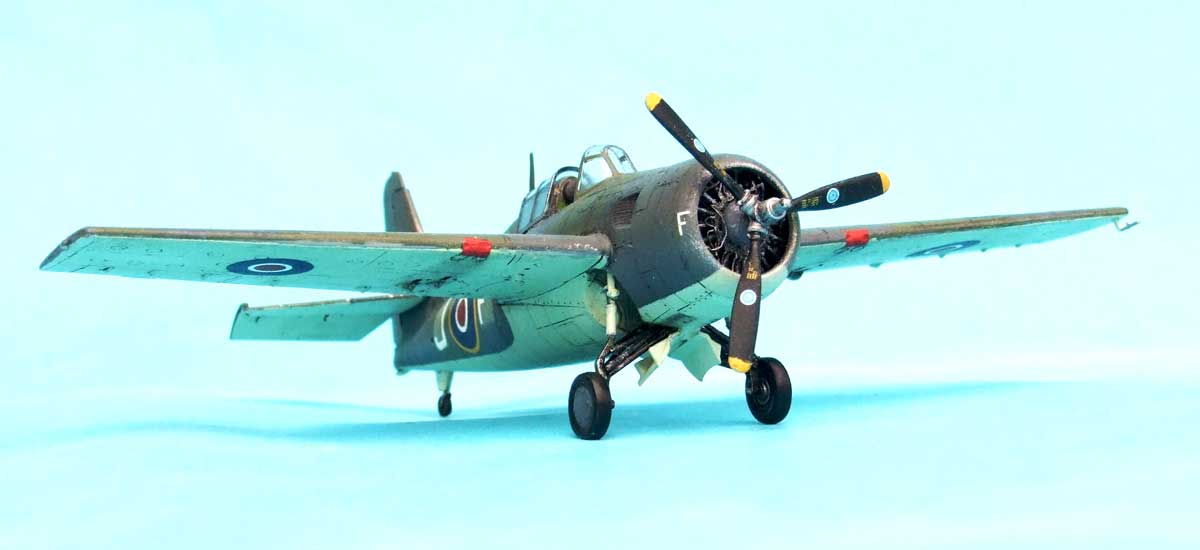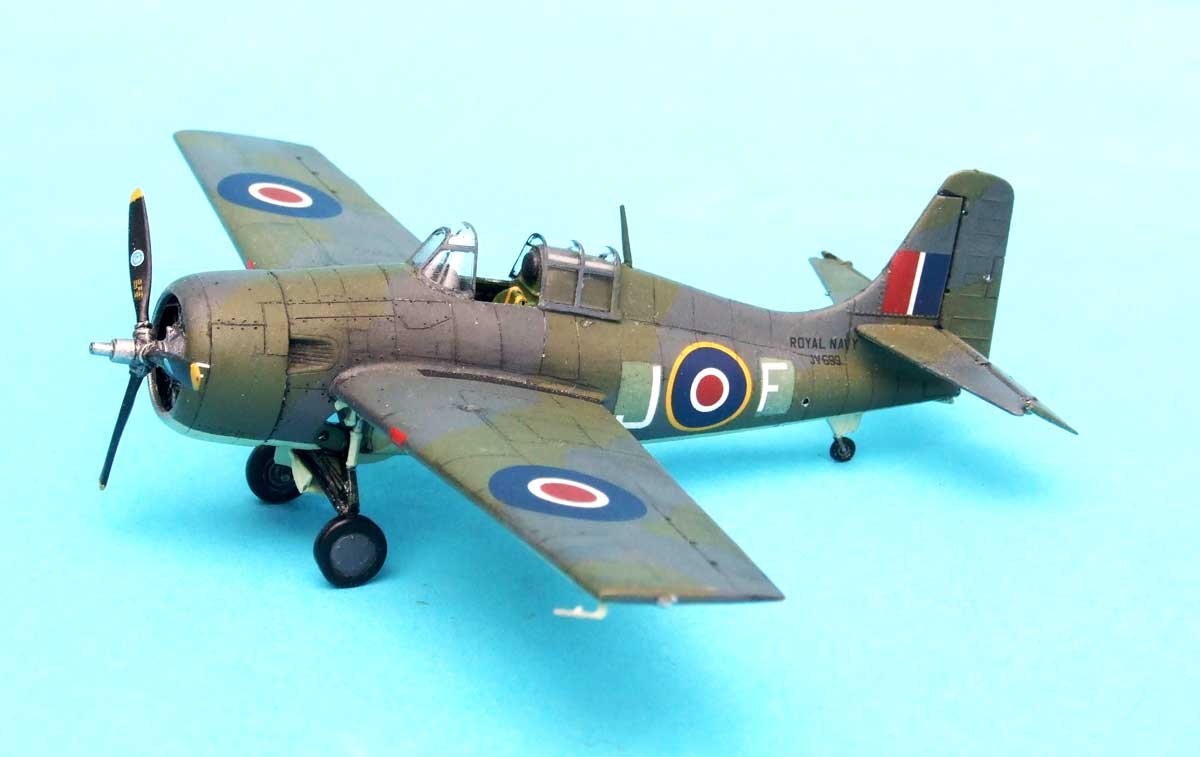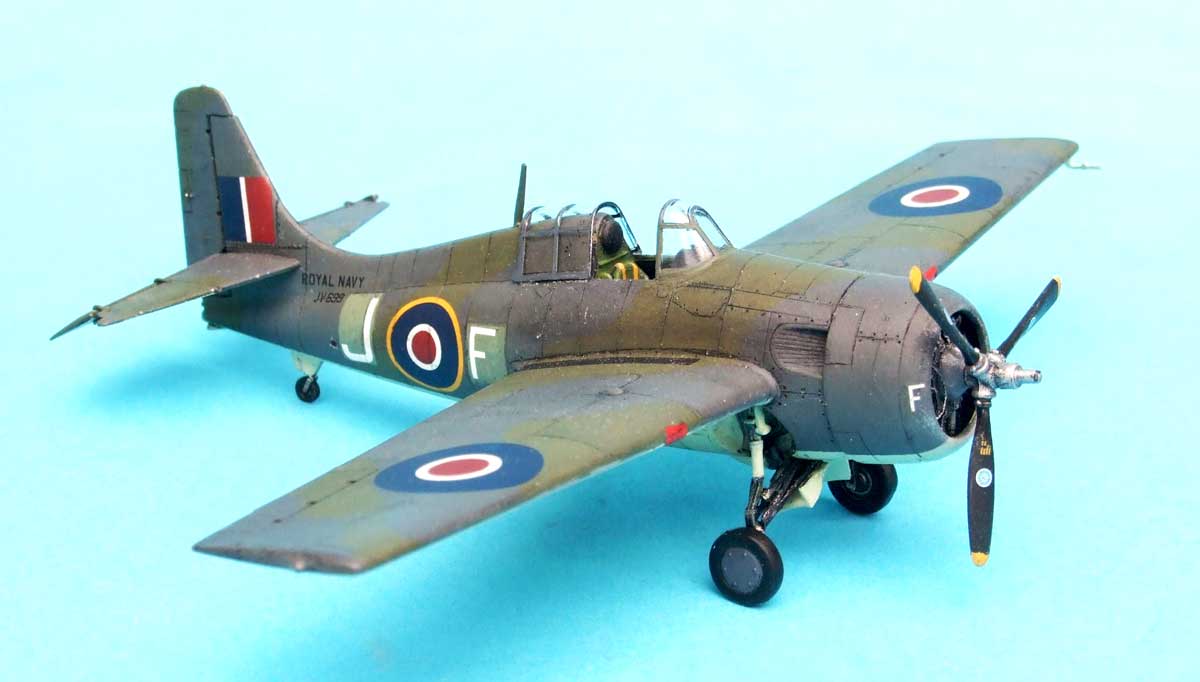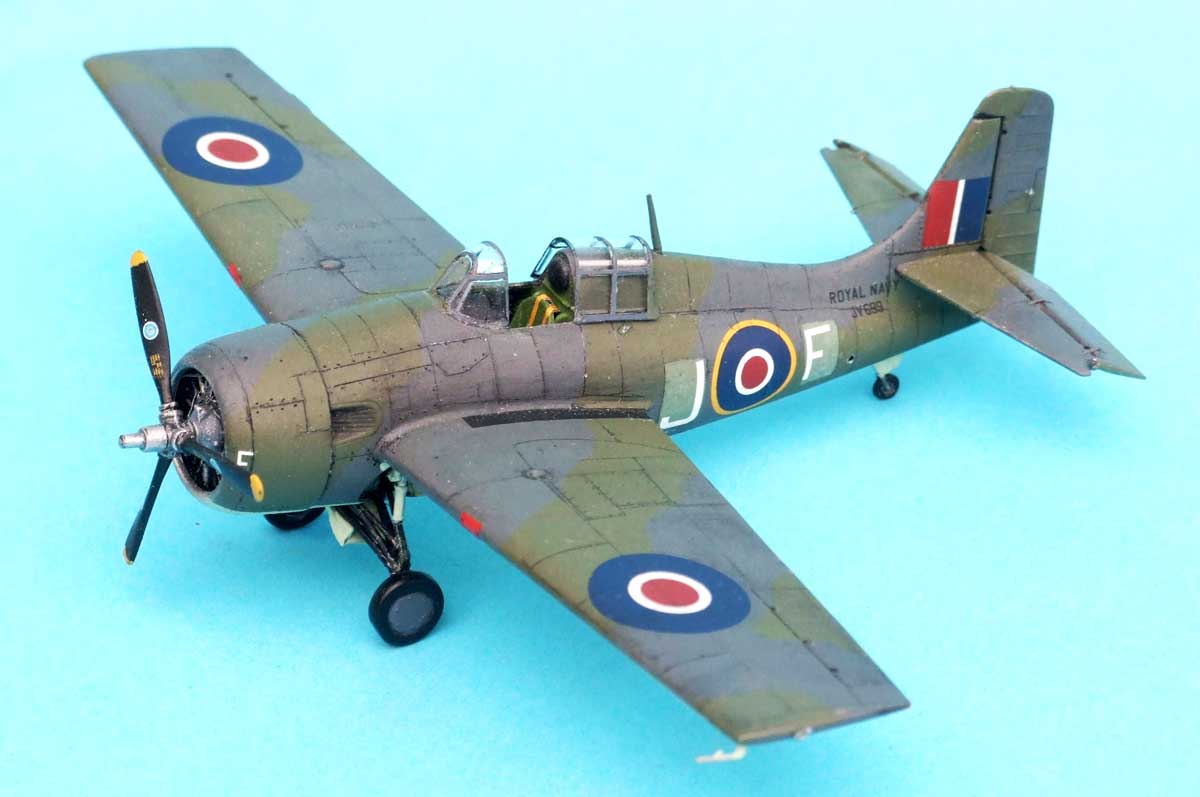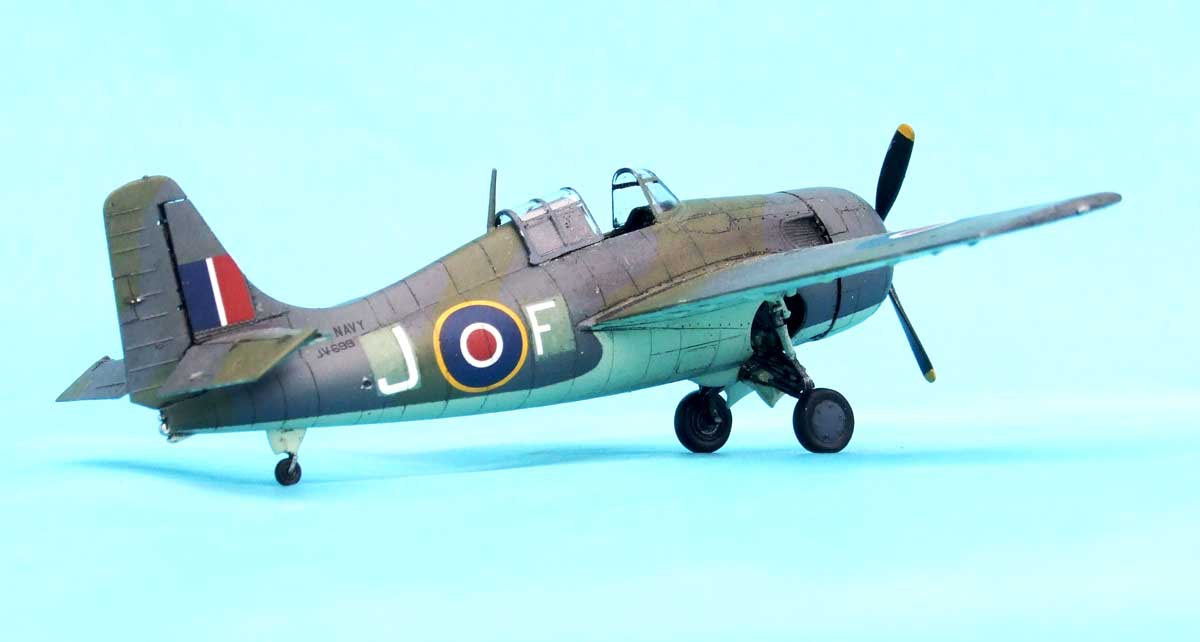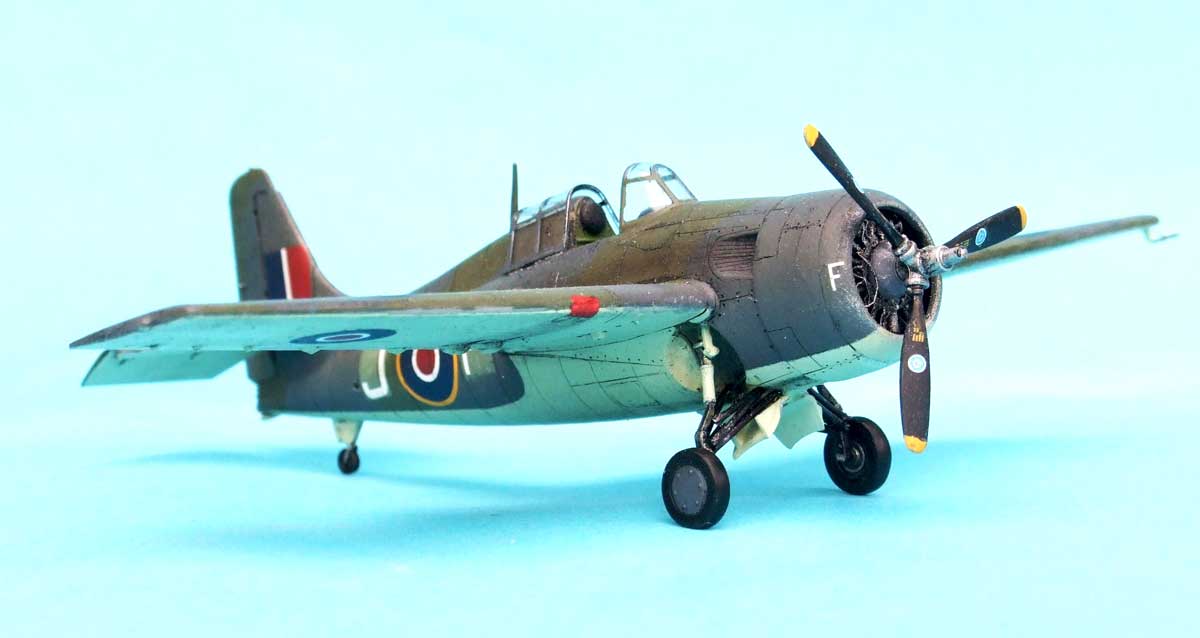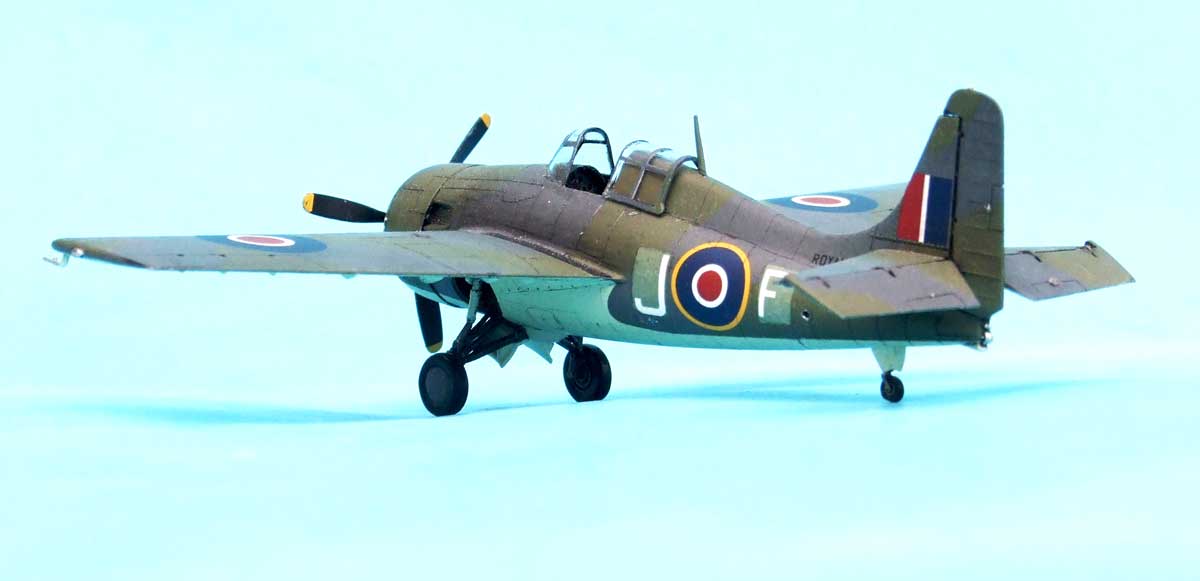 You may be interested also in:
Wildcat VI kit with Royal Navy markings in Arma Hobby webstore here
This post is also available in:

polski