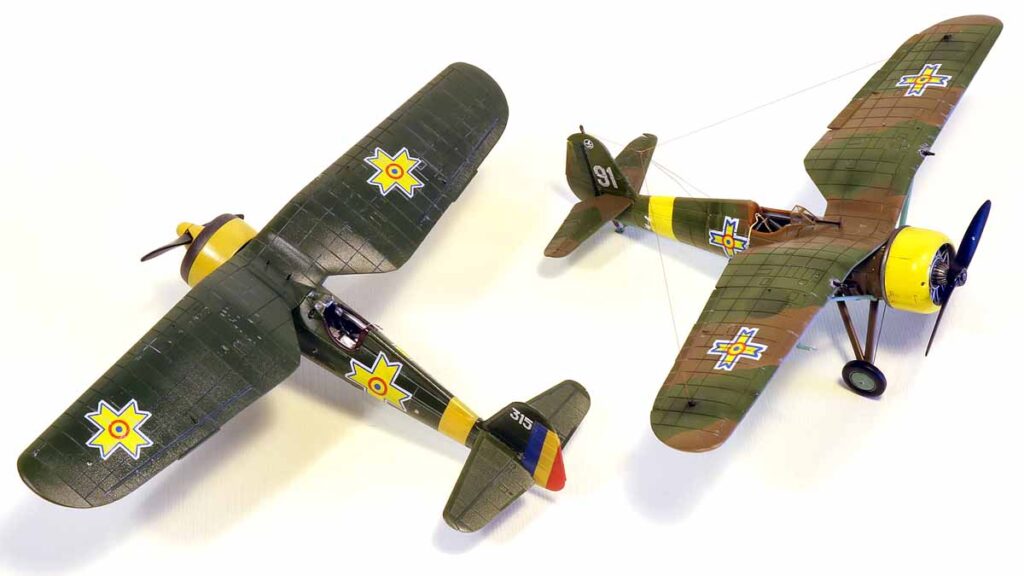 The next Arma Hobby models in Romanian colors made by Iulian Macovei are P.11c and P.11f. See photos and read how these interesting replicas were made.
For me, the PZL P.11 has a special place among all other models and airplanes. I still have faint memories of the silver model – paint was unheard-of back then – build by my father, out of a Polish kit, adorned with the Kosciuszko badge. A decade later – early 90 – I had the chance to visit Krakow Aviation Museum – actually the very first aviation museum I ever visited – and the P.11 impressed me most although the Spitfire was sitting near-by. Romanian Air Force never had Spitfires, only P.11.

Needless to say, I was thrilled when ArmaHobby announced their P.11 and having already built the P.7 I was convinced it will be something different than previous offerings. Not one but three kits ended-up in my stash and very soon on my workbench. I've built the first kit (the Expert Set ref. 70015) almost OOB, only the decals were from the spare box – a Romanian machine, of course. The model represents an airplane used in a training school, around 1942-1943.

Building of the P.11c was straight forward and the end result satisfied me enough to try something different on the second model – a conversion to P.11f – a version that was only produced in Romania under license and only used by Royal Romanian Air Force. Specific P.11f parts (engine, cowling, exhaust, propellor) were sourced out of the spare box. Minimum scratch was needed to detail the engine and the supporting structure. Rivets were added on the fuselage with a riveting wheel although raised ones (as decals) would have been better suited. Lower fuselage reinforcing strip was represented with the help of adhesive foil. Again, the decals were sourced from the spares. The model represents a machine of the Escadrila 43 (43rd Squadron) / Grupul 3 Vanatoare (3rd Fighter Group) at the beginning of the 1941 campaign to liberate Bessarabia.

Third kit is still in the stash and for the moment moved lower in the priority list. The bigger brother (P.11c in 48th scale) taking the place instead.
PZL P.11c 1/72
IAR P.11f 1/72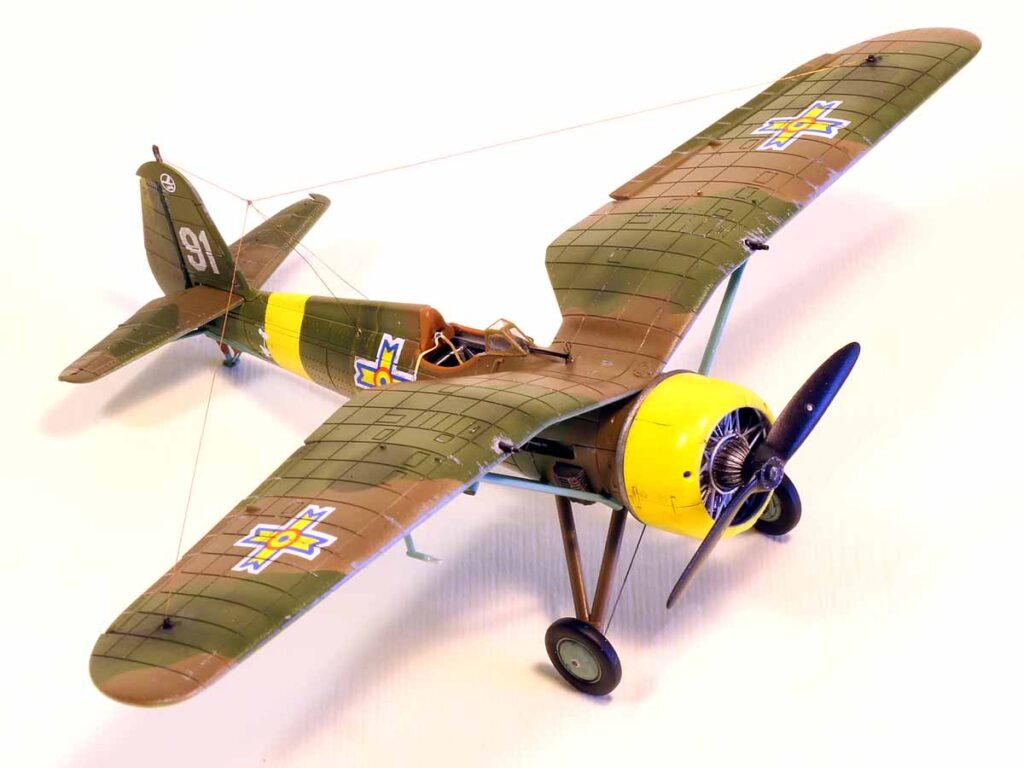 See also:
This post is also available in:

polski