Assembly instruction for Yak-1b Expert Set is a small booklet. It contains building sequence as well as six colour and markings schemes. And like in other human written prints, it has some minor errors. See a whole instruction with its correction.
The first error is in assembly sequence drawings. When glueing wheel to wheel legs, it is shown opposite side, plain one without hole for the shaft. Hopefully, most modellers will glue it well intuitionally.
The second error is a quite Freudian mistake. In Yak-1b No 13, pilots first name is wrong. It should be Hugo O'Brien but is printed "Patrick". He was a Polish aviator of Irish descent. So by mistake, he got the most popular Irish first name.
We are sure that modellers will build Yak models well despite some instruction errors.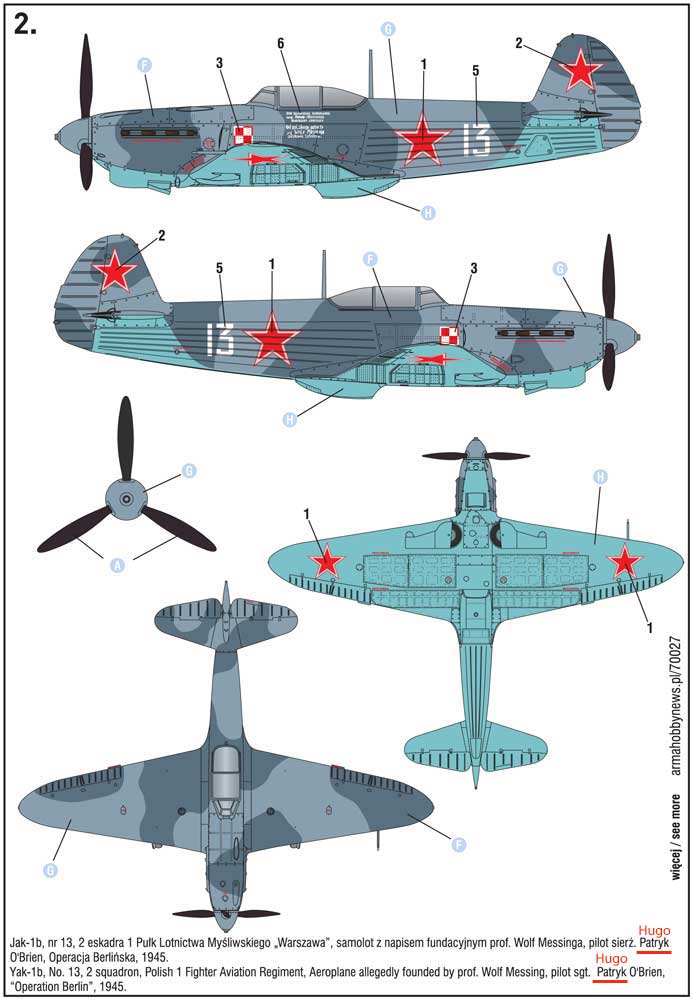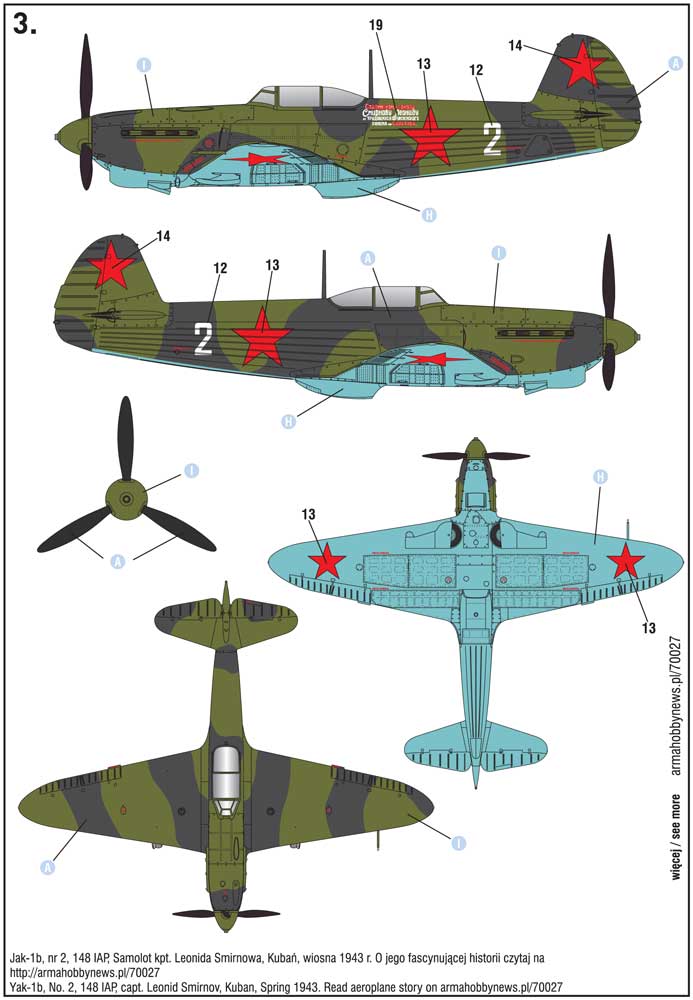 ---
You may be interested:
---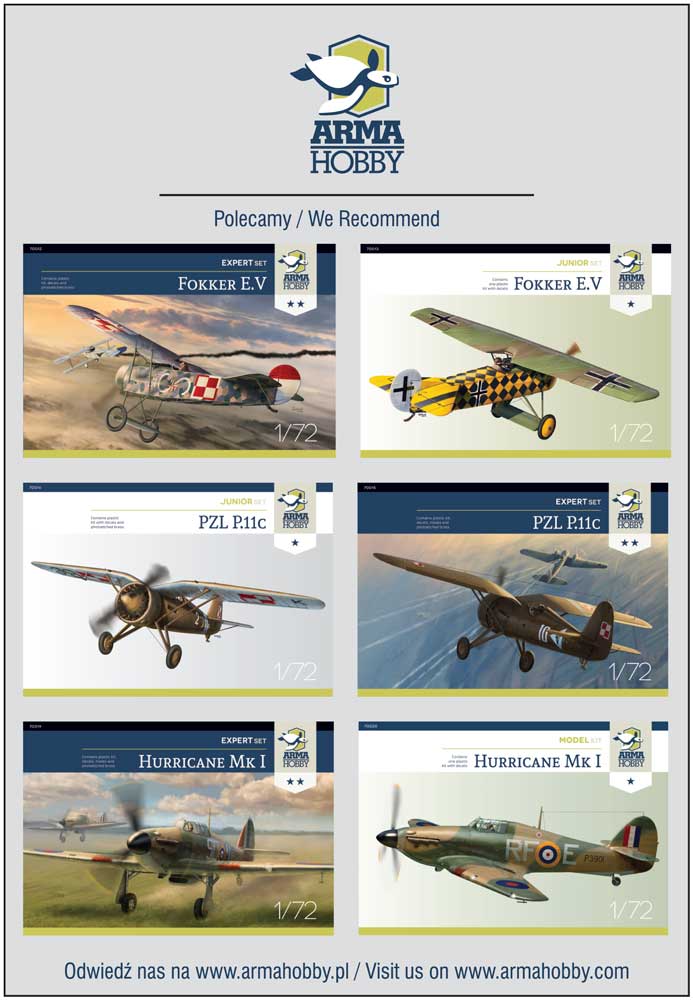 This post is also available in:

polski