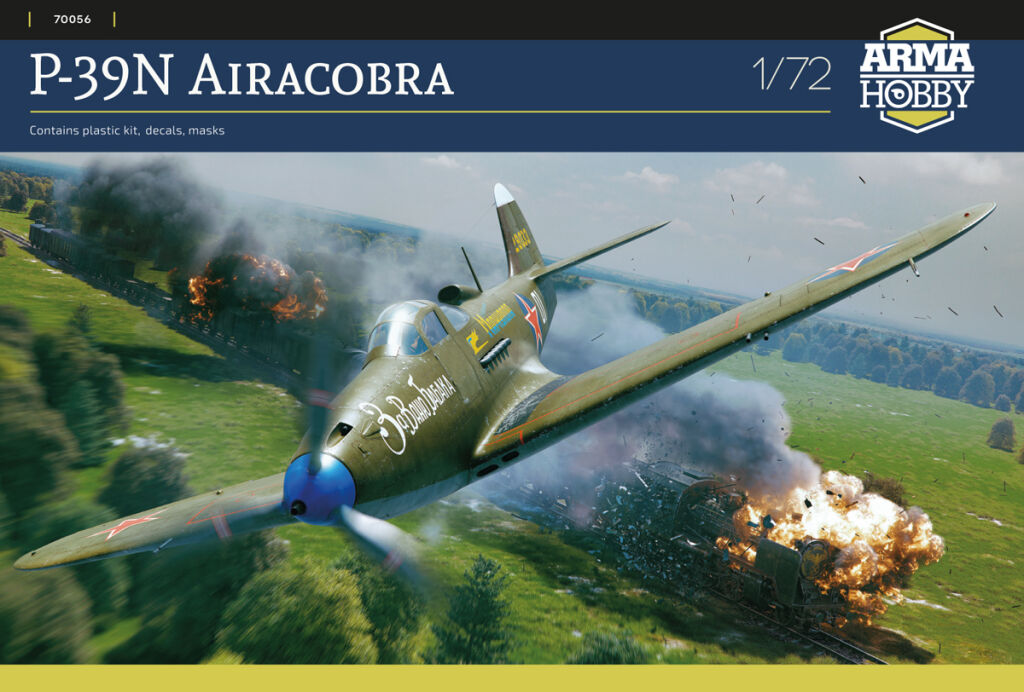 Our newest boxart is Airacobra "01" "From the students of Mariupol" – the personal plane of Ivan Babak – a Ukrainian teacher who became a fighter ace of the Guards Regiment of the USSR Air Force.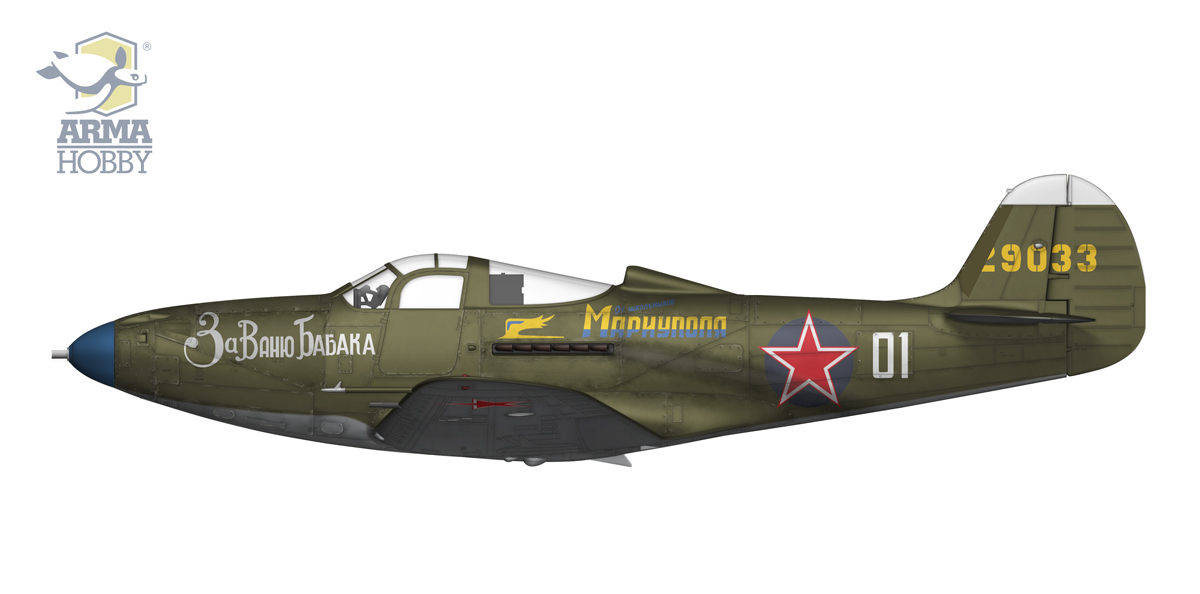 The pilot, whose record included 35 individual and 5 shared kills, was particularly distinguished in 1943 in the battle of Mariupol, in the ranks of the famous 100th Guards Fighter Regiment (GIAP). In a reconnaissance flight, he detected trains used by the Germans to transport Ukrainian girls to slave labour, and then, together with his colleagues, he shot their locomotives, thwarting this undertaking. After the liberation, the grateful inhabitants of the city presented Babak with a personal Airacobra with a dedication "from the students of Mariupol", additionally decorated with the silhouette of Nike, the goddess of victory.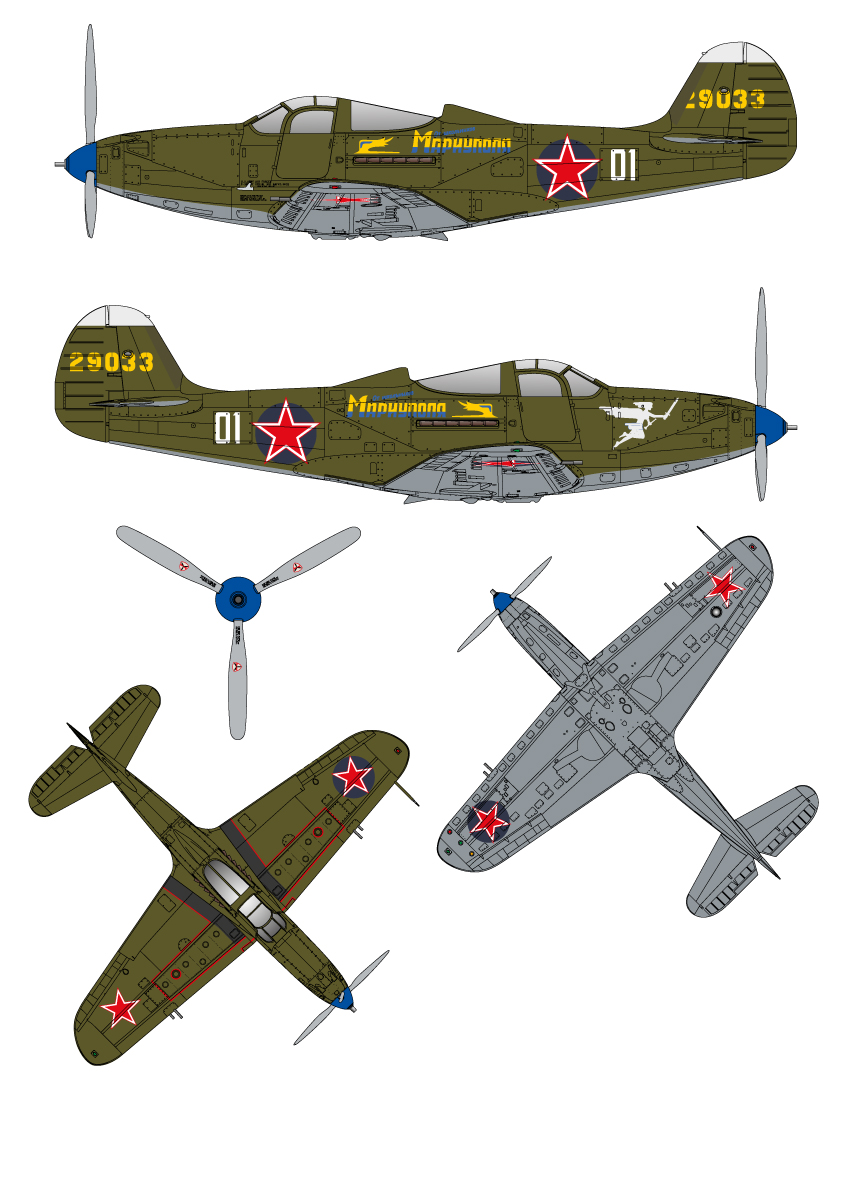 The illustration on the box of our model kit shows this aircraft in a later marking scheme, from the spring of 1945 when Ivan Babak was promoted to the commander of the 16th GIAP. His Airacobra was inherited by his friend from the 100th Regiment, Grigory Dolnikov. The inscription on the nose of the plane "For Vanya Babak" was painted when Babak has been shot down and Dolnikov thought he was dead (in fact Babak was taken prisoner).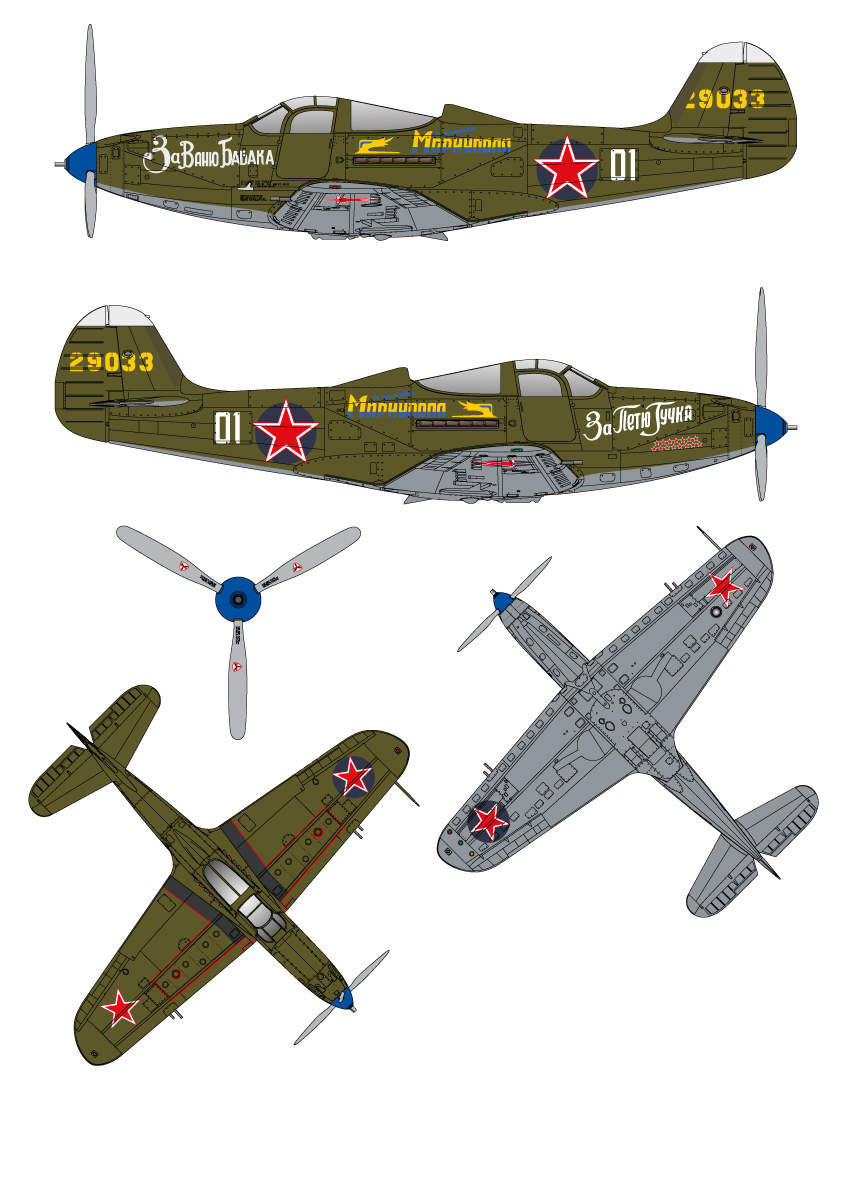 The kit includes decals for both marking variants.
Before joining the army in 1940, Ivan Babak was a teacher in Ukrainian Zaporizhzhia. He openly expressed his Ukrainian roots. His autobiographical book "Stars on Wings", published in the USSR in 1981, begins with the words: "…Near the city of Nikopol, where in the times of the Zaporizhian Sich, Bohdan Khmelnytsky was elected supreme-commander of the Cossack army, along the banks of the small Chortomlyk river, stretched a long and narrow Ivan's family village of Oleksyivka."
After the war, Ivan Babak returned to teaching in Poltava, Ukraine.
We will write more about this extraordinary Ukrainian aviator and his plane soon in #Armastory!
Order in Medal Promotion: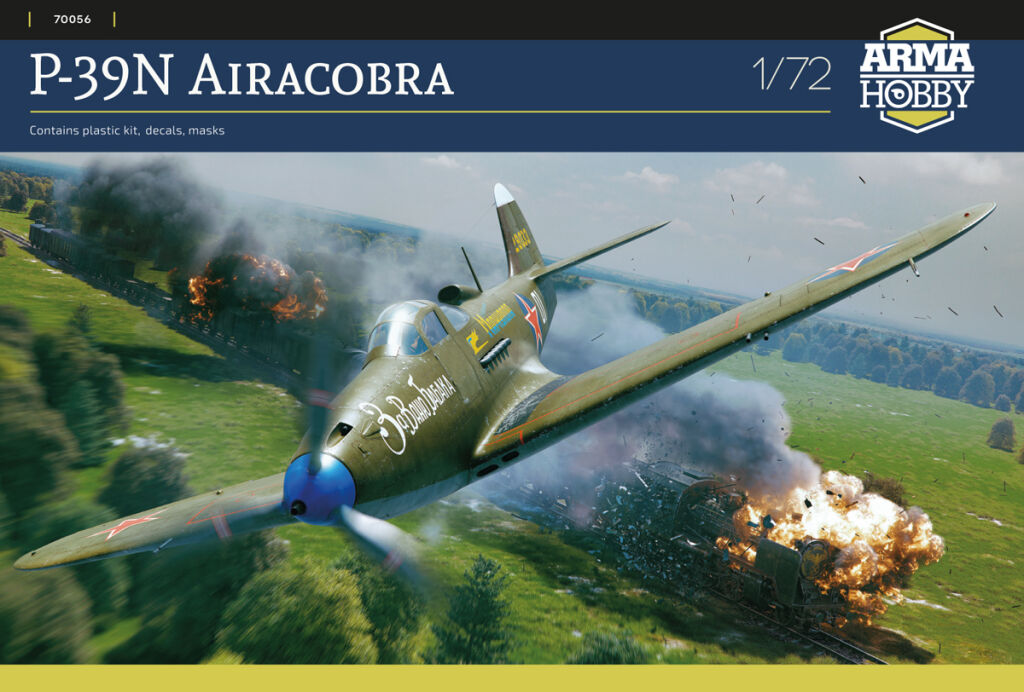 Check also:
This post is also available in:

polski