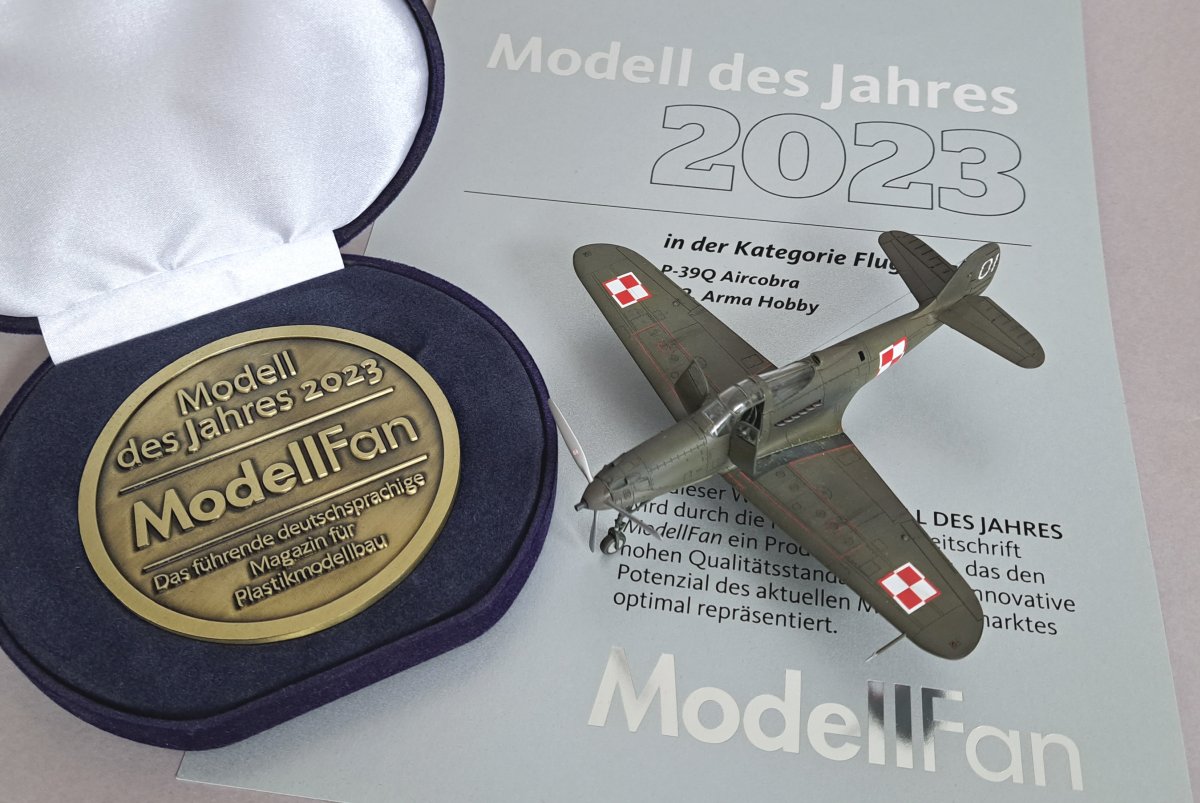 Our 1/72 scale P-39 Airacobra model kit received the "Model of the Year 2023" medal!
This prestigious title (German: "Modell des Jahres") is awarded by the editors of the German magazine "Modell Fan" every year at the International Fair in Nuremberg. It is won by the world's leading modelling companies for the best products in the industry!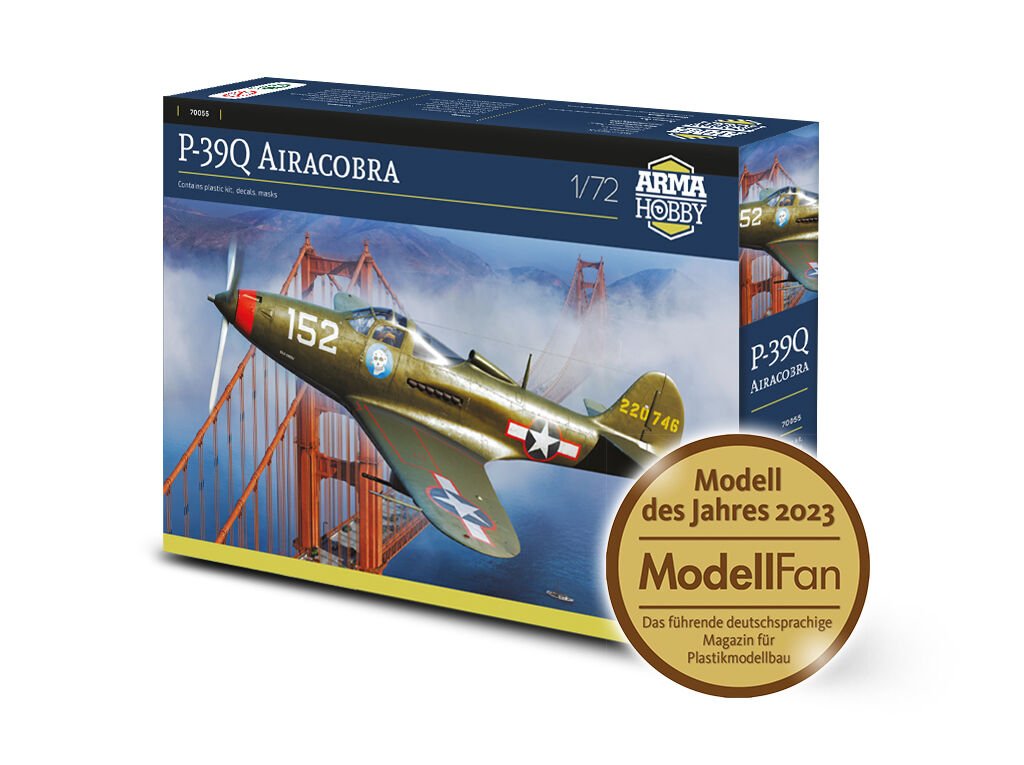 The medal won by Airacobra is not the first such distinction for a small team of the Polish company Arma Hobby!
Previously awarded model kits:
P-51B/C Mustang 1/72 (2022)
Yak-1b 1/72 (2020)
Grumman F2F-1 (2016) (resin kit – Attack Squadron brand)
F8F Bearcat (2015) (resin kit – Attack Squadron brand)
Polish Soldier Figure Berlin 1945 – (2011) (Adalbertus brand).
We are very proud and happy to receive another award. Our Airacobra is a model kit of the famous aircraft that gives the modeller a lot of possibilities. We designed it in such a way that, already built "out of the box", it allows you to quickly enjoy a well-detailed model with beautiful shapes and a rich interior. It even comes with steel balls to help you precisely balance the Cobra so it stands in its typicall position on the front wheel.
Medal Promotion!
We want to celebrate winning the medal, which has just arrived at our office, with modellers – in two ways: a model kit of the new version of the Airacobra, the P-39N, and a special "Medal Promotion", which includes, above all, medal-winning Airacobras, but not only!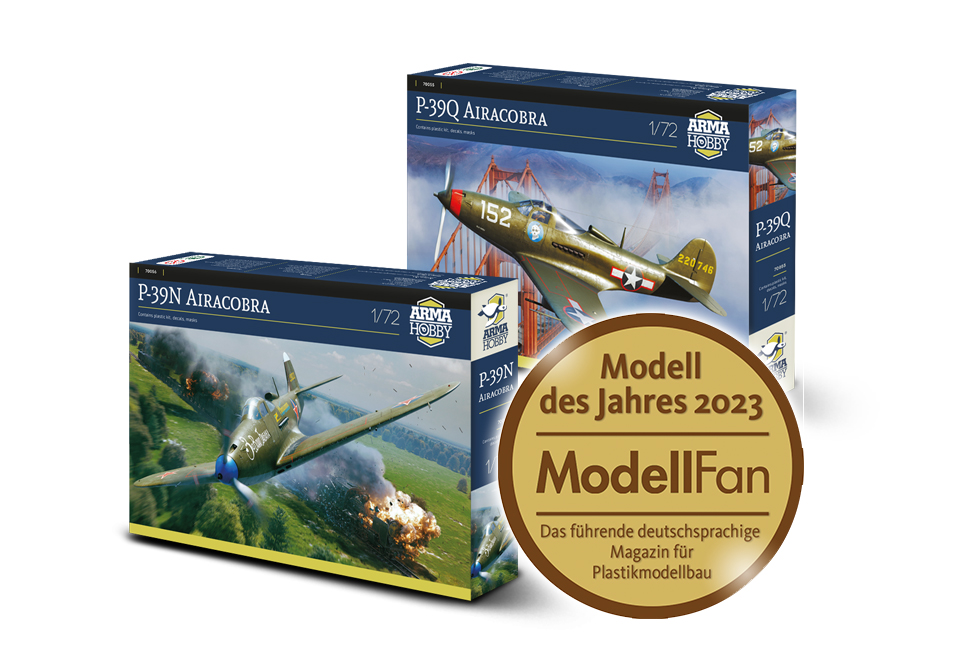 We offer the following sets in the promotion:
The promotion lasts until the release of the P-39N Airacobra (70056) – planned before the end of March.
Order in Medal Promotion: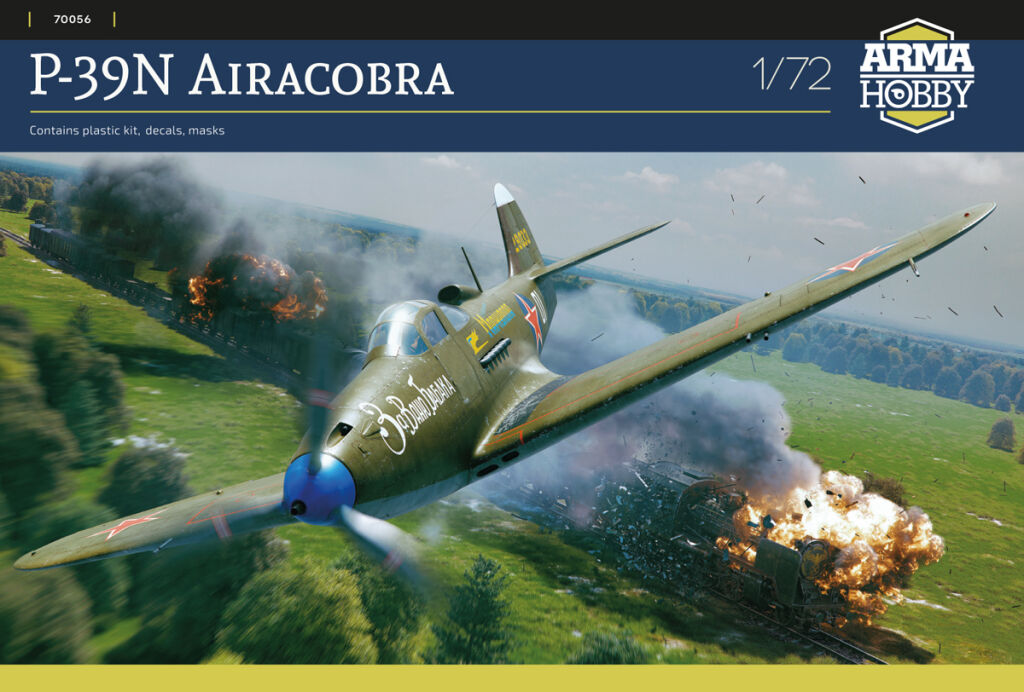 Check also:
This post is also available in:

polski