We are starting the series of #Armastories about Ki-84 Hayate fighters in Japanese Army Air Corps Special Attack Units, the Shimbu-tai. These units, in the West often called "kamikaze", were not prepared to use bombs or torpedoes but to hit the enemy ships directly with piloted aeroplanes.
Editor's note: Modern and effective Ki-84 Hayate fighters were not primary equipment of the Shimbu-tai, as too precious to be lost in attacks. More often Hayates were used as Shimbu-tai escort, however, in the final period of the war, even these planes became considered necessary for Special Attack missions, as it turned out that older aeroplanes are unable to break US fleet defence, or due to lack of other aeroplanes.
Today we present an extremely interesting and long-forgotten unit: the 195th Shimbu-tai, described by Japanese modeller and researcher Hisao Saito. The article is illustrated with previously unpublished photos, and the 195th marking, included in the Arma Hobby 1/72 Ki-84 Special Attack Units model kit was never available in any model kit before!
Hisao Saito wrote:
195th Shimbu-tai was organized with the intention to be used against U.S. forces landing operations on mainland of Japan.

For the mainland decisive battle, the Japanese Army Air Corps organized 355 special attack squadrons, many of which consisted of six aircraft. These are called Standby Special Attack Forces.
195th tai was organized in Akeno and trained while moving from Kitaise to Kumamoto airfield. Many Shimbu-tai had individual unit names, and 195th tai was called "Hayate-tai".
Ki-84 Hayate – recenzja z japońskiego magazynu "Scale Aviation"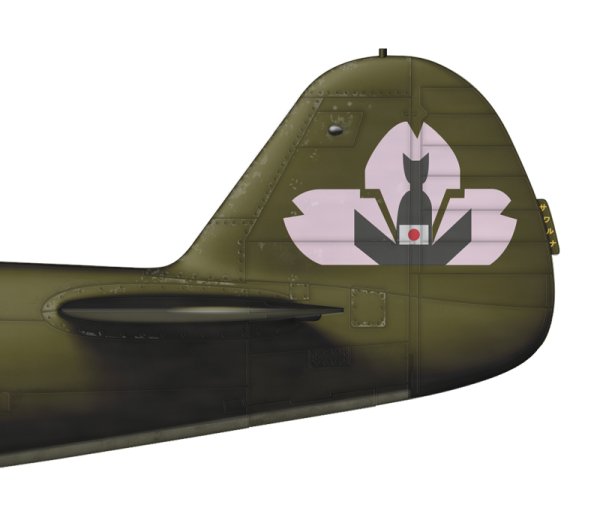 The 195tai marking is a bomb painted over cherry blossom, representing the scene of an enemy ship sinking. This marking was designed by Sergeant Kawashima of the unit.

195tai met the end of the war in Kumamoto, Kyushu, and they were never ordered to perform their sortie to death.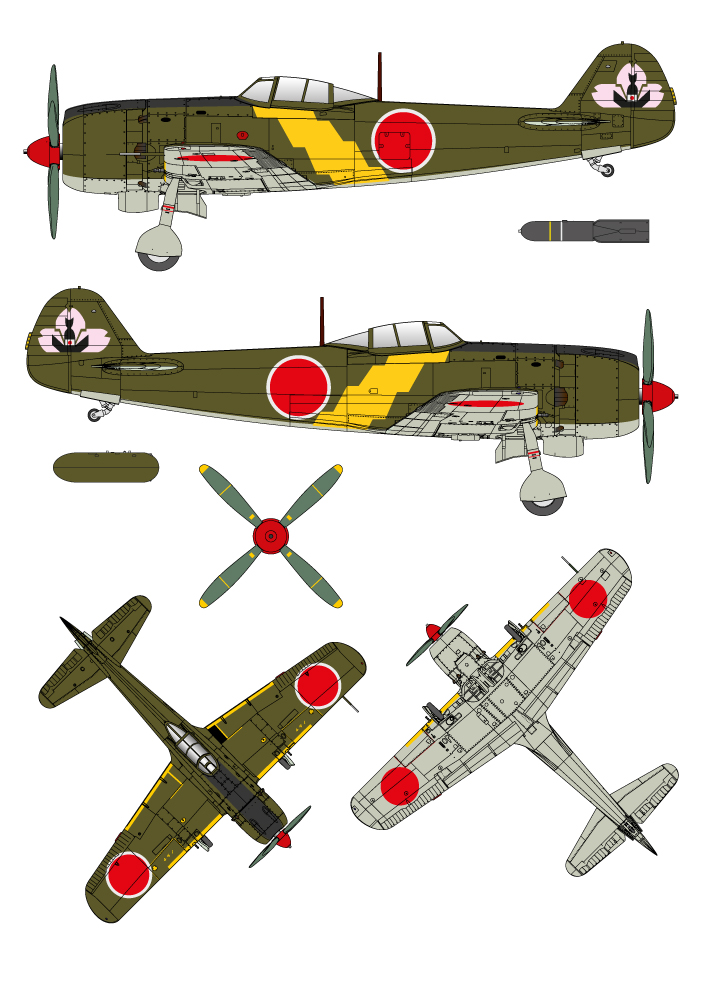 Standby special attack units have hardly been studied by Japanese aviation historians.

However, we must not forget that many of them waited in planes decorated with special markings, ready to give up their lives for their country.
The Author would like to thank Mr. Eiji Funaki and Mr. Jin Kamakari, who acted as his intermediary, for showing him these precious photos.

Photo © Eiji Funaki and are published with his permission. Eiji Funaki was a member of 195 Shinbu-tai and was a second lieutenant.
Check also:
Order Ki-84 Hayate Special Attack Units kit in the Armahobby.com online!
This post is also available in:

polski