Sebastian Nocoń – a skilled Polish modeller and blogger – has built already the 4th Arma Hobby kit. This time it is Wildcat FM-2 in US Pacific three-colour camouflage from the USS Gambier Bay aircraft carrier. His model is stunning!
Look at the photo gallery and read Sebastian's comments about the model.
Sebastian wrote:
I am sending pictures of a Wildcat I've just built. As this is not the first Arma Hobby kit I have built, I was sure I could expect a stress-free build and well … I wasn't wrong at all. I have very good memories of the time spent with this kit. Although the kit is carefully designed, I decided to add the riveting, the rest of the kit details met my requirements in 100% or even more. The details inside the cockpit look phenomenal. The idea of decals for the side panels is brilliant! Especially that plastic parts are rich in three-dimensional details. It looks much better than flat photo-etched parts.

I decided to finish the kit as FM-2 Wildcat BuNo 16262/B19 from the USS Gambier Bay aircraft carrier as I liked the three-colour camouflage and the unusual darker areas on the wings visible in the preserved photos of this aircraft. After quite a long discussion on one of the modeling forums, we came to the conclusion that this is the effect of polishing the leading edges of the wings by ground crews, and this is how I tried to show it on the finished model.

I described the entire build process of the model in a few episodes on my blog Z aptekarską precyzją (With apothecary's precision). The text is in Polish, but the blog includes lots of photos link. On the blog, you can also find a comprehensive review of the Arma Hobby Wildcat FM-2 kit.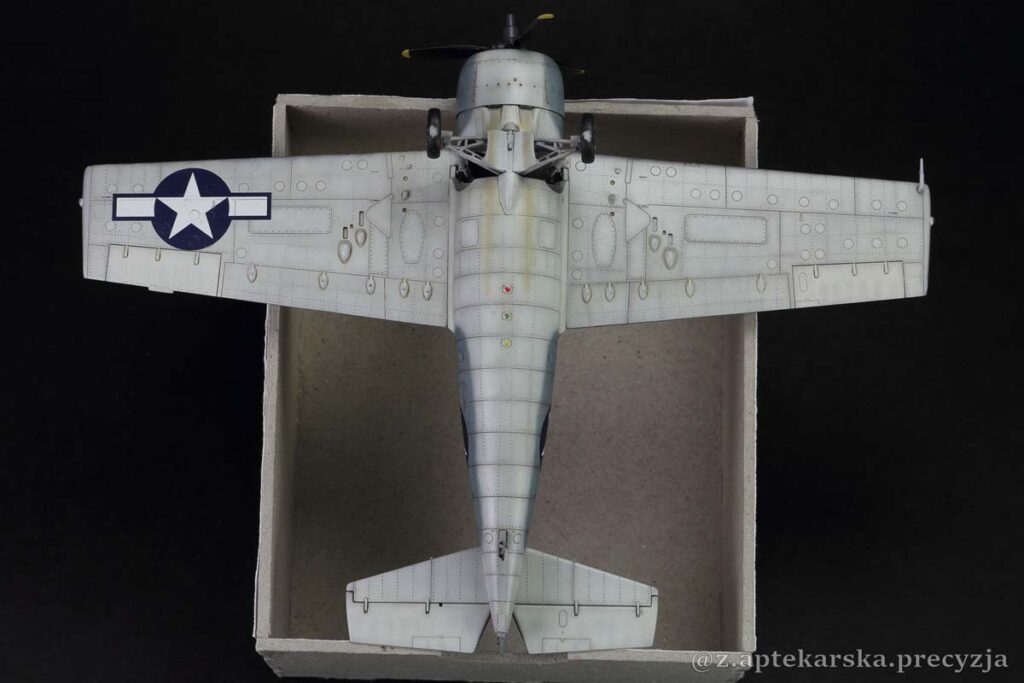 See also:
Buy FM-2 Wildcat Expert Set in Arma Hobby click.
This post is also available in:

polski