They serve in the shadow of the fighters and bombers, and their exploits escape the attention of aviation buffs. But photoreconnaissance pilots undertake an immensely difficult task, and the intelligence which they gather is oftentimes crucial for their comrades fighting on the front line.
First Lieutenant Stanley F. H. Newman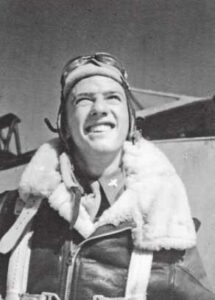 Such was the role of First Lieutenant Stanley F.H. Newman, who served with the 162nd Tactical Reconnaissance Squadron of the USAAF's 10th Photographic Reconnaissance Group, which in the spring of 1944 was stationed at Chalgrove Airfield in the county of Oxfordshire, Great Britain. Born in 1923 in Chicago, Illinois, to a Jewish family (most probably with Polish roots, as would be suggested by his name, Stanley, which is the English form of the Polish Stanisław), in 1942 he enlisted in the USAAC, and, after receiving fighter training, was posted to Ninth Air Force as a photographic reconnaissance pilot. He went on to fly 57 combat missions on the F-6C Mustang, during which he also achieved one kill. After the war he served with the 185th Fighter Squadron of the Oklahoma Air National Guard, and saw action in Korea (1952) and Vietnam (1969). In 1973, he took over command of the 137th Airlift Wing, retiring in 1983 in the rank of major-general. Stanley F. H. Newman continues to be active in the public affairs of the Oklahoma Air National Guard. In 2013, he was awarded the French Legion of Merit.
.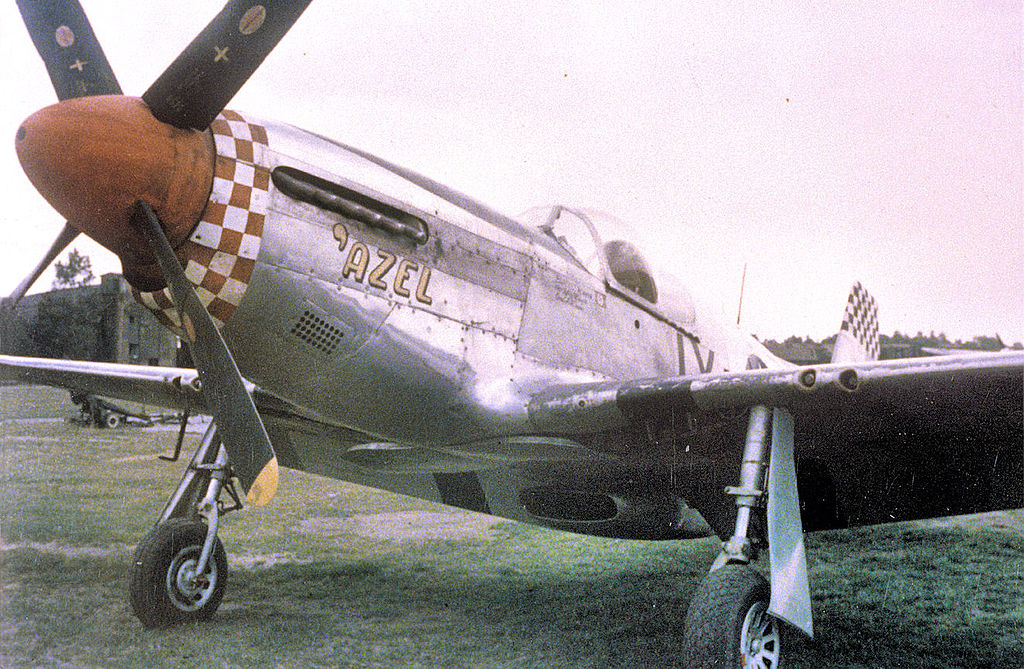 Photo-reconnaisance F-6C Mustang "Azel", Spring 1944. All photos in article are publiuc domain, Wikimedia Commons.
"MAZIE, ME and MONK" – Reconnaissance P-51B-2-NA Mustang 43-12400
The F-6C Mustang™ Named "Azel"
First Lieutenant Newman's photoreconnaissance Mustang came from the initial production series, which had been ordered already in 1942. His F-6C-1 NT was manufactured in Dallas, Texas, in 1943, and carried serial number 42-103213. Since it belonged to the first production batch, it did not have an additional tank to the rear of the cockpit (the aircraft was not fitted with a refuelling intake), however it was factory-equipped with cameras, and their openings, located in the fuselage side, are clearly visible in photographs. Modifications made to the aircraft in the field included the addition of a Malcolm hood and a fin in front of the vertical stabilizer; the latter element was typical of later production Mustangs.
On the left of the fuselage, on the engine cover, is the fighter's name, "Azel", while "Boomerang" was painted on the opposite side. Just under the cockpit is a kill marking denoting First Lieutenant Stanley Newman's sole aerial victory.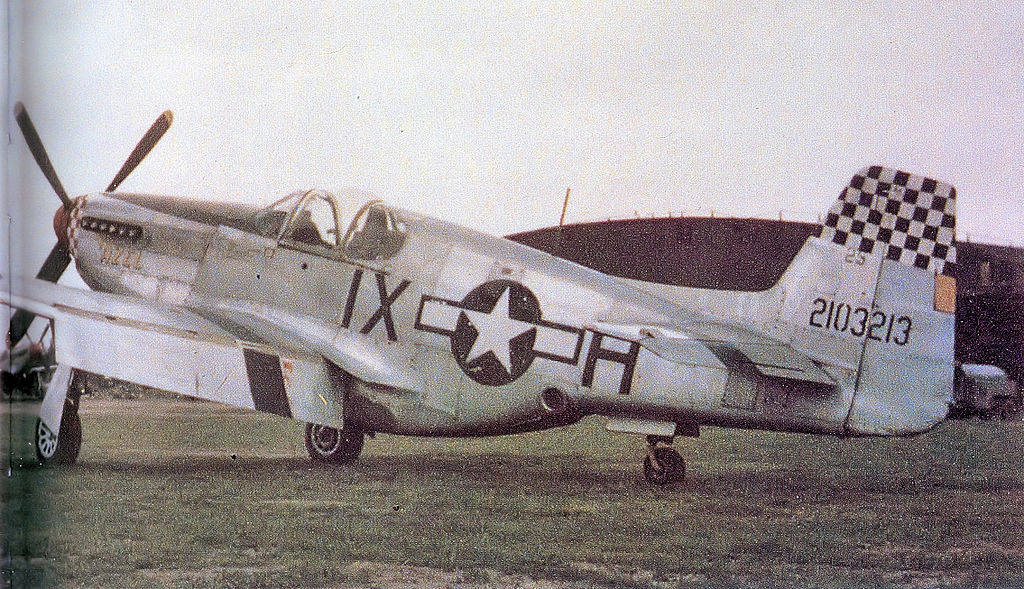 English translation by Maciek Zakrzewski
See also:
P-51 B/C Mustang™ Expert Set kit in Arma Hobby Internet Shop link
Instrukcja montażu modelu #70038 P-51 B/C Mustang™ Expert Set
"Zgłaszam jeden ME 262 zestrzelony" – historia Jerzego Mencla i jego Mustanga III
This post is also available in:

polski