Some time back I decided to assemble four Hurricanes simultaneously. Funnily enough, while my intention had been to speed up certain elements of the builds, a few others were slowed down. The first model from the set that I completed was a Hurricane in Royal Navy colours, which I have presented here.
While the sight of four models in my workshop must have been intriguing, work on the replicas was more or less trouble-free. Finally, I arrived at the most pleasant stage – painting.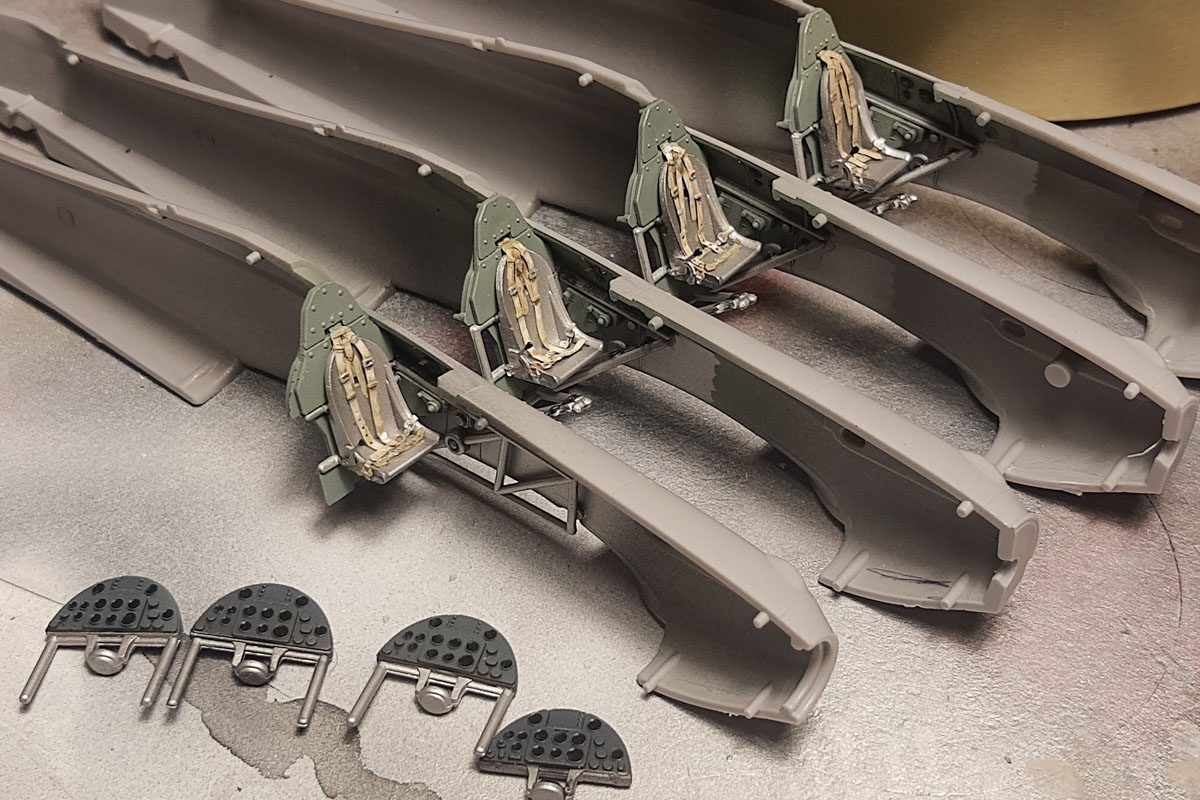 Painting the Model
The first colours which I applied to the model were standard Dark Green and Dark Earth – to its nose – and Sky to the underside. What makes this aeroplane stand apart from others is the non-typical combination of the nose in Temperate Land Scheme camouflage, which was usually used for RAF fighters, and the remainder in the Temperate Sea Scheme normally applied to aircraft of the Fleet Air Arm. I painted the "land" colours with Hataka series C lacquers, and decided to forego the boring task of masking in favour of the painstaking process of painting free hand. Although I did not use tape, I managed to mark out rather sharp lines between individual hues. The Royal Navy colours were created from AK Interactive's Real Colors series.
Having finished painting, I applied the decals and then, using a whole array of paints and brushes, I proceeded to age the model. First, I painted accumulations of soot with an air-brush. I usually use three colours in this process (black, white, beige). I also added just a little bit of black to the machine guns, for although this was a training aircraft, it still did some shooting from time to time. Since photographs of the original are available, I closely observed how the dirtying of the replica should look. There were darker, spillage-like stains to the rear of the fuselage and on the stabilizers, and these I added with the help of an air-brush and black paint. I also made a few similar smears near the ailerons and the wing machine gun covers.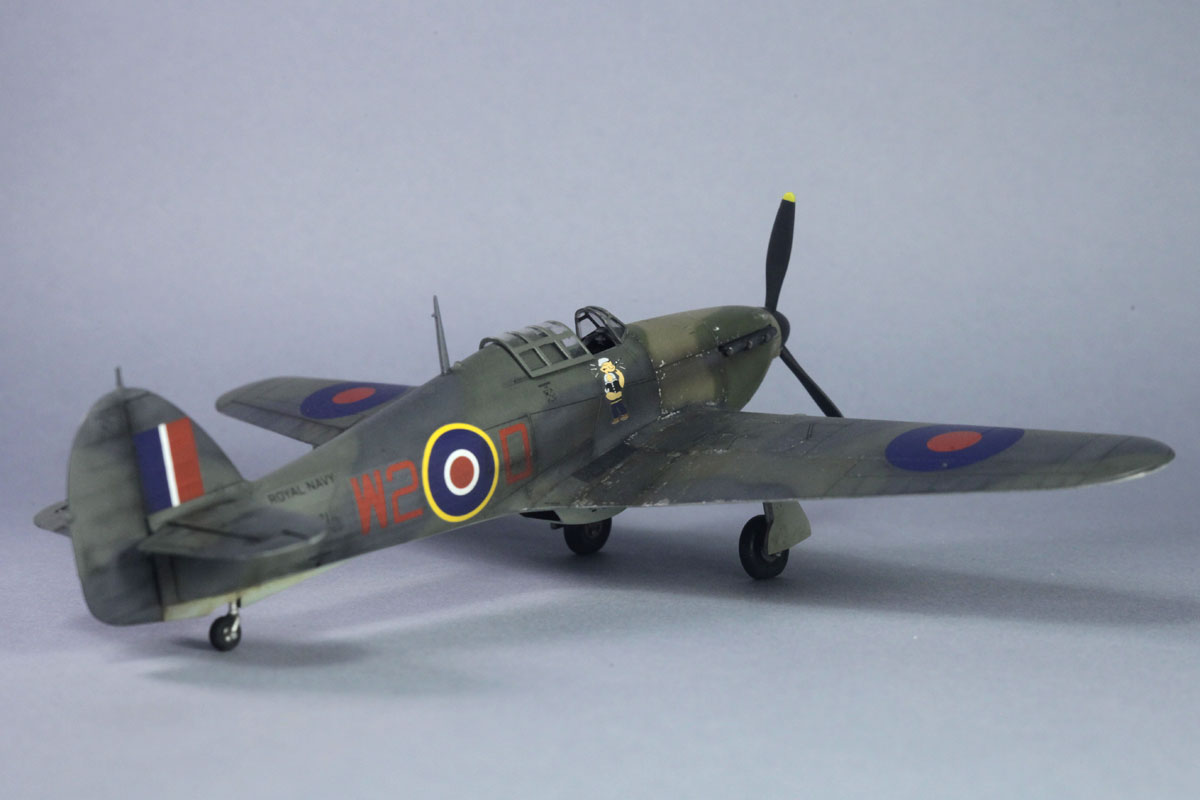 The Final Touches
I made the scratches with a brush and silver Gunze C08 paint. Finally, I added some earth-coloured dirt (beige and brown) using Ammo Mig Wash, and drew out a few lines with black wash.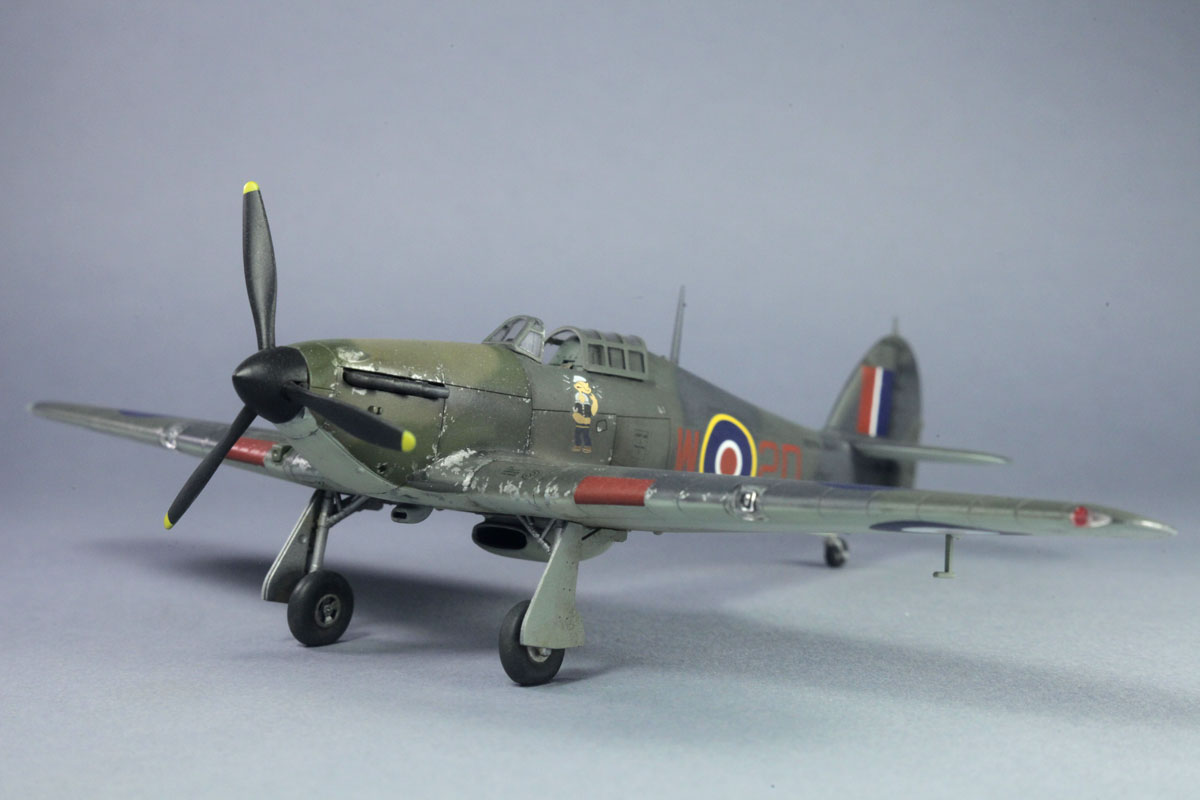 The model was ready, however I saw in the photographs that the original had been fitted with gun cameras on the right wing. Although this equipment arrangement was typical for Hurricanes from later production series, it was absent from my Mk.I, and so I finished off by making a gun camera cover from a piece of the kit's plastic frame. This is how the completed model looks.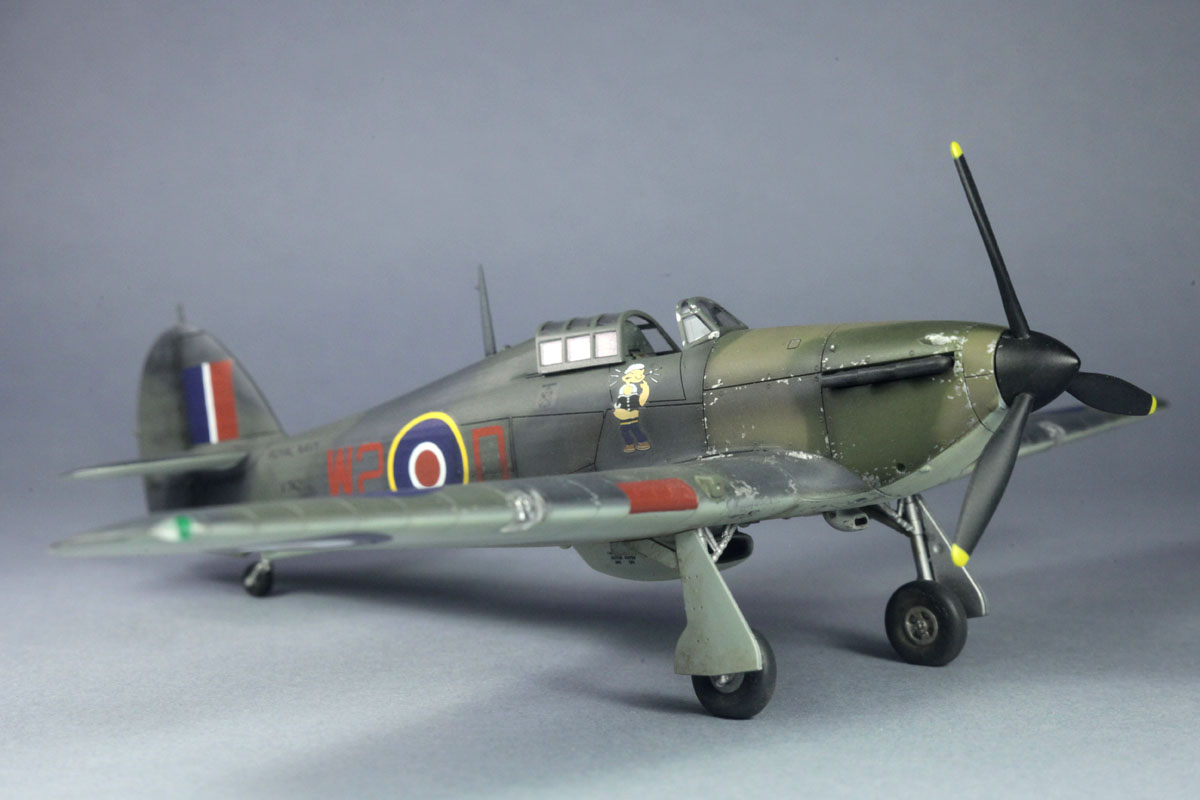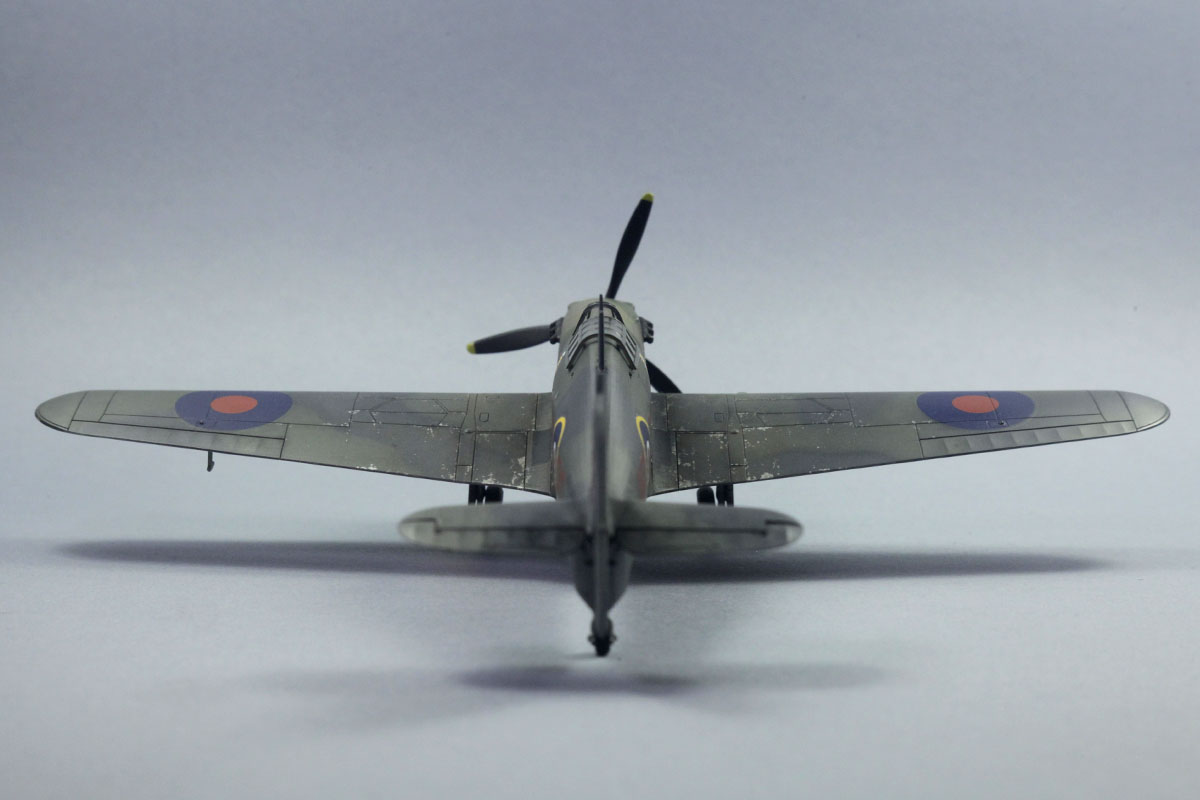 See also:
Hurricane Mk I in the Arma Hobby shop link
This post is also available in:

polski