Maciek Złotkowski comes back with next amazing Arma Hobby kit built. His PZL P.11c in 1/48 scale is a class by itself. See photos of the model and read where the devil waved his tail when he made it. 
The model was made as standard straight out of the box with a few small accessories. Maciek used a set of master barrels and a Bitskrieg cooler. Strengthening strips at the back of the fuselage were emphasized by sticking thin plastic, the so-called Tamiya's "paper". The antennas are from Ammo MiG lines (the thicker ones because the thin ones are hard to see in the photos). Wheel legs suspension strings were made of flat cables purchased on the modelling flea market.
The finished model was painted with Hataka C series lacquers from the set for pre-war Polish aviation. The shading of the model's surface is very subtle. It looks incredibly natural. The shades of camouflage colours perfectly harmonize with the weathering.
The model was made in the colours of the 112th Squadron. And here, the devil mess in the details, under the left-wing, the chessboard landed in a position rotated by 90 degrees. You can see the underwing number had to mess up …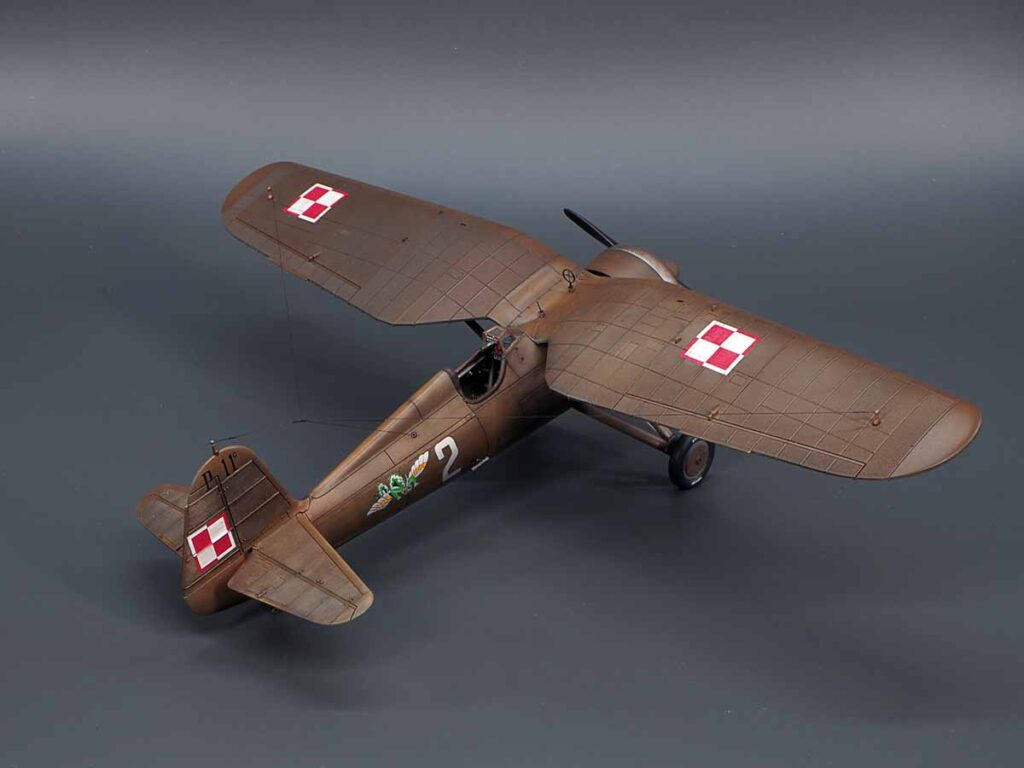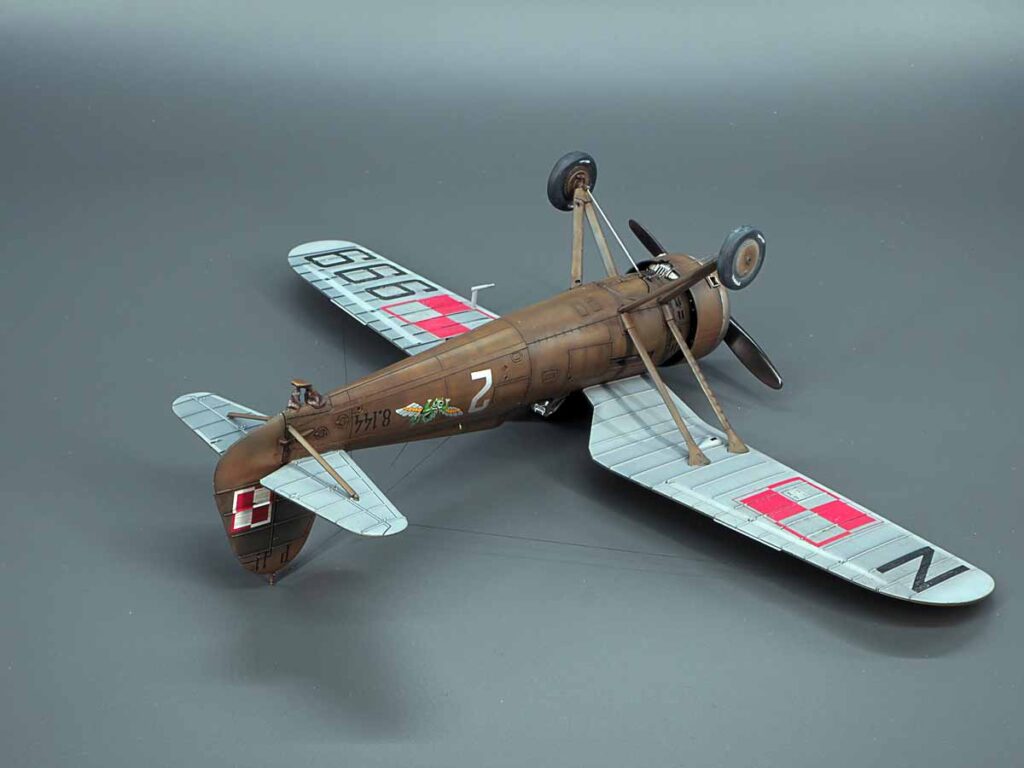 The infamous wrong place under-wing checkerboards, the only drawback of the model. Maciek decided not to remove and repaint them.
PZL P.11c Expert Set 1/48 "Łaciata Trójka" – Krok po Kroku – Bartek Stawski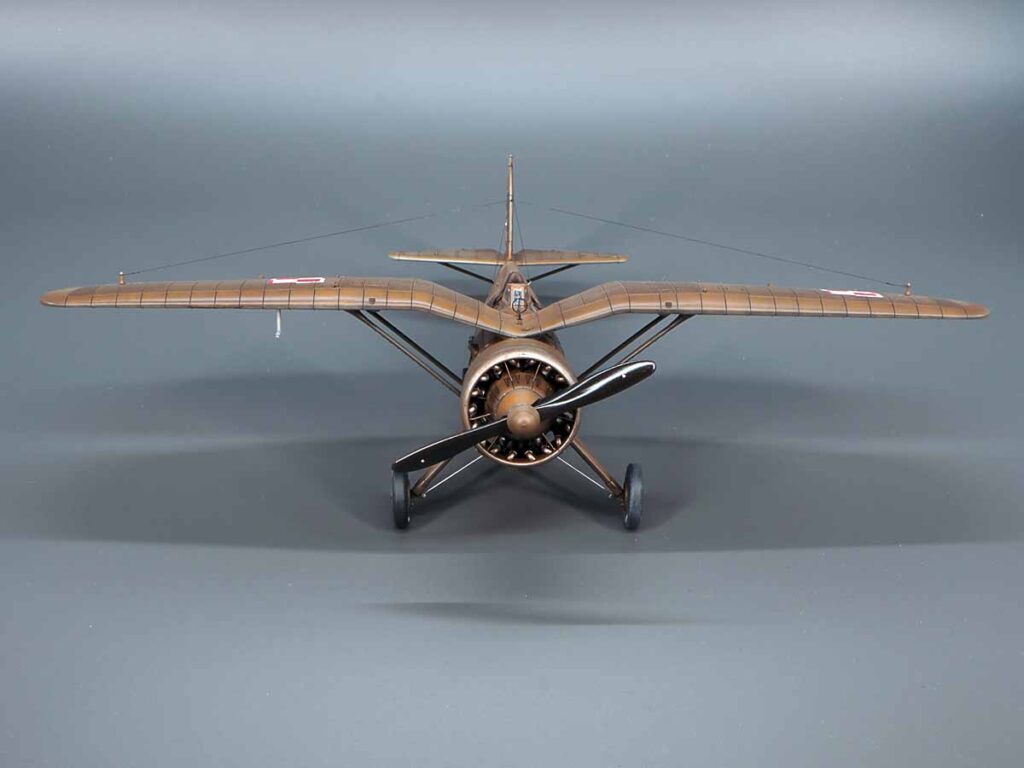 Zobacz jeszcze:
Uskrzydlone Salamandry cz. 4, Pilot "2" z salamandrą: mjr Wacław Łapkowski
This post is also available in:

polski