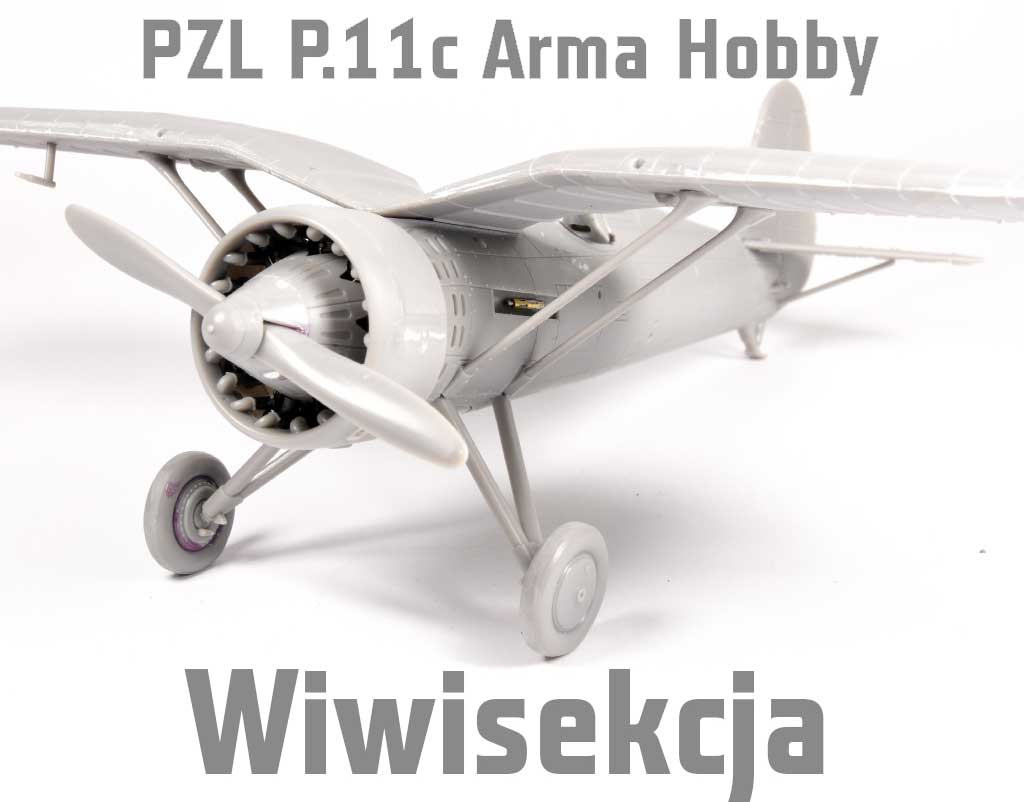 Artur Osikowski took up the challenge and glued the PZL P.11c model in 1/48 scale as part of vivisection on the KFS-Miniatures plastic modelling website. Will the P-eleven model go together without any problems? Read and see the photos in the review.

The premiere of PZL P.11c from Arma Hobby, as it is already becoming a tradition in the case of "patriotic" modelling topics, caused a storm at national industry forums. Two statements are definitely true – this model is not perfect (and are they like that? …), but it is also much better than the old competition from the beginning of the century, the Mirage Hobby product.
(…)
As you can see, the model requires some caution during assembly, but the main problem is not the plastic itself but an unclear instruction, so before each stage, everything should be test fit, thought over, and then glued. The parts themselves fit together perfectly (except for the headrest I have discussed, but it is trivial to correct), and the putty you see in the photos was used more for the sake of principle than for real need. I want to remind you that what you see in the pictures above is partially assembled only on Maskol, but it looks noble.
See the full review on KFS-Miniatures. Do not afraid of Polish language text; photos speak themselves. Also, you can use an online translator from Google.
See also:
P.11c Expert Set 1/48 in Arma Hobby internet shop link
This post is also available in:

polski