Roger Fabrocini has built FM-2 Wildcat from the Expert set. Check photos of built kit and read author's notes.
Model was finished out of the box with kit decals markings and Tamiya, Gunze, Mr. Hobby/Color paints. Roger has chosen markings of Gambier Bay aeroplane:
FM-2 Wildcat, BuNo 16262/B19, Composite Squadron VC-10, CVE-73 USS Gambier Bay, pilot Ltn. Herman J. Hardess, Marianas 15 czerwca 1944
I will profess beforehand that some of my observations could have been builder error. For the most part, a painless build. The main gear is a bit fragile and the instruction will have you bend part A18, which could cause alignment problems. My cockpit canopy didn't fit over the fuselage spine, too narrow, but i squished it down. Wing to fuselage joint could be a little more positive , but no biggy. I will say it is the best looking Wildcat in 1/72!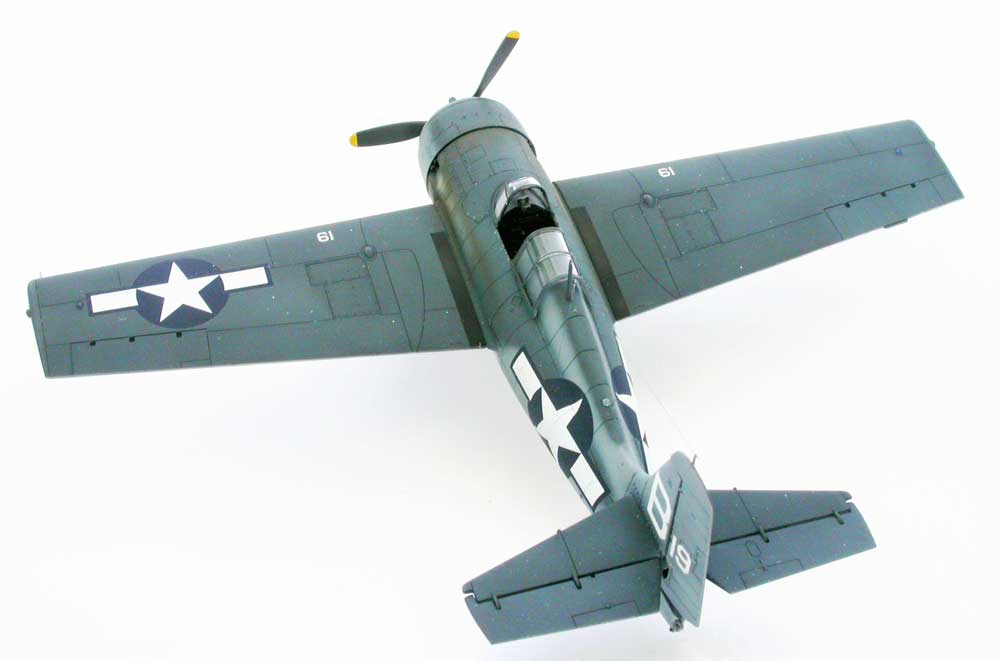 You may be interested also
This post is also available in:

polski