Arma Hobby has just released new boxing of the famous "P-seven" fighter. What's new in PZL P.7a Expert Set 1939 compared to previous boxes? Let's see content of the box! The PZL P.7a aeroplane is a special machine in the history of Polish aviation. The first serial fighter aircraft of the Polish construction, which at the time of entry into service was in the absolute forefront of the world. When the world powers used biplanes covered with canvas, the Polish Air Force had a paruduced in quantity metal monoplane with a semi-monocoque structure. Thanks to PZL P.7, a whole generation of Polish pilots have been trained and prepared for the upcoming war. Replaced in line units by P.11a / c, she was sent to training and new squadrons formed before the outbreak of the war. Although in 1939 the plane was already obsolete and worn out, it was not a simple opponent for Luftwaffe fighters thanks to the strong structure and perfectly manoeuvring and the combat qualities of pilots. Fighting on PZL P.7a, pilots of three squadrons won several air victories. The model is dedicated to them.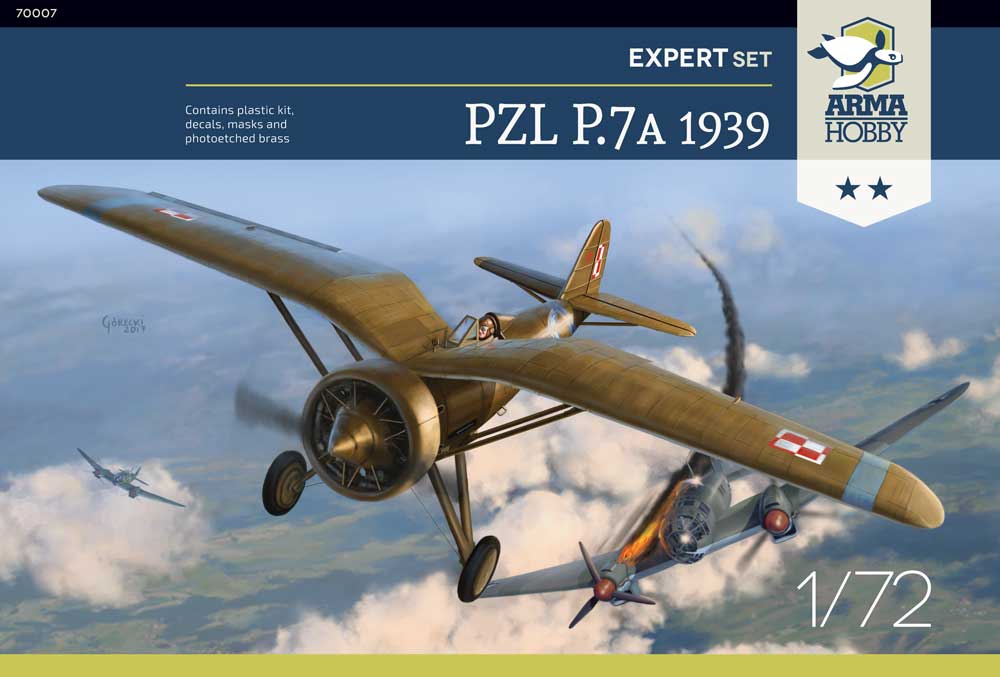 Plastic parts
The model contains plastic parts common in all P.7a model kits from Arma Hobby and clear windscreen parts for P.7a and P.11c.
Accessories from the Expert set
P.7a model kit is boxed in Expert Set standard – for advanced modellers. It contains upgrade accessories as other Expert set kits: photoetched parts, canopy and wheel masks and big Cartograf printed decals.
Cartograf decals contais four markings options from 1939 Campaign in Poland: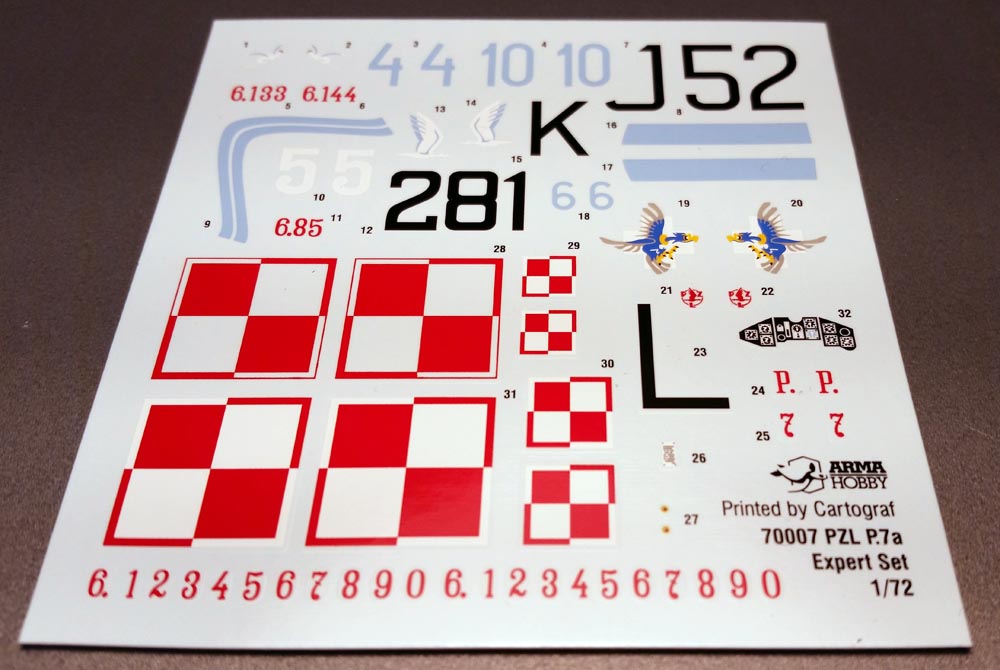 Markings options:
Four markings options available in P.7a Expert Set 1939 kit: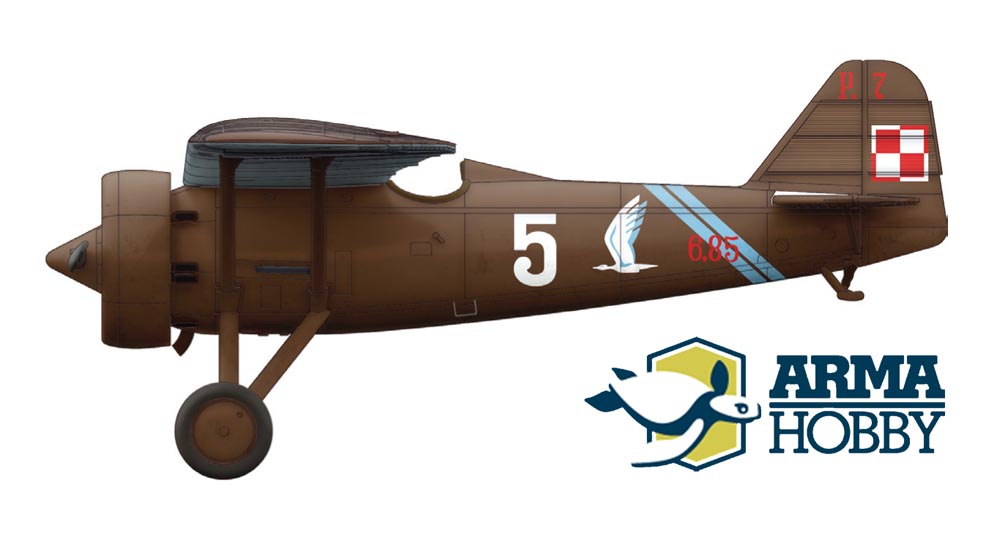 PZL P.7a, 123. Fighter Squadron from Cracow, in 1939 r. in Pursuit Brigade. Airplane of the 2nd lieutenant Erwin Kawnik (1 shared victory in September 1939). Read more about aeroplane…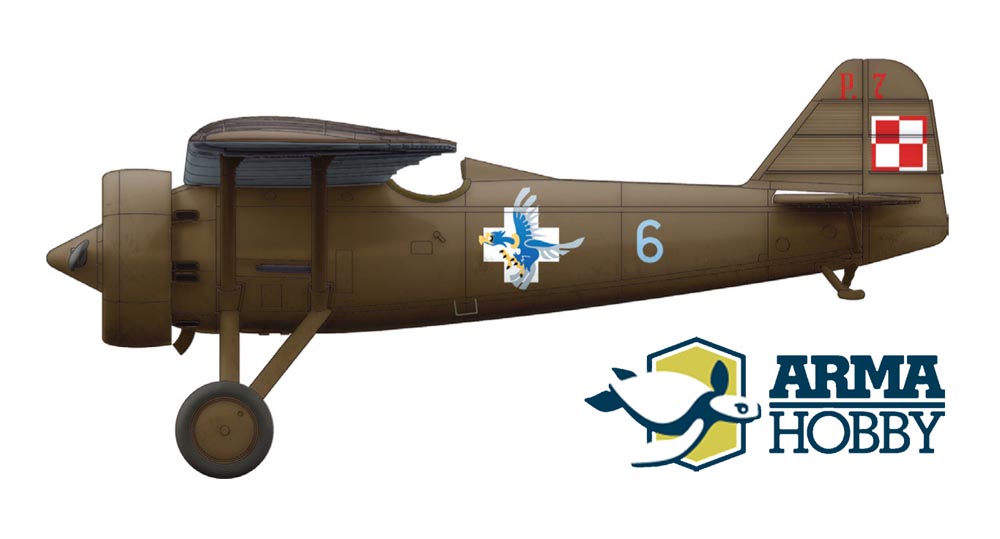 PZL P.7a, 151. Fighter Squadron from Wilno, in 1939 r. in "Narew" Independent Operational Group. The airplane of the 2nd lieutenant Zygmunt Kinel. Read more about this aeroplane…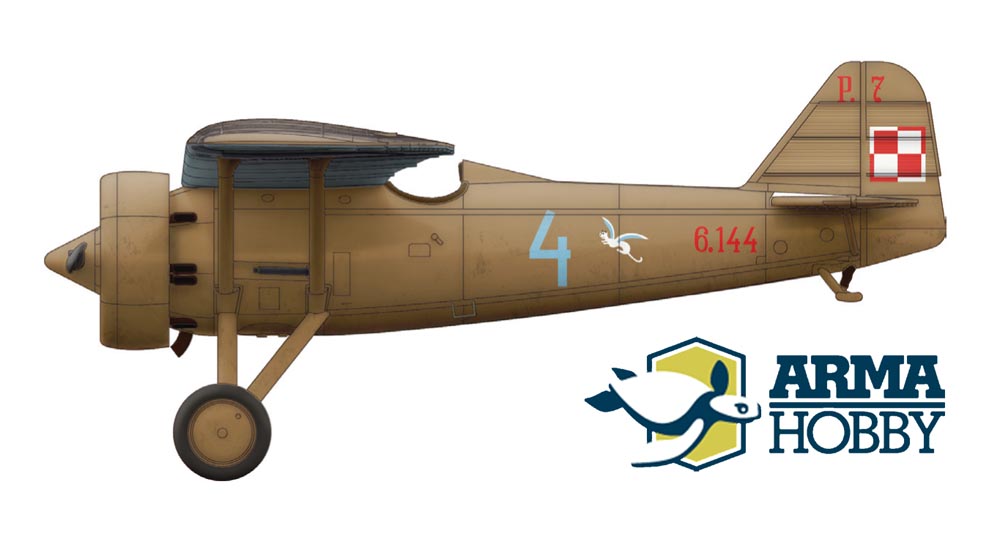 PZL P.7a, 162. Fighter Squadron from Lwów, in 1939 r. in "Łódź" Army.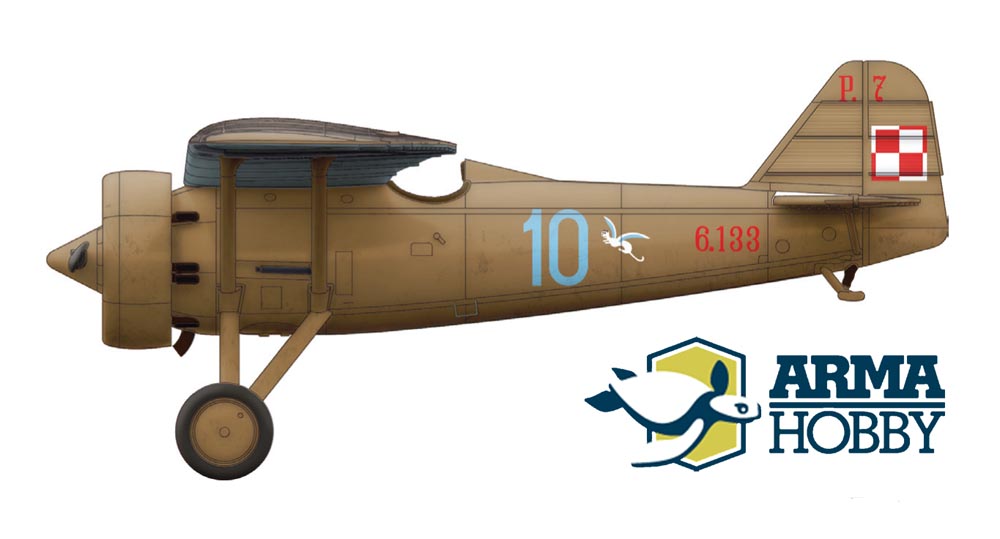 PZL P.7a, 162. Fighter Squadron from Lwów, in 1939 r. in "Łódź" Army. Aeroplane of the 2nd lieutenant Zdzisław Zadroziński (3 victories in September 1939)
Links
Read more about PZL P.7a, see a history of aeroplanes from the kit  link
Download assembly instruction (2,15MB) click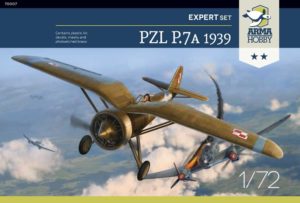 .
in Arma Hobby internet shop
This post is also available in:

polski