Plastic sprues + 3D prints = new model!
The Sea Hurricane Mk.Ib model kit is a completely new set using the well-known and popular Hurricane Mk.I plastic sprues from Arma Hobby, augmented with 3D-printed resin parts and a high-quality Techmod decal with five British Fleet Air Arm marking schemes from various aircraft carriers.
As in 1941 the British land-based Hurricanes were converted into carrier borne fighters – by installing a landing hook, catapult spools and a few other components, now the RAF Hurricane model kit can easily be converted into an accurate Sea Hurricane model!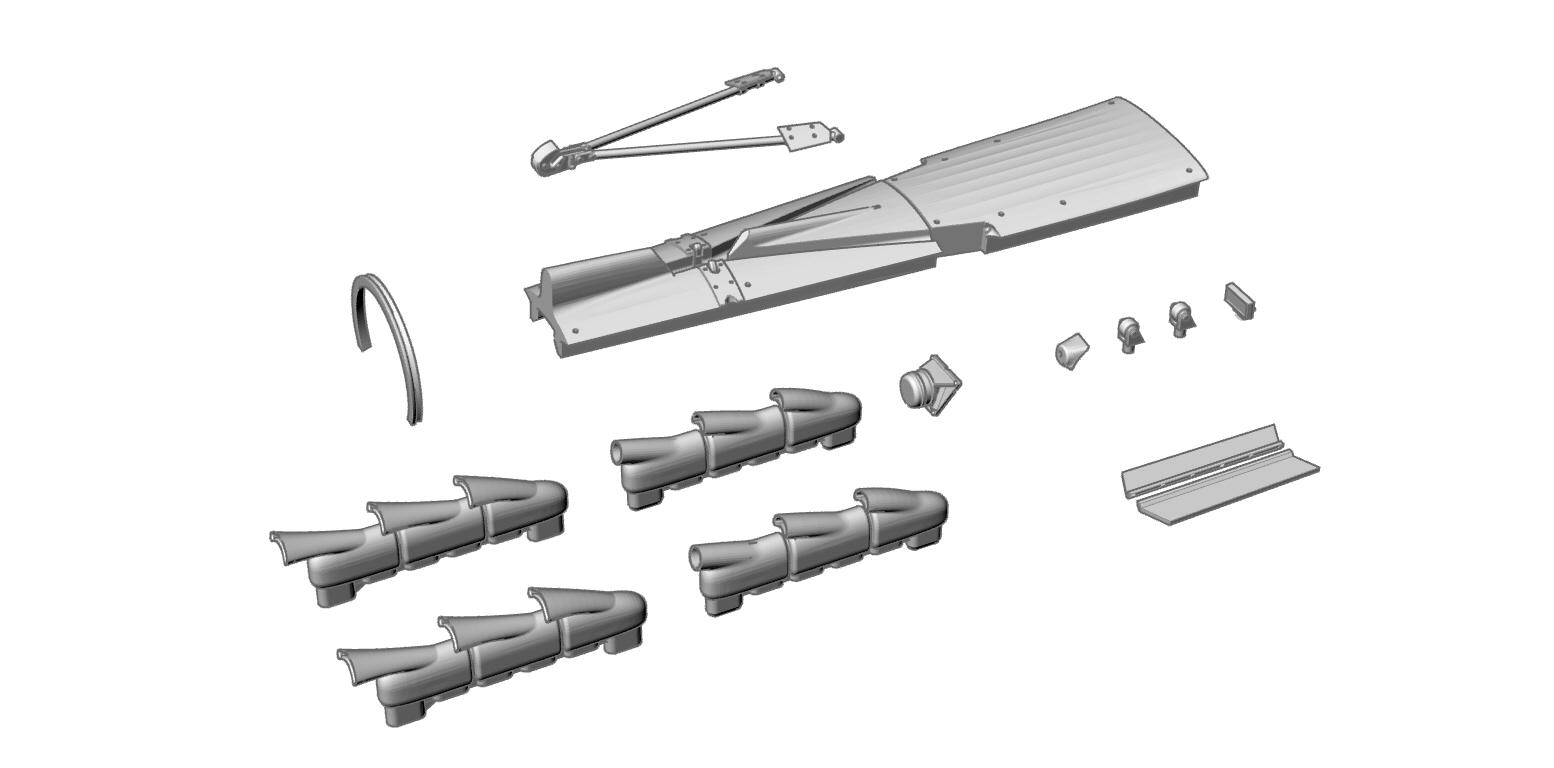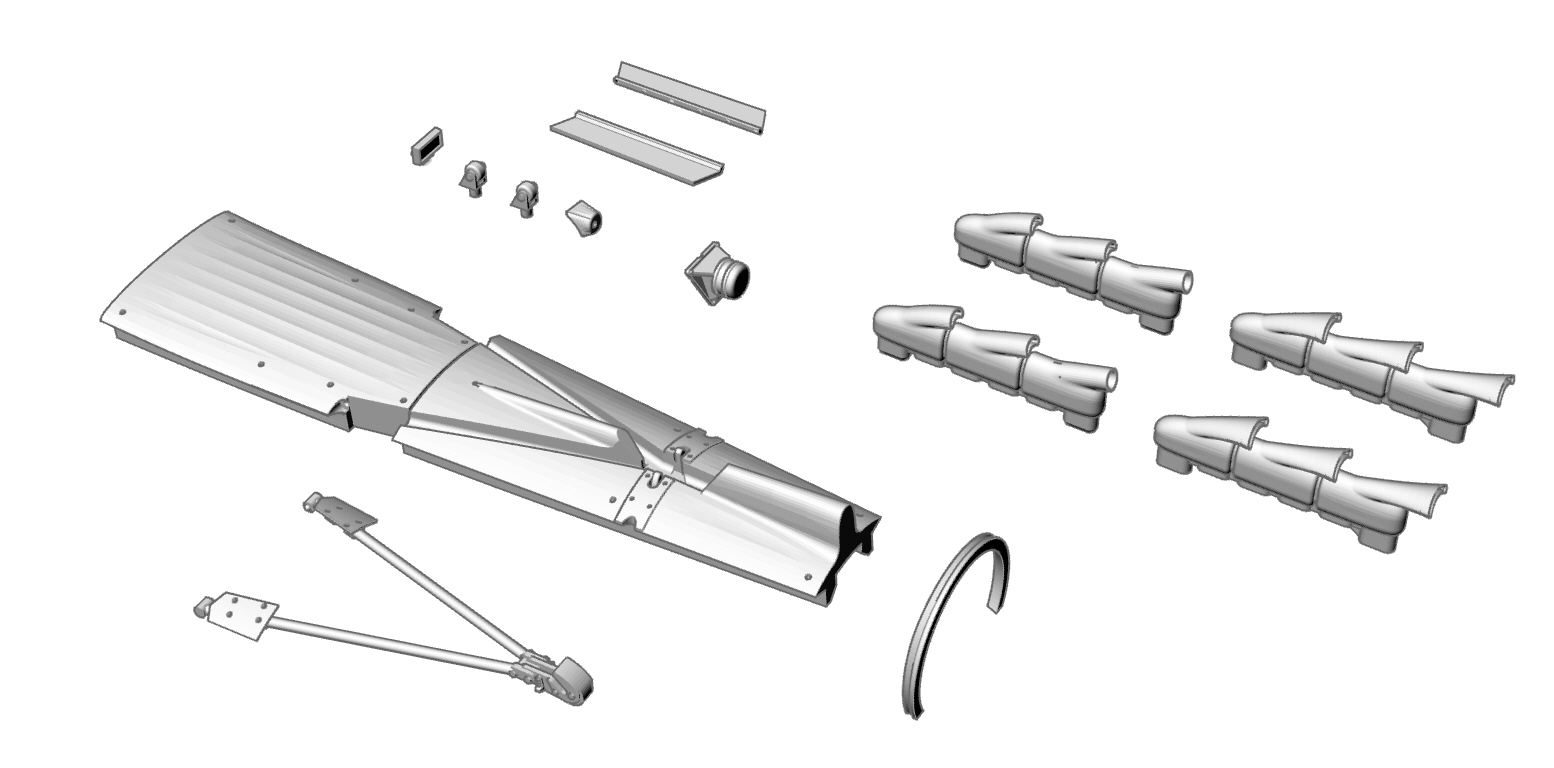 Marcin Ciepierski designed a set of 3D printed parts to fit perfectly with the plastic parts of the model. Their use will only require simple modelling work, the most serious of which is cutting off the bottom of the rear fuselage part. This is an operation that even an intermediate modeller can handle, because the cut is made along the existing panel line.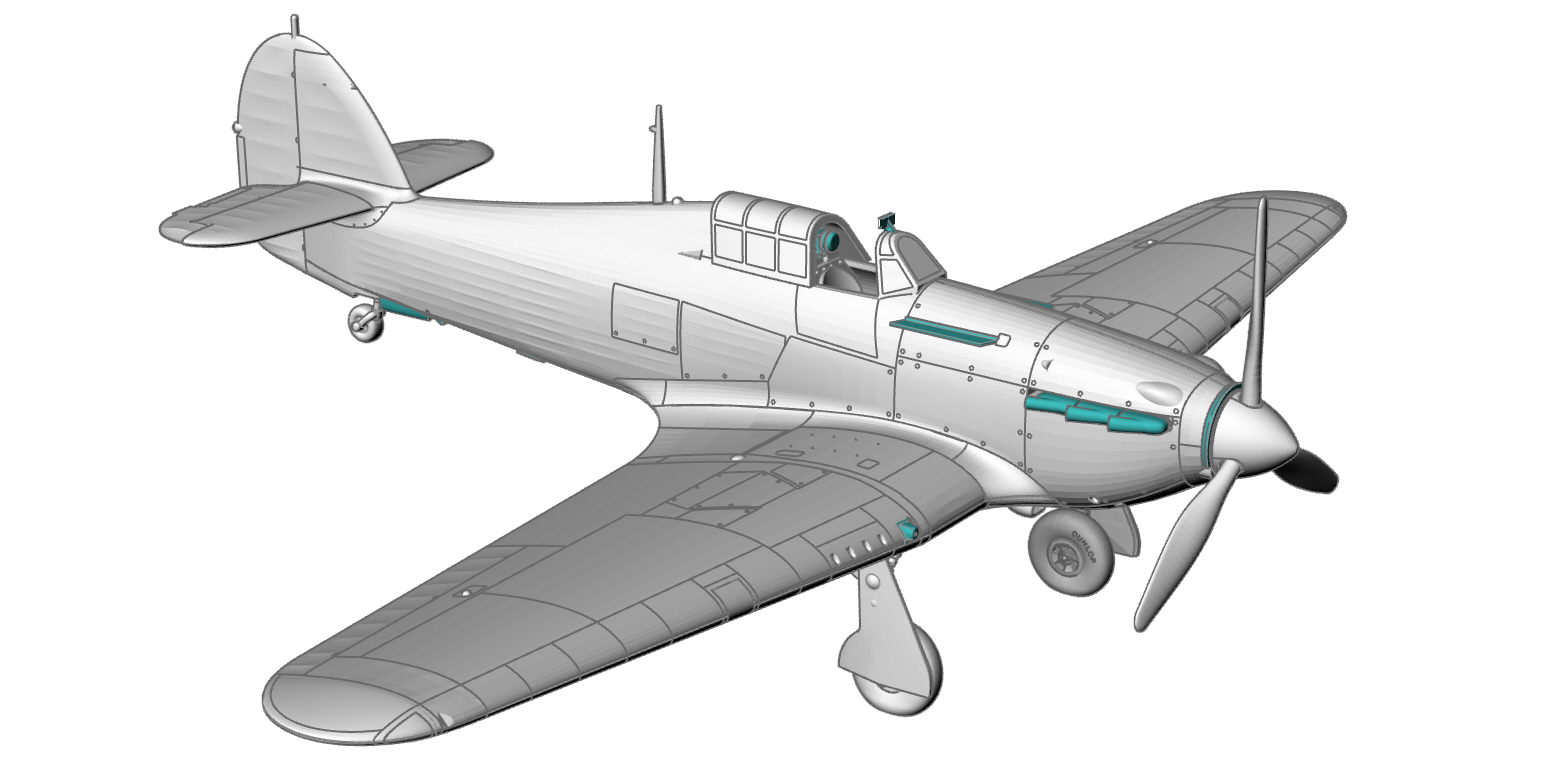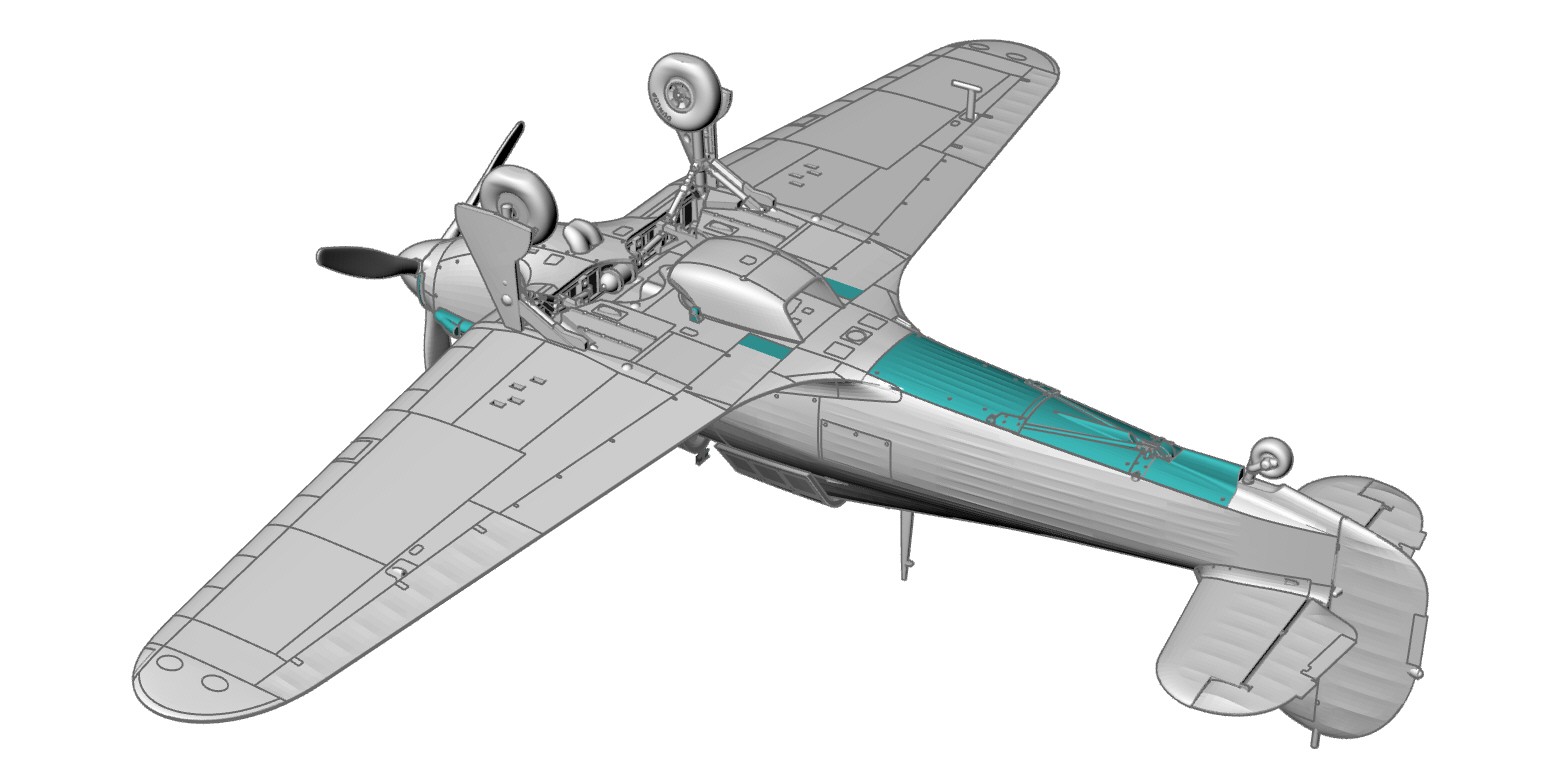 Carrier borne Hurricane
The Sea Hurricane Mk.Ib was a conversion of the used land-based Hurricane Mk.I, made when the Royal Navy dramatically needed the modern carrier borne fighter to replace the ineffective Skua and Sea Gladiators. These planes took part in all the most important Royal Navy operations in the Atlantic, Indian Ocean, Arctic and Mediterranean for over a year. Their greatest achievements occured during the escort of two very important and very different convoys: PQ-18 in the Arctic (17 kills), and Operation Pedestal to Malta (25 kills), in the summer and fall of 1942.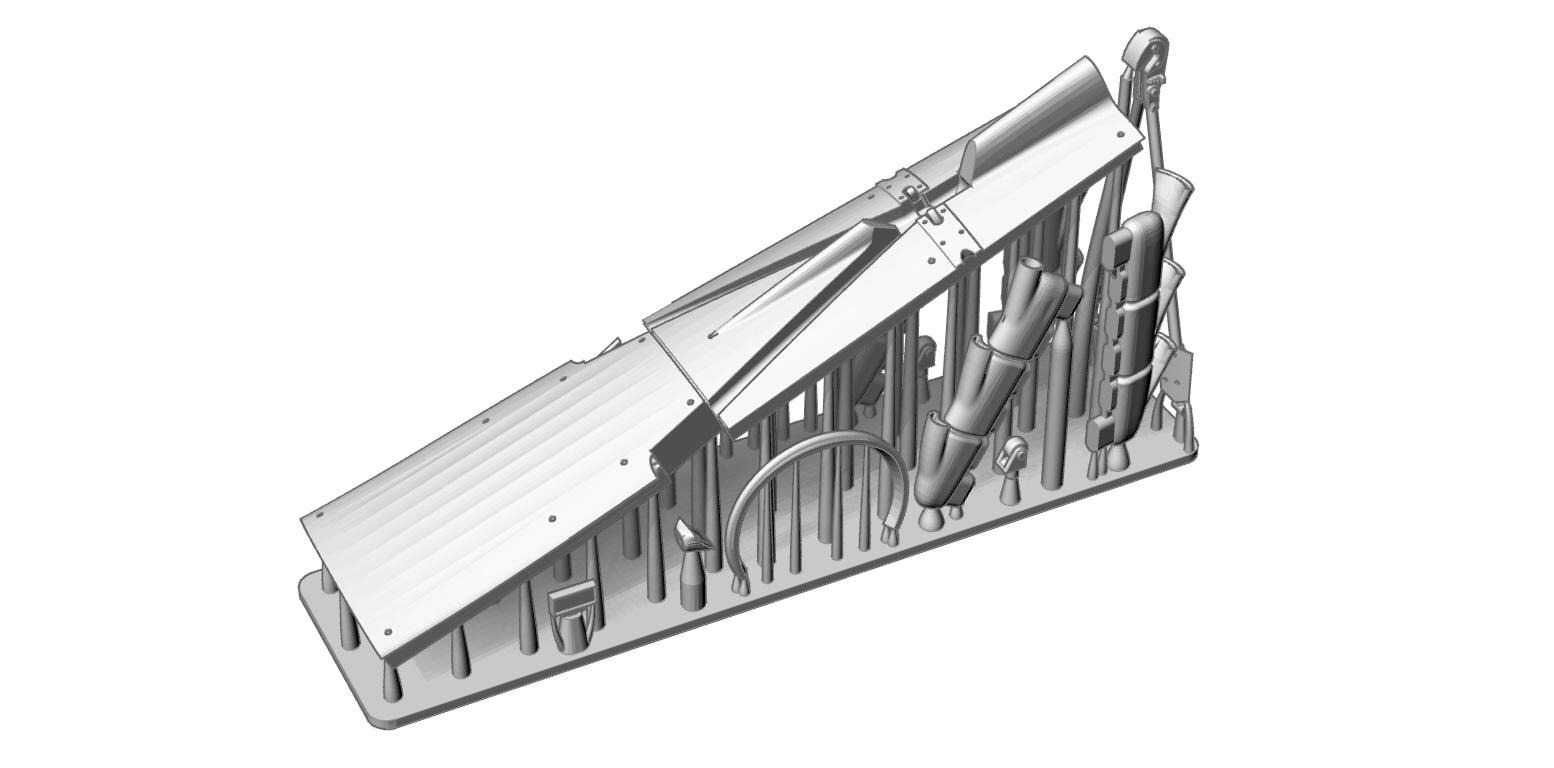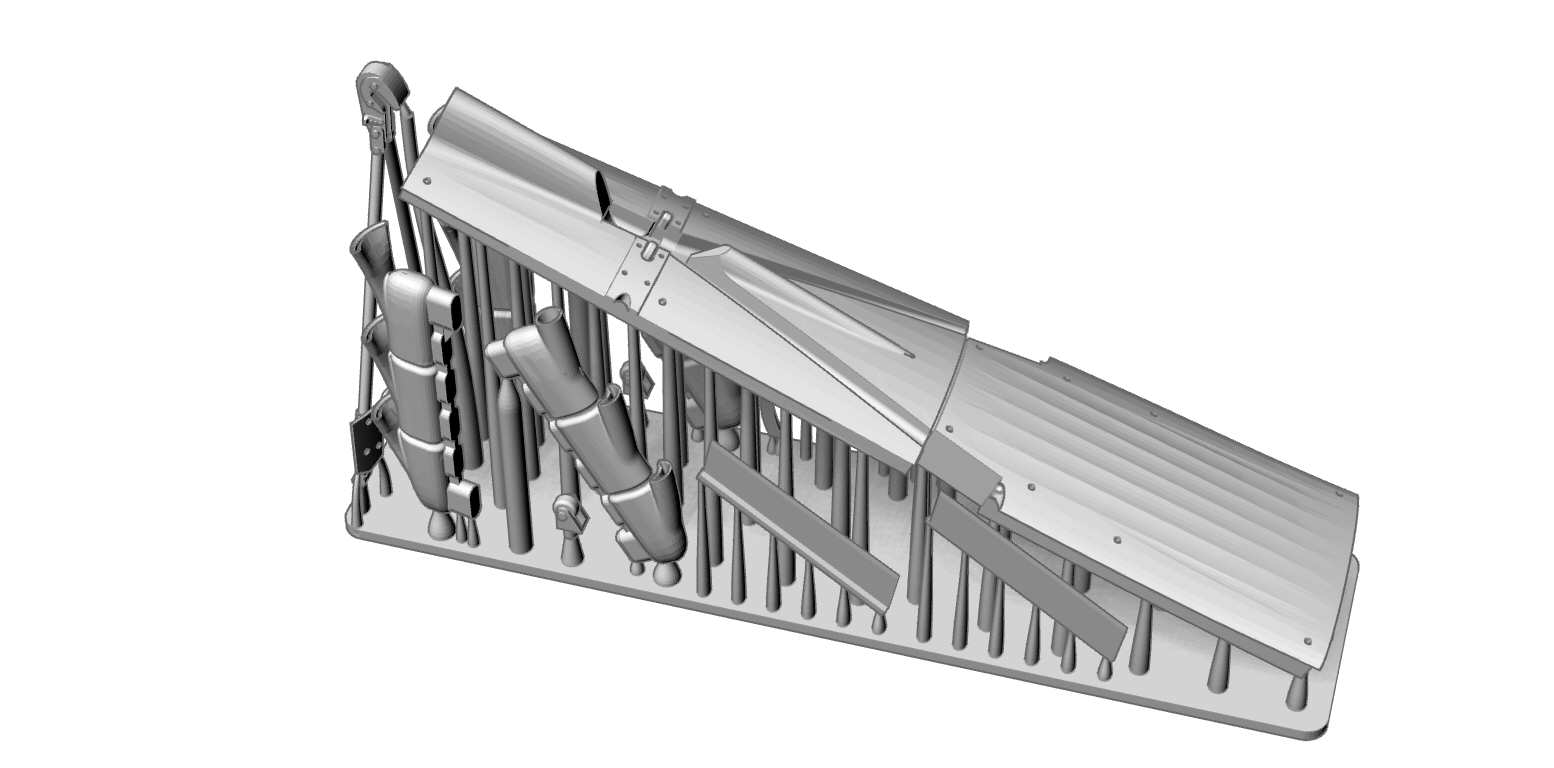 New possibilities thanks to 3D printing
This new kit is a kind of attempt to create something really new, so far unavailable on the market in such quality, using the model kit already on offer by Arma Hobby. After the first trials with 3D printing, we see a lot of cool possibilities here. If Sea Hurricane Mk.Ib is well received by modellers, we will introduce more model kits based on this idea.
Sea Hurricane Mk.Ib preorder
Sea Hurricane Mk.Ib Arma Hobby 1/72 scale model kit can be preordered in the Armahobby.com online store. Shipment of the preordered model kits in early November.
This post is also available in:

polski