This post is also available in: Polish
The PZL P.11c fighter aircraft model is in the final stages of preparation for release. We anticipate that it will be available for sale before the end of June 2018. See what sets we planned for the new kits!
PZL P.11c Model kits
The Expert and Junior sets will appear first. Traditionally, the expert will have extra photo-etched plates, masks for the windscreen and wheels, and a Cartograf decal with four exciting markings. The Junior set will have a small photo-etched fret and a Techmod decal with two versions of painting and markings.
70015 PZL P.11c Expert Set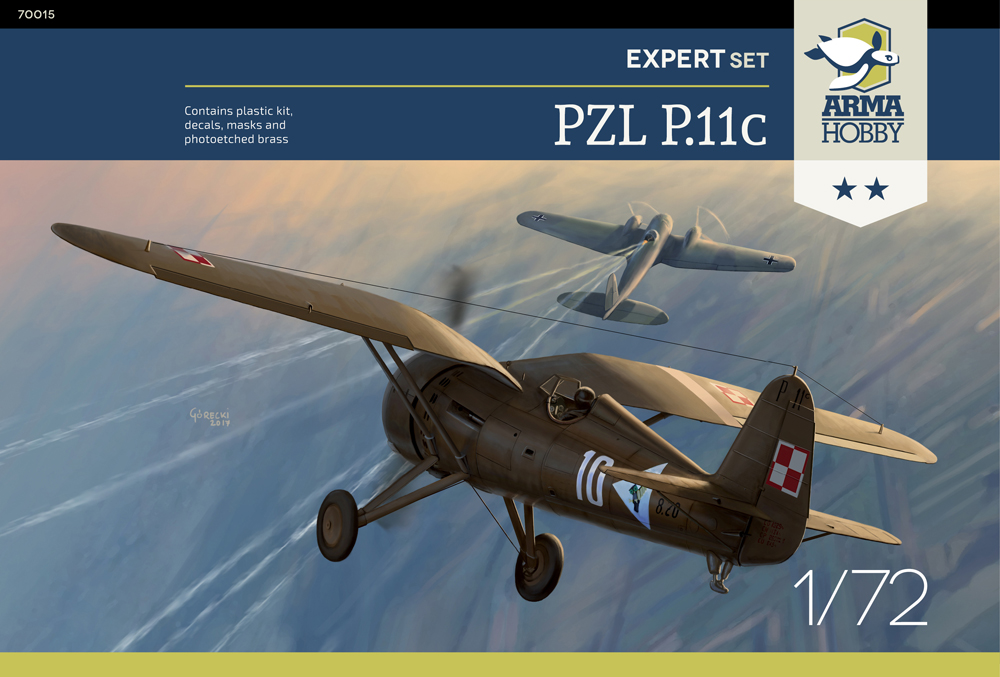 PZL P.11c, 113. Fighter Squadron from Warsaw, in 1939 in the Pursuit Brigade. Airplane of 1st Lt. Hieronim Dudwał (4 victories in September 1939).
PZL P.11c after new camouflage tests in the Aviation Technical Institute. In 1939 assigned to one of the squadrons of the Pursuit Brigade.
PZL P.11c, 131. Fighter Squadron from Poznań, in 1939 in "Poznań" Army.
PZL P.11c, 141. Fighter Squadron from Toruń, in 1939 in "Pomorze" Army.
See decals, colour profiles, photoetched parts and more in Arma Hobby Shop
70016 PZL P.11c Junior Set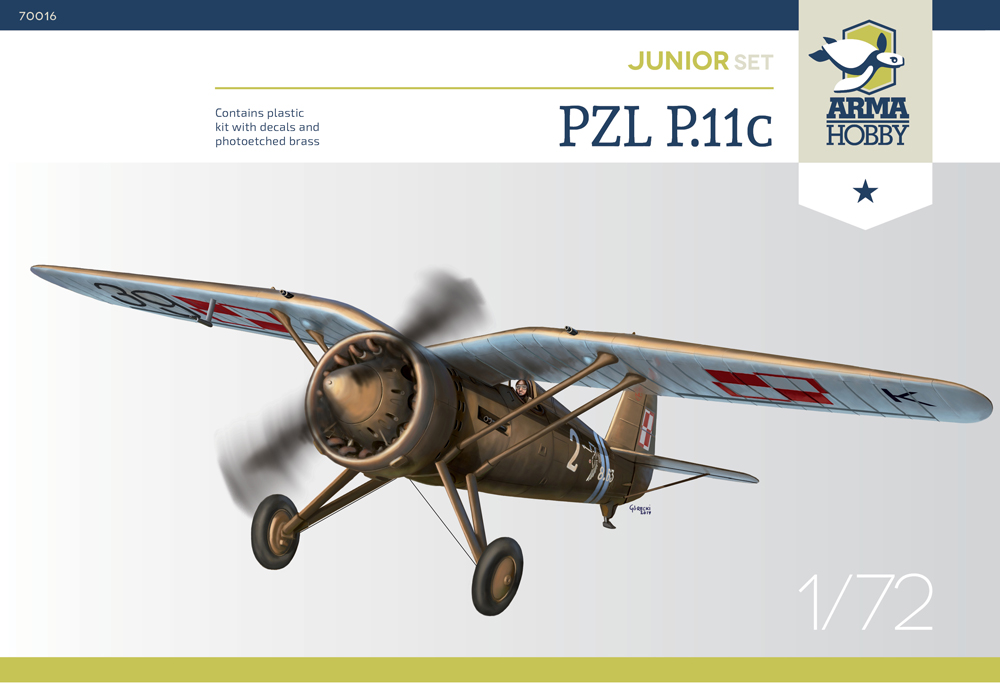 PZL P.11c, 121. Fighter Squadron from Cracow, in 1939 in "Kraków" Army.  After the war in Polish Aviation Museum in Cracow.
PZL P.11c, 122. Fighter Squadron from Cracow, in 1939 in "Kraków" Army.