This post is also available in: Polish
We are very proud to inform that Attack Squadron resin kit Grumman F2F-1 1/48 scale was awarded Model of the Year medal by Modell Fan magazine. The most prestigious award in scale model industry came in limited run aviation kits category.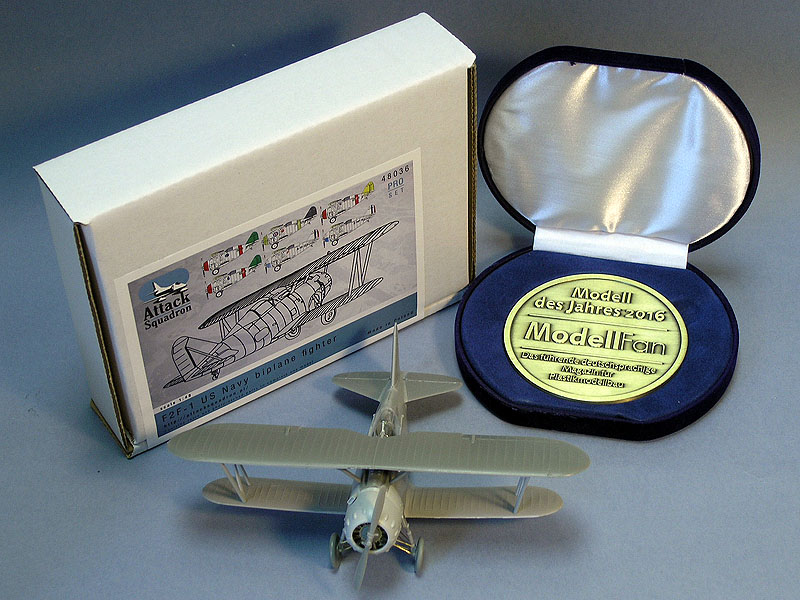 Model of the Year 2016 (Modell des Jahres 2016) is second in row to Attack Squadron kits (see last year F8F Bearcat kit) and third for our brands. All of Medals were given to 3D designed and printed resin models. Hopefully we will manage to be awarded for plastic kit in future.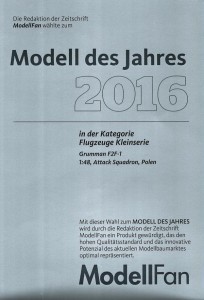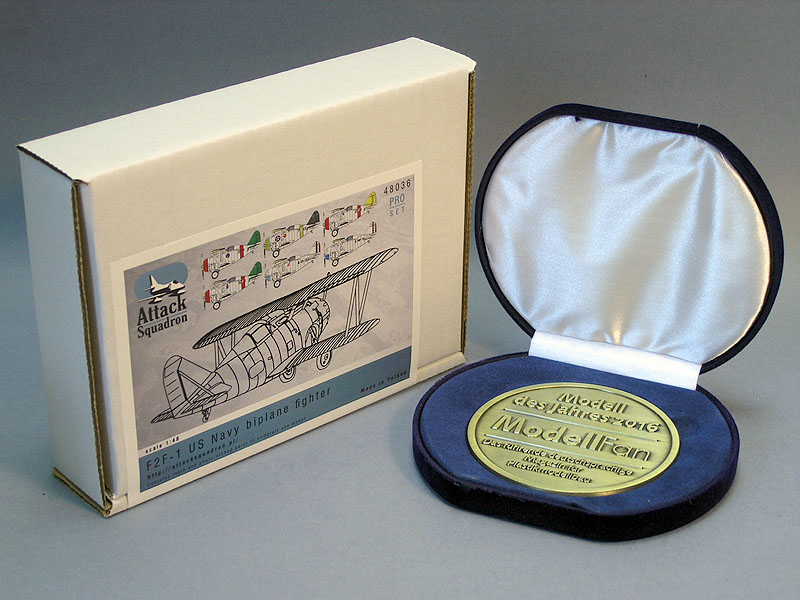 List of Modell des Jahres medals for our production kits