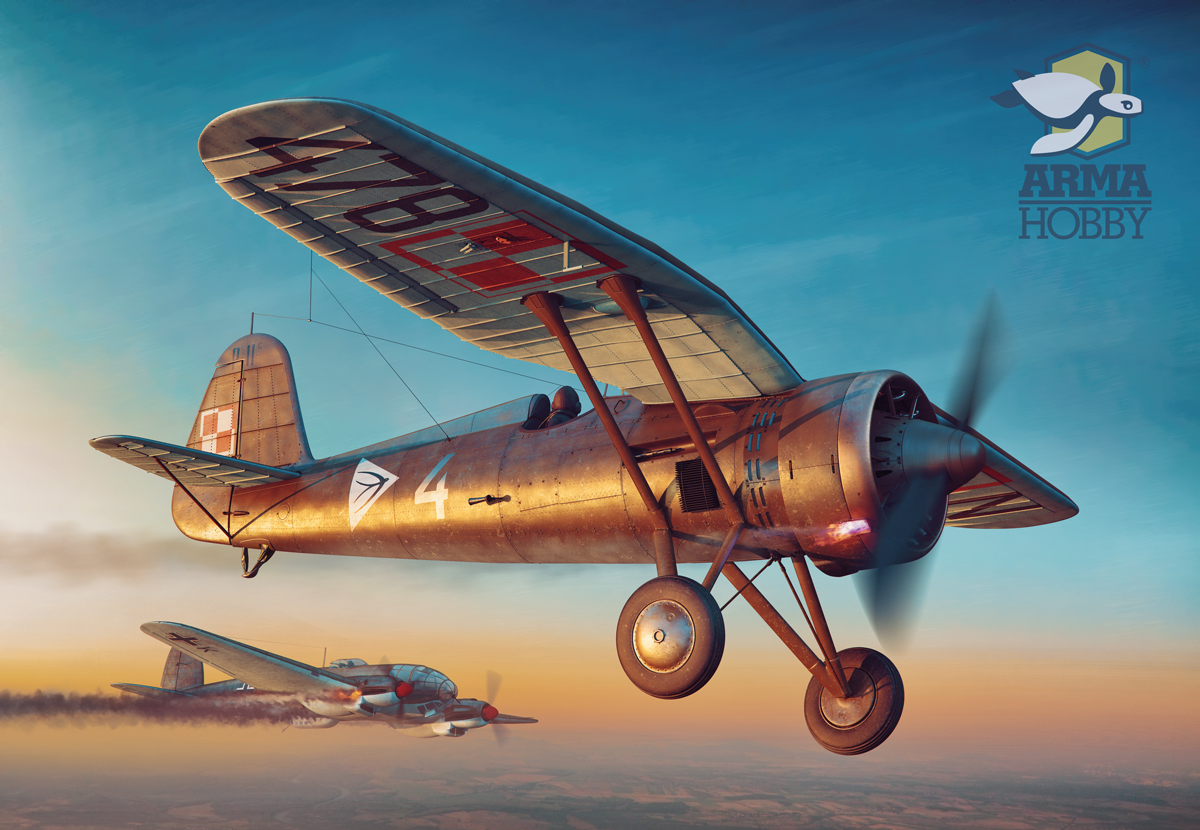 On 1st September 1939 at dawn, Nazi Germany invaded Poland. On 17th September, in accordance with the provisions of the Molotov-Ribbentrop Pact, Soviet Russia joined the Nazis, attacking Poland from the east. Although the Western allies declared war on Germany on 3rd September, Poland fought against the two totalitarian empires alone, falling in early October. Polish evacuated soldiers: airmen, sailors, ground troops and partisans, fought on all fronts of World War II – until its last day.
PZL fighters – Polish September Defenders
Early in the morning, PZL fighters took off to defend Polish cities. When they were designed in the early 1930s, they were the most modern in the world, but in 1939 PZLs were no longer on par with German planes. Nevertheless, the Poles managed to repel the first German air raids from over the Warsaw, shooting down a dozen Heinkels, Dorniers and Messerschmitts.
PZL fighter model kits: 1/48 and 1/72
Arma Hobby produces model kits of PZL fighters: PZL P.11c in 1/72 and 1/48 scales, and PZL P.7a in 1/72 scale. Especially the P.11c in 1/48 should be of interest to those who liked our latest Hurricane IIc in 1/48. Arma Hobby 1/48 "Eleven" built by Will Pattison recently won 1st place at the IPMS USA Nationals in Texas!

In the August 2023 IPMS USA Nationals in Texas, Will Pattison won 1st place in the category of propeller planes, radial with with a beautiful Arma Hobby 1/48 scale model of the camouflaged PZL P.11c.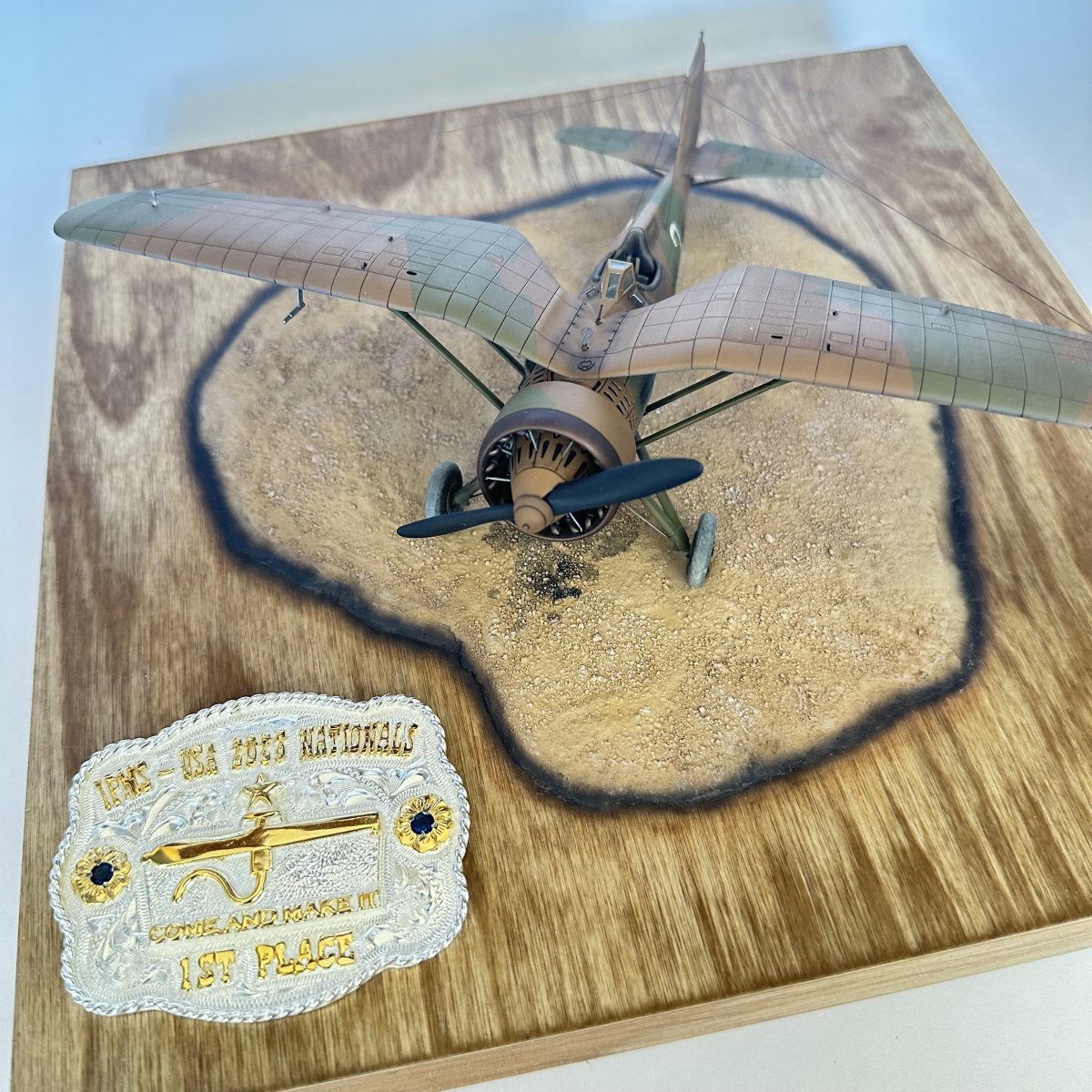 Will commented:
"The PZL is a wonderful little kit. The detail and molding is an absolute 10/10 and given that it's a single sprue, it makes a very simple and quick build for something like an IPMS contest."
September Promotion
To commemorate the anniversary of September 1, 1939, we are announcing the September Promotion 25% off on all PZL fighters model kits!
We also invite you to see extras for these model kits in the Armahobby.com store: turned metal and 3D printed resin Master accessories, Yahu instrument panels, Techmod decals, Eduard accessories, Hataka paints and books!

The September Promotion lasts until Sunday, 10th September.
PZL P.11c 1/48 model kits can also be purchased at a good price in Hurricane IIc Trop preorder promotional bundles.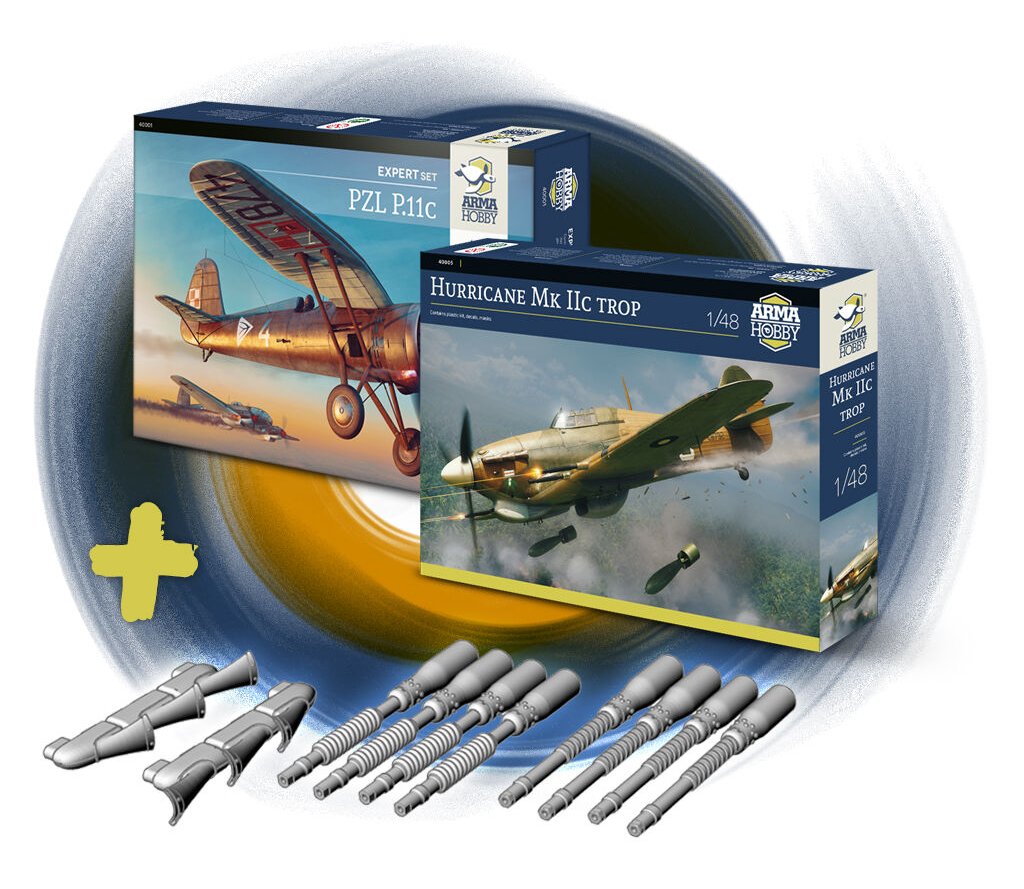 See also:
This post is also available in:

polski