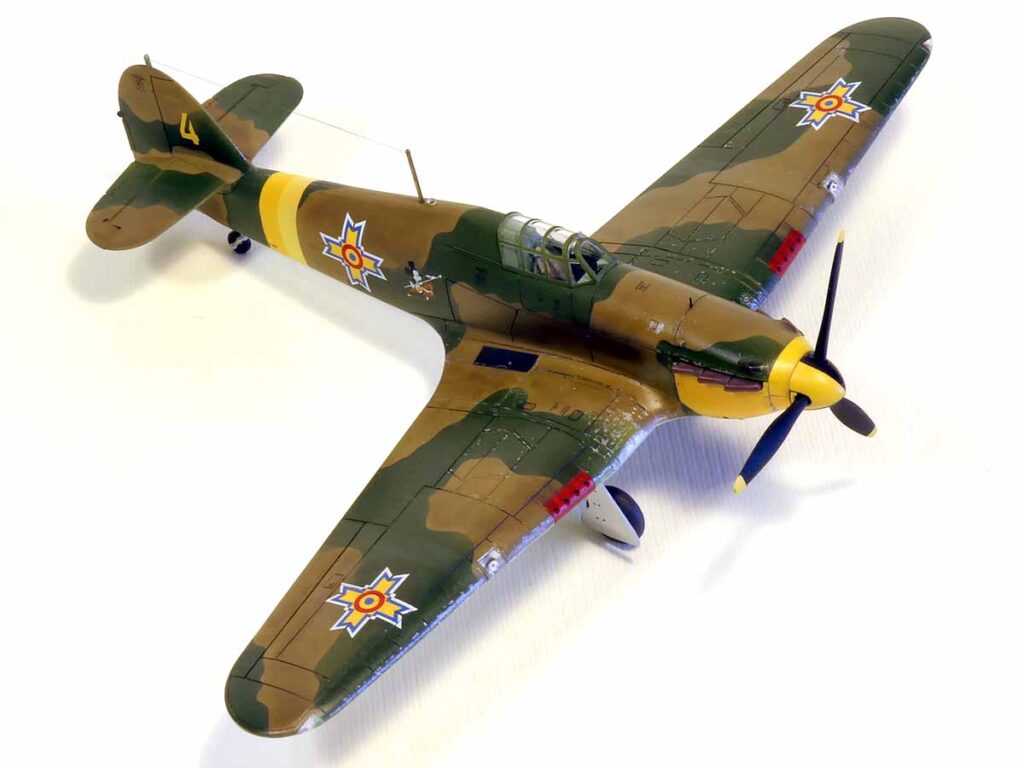 Iulian Macovei has built Romanian Hurricane from Eastern Front (Limited Edition) boxing. See his work on markings and weathering upgrade and share your thoughts in comments!
Knowing the kit from previous release, nothing could have made me happier than a boxing offering the option for a Royal Romanian Air Force machine, namely the Eastern Front release. Specific five spoke wheels as resin parts were nice additions in the box alongside the option for two machines in the colors of my native country. If you want to be really picky, you might notice the absence of a Spitfire spinner for the de Havilland propellor, as seen on some Romanian Hurricanes.

The quality of the kit and the ease of construction are well known by now, and the only thing I still have to become comfortable with – after building 3 kits – is the fact that you have to add the landing gear legs early in the construction; might be just me being too clumsy.

The model was painted with Vallejo Model Air paints and washes. The only mention being the fact that I actually painted the old roundels and cover them with the camouflage colors as was the case with the real machines. I've also used home made masks for the numbers, but that's again a question of personal preference. I've used satin and gloss varnish to differentiate between metal and fabric surface. I'm not sure my level of craftmanship is making justice to the kit; I'll let the photos tell the whole story.
See also:
This post is also available in:

polski