Announcement of the P-51 B/C Mustang kit from Arma Hobby received significant attention from modellers on the Internet. It has met your expectations sent us in emails, blog and social media comments since over a year. You expressed your trust in Arma Hobby abilities to release the highest quality model of P-51B/C. You were also not afraid to ask questions about the Mustang kit, and there was one point you were primarily concerned, the leading edge of the wing. That was made wrong in many other companies kits. So let me answer your questions now!
Designing Mustang kit
Mustang kit design is a result of many months of research work on aeroplane construction. The project started from establishing correct general shapes and dimensions of the Mustang, based on factory documentation, and was made by Maciej Noszczak, well-known author of scale drawings you may know from many books. Then it was my turn, and I focused on airframe details and double-checking general shapes. Fortunately, Mustang B/C wasn't changed too much during the production run, and the most challenging part of the kit design was to make dorsal fin fit easy for modellers.
Leading Edge from P-51-B/C and not from D
Your main concern is the wing leading edge. I designed according to factory drawings of the P-51 B/C. The leading edge line breaks at the correct rib and with the correct angle.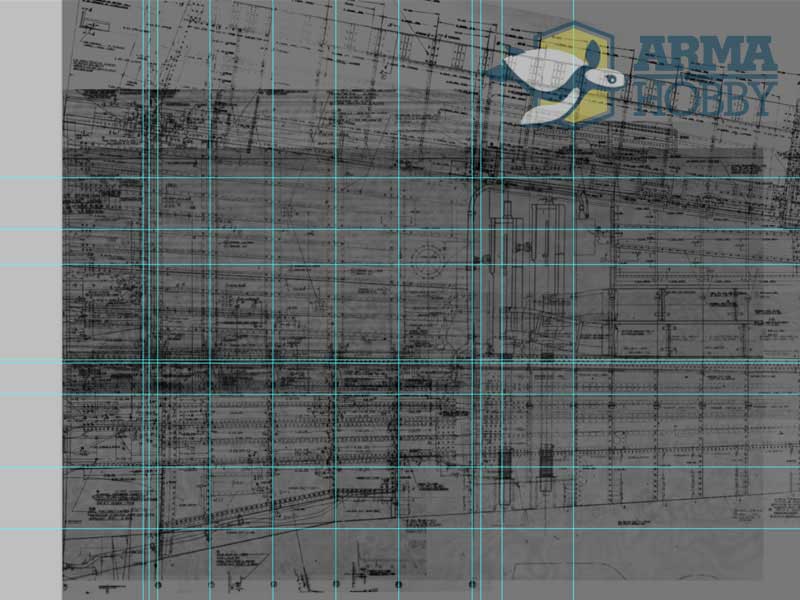 We started with factory drawings.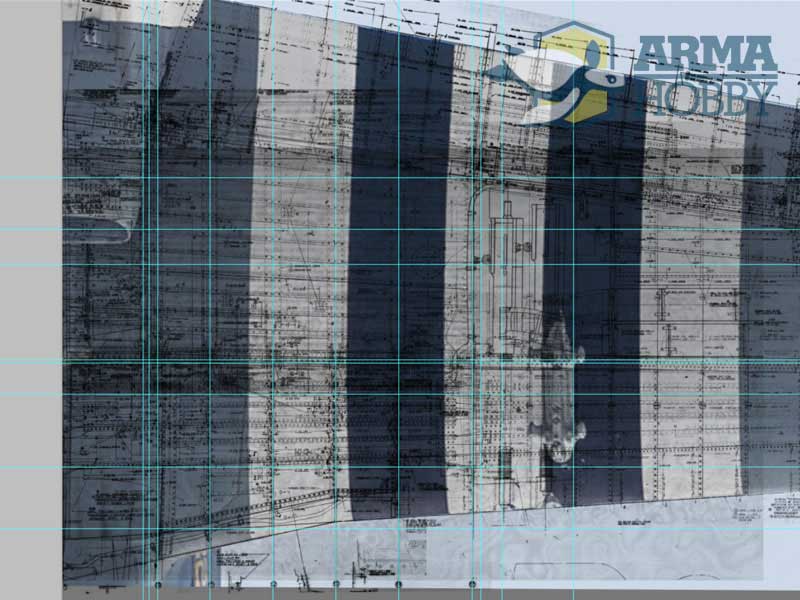 We have double-checked factory drawings with aeroplane photos.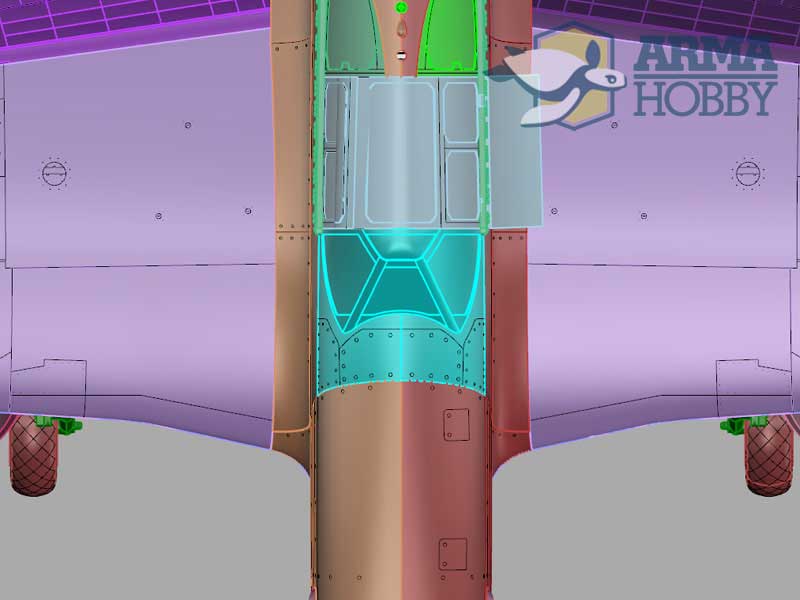 Here is the model leading edge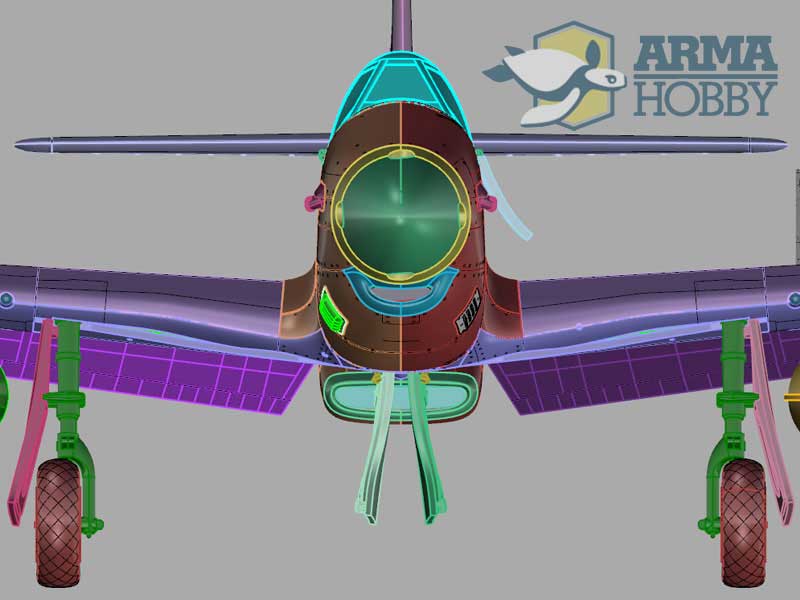 You can note leading edge drop towards fuselage bottom in the front view (it would be a reason for your concerns when looking at 3D pictures).
P-51 B/C Mustang production versions
It is time to speak about production blocks. A very few changes appeared during the production of P-51B. We tried to include most of them in the model design in modellers friendly way.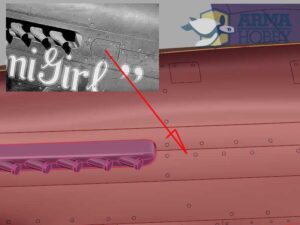 A small panel after exhaust pipes in early P-51B versions. We will include it in photo-etched parts and decals according to modeller's choice. 
Inspection panels for an air filter are made in the most popular versions.
Canopy is made in open and closed positions, both factory and Malcolm hood versions.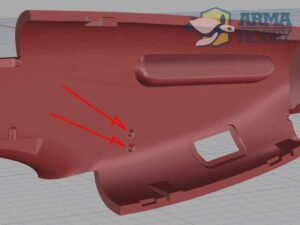 Oil breathing exit holes located below exhaust pipes are made in two positions and marked from the inside fuselage. You have to drill the one used on your markings variant.
Additional fuselage fuel tank introduced during the production run of the P-51 B/C is moulded as a separate part so you can configure radio section according to your choice.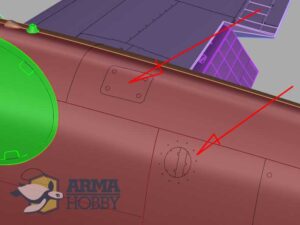 Version without additional fuel tank you can model by filling a few panel lines on the fuselage.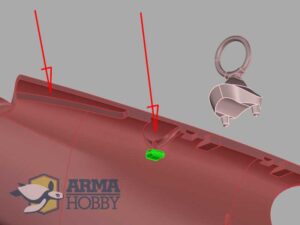 Radio range-finder and dorsal fin can be assembled after cutting out their nest-holes. We put special attention to find an easy way to fit them in the model.
Reconnaissance version F-6C Mustang have camera windows to be drilled and trimmed from inside of the fuselage. Clear parts are included in the set.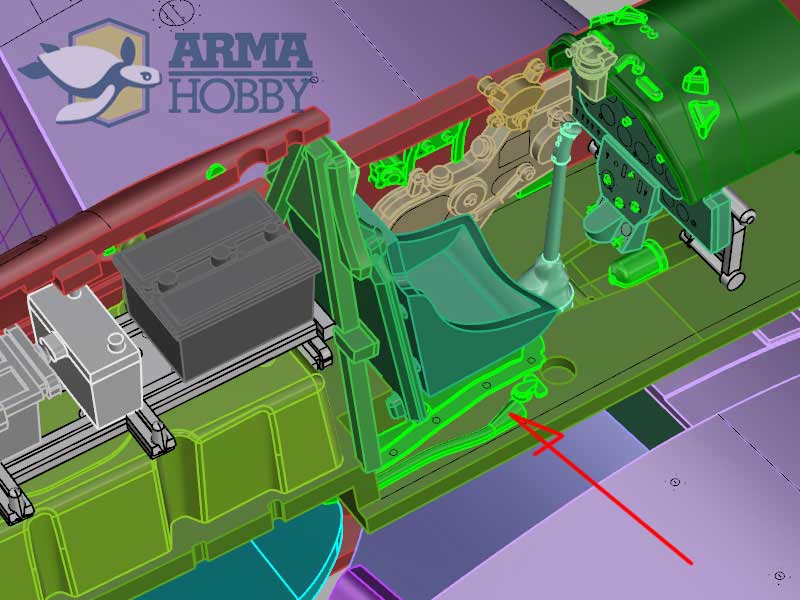 And probably the most "important" feature in the long-range fighter, a pilot's relief tube. It is moulded in the kit on the cockpit floor. 
I hope this article has cleared up any concerns you might have had while waiting for this model. If something is still unclear – ask your question in the comments below.
This post is also available in:

polski