My latest Hurricane I from Arma Hobby was built out of the box from the Battle of Britain Limited Edition set. She presents colours of James Brindley Nicolson, a very humble man.
(Eric) James Brindley Nicolson, VC, DFC (29 April 1917 – 2 May 1945) was a pre war RAF Regular and the only RAF fighter pilot to be awarded the ultimate award for bravery, the Victoria Cross during WW2 when he remained at the controls of his blazing Hurricane in order to shoot down a Me110 before finally baling out with terrible burn injuries on the 16th August 1940. I think he may have felt slightly embarrassed by his award, having been selected from amongst so many other acts of supreme bravery. So after a posting to India in 1942 he sought to return to action as soon as he could, which he did with great effect by leading 27 Sqn on strike missions over Burma equipped with Beaufighter`s and later Mosquito`s between August 1943 and August 1944 .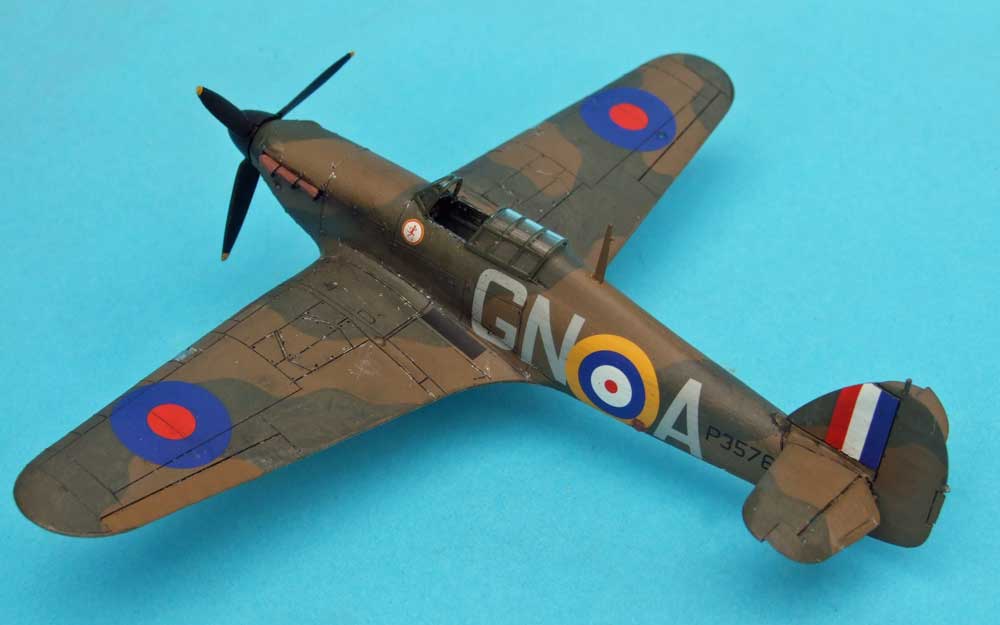 After promotion to Wing Commander and a posting to HQ India he still flew operationally when he could but on 2nd May 1945 the Liberator that he was flying in failed to return from a patrol over the Bay of Bengal and he was never seen again, the end of an extremely brave and humble man, RIP.
There are no existing photos of Nicholson`s Hurricane from his fateful fight, but by comparing other aircraft with serial numbers around the same area in the third production block of 544 Hurricanes built by Hawker Aircraft Limited,  Brooklands, between February and July 1940 and other squadron aircraft it can be judged to a fair degree, hence the large fuselage roundel and the pre war bright colours used on the markings and photos have also surfaced recently depicting the personal insignia applied to P3576, GN-A and Arma Model have put all of this info into their markings for Nicholson`s aircraft in their Battle of Britain Aces boxing of their excellent Hurricane Mk.I. The model was brush painted using Humbrol enamels.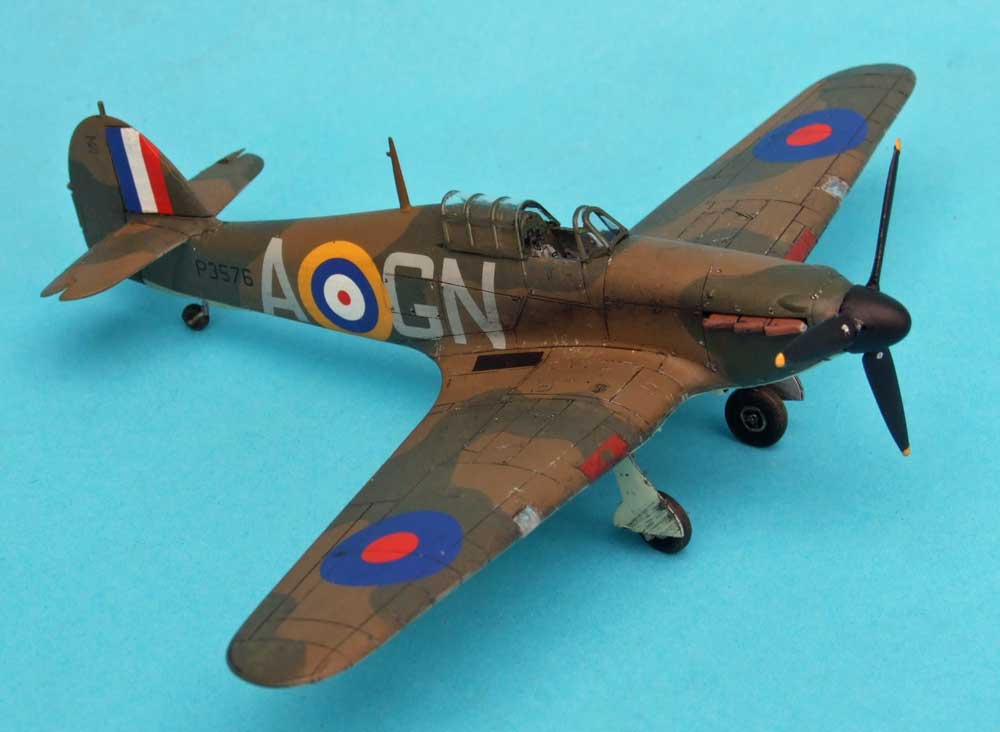 See more:
This post is also available in:

polski