Decals for the kit 70042 Hurricane Mk II b/c Expert set are one of the richest in Arma Hobby's offer. Six markings options represents different theatres of operation, time period, camouflage and marking types. One decal sheet contains markings for at last two complete models. So let's see decals and colour profiles from the kit.
Kit decals
It was hard to make a sharp photo of tiny markngs on so big decal sheet (13 x 18 cm). I tried some close-ups with focus on details.
Colour profiles from kit
Colour profiles of six markings options from the kit. Three of them have bonus markings from different time period. Artwork by Zbyszek Malicki.
Hurricane Mk. IIb "Hurribomber", BE682/XP-R, "Mauritius VII", 174 Squadron RAF, Manston, Summer 1942. + bonus markings from Operation Rutter, early July 1942 (white stripes)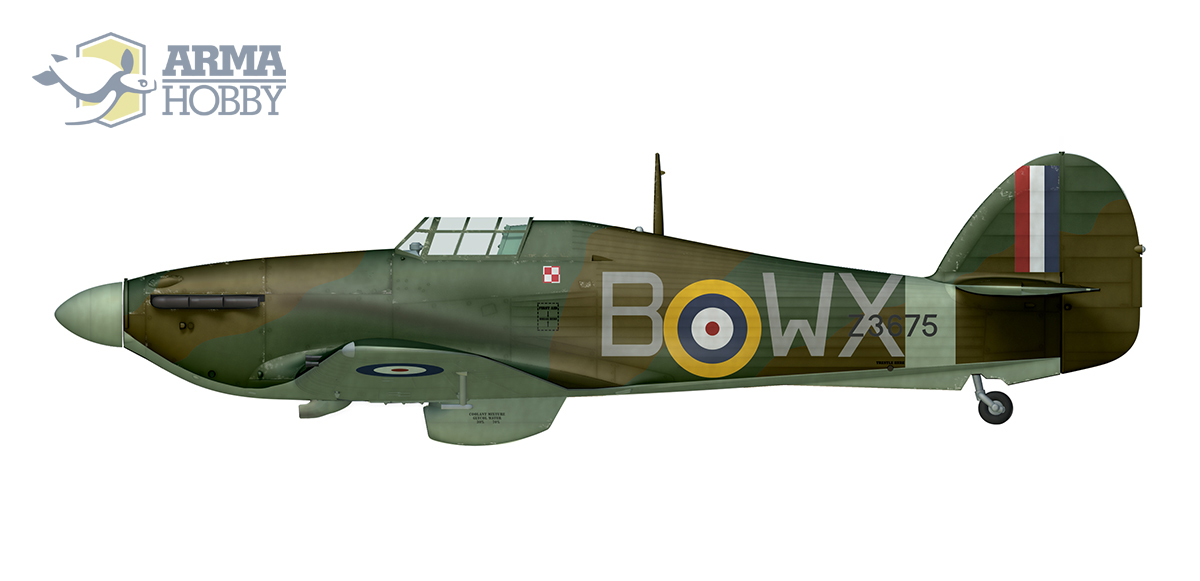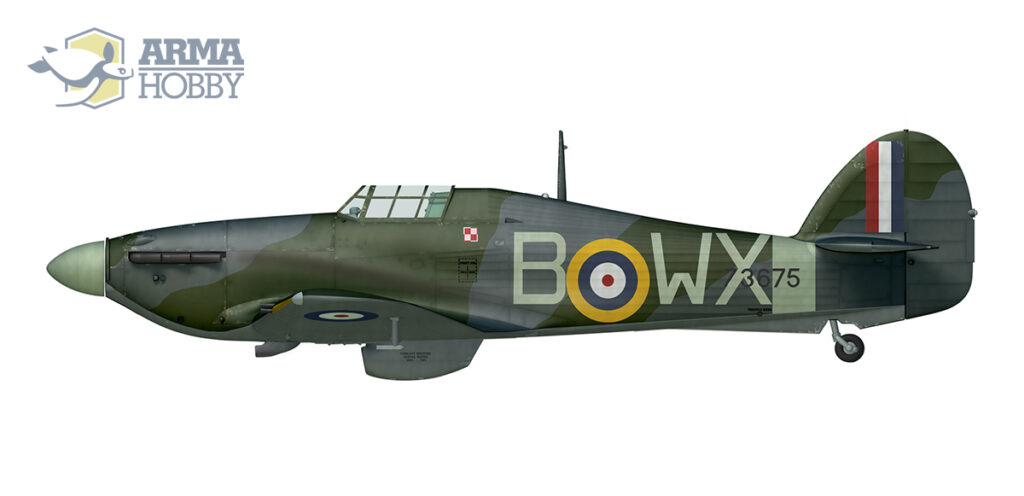 Hurricane Mk. IIb, Z3675/WX-B, 302 Squadron PAF, Church Stanton, August 1941. + bonus markings in late camouflage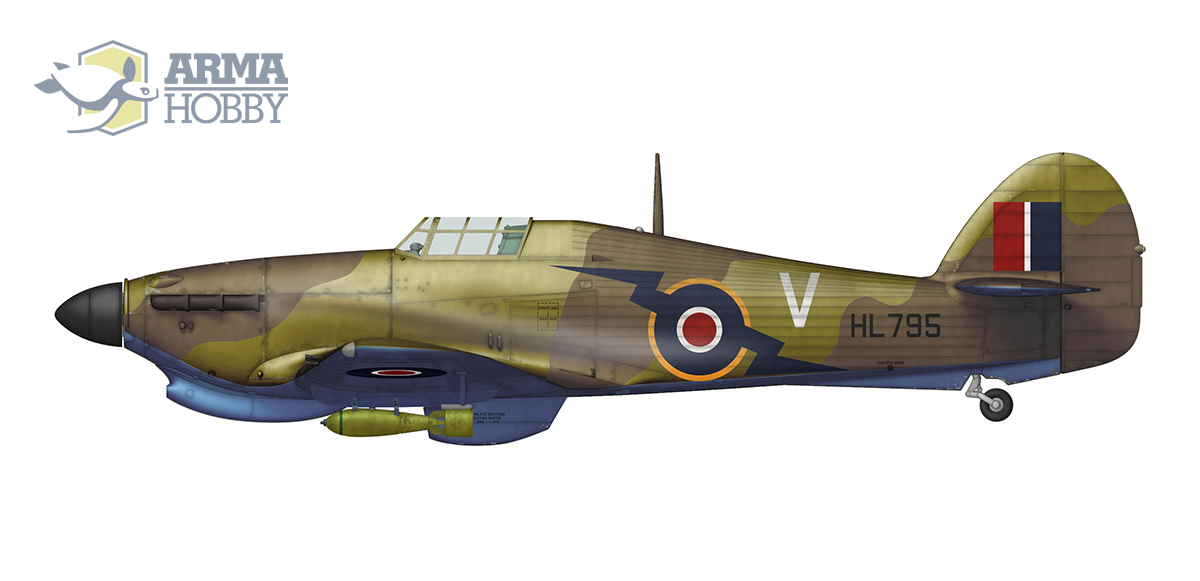 Hurricane Mk. IIb trop "Hurribomber", HL795/V, 274 Squadron RAF, Sidi Haneish (Egipt) i Sidi-Bu Amud (Libia), November 1942.
Hurricane Mk. IIc "Night Intruder", BE581/JX-E, 1 Squadron RAF, Tangmere, May 1942, pilot F/L Karel Kuttelwascher. + bonus markings from January 1942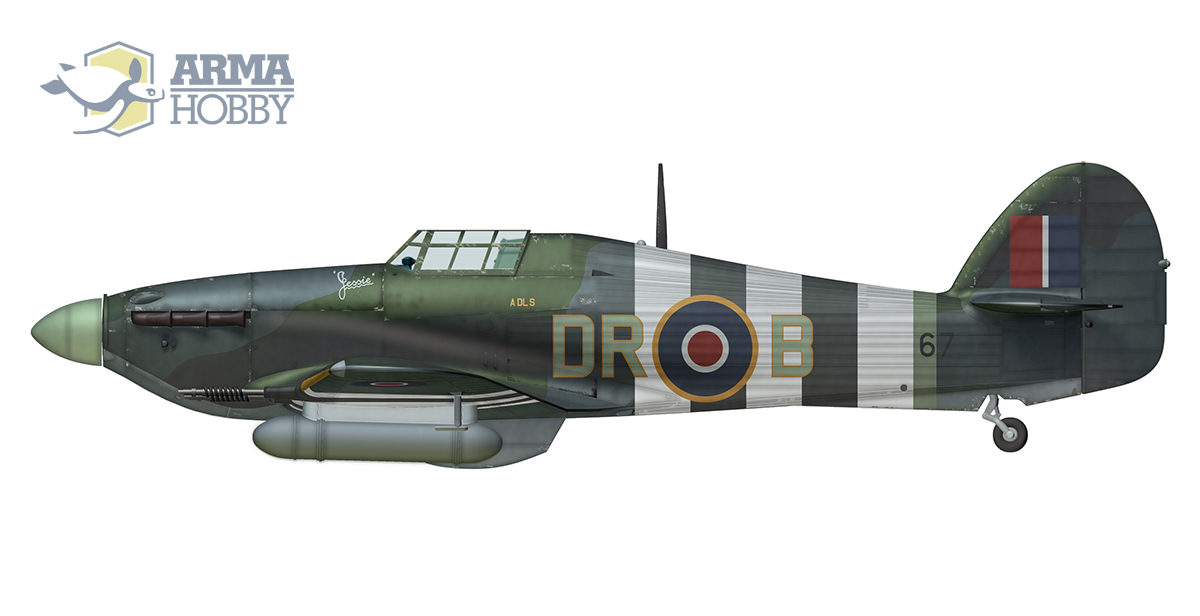 Hurricane Mk. IIc, MW367/DR-B, "Jessie", 1697 Flight, Air Despatch Letter Service, Northolt, June 1944.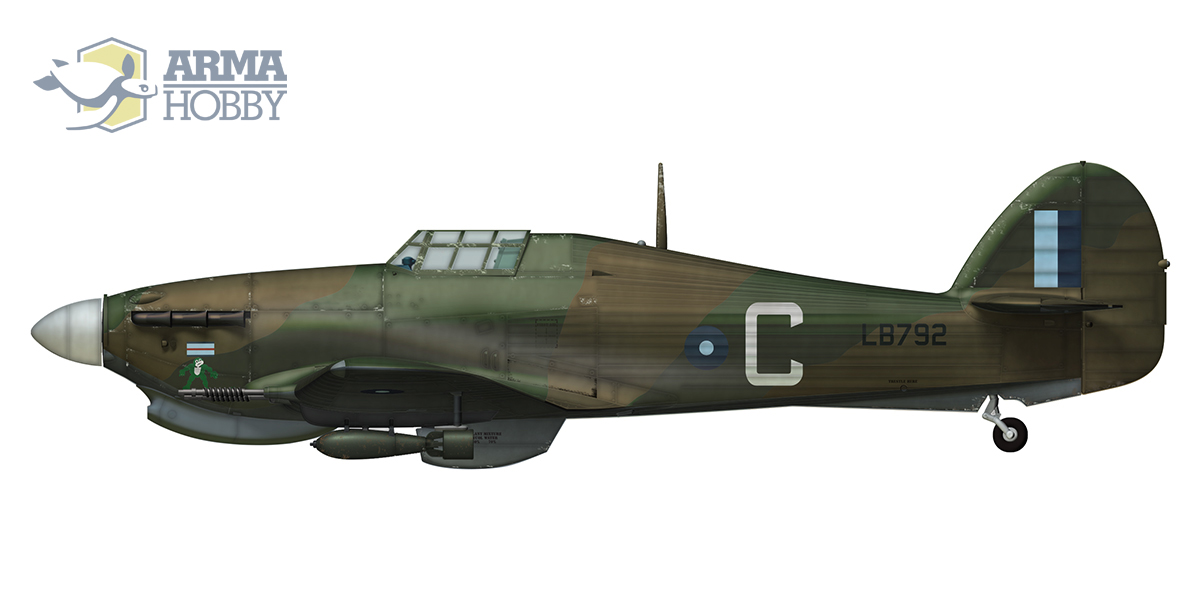 Hurricane Mk. IIc trop "Hurribomber", LB792/C, 34 Squadron RAF/SEAC, Dergaon (Assam) i Imphal (Manipur), Spring 1944, pilot S/Ldr C.P.N. Newman.
---
Model 70042 Hurricane Mk II b/c Expert Set
---
This post is also available in:

polski