Building test samples of the new kit are my usual duty as a model designer. After a few tests build, I had a great pleasure finishing first production kit, wholly painted with photoetched parts and decals. I chose aeroplane from Composite Squadron VC-96 in full Sea Blue Gloss livery. I wanted to build a simple camouflage kit with rockets and fuel tanks, and this one fit perfect.
Modular build
Building a model is usually done in several modules. The first step was the cockpit, airbrushed with Gunze lacquer Interior Green. I painted small details with a paintbrush. Also, a careful application of decals emphasises cockpit details. Next was an assembly of the engine, quite similar to building cockpit. This case I've also painted parts before assembly. The last module was the undercarriage. It is worthwhile to clean parts before cutting them out of sprue. After assembly of chassis I painted it and then put it aside.
.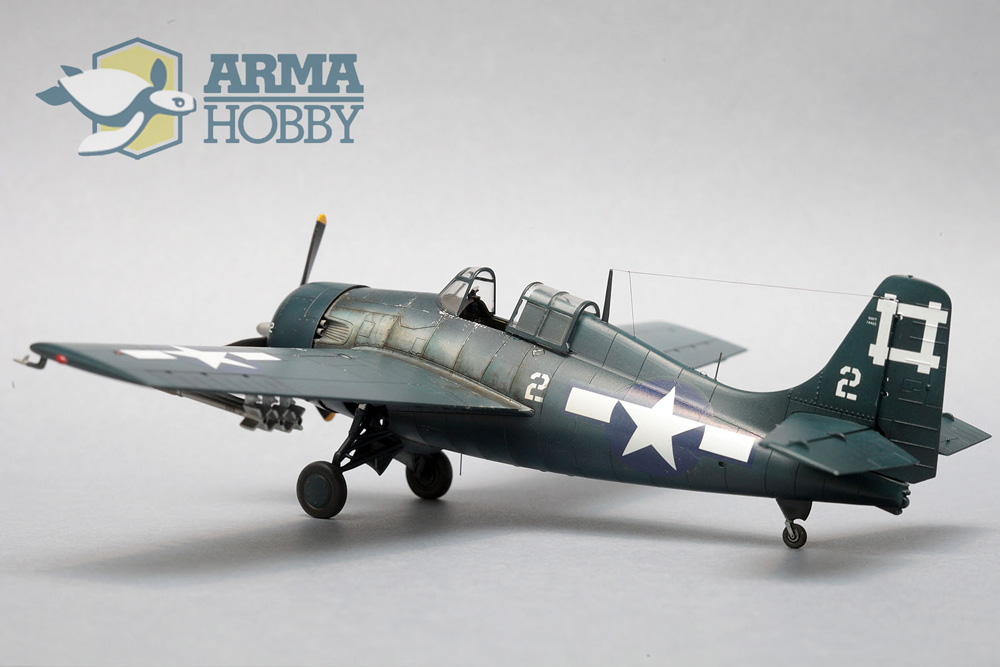 .
Wildcat – more details
Needless to say that Wildcat kit is far more demanding than other Arma Hobby kits. It is because of the number of details included in engine, cockpit and undercarriage. I designed the kit's parts division to make assembly and painting easier. A good example is a one-piece horizontal stabiliser that aligns appropriately with the fuselage. Undercarriage and engine were designed to be assembled after painting a whole kit. First goes chassis so you can see where undercarriage legs fit fuselage firewall. Building scale models, please remember to check fit of parts every time to avoid assembly errors.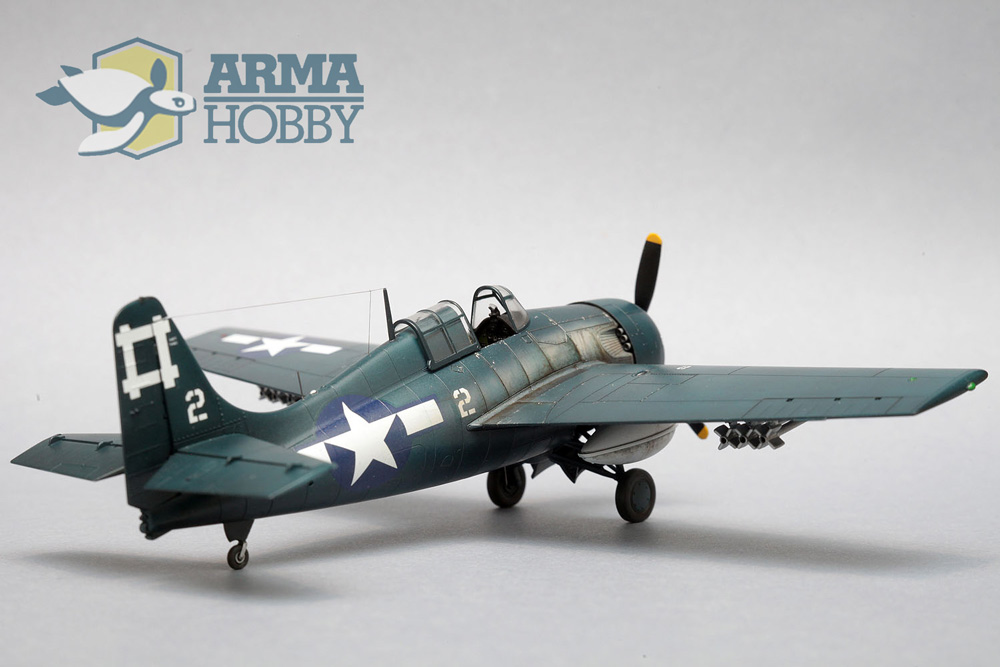 .
.
Painting and weathering FM-2
I had a great fun painting and weathering model. As usual, I've started with a black Gunze Surfacer. Then highlights with white Hataka Orange Line lacquer. Then the final shade of Mr Paint Gloss Sea Blue. It was followed by decals and gloss Gunze varnish. Smoke stains were airbrushed Hataka paints and paint-brushed Lifecolor weathering products. Then came paint chips paint-brushed with silver Gunze. The last step was the final assembly of rockets, aerials, wheels and fuel tank.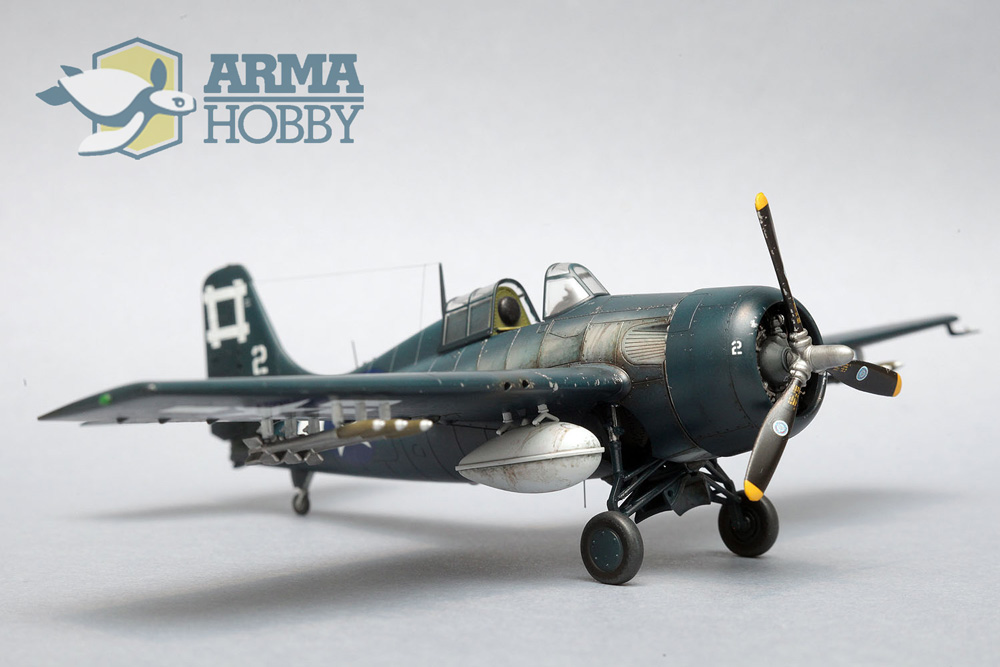 .
.
.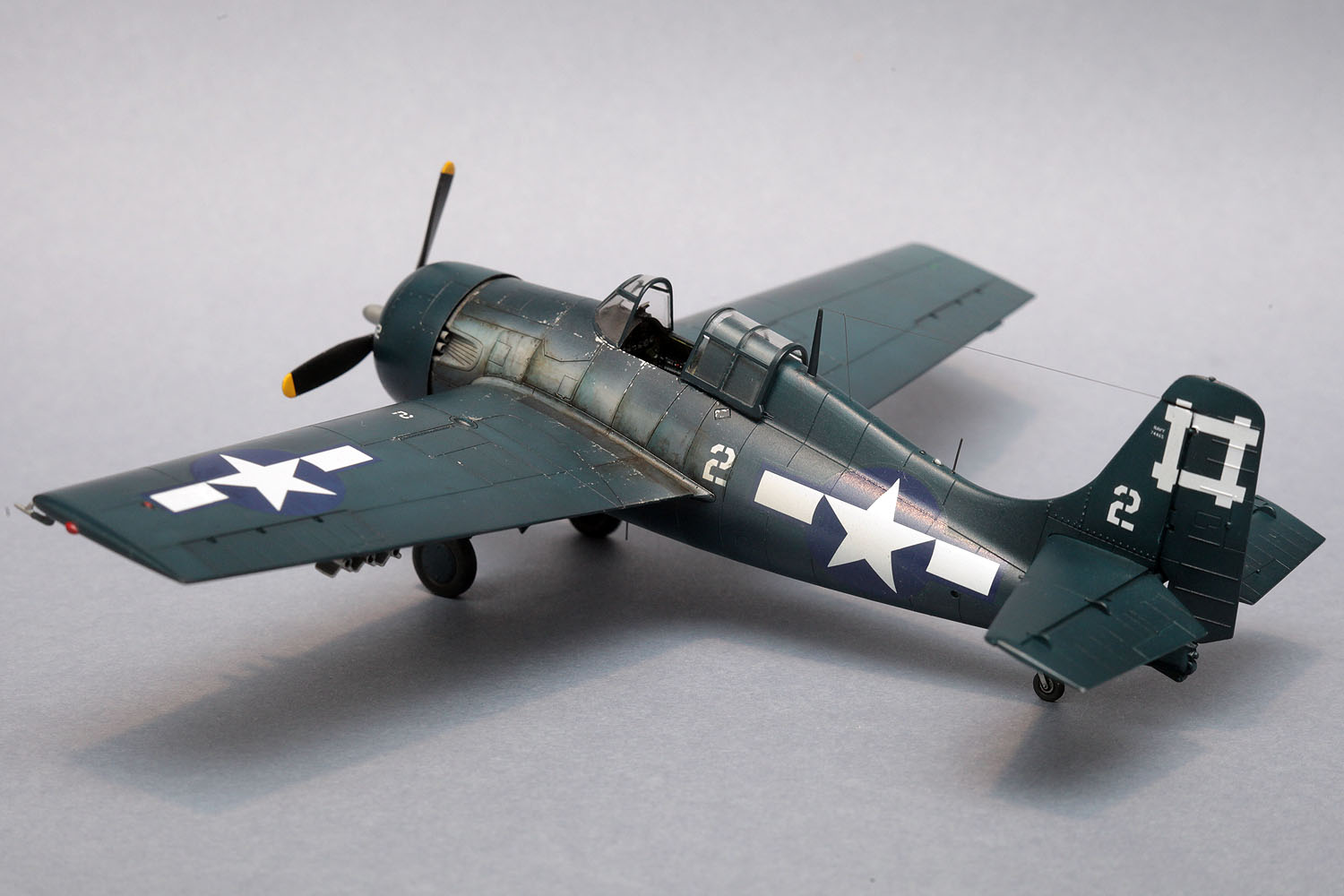 .
.
.
.
You may be interested too
This post is also available in:

polski