Thibault Choquart, French modeller you may know as HAMILCAR from Fighterforumactif have sent us photos of his excellent Hurricane. Tropical version of aeroplane was built from #70020 Model Kit, with some resin parts and finished with markings from Xtradecal. See model pictures now!
Hurricane Mk I ARMA HOBBY its realy a wonderfull kit that is very very agradable to built from the moment you understand how to avoid minor tricks (in the cockpit).

Here are pictures of a plane from the Squadron 73 – the decoration is well know despite the fact I didnt find the picture of the real plane (except on Britmodeler) – the decal sheet comes from XTRADecals (fighter over Mediterranean Sea). I improved a little bit the kit with exhausst from Quickboost, for the Airfix's MkI;
I tried to preserve a reasonable level of wathering and to insist on Dust (no mud) & oil from this dirty engine. The colors wich I think are excellent fadded middstone/dark earth/ Azur blue) are from a brand that has disapeared "Colors of Aircraft" "toned down" EAGLE color
Close up photos
Photo of original aeroplane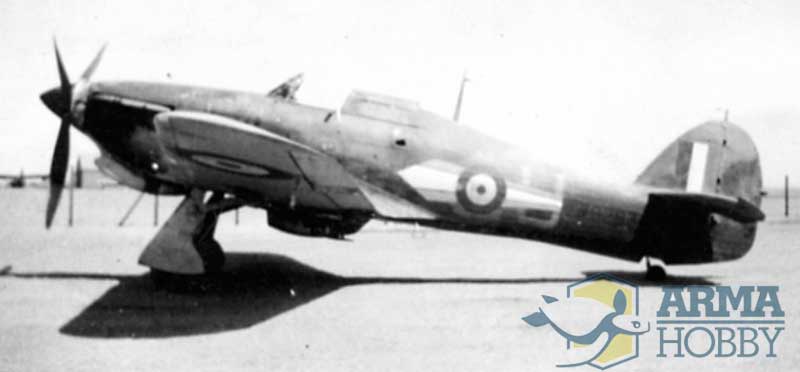 Photo of th Hurricane W9293/U from 73 Squadron RAF. Courtesy of Tony O'Toole.
You may be interested also:
This post is also available in:

polski