Model kits of  Iskra  deluxe set 1/72 are delivered to modelers. Action of delivery ends and it is a good time to show ox content . See model's inbox and let us know your opinion.
Inbox photos of TS-11 Iskra deluxe model kit
Beautiful box-art photo was taken by well known aviation photographer Sławek "hesja" Krajniewski. Box and graphic designa are made by Paulina Skoczylas-Ciepierska.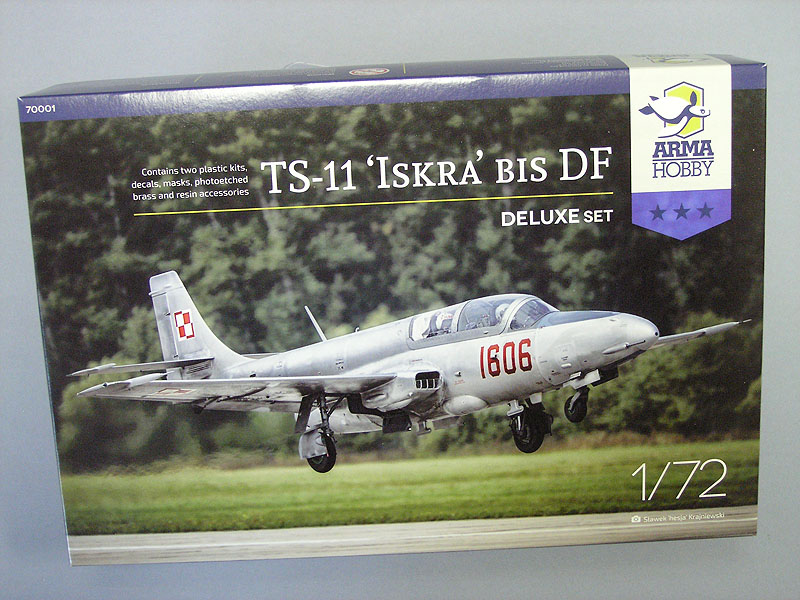 Box is full of plastic parts. Two complete kits with two extensive sets of accessories are included in kit: two photoetched sets (two of both interior and exterior), two sets of canopy and wheel masks, two sets of resin parts (both main wheels and ejection seats).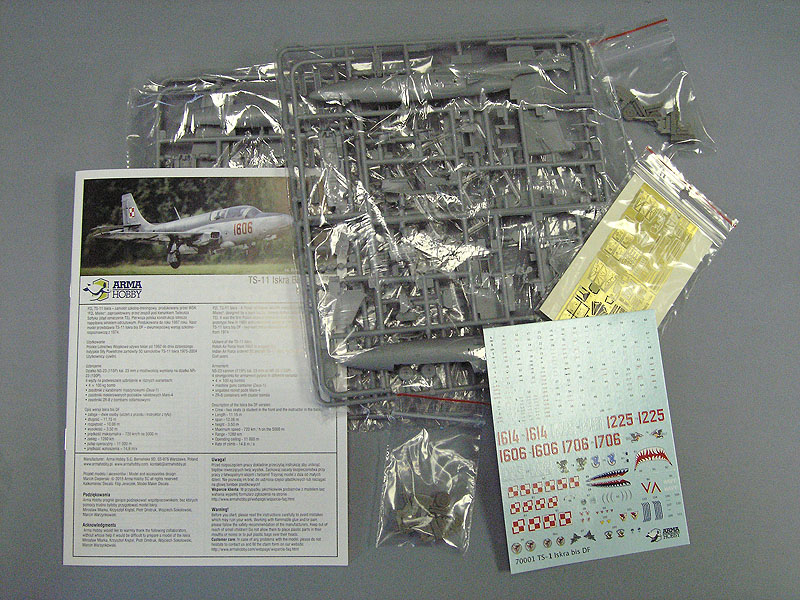 Accessories photo. Decal would probably by "collectors item" –  both "1" in written TS-11 merged together – just printing error. Instruction was printed on gloss paper A5 size.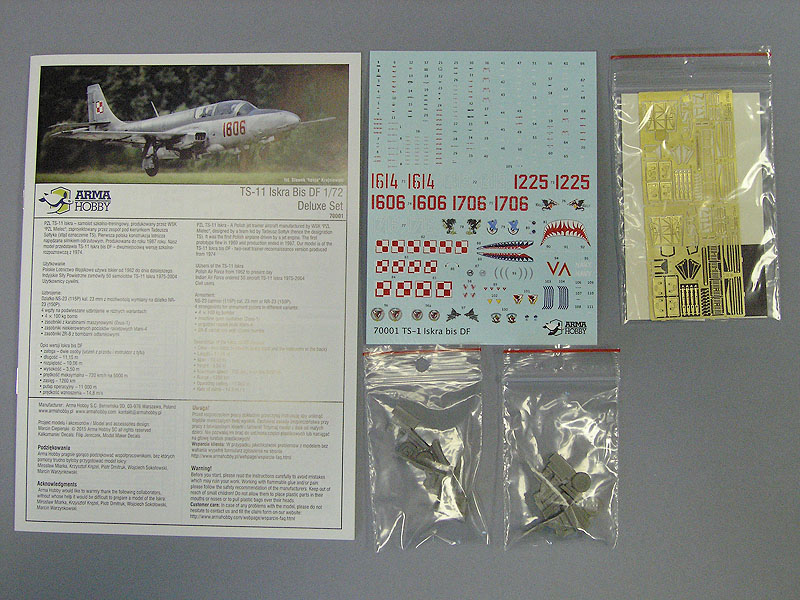 Photoetched parts are grouped by two, with canopy masks and transparent instrument dials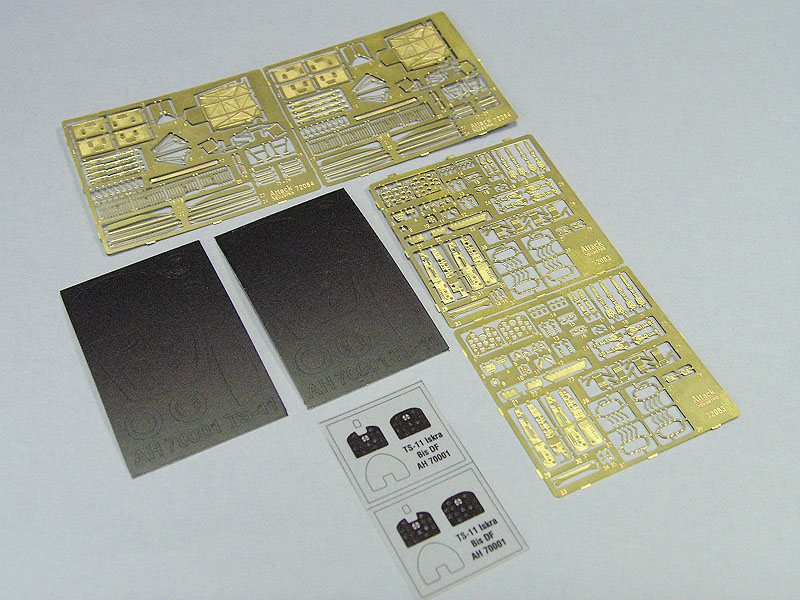 A close look on resin parts. Ejection seats would fit also in MiG-15.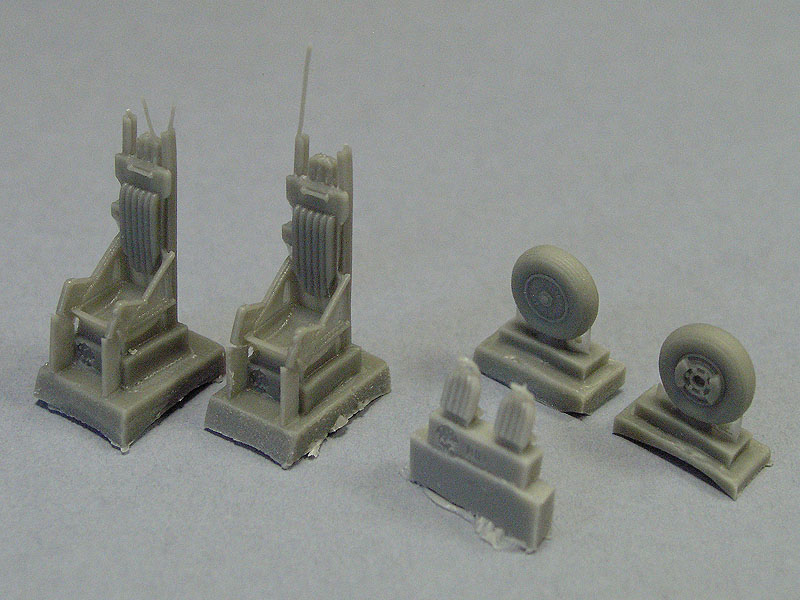 Decals galore. Six different markings and two sets of stencils.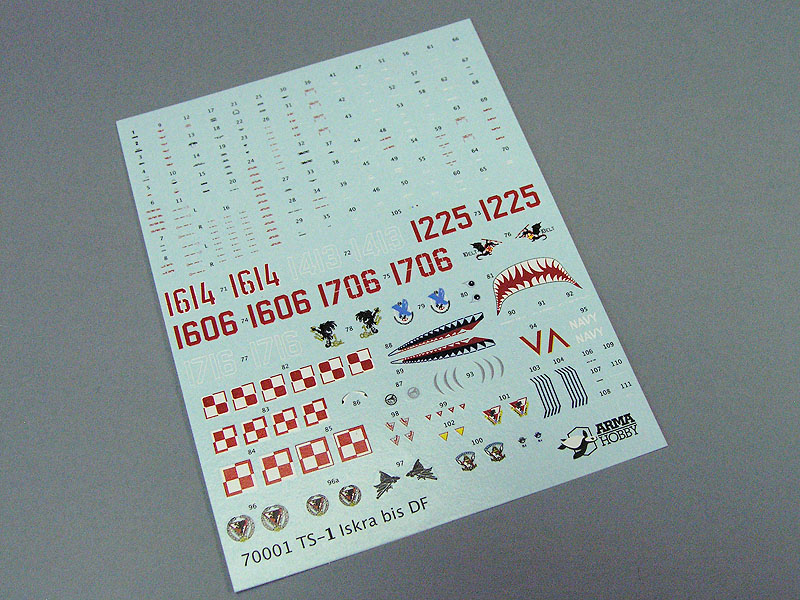 Buy TS-11 Iskra deluxe set model kit in Arma Hobby link
This post is also available in:

polski