Francesco Borraccino sent us photos of his magnificent Ki-84 Hayate model with impressive weathering. We invite you to our Gallery!!!
Francesco Borraccino wrote:
What I think about the kit? Well…gorgeous!!!

The build was pretty easy, overall fit was excellent, a little trouble with the placing of the rear part of the canopy, i removed the insert that should have gone in the fuselage pit.

Although the decals sheet presented some very attractive options, I chose to represent a plane of the 73 Sentai. The only photo I found shows only the tail, so I speculated about the coloring, referring to other Hayates. Nicholas Millman gave me great help with camouflage & markings.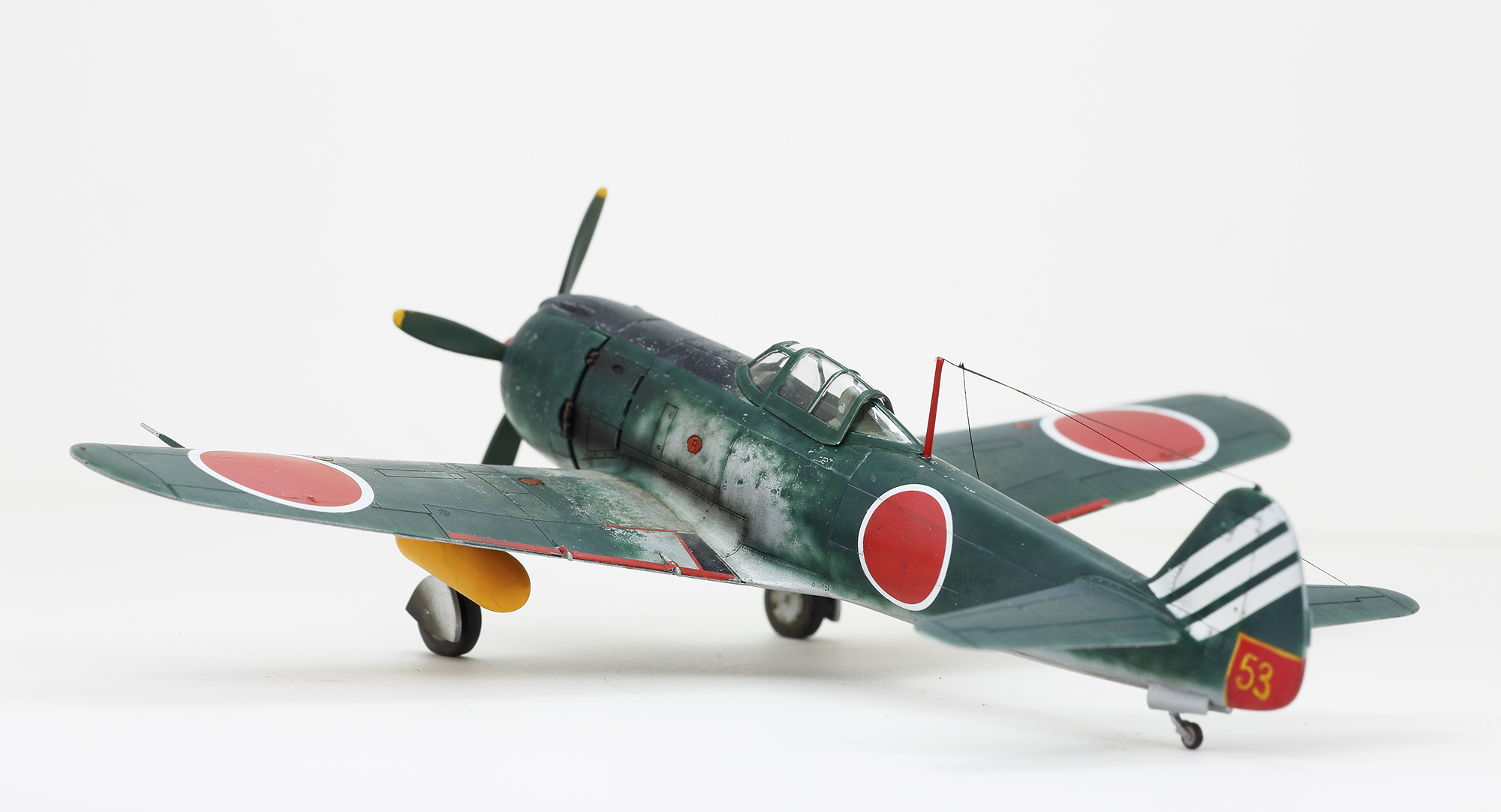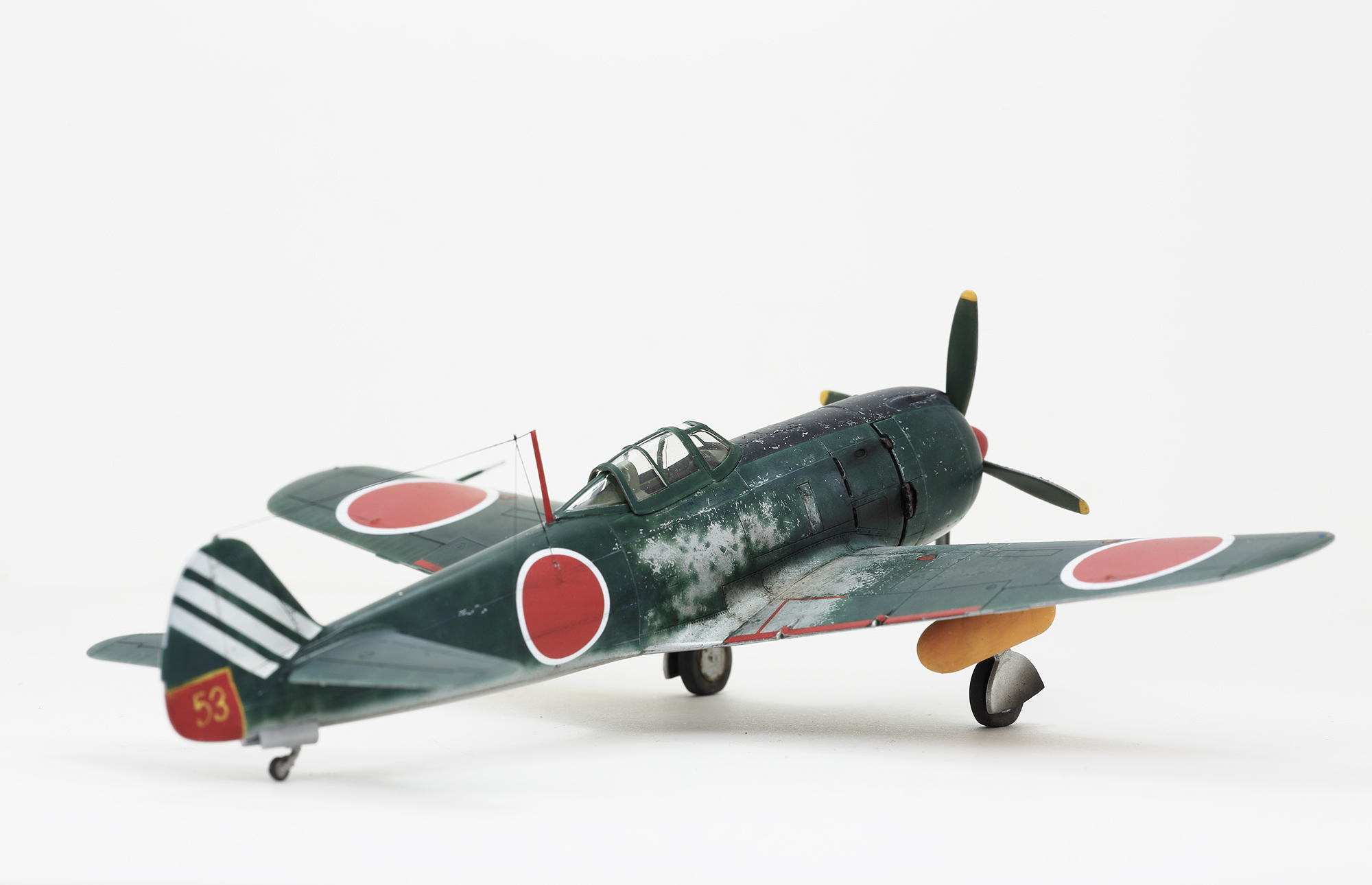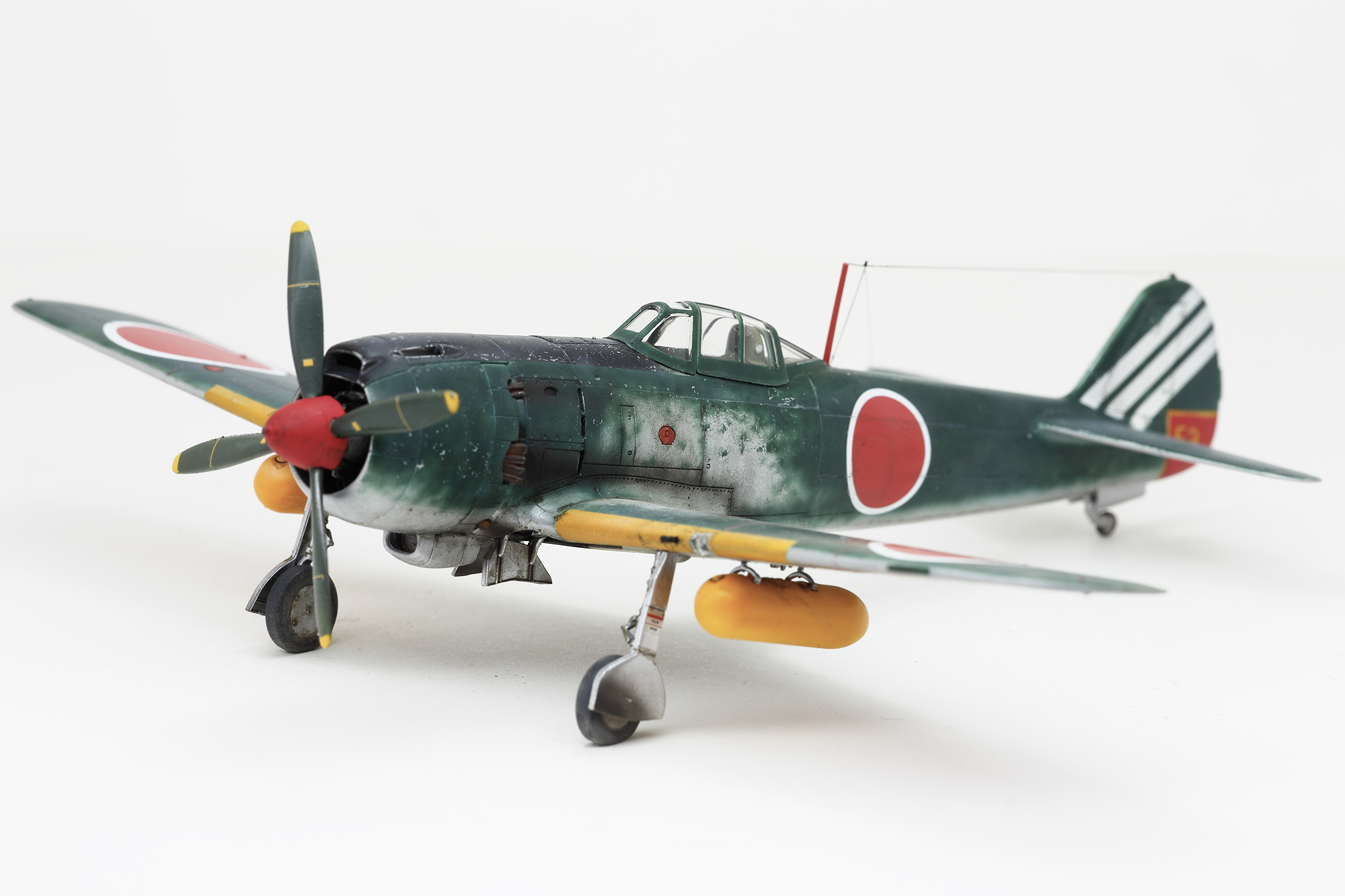 The plane did not belong to the last batches of production, as the camouflage applied in the field (probably with #27 Ao Midori Iro aka Green Blue) was given directly on the natural metal.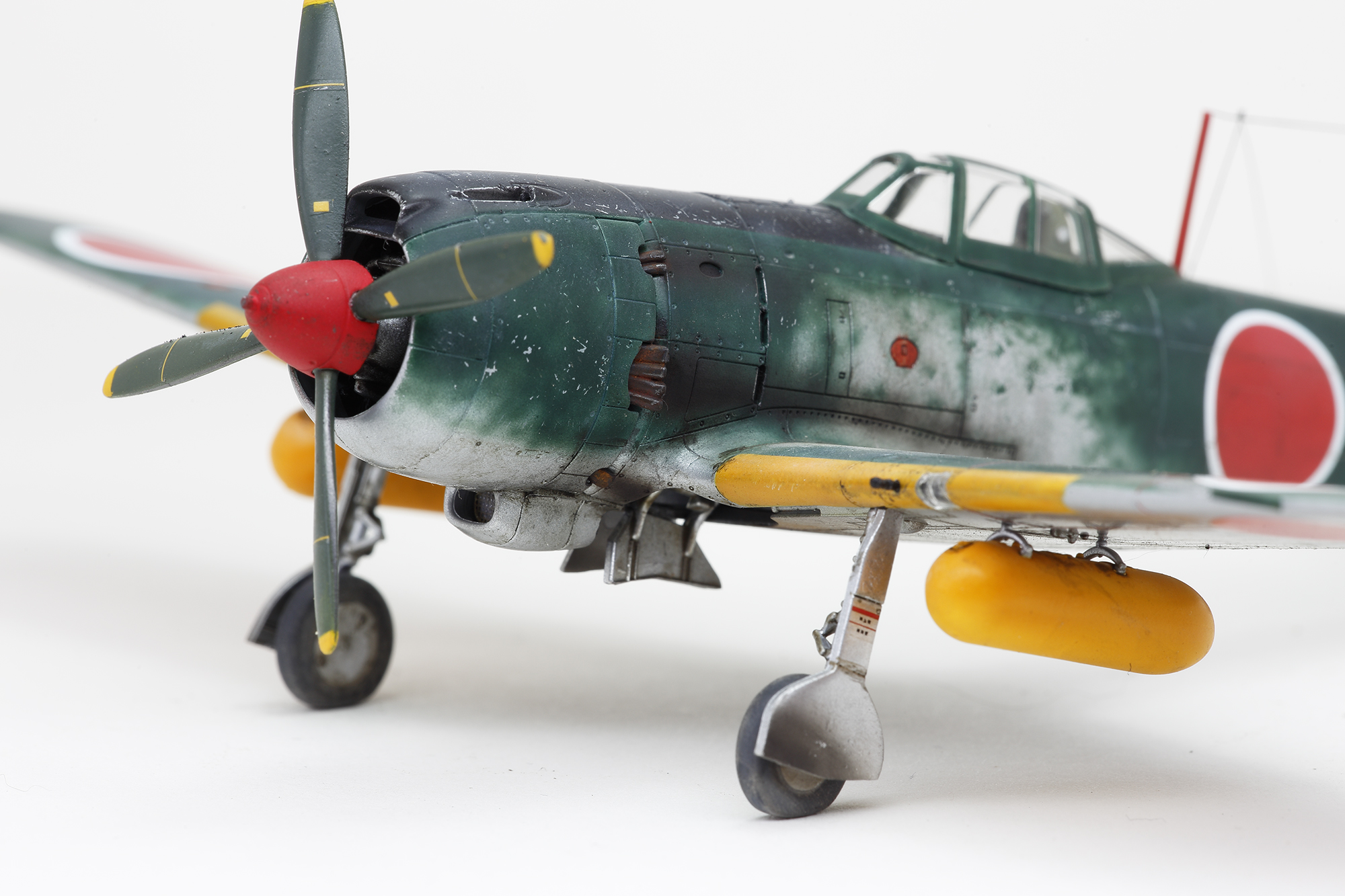 Ki-84 Hayate – recenzja z japońskiego magazynu "Scale Aviation"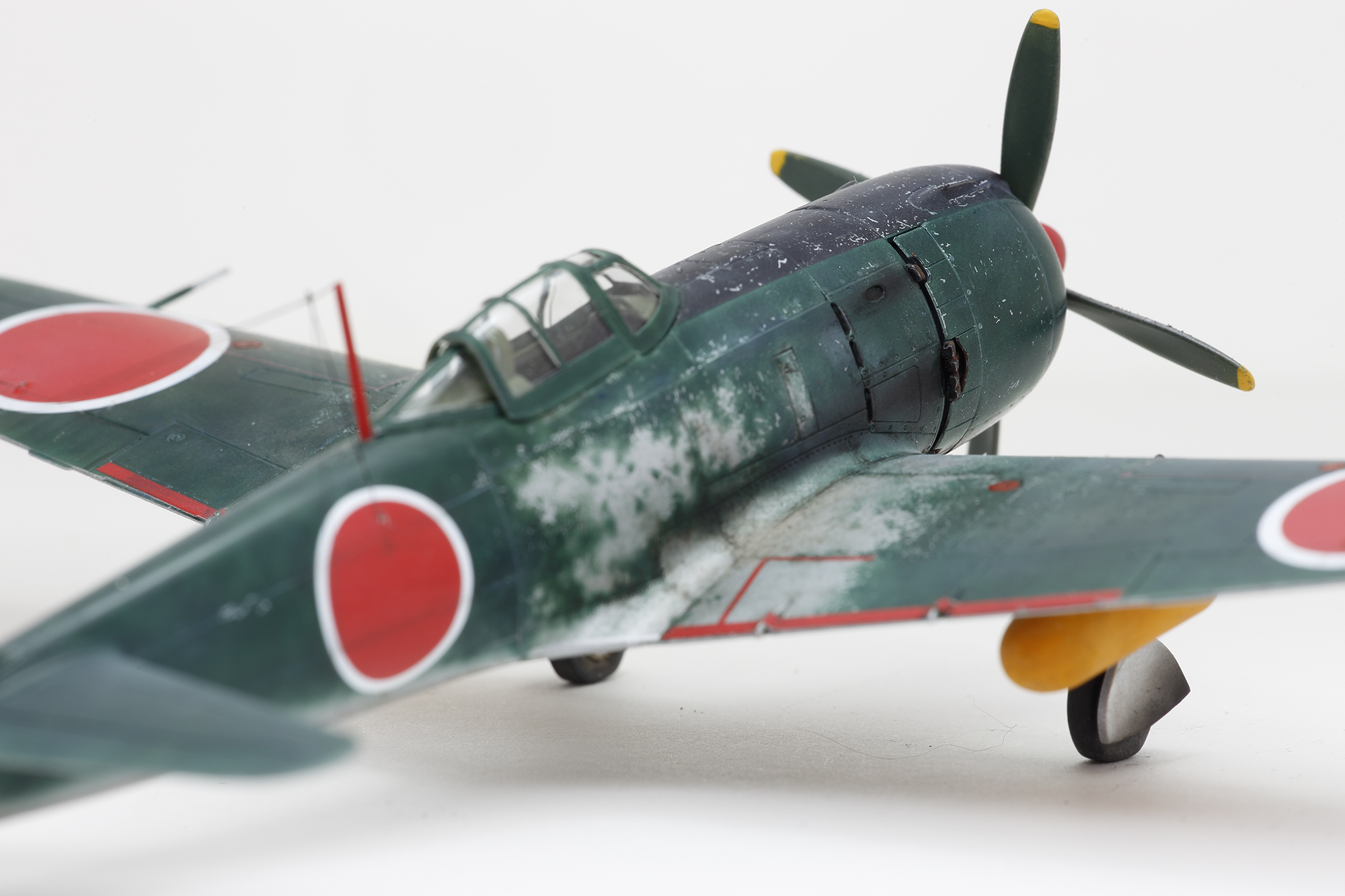 Metallic colours I have used from AK Xtreme Metal range, Green Blue is a mix of Mr Hobby H-59 and AK RC 332. All other colours are Mr Hobby.

Except the hinomaru which come from the decals sheet, all the markings are hand painted.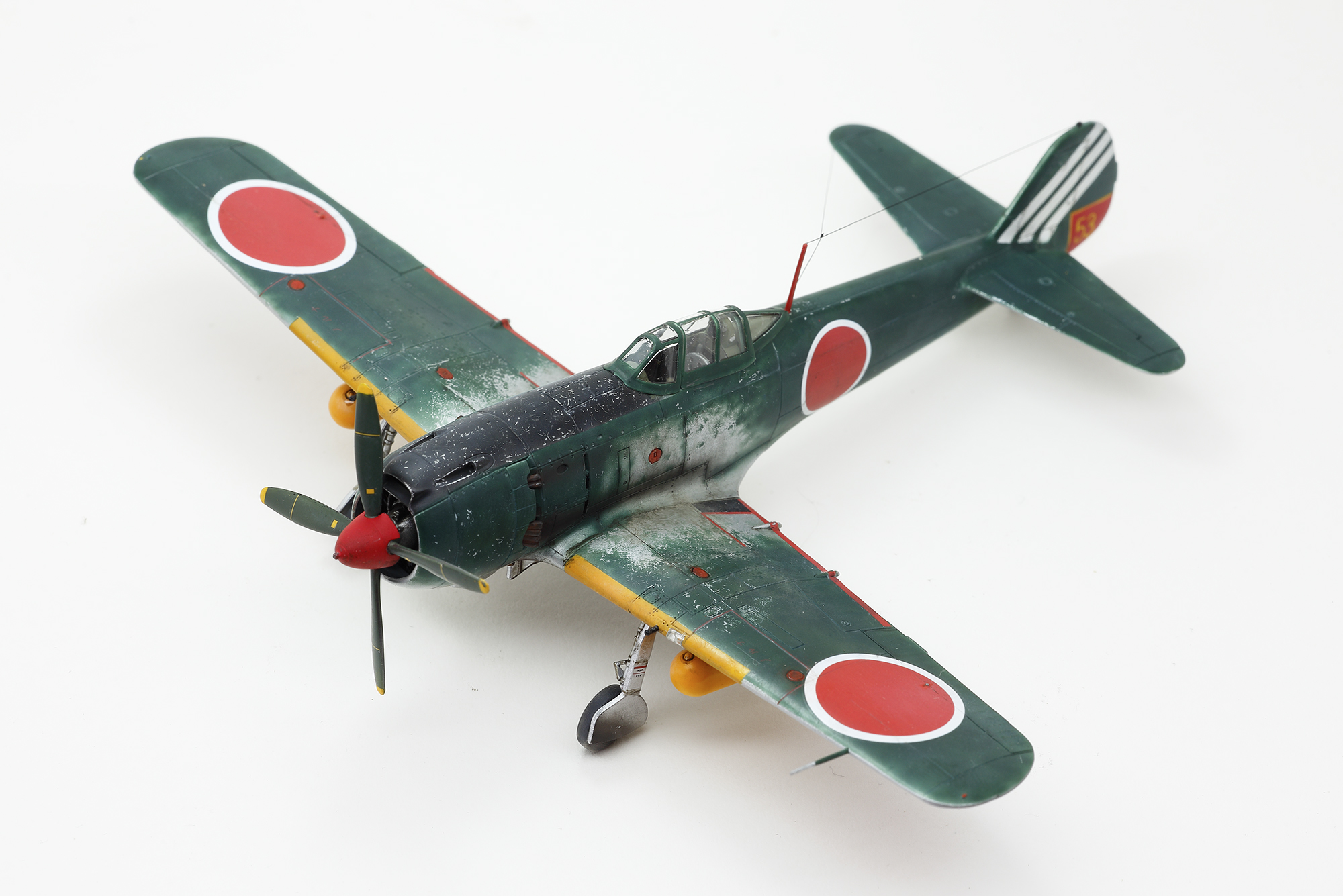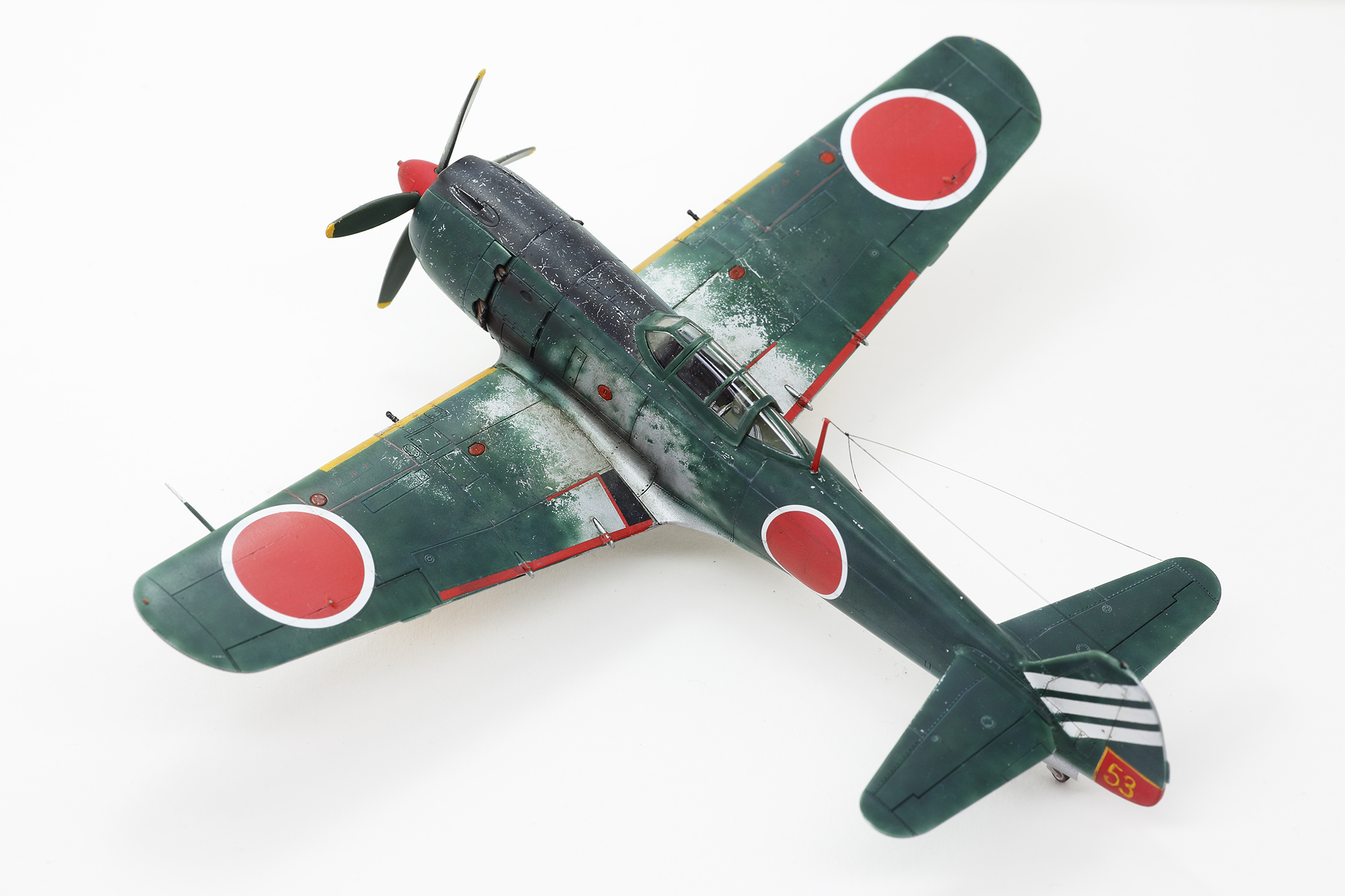 As for the weathering, as a first step I pass a couple of layers of AK Worn Effects before applying the camo, and then carry out the chipping, using bristle brushes, sandpaper, tweezers etc…

The second step concerns using oils, with dot filters and selective washes, always given in light and superimposed layers.

Lastly, I have used pigments and pastels to simulate dust and exhaust fumes.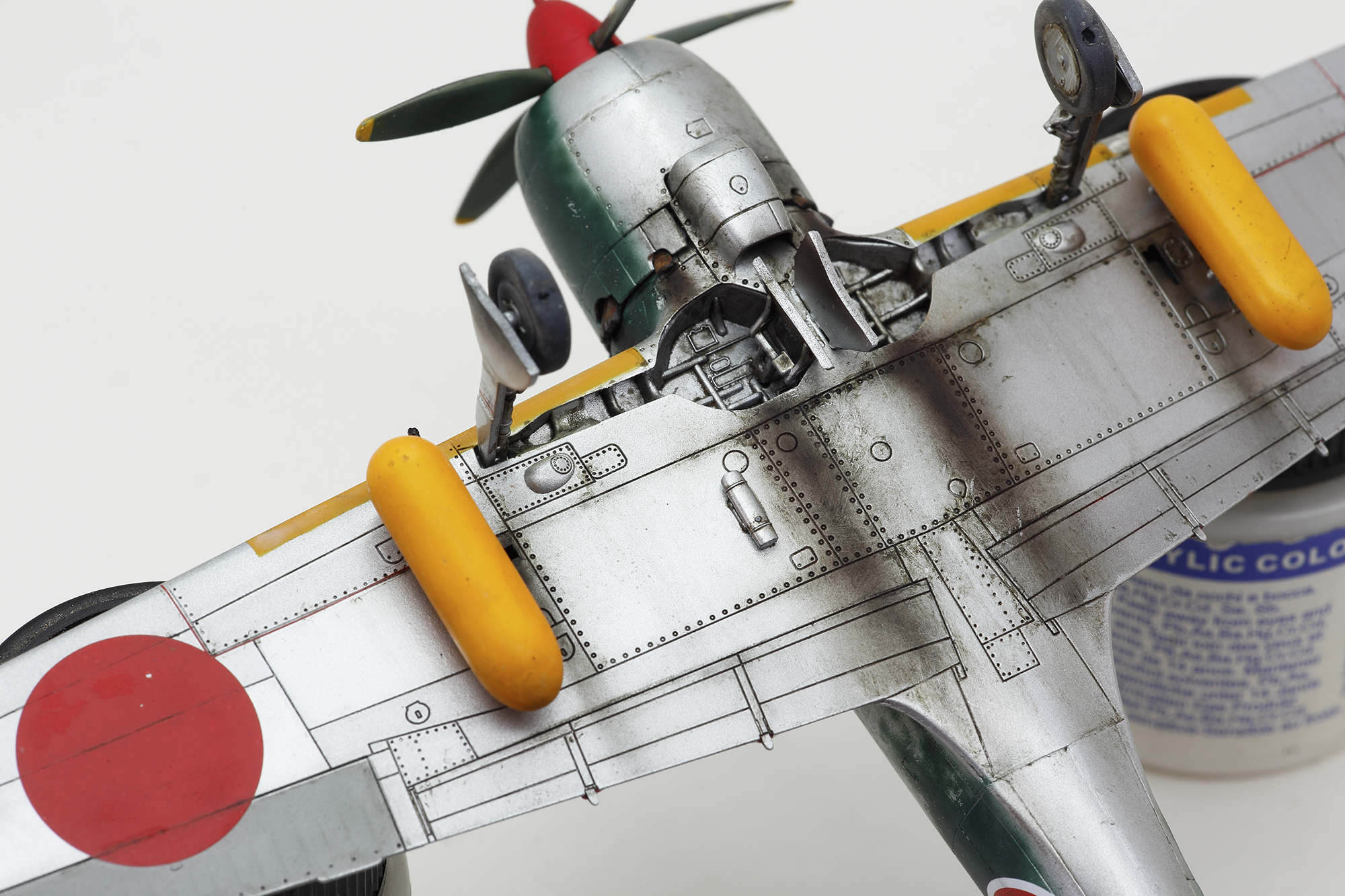 Check also:
Order Ki-84 Hayate Special Attack Units kit in the Armahobby.com online!
This post is also available in:

polski