Another one spectacular Wildcat model was added to gallery on our website. Jeremy Moore has built FM-2 Ekspert Set in box-art markings from USS Gambier Bay escort carrier. See and share your comments on model photos!
Greetings from the USA! I recently finished your lovely FM-2 Wildcat kit and would like to share some photos. This will be the subject of a full-build review article in an upcoming issue of Scale Aircraft Modelling.

The model was painted with Mr. Color C365 Gloss Sea Blue. Weathering was accomplished using Ammo by Mig washes, a silver colored pencil, and micro chipping using acrylics and a sponge. I added the aerial from stretched sprue and substituted the kit seatbelts with pre-painted ones from Eduard. An excellent kit and enjoyable build!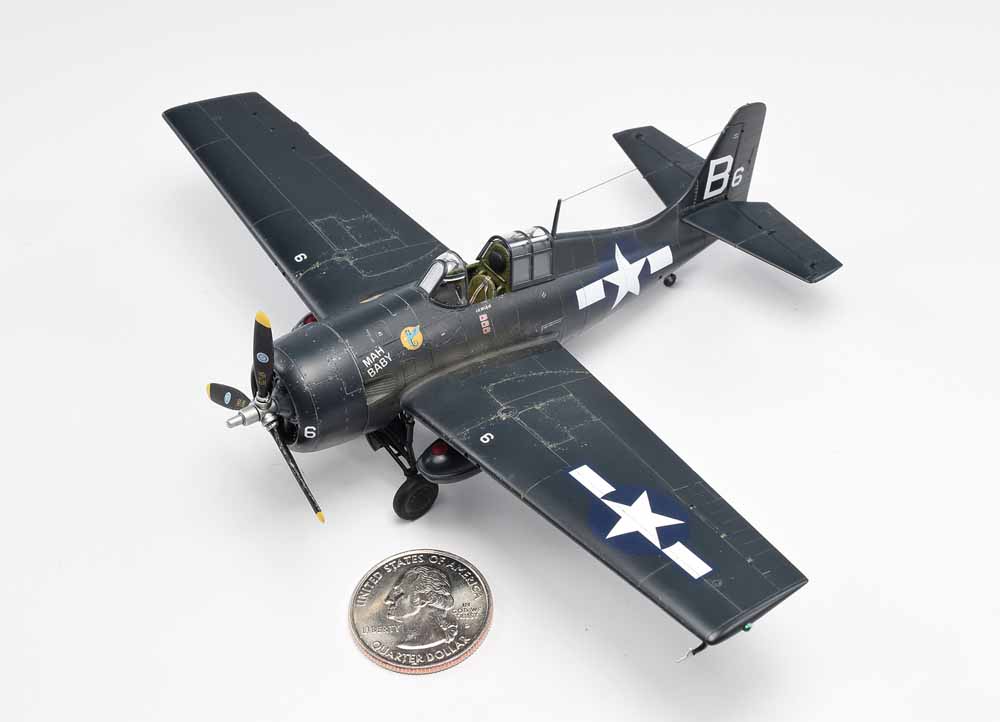 You may be interest also in"
Wildcat models & accessories in Arma Hobby webstore.
This post is also available in:

polski