This post is also available in: Polish
First three models of the TS-11 Iskra built by Łukasz Rym. Models built from Deluxe Set and painted with Hataka colours.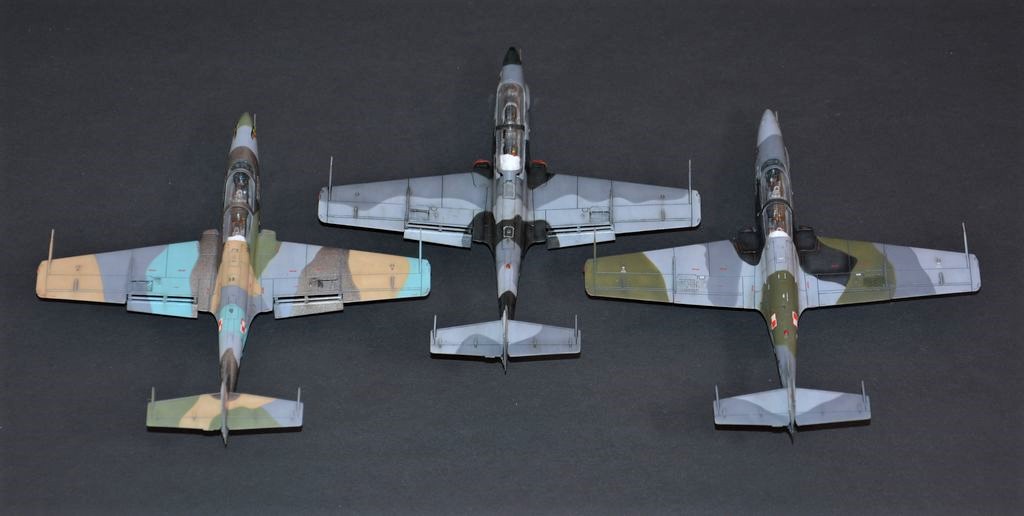 Modele (trzy z zestawu Delux, jeden z Expert) generalnie wykonane są prosto z pudełka. W Iskrach, poza wersją R, które robiłem jednocześnie, dodałem jedynie zasłonki w kabinach. Pomalowane są farbami Hataka z zestawu dedykowanemu Iskrze. Na Iskrze o numerze 1716 użyłem jednego koloru z tego zestawu farb, reszta to mieszanki wykonane przeze mnie na podstawie zdjęć.