Iskra model was built from the first trial shots, with photoetch. It's time to show it to the public and a write afew words of comment. The model itself I like a lot, it is very interestingly designed. Some things are unorthodox, but work fine. Feel free to view pictures and to comment.
TS-11 Iskra – Arma Hobby 1/72 – building review
The main advantages of model is: perfect fitting parts, better than the proverbial Tamiya, ultra-thin trailing edges, precise determination of the geometry of the undercarriage during assembly. Worth the accolades are great photoetched parts, and in particular the way of assmebly of grilles on the air intakes. Magnifying glass, tiny tweezers and a super glue and in five minutes done what I had previously feared.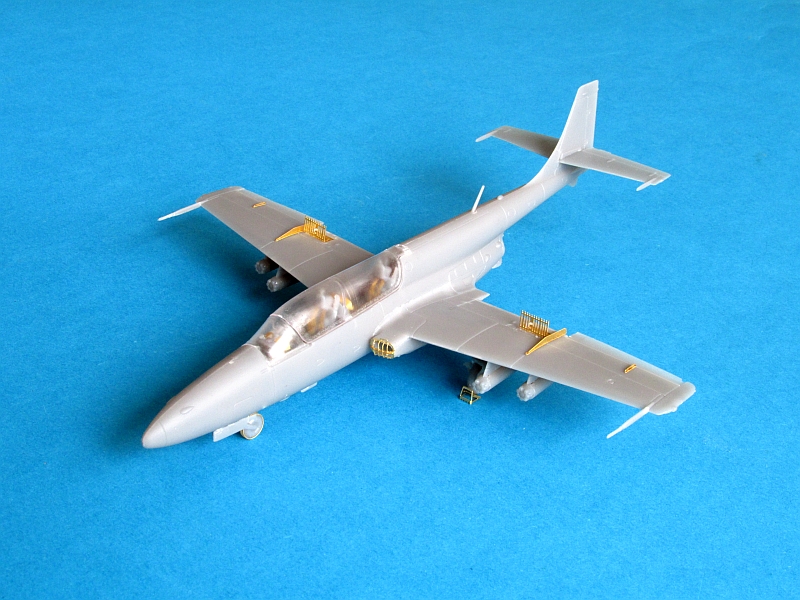 I noticed most of the drawbacks, eg .: weak plastic, the lack of parts numbers, unfinished dowels and ejectors, unpolished canopy and other trinkets, may be due to the severity of the first test shot sample, so most likely disappear in production.
Models  of  Iskra in Arma Hobby shop
This post is also available in:

polski